Women all over the world face a constant struggle between looking beautiful and maintaining it. And the biggest hassle, is removing those unwanted hair by making regular salon visits. Esp. if you have those pesky hair on your chin, they have a tendency to pop out far too soon, it may or may not be possible to rush to the salon every time.
A lot of ladies adhere to artificial techniques like waxing, threading, using razors, and laser treatments, but above all these techniques, the natural ways work best to get rid of hair on chin and soften the skin simultaneously. We have for you a list of the most common and yet natural ways to get rid of hair on your chin at home with ease. Find out how?
What is the Best Hair Removal For Chin?In order to answer this question, the best ways to remove hair on chin are by using the natural methods. The following methods are some of the home remedies to get rid of hair on chin:
1. Mask Prepared Out Of Egg Yolk: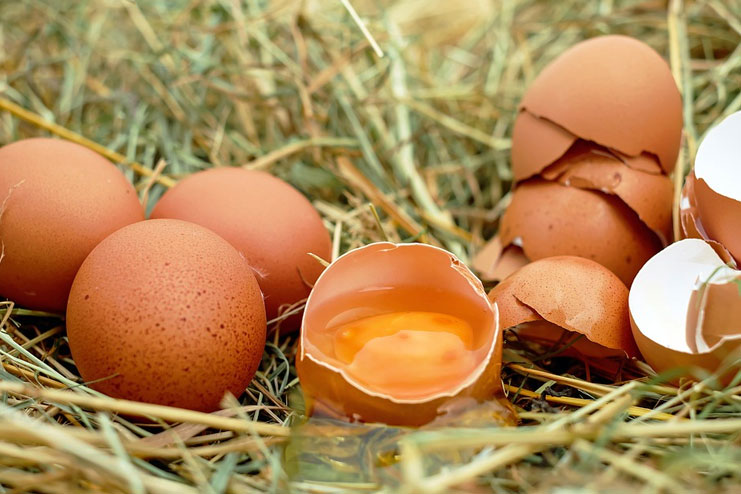 The protein content in eggs is very high, and our skin is always in the need of proteins to build up the lost nutrients to get that pink glow and also to maintain the elasticity simultaneously, therefore an egg serves the purpose in the best possible way. The yolk of the egg is the main part that is used in order to get rid of facial hair and brighten the skin naturally. The steps for preparation of the mask are,
Firstly, you will need to take the yolk to a bowl.
The yolk needs to be mixed with a ½ tablespoon of sugar along with 1 full tablespoon of starch obtained from corn.
This should form a paste like consistency. The paste must be applied on the areas of the face with hair, especially on the chin.
This should dry within 20 to 25 minutes.
The paste then needs to be washed off with warm water.
This method is most effective when it is done twice in a week followed by the application of moisturizer to the skin.
2. Applying the Wax Obtained From Molasses: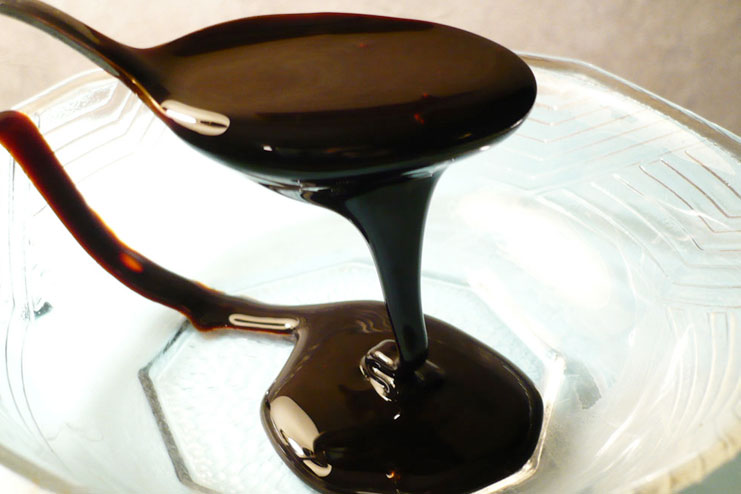 The easiest way to get rid of hair on face naturally is by applying the molasses wax. This wax uniquely plucks off the hairs on the face and helps in chin hair removal in the best effective way. The ways to implement the same are as follows:
A cup of sugar needs be placed in the microwave for a minimum of eight to ten minutes. It should melt completely.
Then add some molasses or syrup made of dark corn to it.
This mixture needs to be reheated for another fifteen minutes.
A small amount of lemon juice serves the best when added to the mixture. Again we need to put it inside the microwave for another ten minutes.
The necessary precautions need to be taken before applying this mask, in order to prevent burns from the hot mixture while applying it on your face and chin.
This mixture on drying needs to be pulled off using waxing strips or soft cloth. The effects are amazing for this technique.
3. A Paste From The Combination Of Basil And Onions: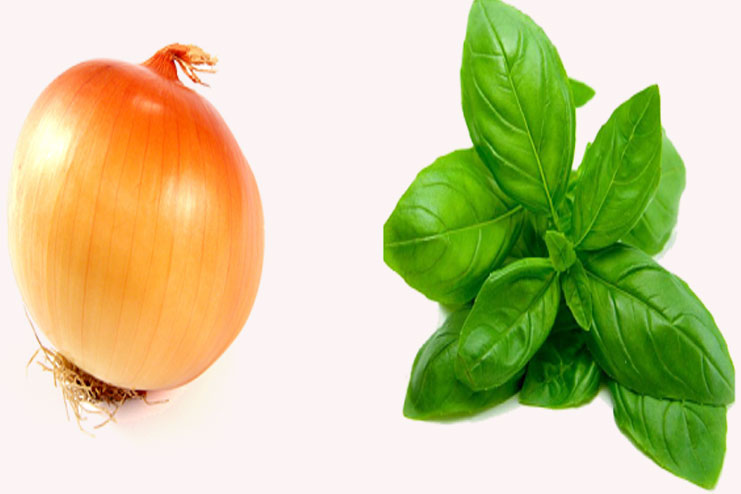 Another effective way to remove hair on the chin is by applying a paste that is prepared in the following ways:
The membranes of two or three onions need to be extracted but cutting them into halves first.
These membranes now need to be ground with some basil leaves to form a paste-like structure.
This paste needs to be applied to the chin and allowed to dry.
On drying, it needs to be washed with warm water.
This is one of the most common chin hair removal home remedy for removing dark hair on your chin.
4. Mask Using Gelatin: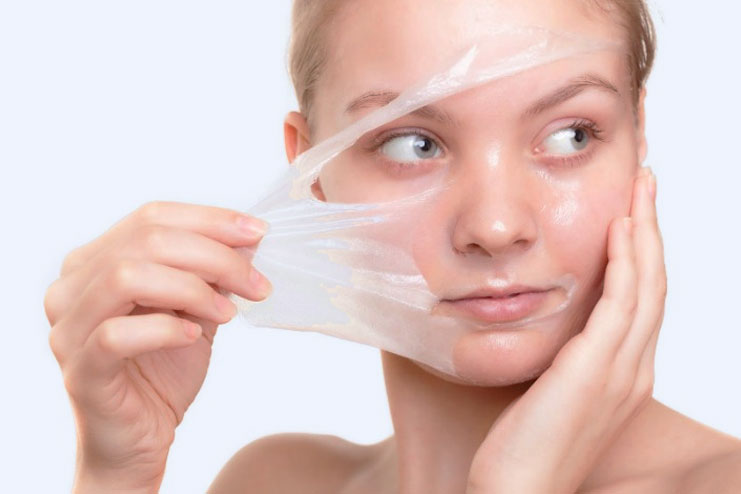 In order to remove facial hair, especially the chin hair, this technique serves as a wonder.
The gelatin needs to be made into a paste-like consistency by mixing lemon juice and sugar to it.
Adding lavender oil to the mixture can also be effective in serving for the after effects of irritation and burns.
The paste needs to be applied to the areas of the hair growth at least twice a week for best results.
As soon as the mixture becomes dry, it needs to be peeled off slowly.
Along with the unwanted hair, it also helps in removing, dirt, dry cells and blackheads effectively.
5. Turmeric Mask: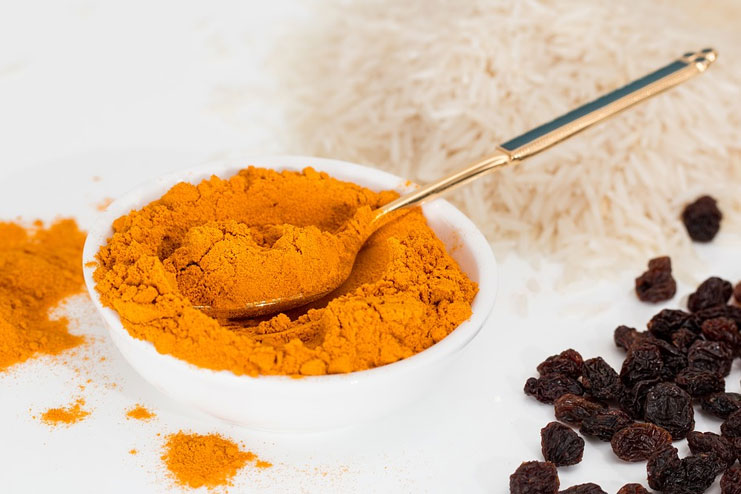 Turmeric effectively helps to remove hair on chin naturally. This has also been used widely for its medicinal purposes.
Mix the turmeric with yogurt to form a paste.
The paste then needs to be applied to the face and chin on a regular basis for the best hair removal results. Along with chin hair removal, it also is responsible for skin brightening.
Wash the paste gently with normal water after fifteen to twenty minutes.
[Also Read: Turmeric Face Pack Beauty Tips]
6. Using Gram Flour: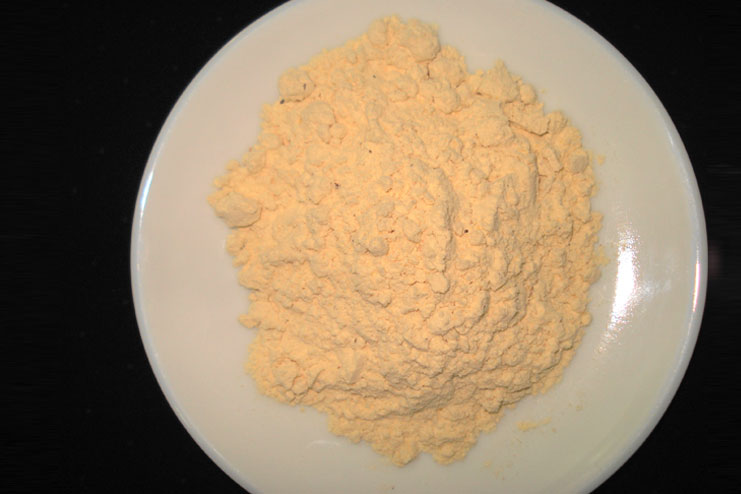 Mix a tablespoon of the flour with equal amount of turmeric.
A paste-like structure should be formed by adding lemon juice to it.
This needs to be applied to the skin and chin and left for it to dry.
On drying, we need to wipe it off using a cloth and warm water.
The way of wiping is most effective when done in the patterns of a circle. It will slowly pull out all the unwanted hair.
7. Using The Wax Obtained From Sugar: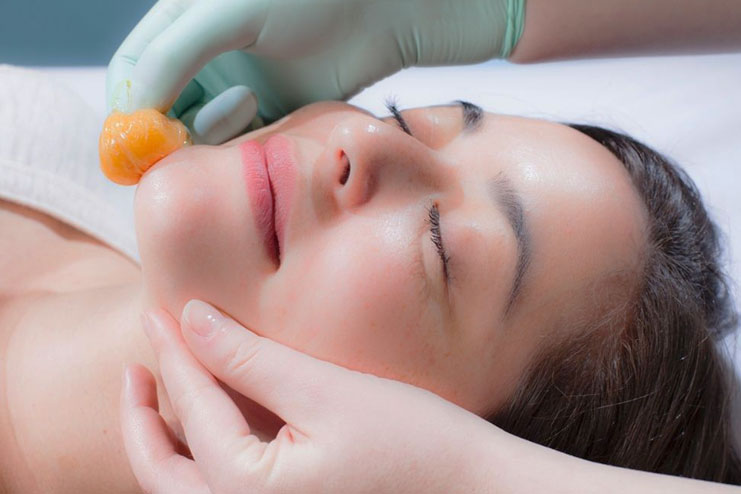 One of the most popular and trending techniques used by beauty salons these days is sugaring. This process of facial hair removal can be effectively done at home by following the steps below:
Mix around 50 ml of water with two full tablespoons of lemon juice.
This mixture needs to be boiled and two tablespoon sugar needs to be added to it.
The mixture then turns brown with the sugar completely melted.
This needs to be applied to the chin to remove the hair when it becomes warm from hot.
This mixture also needs to be removed using a clean cloth or waxing strips.
Adding honey rather than water also serves the same purpose, but simultaneously helps in the skin softening too.
Forget your chin hair growth by doing this every few days.
8. Using Pumice: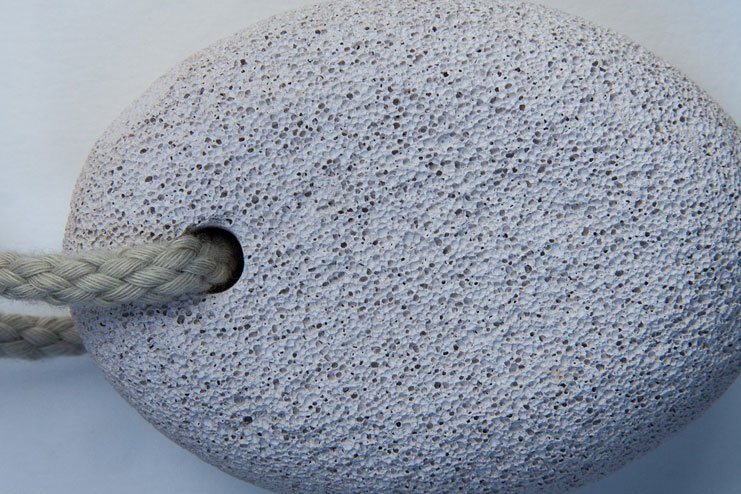 This is a stone generally used in the scrubbing of soft skin as it is on the face and chin. This helps in order to remove hair from chin but not suitable for the individuals having sensitive skins.
9. Tea Of Spearmint: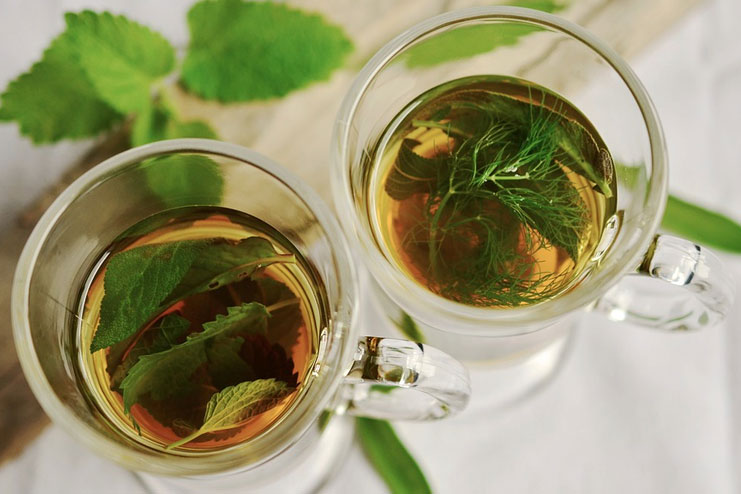 This serves effectively when individuals have a higher concentration and rapid growth of chin hair. This is a process of consuming rather than applying. The consumption of two cups every day reduces the facial hair growth in individuals, especially in women.
10. Using Papaya: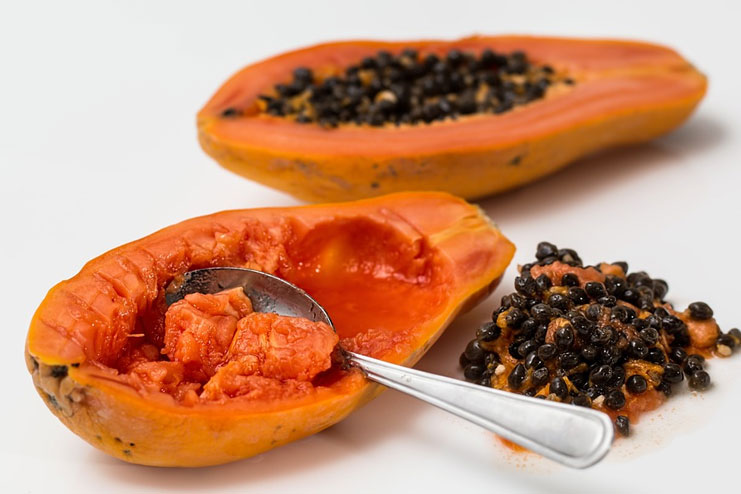 Papaya is a fruit that serves as one of the most beneficial agents for the health of your skin. This also helps to remove hair under chin effectively and naturally.
The raw pulp of papaya needs to be mixed with either turmeric or raw milk.
Mix it accurately in order to form a thick paste-like structure.
We need to apply it to the face and then rinse away with warm water. Over time you will notice reduced hair growth.
11. Potato Mixed With Yellow Lentils: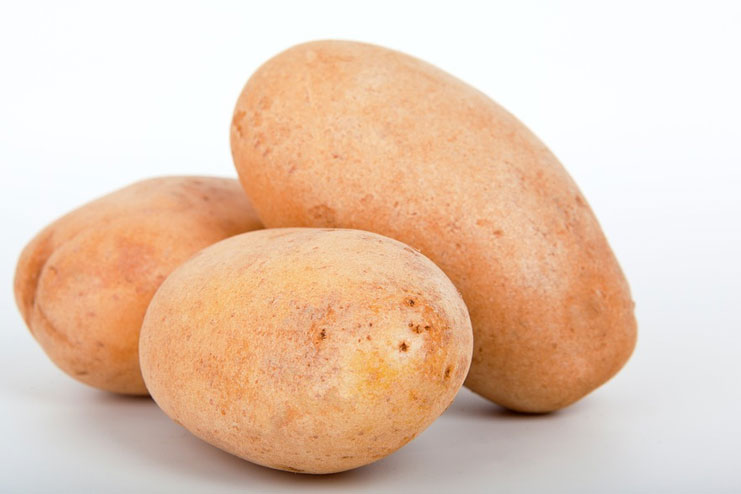 This face pack made with potato and yellow lentils, effectively helps in reducing the chin hair of your face.
The lentils need to be pre-soaked before use.
Mix potato juice with yellow lentil paste and lemon juice.
Apply it over your face and let it dry.
You may then wash it off after the application.
12. Using Green Grams: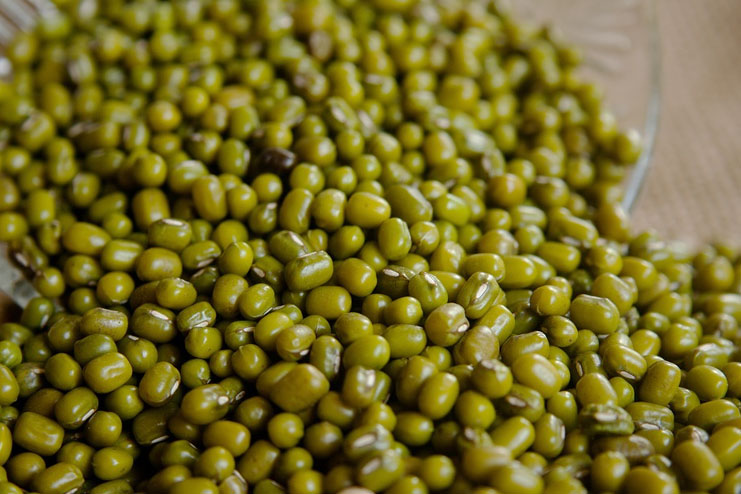 The mask requires only 2 ingredients, Powdered gram need to be mixed with rose water and lemon juice. It is super healthy and safe for your face.
This mask helps in the effective reduction of the hair under chin.
It helps in building your complexion and making your face clear from acne or acne marks.
These are some of the best and most common natural methods for chin hair removal which help in proper reduction of the hair with time and regular use. In cases of adverse results and effects, a trained practitioner must be visited in order to identify the suitable techniques as the type of skin varies from one individual to other.
We hope it helps you fight the frustrating hair on chin issue. Over a period of time, the hair will stop growing with the help of these techniques. Let us know if this helped you. We will be glad to learn from you.
Recommended Articles: