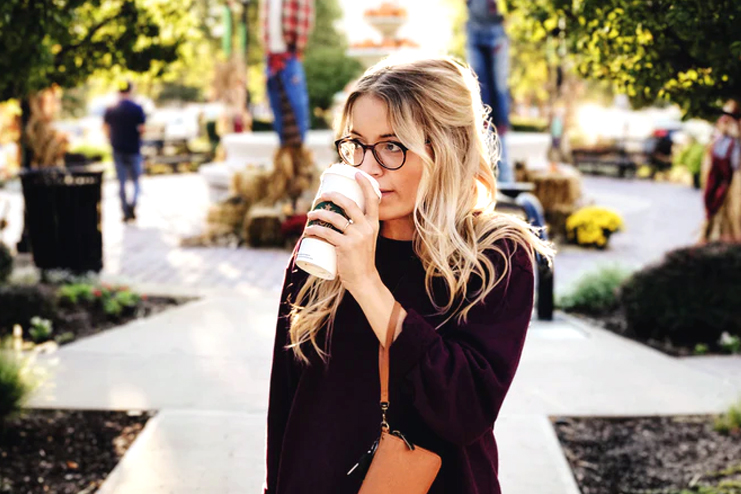 Women go through various changes physically in different stages. Women of all ages need the nutritional diet to gain muscle and bone strength. One of the ways to gain nutrients is to consume nutritional drinks.
Nutritional drinks are all the ways healthy and beneficial for women. Nutritional drinks are the replacement of unhealthy food. You have many benefits of nutritional drinks which will be explained in details further.
The nutritional drinks for women that are available in India are to be trusted. As you should only consider few good brands for health, we have mentioned the list of best nutritional drinks for women.
Nutritional Drinks
Most of the nutritional drinks are recommended to take twice a day. If you are involved in high workout and physical activities, then you can happily take twice a day. See that you balance the consumption of nutritional drinks with exercising and workout.
You can take the nutritional drinks soon after you workout sessions. It is good take the nutritional drinks for pre lunch diet. And it is also good take the drinks early hours of evening. You can substitute coffee with the nutritional drinks.
Benefits of nutritional Drinks
Weight control
They can also stay on a balanced diet. Nutritional drinks consists less carbohydrates and minimum amount of calories that you need for the day. When you get enough of calories, your stomach feels fuller and you don't overeat. So, nutritional drinks also help you in maintaining healthy weight.
Muscle Growth
Some women would want to have toned muscles which is tough to get. The nutritional drinks can help in growing muscles with package of proteins and vitamins. If growing and strengthening muscles is your aim, then you need nutritional drinks in your daily diet.
Healthy Replacement of a meal
You need to stay up with energy all the day. The heavy meals are not for everyone. When you want to keep your diet light but healthy, you can simply sip some nutritional drink.
A big glass of nutritional drink can treat your hunger well. Along with nutritional food, you can also have whole grain bread and peanut butter which is equal to a healthy meal.
Unhealthy Food replacement
We tend to eat processed and unhealthy food. The processed and junk food sometimes, shows the reactions instantly and sometimes, it affects in long run. Anyways, you need to stay away from junk.
If you are finding it tough to stay away from junk food, then try it with nutritional drinks. You gain some nutrients and also don't spoil your health.
Instant Energy
We are asked to eat banana when we feel low of energy. The potassium in banana gives you instant energy and you can serve longer with the energy you get with good amount of potassium. The same way you can get instant energy with nutritional drinks which are filled with package of nutrients and vitamins.
1. Oziva Protein & Herbs For Women Whey Protein Shake

Every woman who is facing hormonal imbalance can take this nutritional drink. Many of the nutritionists suggest this drinks to young women. The drinks is made of herbs which make it healthier.
The protein powder doesnt contain gluten and other artificial sweeteners. If you are looking for a nutritional drink that can support for your fitness, then you can try this.
The taste of the drinks is awesome. The other benefits that you get from this nutritional drink is, it helps in improving skin texture and hair health.
2. Women's Horlicks Health and Nutrition Drink

Horlicks is one of the best nutritional drink that is running from decades. The drink keeps your bones stronger. As you need vitamin D to absorb calcium, you must take Horlicks for this whole process of healthy bones.
Every woman after 30 and above, can start taking this drink. When women are growing older, bones become weak. This drink provides you enough of vitamin K2 which is needed for binding your bones and make the joints stronger.
This vegan product that every woman can take. The product is made of milk and other nutrients rich ingredients.
3. Protinex Mama- Chocolate

This nutritional drink is for pregnant women and breastfeeding mothers. Protinex Mama is enriched with DHA which is needed for mother and the foetus. It helps in developing brain of the unborn baby.
The product is 100% vegan. When you are choosing this drink, you are consuming 23 essential minerals and vitamins. You have two tasty flavours- vanilla and chocolate.
4. Nouriza Women's Protein with Calcium

Are you a woman who focus on physical fitness? Then you also need to tale some help of proteins. You should focus on strengthening your muscles. All this is possible with this nutritional drink.
This nutritional powder includes amino acids, calcium and iron which is beneficial for brain and body. The powder is also good for ageing woman to prevent vision problems. The DHA in this nutritional powder helps in maintaining the cholesterol.
5. Ensure Balanced Adult Nutrition Health Drink

You can gain complete 32 nutrients from drinking this nutritional drink. You have less of vitamin D foods to add in your diet. Most of the vitamin D you would get it from sun exposure. So, this is a perfect substitute of vitamin D foods. This helps in absorbing calcium that you intake whenever you are taking this drink.
The drink has very less sugar when compared to other health drinks in Indian market. The drinks contains high quality protein which is much needed for muscle health. As it contains fructooligosaccharide, this also promotes digestion.
6. Boost Health Drink

Boost is always known as the energy drink. You call it as a national energy drink. So, the improved version of boost contains 12 essential nutrients. Drinking boost, you can prevent cell damage which affects due to oxidative stress.
The nutrients that are added in Boost let you maintain bone and muscle health. To keep up the energy, you need oxygen to be passed to your body cells. Taking boost everyday makes this crucial process function normally.
7. Bournvita Cadbury Health Drink for Women

Bourvita is loved for it's taste! Now, you should love drinking Bournvita for health benefits. The drink is filled with vitamin D, in order to absorb calcium. It is good for bone development.
Generally, women need the formation of red blood cells. The red blood cells transport oxygen to body cells. This is an important normal functioning. Hence, you should never fall short of red blood cells. This drink helps in forming red blood cells.
You would also need some instant energy to beat the daily tiredness and fatigue. A glass bournvita drink can do it all!
8. Nestle Resource High Protein

This nutritional drinks is enriched whey protein. The drinks tastes sweet with the sugar added is negligible which is equal to 0.1%.l The drinks is a great option to build muscles. The women who are focusing on muscles growth and strength can opt it.
The middle age women also need to take care of bone health. This nutritional powder makes it easy for you to support bone health. It contains the dietary fiber which you need for everyday.
Side effects of nutritional drinks
There are no specific side effects of nutritional drinks. The only thing you need to keep in mind is, not to over consume the drinks. You can check with your personal nutritionist and health care specialist. It is also needed to do the physical activities and good sleep to gain the benefits of nutritional drinks.
The nutritional drinks are to give women better health and lifestyle. Being health conscious is easy with the nutritional drinks. You don't even get off the fitness goal when you are including nutritional facts to your daily diet.
Related Articles:
All That You Need To know About Protein Powders For Women
You Must Know the Importance of Vitamins Intake for Women's Health-12 Essential Vitamins