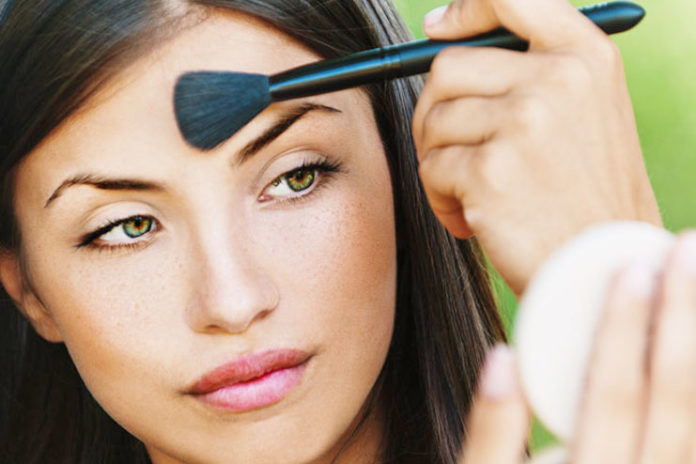 If wearing make-up is the part of your everyday routine, then summer can be really harsh on your skin. It can be college going girls, or women going to work or attend parties, make-up is always inevitable. From kohl as well as the lip gloss to a full make-up with base, that is, foundation, or concealer with blush, lipstick, eye shadows as well as eyeliners, girls do not step out of the home even without a make-up. One major as well as amazing lifestyle trend which has emerged in these last few years is by going organic, or as say natural, and make-up products are never an exception. Many companies have also came up with few natural products, that are mostly mineral make-up product lines. These products are generally better for your skin than compared to any regular products in a long run. They can help to control the break-outs, as well as do not clog pores. Here are some of the best as well as amazing natural makeup products, that are pretty easily available in the market in India. What? Take A Look Below!
Natural Makeup Products
1. TBS Extra Virgin Mineral Loose Powder Foundation:

This is one of the most favorite natural makeup products among the market of natural products for women in India. This powder has fine micro-shimmer particles which can give your skin a radiant finish, and it is also dermatologically tested. The added benefit of SPF 25 make this amazing product an ideal makeup wear for the day wear!
Makeup Tips For Summer (Read Here)
2. Sheercover Mineral Make-up:

A make-up kit, which is basically a genius product for an acne-prone skin, this product comes with a kit that which includes make-up brushes. This products is known to reduce the appearance of the pores, and can also be used by the people with all types of skin. It is lightweight, and have an added SPF15, which make them an ideal product for regular use.
3. MAC Mineralize Skin Finish:

It is basically a soft, luxurious powder that can offer metallic shiny finish to your skin. You can use it as a highlighter for your cheeks, or an overall powder, with a light hand, for an extra glow for the special occasions.
5. TBS Extra Virgin Minerals Compact Foundation:

It is a creamy product, that do settles into a powdery matte finish on your skin, this natural makeup product look comes with cruelty free brush applicator, and it is also a perfect touch-up on the go! It contains SPF too, so an ideal makeup for day-wear!
Easy To Do Makeup Tips And Tricks (Read Here)
6. Khadi Natural:

When you are opting for Khadi Natural, you do not need to worry about all the quality or the purity of the herbal cosmetics products. Rather, its enormous range of products can make your choices spoil. It is also among one of the leading manufacturers of natural makeup products in India and has been delivering all the customized products to the customers for all types of skin as well as hair.
It has a product range of:
a. In skin care, it has, face washes, moisturizers, toners, scrubs, masks, packs, sprays, body butter, creams, hydro gel as well as lip balms.
b. In body care, it has, bath salts, bath oils, body wash and aromatic bubble bath
c. In handmade soaps, it has, glycerine soaps, butter soaps and loofah soaps
7. Vaadi Herbals: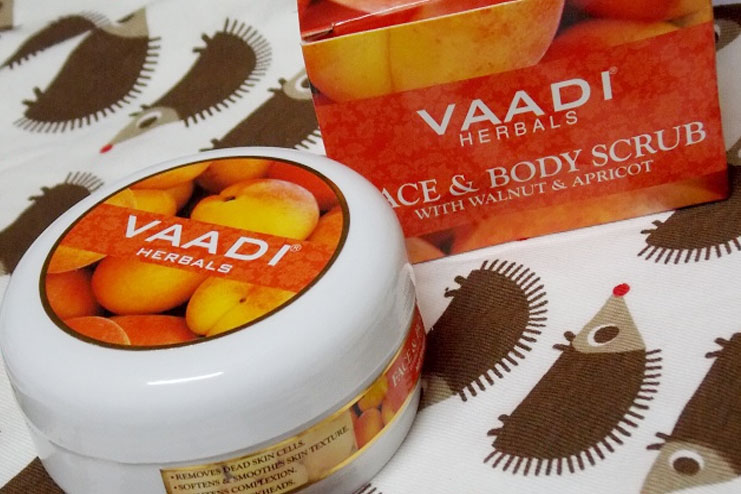 Vaadi Herbals can be considered as a perfect combination of the herbal science as well as advance technology with its very wide range of beauty and personal care products. The specialty of this brand is its usage of finest quality of natural herb extracts as well as being highly reasonable in cost.
It has a product range of:
a. In skin care, it has, scrubs, washes, creams, gels, lotions, facial soaps / bars, packs, as well as facial kits.
b. In bath and body care, it has, soaps, oils, creams, scrubs, lotions as well as gels.
c. In lip care, it has, lip balms.
8. L'Oreal Paris True Match Minerals Foundation: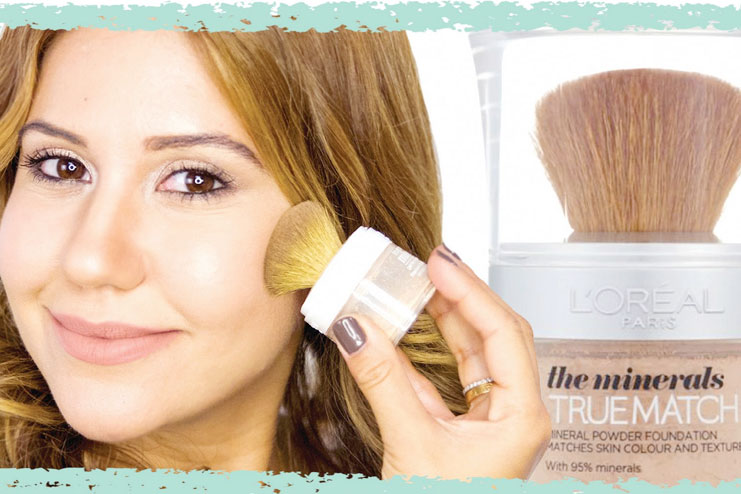 It is a light coverage product that can reduce the skin aggravations in just four weeks, this product is also suitable for those people who have sensitive skin and oily skin, as it is oil-free. It also have SPF 15 sun protection, and it claims to be wearable of upto 16 hours.
9. L'Oreal Paris Mineral Blush:

Its gentle as well as natural formula and a silky smooth texture can make it an ideal product for an everyday wear. It is also ideal to those who have sensitive skin, and do not clog pores. A very light shimmer can give you a radiant flush of color on your cheeks.
10. Lotus Herbals Purestay Eye Definer:

This one is touted as one of the best natural eyeliner pencil, with its long-staying as well as water-proofing capabilities, it is sure to find its way in the vanity for many obvious reasons. A plethora of colors is available from a wide range and win your heart!
Makeup Techniques For Dry Skin (Read Here)
11. Clinique:

Clinique is among one of the world's first ever brand that is being developed by the dermatologists. It is allergy free and is also 100 percent pure fragrance. It doesn't matter, how sensitive your skin is, its products can deliver one of the finest blend of ingredients for all the types of skin. It can help to fighting the skin problems like the pigmentation as well as aging.
The face powder is one of the most popular product that is used by most Indian women. It is mineral based that have no preservative and is also mixed, which means, it is organic and free of any kind of oil, talc or even fragrance. You can get the product in the compact form too. The prices are affordable for an high-end performance that is offered by the Clinique products.