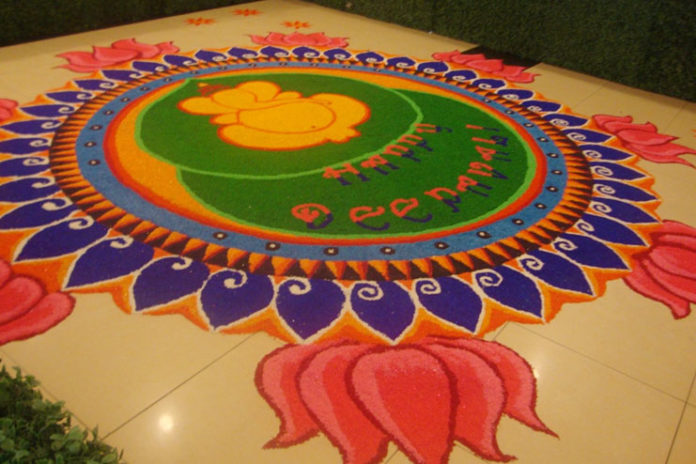 Since festive months of 2017 are approaching, and soon you will be busy preparing for them, we decided to give you a before hand catalog of all the latest Ganpati Rangoli designs for all your festivals of 2017. These designs range from simple one colour Rangolis to elaborate multi coloured and styled rangolis that you can make no matter how big or small the occasion is. Just bookmark this page and we assure you these are all the designs you will ever need.
1. The single colour simple rangoli design that will be best suited for people with space restrictions. Create a darker background on your own. Or use a wooden plank like this and it will just pop out so much beautifully.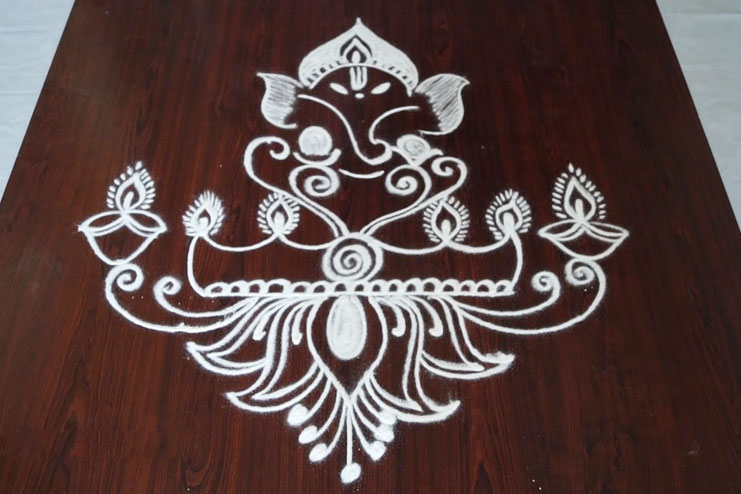 Here is a video showing how to do it exactly
2. Another beautiful and extremely simple Rangoli is this impression on sieved rangoli powder. It can be made by anyone and does not require higher Rangoli making skills.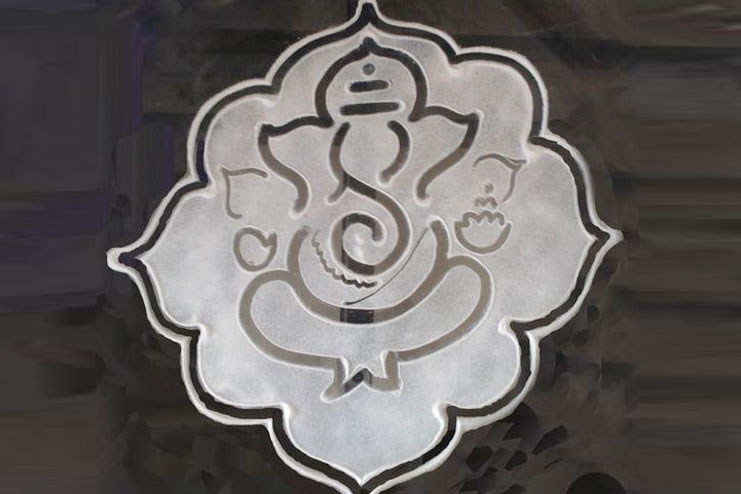 3. For amateurs who want to make a lasting impression and draw an elaborate rangoli without having to worry about the fine lines, this is the best bet. It is basically just big shapes placed together to form the outline of Ganesha.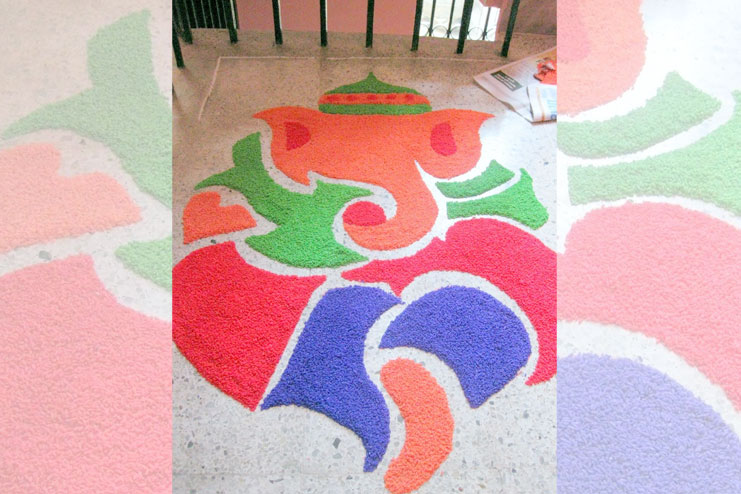 4. Another simple Rangoli design. This involves only making the structure with ease and yet making it look really difficult.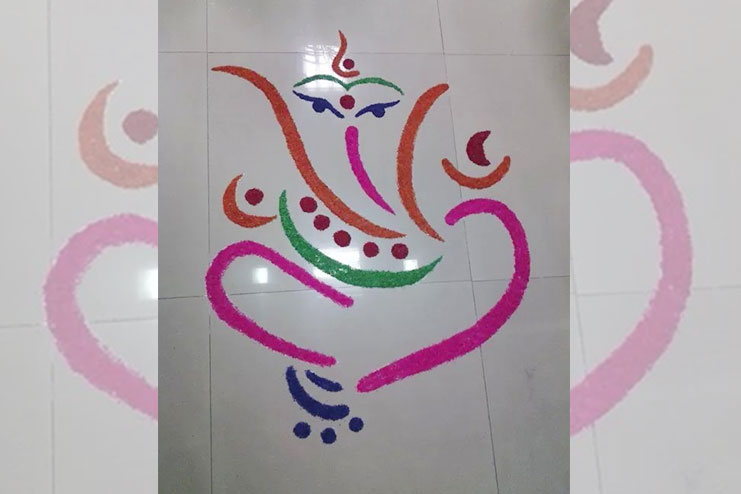 5. Floral rangoli designs that involve Ganesh just add to the beauty of it. These are pretty simple to make and are usually done up in various sizes and colours. You can use either only flowers or even use some colours to make them. Here are some inspiration worthy images.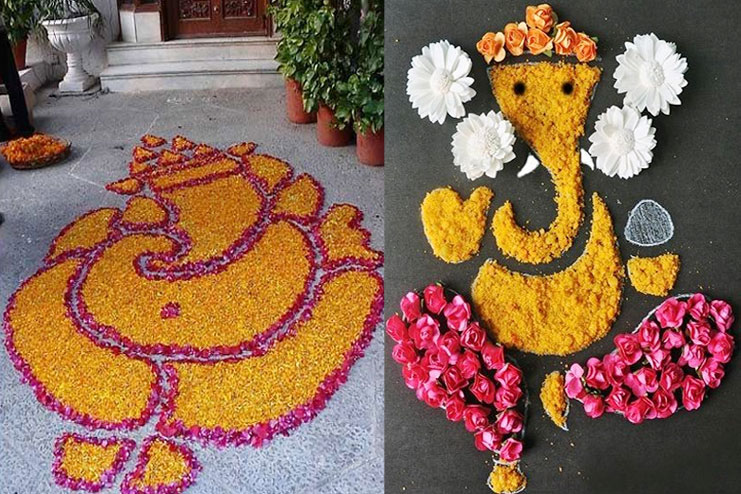 6. For someone who loves to make big life size Rangoli designs here is a perfect Ganpati Rangoli design they can use for the coming festivities. It is just perfect size, design and the shaded colours are adding so much element to the whole rangoli. We love how simple yet complicated it looks.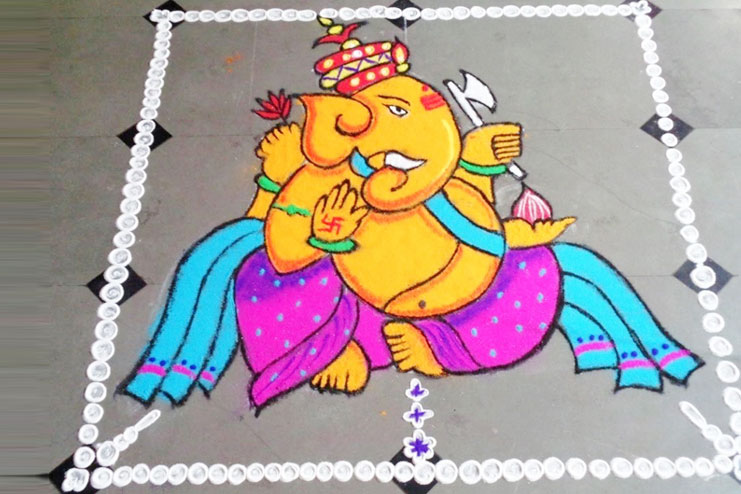 7. Poster Rangoli is one of the toughest and marvelous creation in rangoli designs. This rangoli design is for Rangoli masters who love to paint the canvas with all the zeal and effort. It is a gorgeous design and we love how effortless it looks.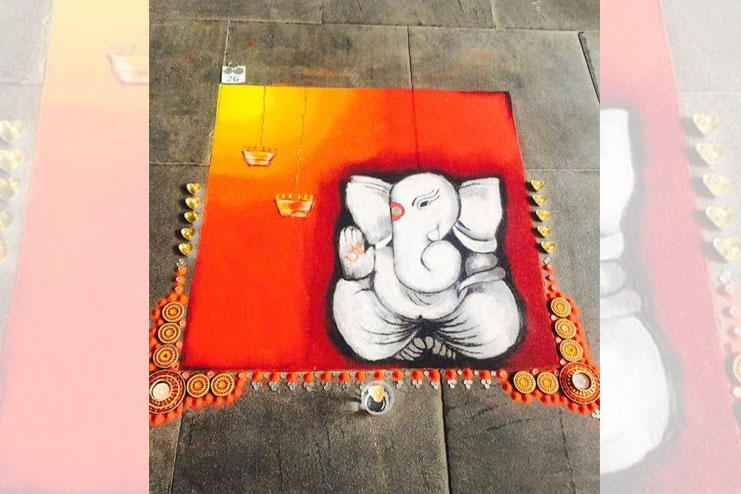 8. Another interesting form of Ganesha Rangoli design in which Ganesha is seen in different forms. This is definitely one edgy way to portray Ganpati and it will surely be a crowd puller.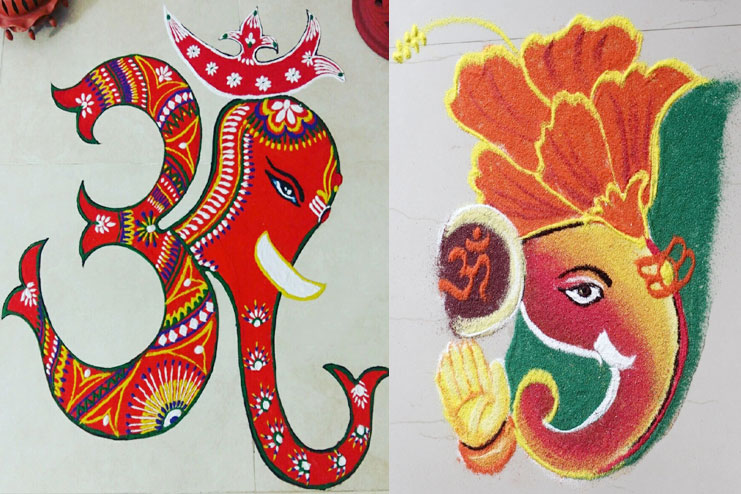 9. While looking for beautiful rangoli designs we came across a wonderful artist named Shanthi Sridharan who has done some great work in rangoli art. we love how hypnotizing her images are and we are sure, if even you are not a rangoli enthusiast you will still be glued to the screen for a while the moment you see her beautiful work. It is intricate, Ornate and simple mind blowing. No matter what colours are used be it even a single colour the artist portrays the beautiful art like poetry and we have become a fan. Look for yourself to believe.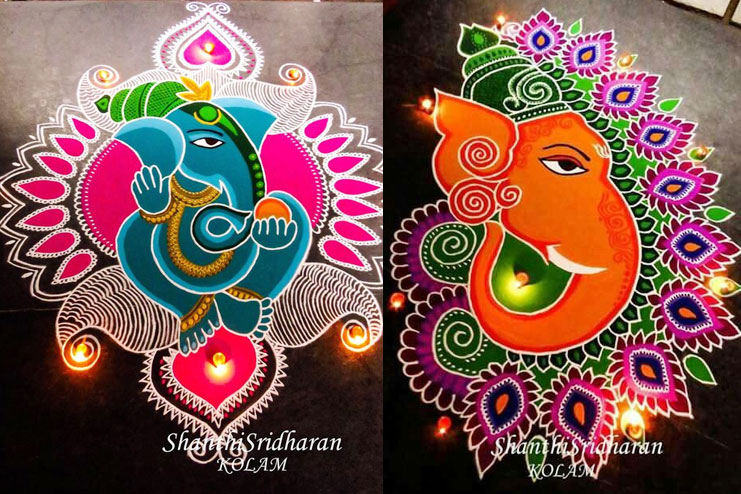 The last one is simply Amazingly beautiful and we love how perfect it is, definitely can't get better than this.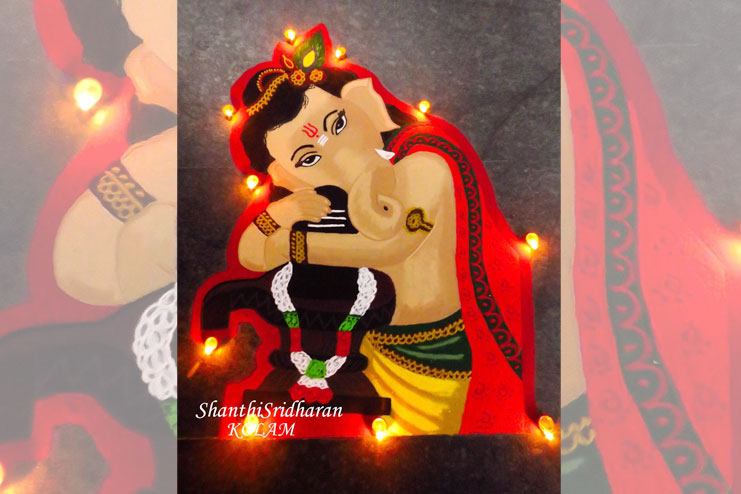 Kalyani