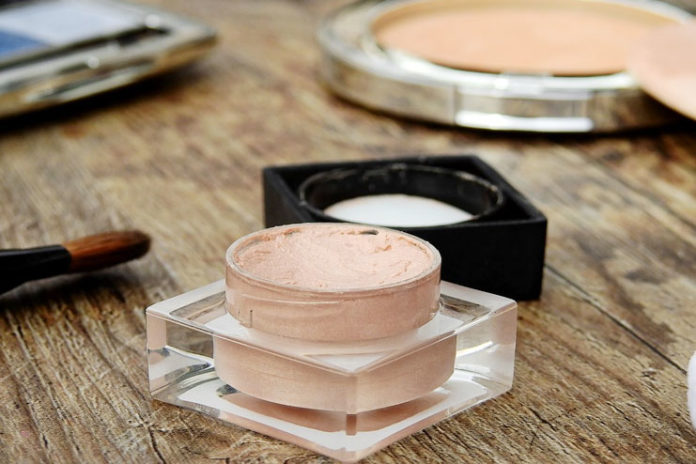 The secret to a perfect make up look, is the base. If you have your foundation right, everything else will look much better. This is an important reason why having the perfect foundation that matches your skin tone, is important. And while a lot of the ladies love splurging on foundation and buying international brands, the major restriction is color. The international brands have either too pale colors or darker hues. For us Indian ladies a lot of times it can be really disappointing. While we want the perfect formula and coverage, the shade also matters. We have thus, made a list of 8 Best foundations for Indian skin tone that give you the best of both the worlds. A fine coverage and almost perfectly matching colour to your skin tone.
1. Maybelline Fit Me, Matte + Pore-Less Foundation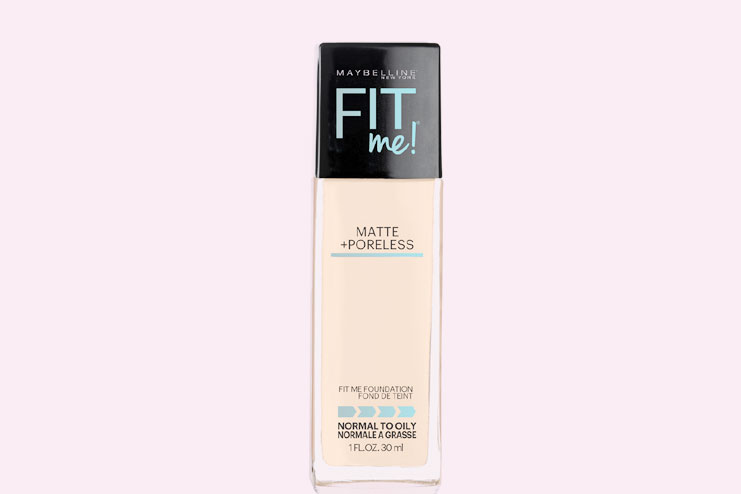 Price- 525 Rs Online
One of the best foundation for Indian skin tones, this amazing foundation by Maybelline has been making news since the day it came. Initially internationally and then in our home country everybody is in love with this foundation, and we can totally agree why. This foundation is the answer for all the ladies struggling to find the perfect match to all their skin tones. The names correctly tells that, you will find a 'fit' for all skin tones. This foundation gives you medium coverage and is super easy to blend. The staying power is also good and for the price range it is one of the best drugstore foundations for Indian skin tone.
2. L'Oreal Paris Infallible 24H Foundation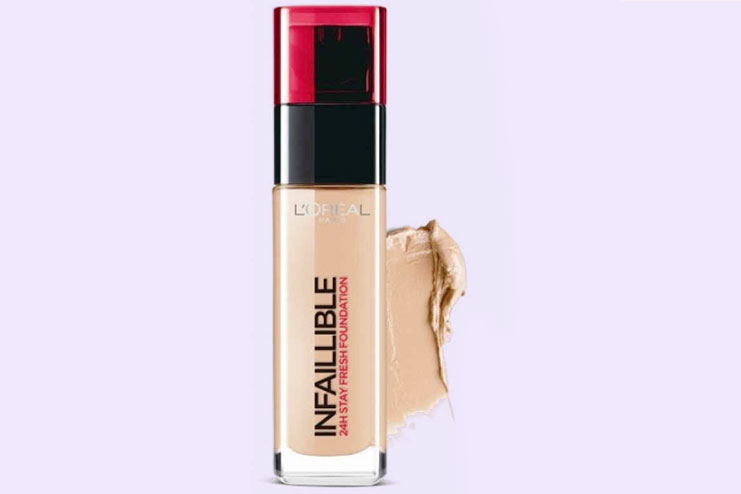 Price- 1120 Rs Online
This foundation is also a great match for Indian skin tones with the array of shades,one of the best foundation in India for oily skin, L'Oreal Infallible does a great job with its staying power. It is super long stay and it gives you medium coverage. It is slightly drying and will be best clubbed with moisturizer if you have dry skin. For the price rage this foundation delivers its worth. A good buy for important events and a bridal make up product you can keep for smaller functions and events post marriage.
3. Lakme 9 To 5 Weightless Mousse Foundation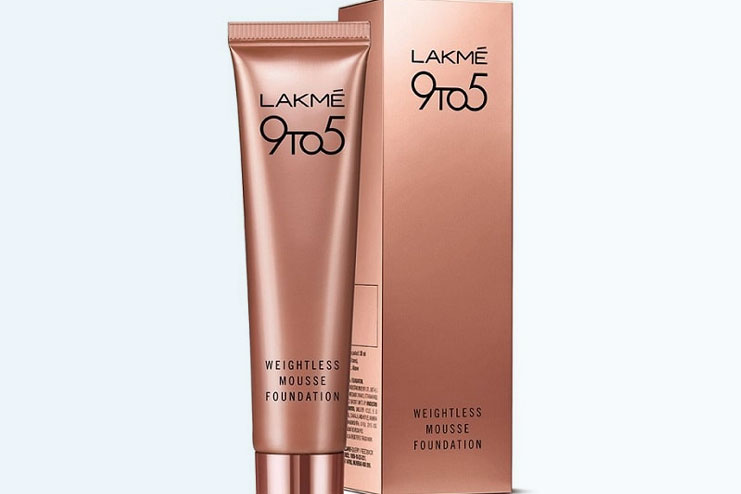 Price- 403 Rs Online
This foundation has an interesting mousse like consistency that almost vanishes as you blend. It has a great ease of applying and doesn't bog your face down. A good match for all skin types, Maybelline is one of the best foundation brands for Indian skin. The blush pink tube is super cute and easy to use. It is pocket friendly in price and travel friendly for the packaging. A must have for women who like the BB cream look, Or mix it with your moisturiser and use it as a tinted look for your face. Definitely one of the best budget foundation in India.
4. Colorbar Perfect Match Foundation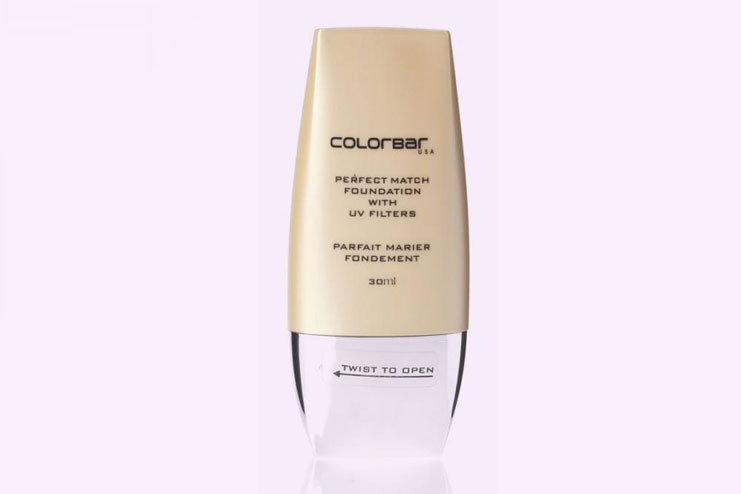 Price- 580 Rs Online
A lot of times we want a dewy finished golden face that looks light and breezy. You want your face to look natural and clean but not made up with layers of foundation base. Well, in such cases go for the Colorbar perfect match foundation. It is a medium finish foundation with medium to light coverage. It has three different shades that will match most Indian skin tones. A great option for a summer look foundation as it is super light weight and feels like breeze. It is priced decently and serves as a great option for college going girls who just want to start out with makeup and want something easy to work with.
5. Clinique Even Better Makeup SPF 15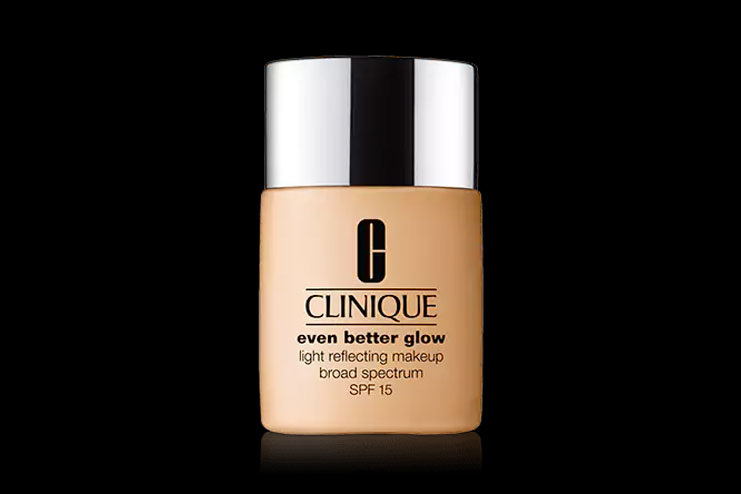 Price- 2950 Rs Online
Although clinique even better makeup foundation comes at a slightly higher price range this foundation is like a dream. It provide just apt amount of coverage and feels really easy on your skin. This foundation is one of the best foundation in India for dry skin. It is creamy in texture and it blends easily with a brush or a sponge. For higher coverage you can easily build it up and it still wont look cakey. It comes in good number of shades and serves easily as a perfect foundation for Indian skin tone
6. Mac Studio Fix Fluid Foundation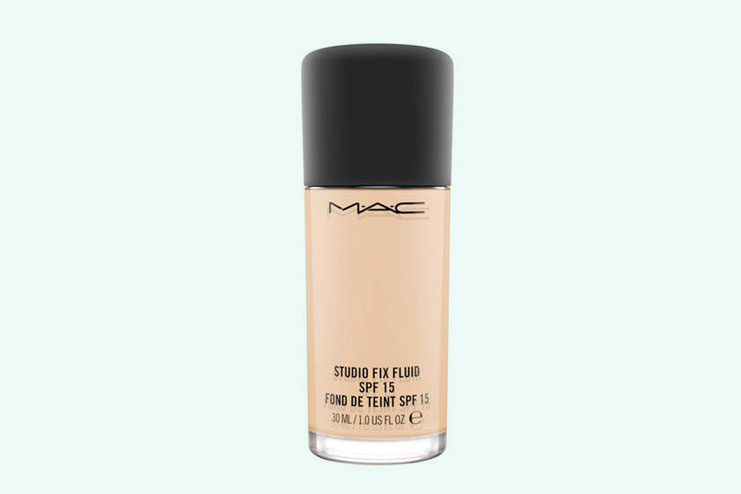 Price- 2700 Rs Online
MAC studio fix foundation, is a water based foundation great for all skin types. Especially for oily skin. This foundation gives you a shine free finish and makes your skin look soft and natural. It blends easily and imparts a sudden glow to your face. It can be easily built up and still not look cakey. The decent numbers of shades makes it easy for finding your best MAC foundation for Indian skin tones. The added advantage that it is oil free will make sure your face stays matte for a long time and you do not end up getting any oil on your face post makeup. This is definitely the best foundation in India for oily skin
7. Lakme Absolute White Intense Skin Cover SPF 25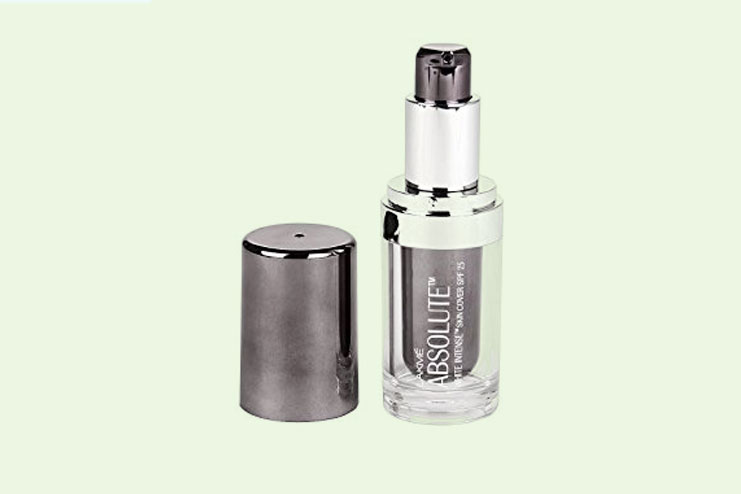 Price- 525 Rs Online
One of the best budget foundation in India, this foundation is a beautiful product that lives up to all its claim. For women who are new to applying base, this will be a great head start. This water based foundation is great for oily skin ladies as it will not make your face look any more shinier. For a matte effect with good coverage apply this as it tends to keep your face look dry without making it patchy. The creamy consistency makes it easy to blend and keeps your face looking glowy. For the price range this can be a great foundation for daily use.
8. Revlon Nearly Naked SPF 20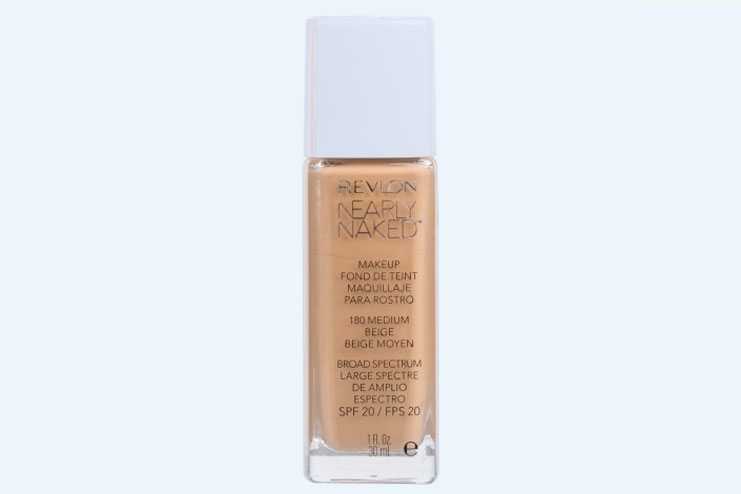 Price- 719 Rs Online
This foundation totally lives up to the name of the product. The foundation is really light feels almost like your skin. We felt that this is almost the best foundation for Indian skin for daily use. It has shades very close to Indian skin tones and thus, every one can find a match. This foundation has medium coverage and it can easily be build upon. It won't still make you look cakey. A god option for college girls who want something light for everyday and still want that light glow. The bottle comes with a pump and a single pump gives out a lot of product so be careful.
Well, there you have it, A list of the 8 Best foundations for Indian skin tone, Do not shy away from trying out the foundation before you buy them. Even though this list cover all brands with an array of shades, you will have to test these out first to find your perfect match foundation. With a slight trial and error, we are sure you can definitely find your match in these brands of foundation we recommended foe Indian skin tone.