Every colour is beautiful but all the colours don't suit all the skin tones. If you see the nail gels, the colours look beautiful from the bottles, but they may not suit your skin tone in real. Before picking a nail gel, you need to check if it suits you or not.
We want to show the nail gels which suits the different types of skin. Play with the contrast colours to match with your skin tone. The nail polish colours elevate your lovely nail shape. With unmatched colour, the shapes also go blind.
Nail polish Colours for types of skin: The colours are in multiple shades of nail polishes. You can choose your favourite colour to coat your nails. To know if a dreamy colour can suit your skin tone, check out a few of the combinations for your skin tone.
Nail polish Colours for Dark Skin Tone:
1. Gray Nail Polish: Gray colour couldn't take a good place in outfits but is taking in nail colours. Gray nail polish colour is lovely with sparkle mixed as well. You will the colour when it comes on to your nails. You can choose glossy or matte to coat your nails with an elegant gray color.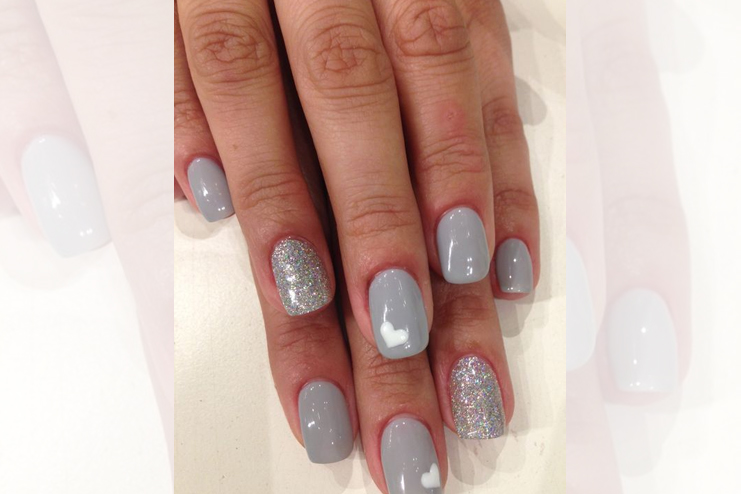 2. Light Brown: Brown colours suits the dark skin tone when it is lighter. The light brown coats will not bulk your hands and make look bold. As it is a fancy colour, it will be a wise choice. Your modern love will be seen wearing this colour on elegant nails.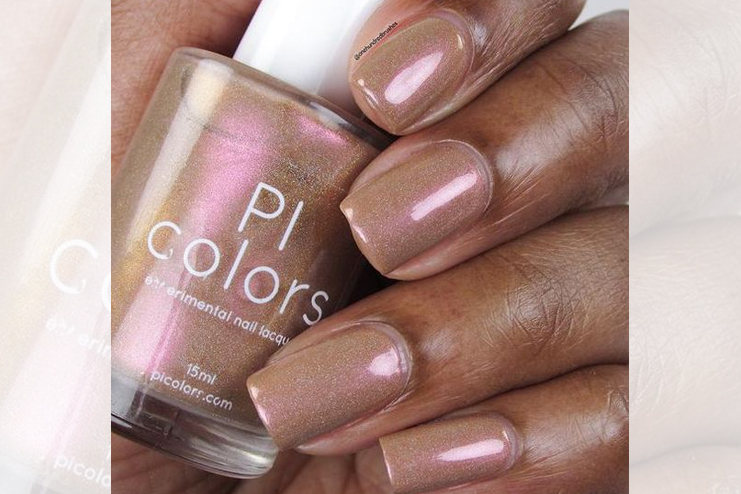 3. Blue Gray: The blend is a total contrast for dark skin tone. One of the fashionable colour in nails gels is blue-gray mixed. Your nails keep looking for such super cool colour which you did not try all these day. Pick and check your nails with blue-gray colour nail polish.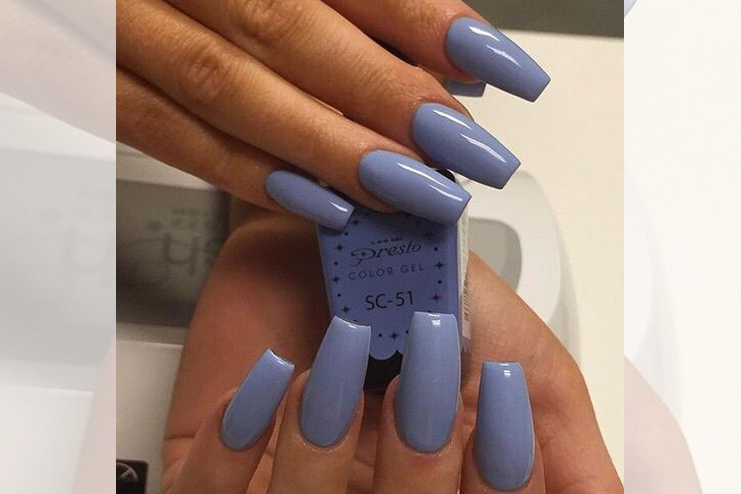 4. Pale Pink: If you even apply a vibrant colour, nails look pale when it is unmatched. Apply this pale pink colour which will let your nails stand out attractively. The colour itself is chic and you will love to keep it plain. You can add your simple nails arts as well, it will be fun with favourite colours.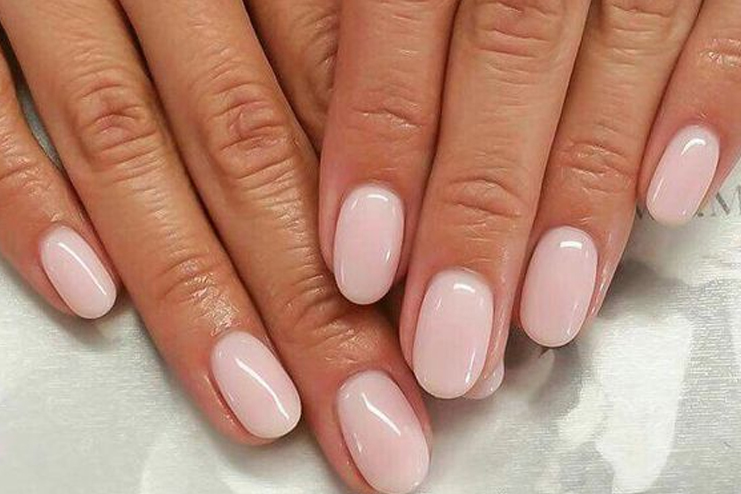 5. Fuchsia: This is not a lighter colour to fade away from your nails. The splash of fuchsia on your nails become more pretty and your nails become elegant at once. Love for nails can be shown in the form of nail polishes, now do it well with fuchsia.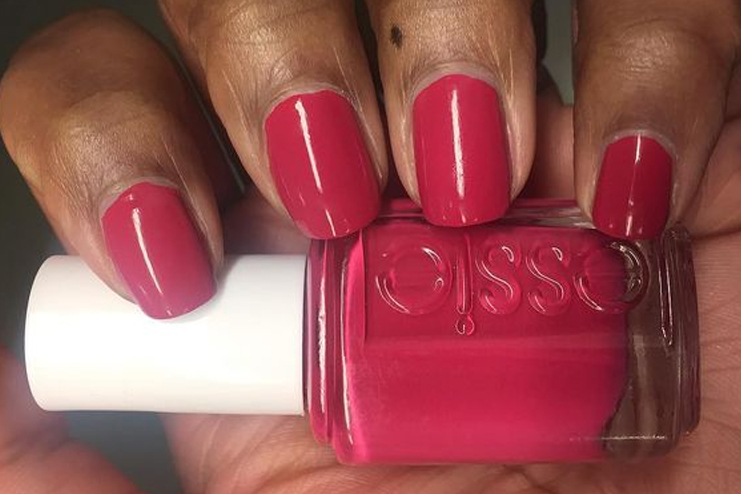 Nail Polish Colours for Olive Skin Tone:
1. Lavender Soft Pastel: The pastel colours are the loveliest and you will love it more in lavender. Your nails will look as beautiful as lavender flowers. It is a perfect contrast for olive skin tone. Lavender pastel is a modish colour for nails and you can try matte or glossy textures.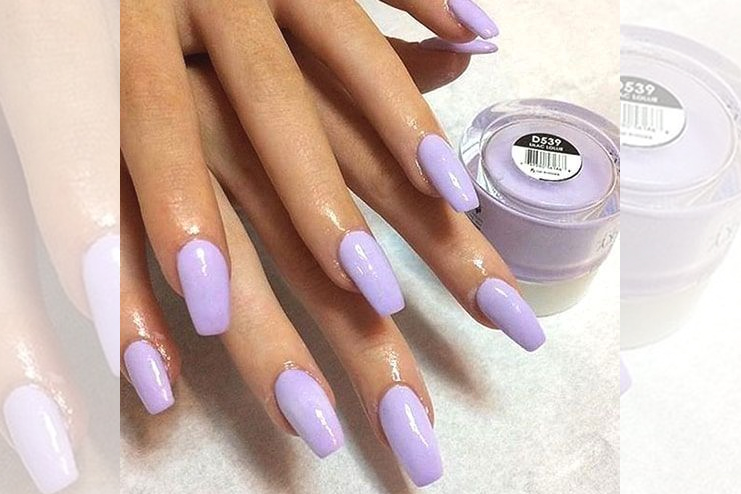 2. Peach: Nothing can go wrong with peach colour. It is the ruling colour in fashion and more unusual colour. Peach can set on your nails and do give a pretty look. You must choose this colour as it is not vibrant and fits in as a contrast colour for olive skin tone.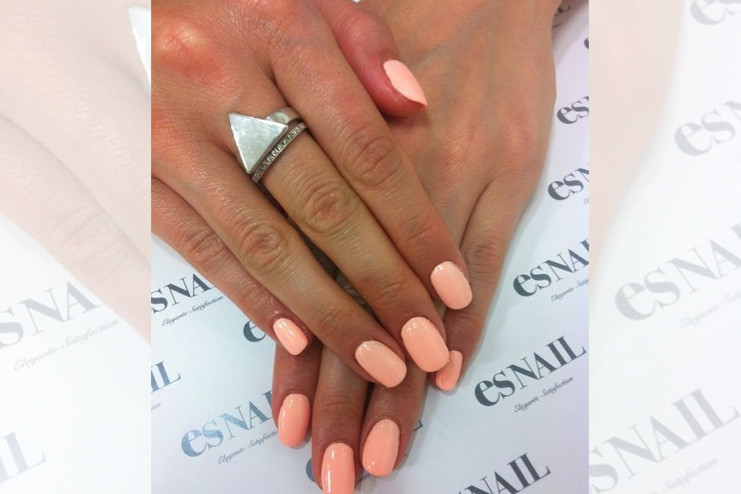 3. Cloud Cream: Cloud cream is a routine choice but a classy colour. Your nails will be admired with a beautiful shape and a colour. If you love to stick a trending colour, you can pick up this colour. You can also elevate the nail arts using this colour as undertones.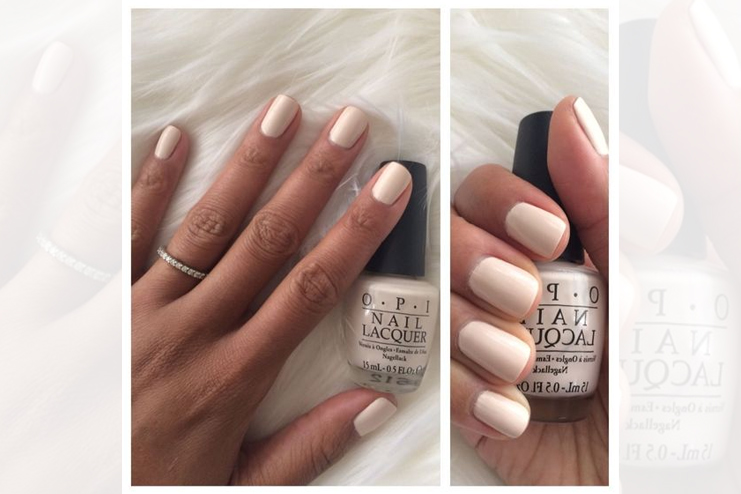 4. Dull Yellow: This dull yellow colour on your nails is all chic. The colour alone looks dull but shines along with olive skin tone. You must give it a chance and let the dull yellow shine out on you.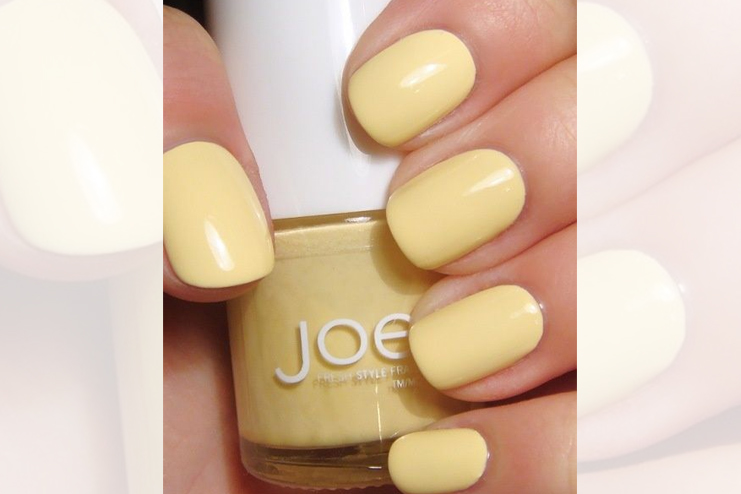 5. Water Blue: Blue is a calm colour which silently keeps running in fashion. The light shade on your nails will glow out. Let your nail polish collection become all right with water blue colour.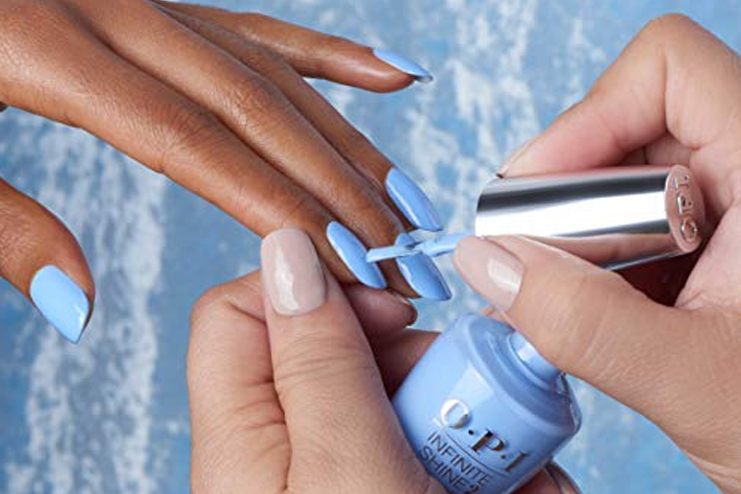 Nail Polish Colours for Fair Skin Tone:
1. Forest Green: Greenery is beautiful any time and your nails too. The darkest colour and lightest skin is an ultimate combination. You have many dark colour but green can do the magic and make your nails look stunning.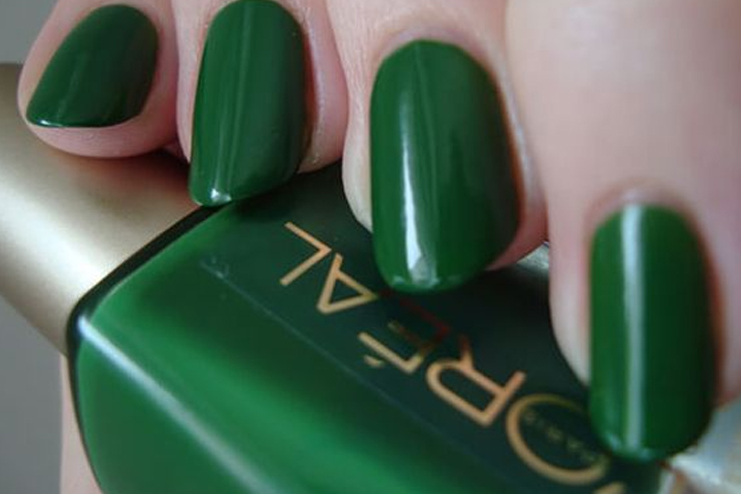 2. Orange: Orange makes the unique marks anywhere it goes on. Fashion love will be seen on your nails with orange. Orange colour becomes your friend to get that coolest nails easily. Let the orange colours nails match up with a party wear outfit.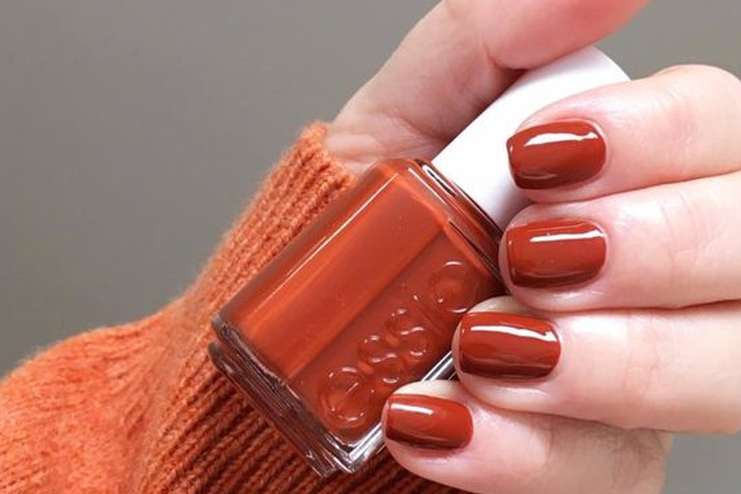 3. Midnight Blue: Blue colour is a routine colour many of the fair ladies prefer for their nails. But you are suggested to take the matte blue which is trending nail colour. With matte navy blue, your nails look coolest.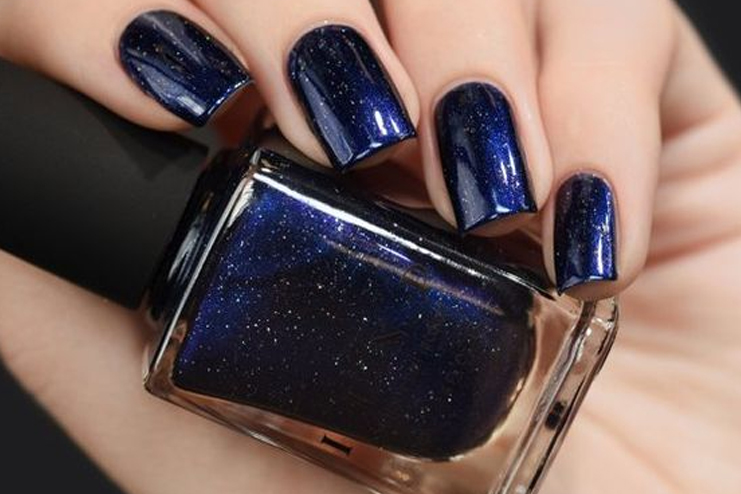 4. Black: Your fair skin tone becomes bold with black colour nail polish. Be bold with bold colours on you. The black colour creates an awesome look for your nails and you will feel the fashion. You can try the combination with black and other colours which can blend on together.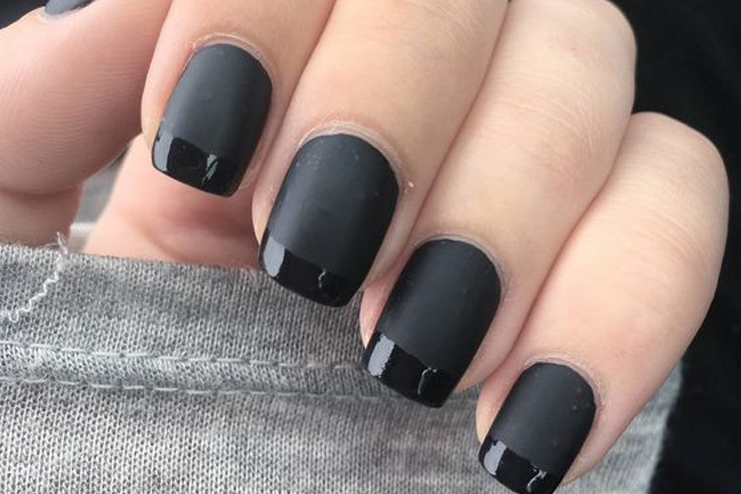 5. Red: Red is one of the vibrant colour that suits fair skin tone. There are multiple shades of red and all are suitable for fair skin. Be it matte or glossy, red is the ultimate choice for fair skin tones. Your nails can pull the attention wearing red colour nail polish.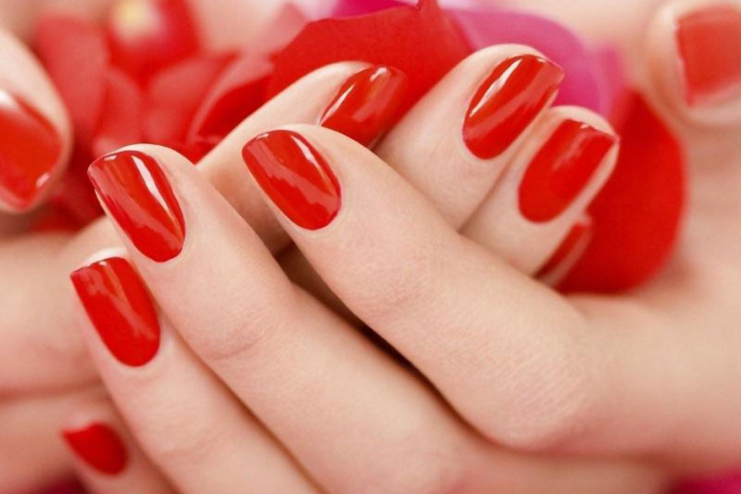 6. Burgundy: You don't need combinations with burgundy colour as it can decorate your nails alone. You will love to grab a gorgeous burgundy colour, any time. Such dark colours can raise your nail shape easily.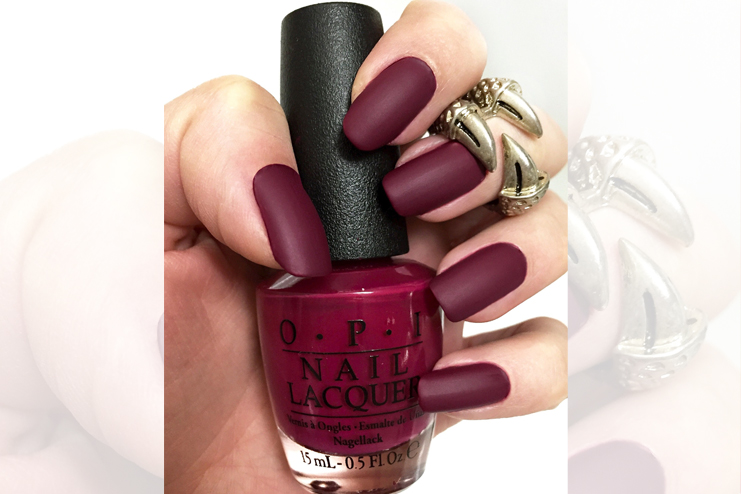 Nail Polish Colours for Short Nails:
1. Mustard: This nail polish colour is rarely loved. You can count this unique colour for your cute short nails. The short nails will not be ignored wearing such unique colours. You can get lighter or darker colours for short nails and you will your nails to be short.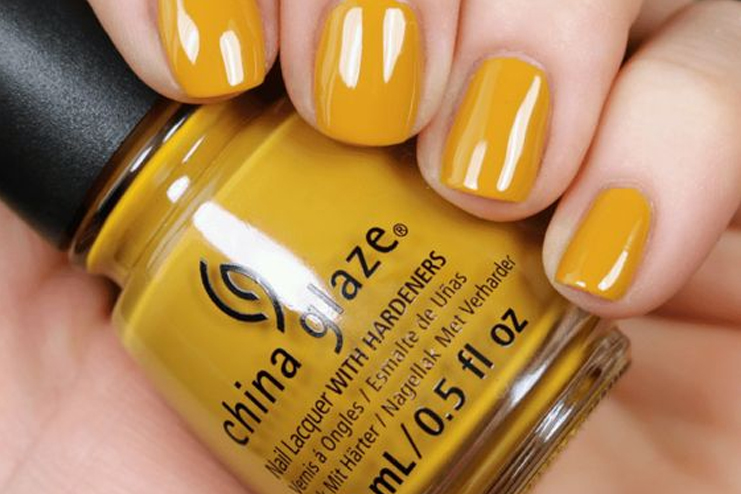 2. Glossy Dark Peach: Pamper your nails coating with the girly colour peach. It looks great on short nails without bulking them up and keeping it all simple. You will get to glam up your short nails dark peach colour nail polish.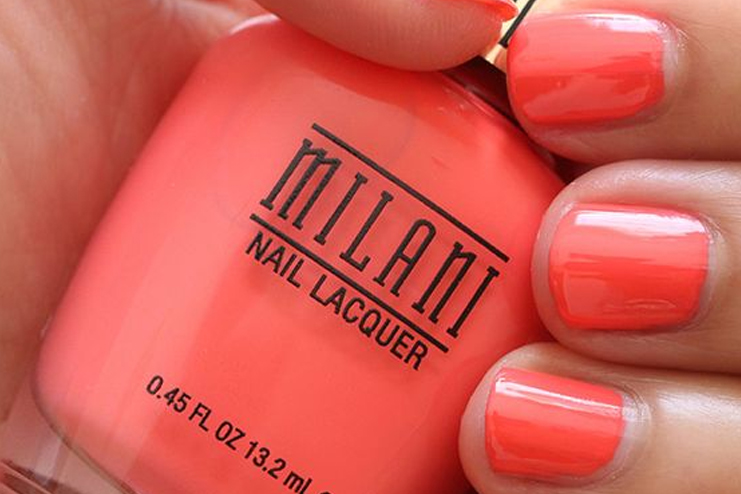 3. Dark gray matte: Matte finishing look perfect for short nails. For matte texture, you must be careful choosing the shade. So, dark gray matte is perfect by elevating the short nails in a stunning way.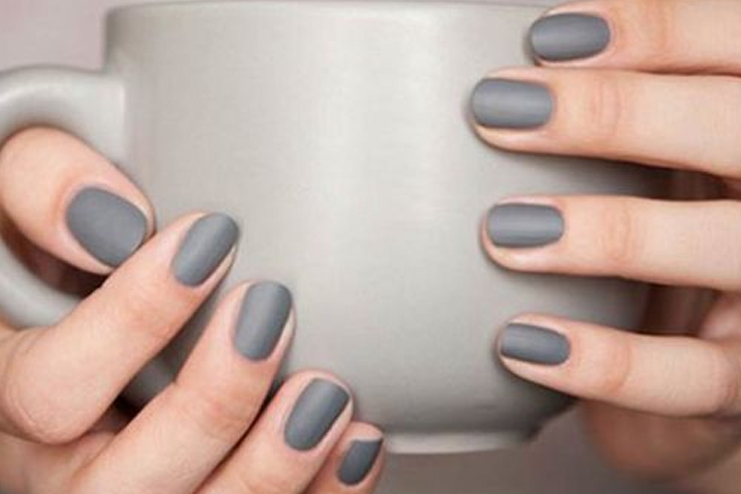 4. Black: Black is also there for you and it will not disappoint you with the look. Your short nails coloured with black looks flattering. Black colour for short nails is the cutest combination and your nails will look like black blocks.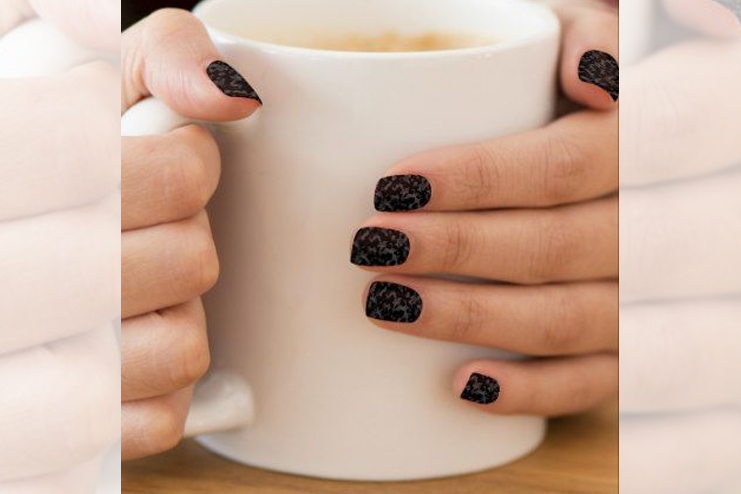 Tips to apply nail polish for any skin tone:
Choose contrast Colours of Your skin tone: You are suggested to choose contrast colours to elevate your nail shape and it would not merge into your skin colour.
Blend two colours: You can also blend two colour on a nail which looks attractive together. You will love your nails with the perfect combinations.
Nail Arts: You can also try some simple nail arts with different colours. The simple nail arts like stripes and dots also look cool with perfect colour combinations.
The colours are magical and nail polishes stay magical when they are applied on matching skin tone. The contrasts and colours become a combination and then comes out the fashion. You cannot deny this statement as we have shown how the colours are going on various skin tones.