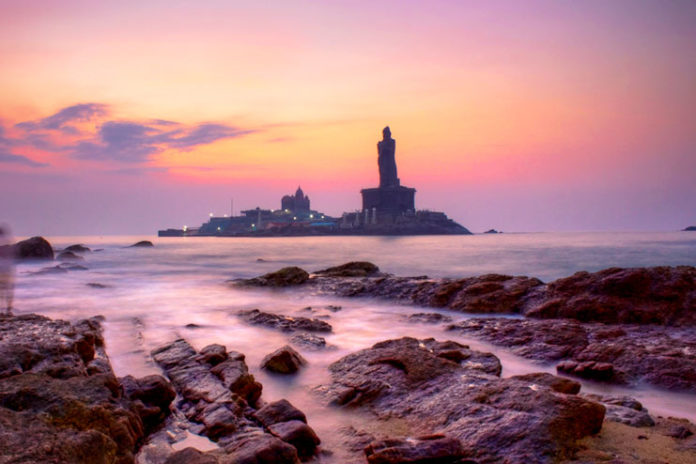 Kanyakumari is known as the 'Land's End' of the Indian subcontinent, that is located in the state of Tamilnadu, Southern most part of India. It is famous for its incomparable geographical location, of not only being the land's end, but also for many amazing places to visit in Kanyakumari the Tri-sea ("the Arabian sea", "the Indian Ocean" and "the Bay of Bengal", confluence).
A dip in the 'Triveni Sangam', i.e., the confluence of the 3-seas, at Kanyakumari is considered holy. Cape Comerin is another name of Kanyakumari. Kanyakumari is located near the border of Tamilnadu as well as Kerala. It is just 85 Kms east of Trivandrum city, that is, the capital of Kerala. Triveni Sangam, Kanyakumari is a popular pilgrim centre and is named after goddess 'Parvati', who is the wife of lord 'Shiva'. 'Kumari Amman' a temple, that is dedicated to virgin goddess Kanyakumari.
Triveni Sangam, Kanyakumari has very great spiritual significance for the Hindus. It is dedicated to the goddess Devi Kanyakumari, who is an incarnation of Parvati. Pilgrims come here and visit the Kanyakumari temple and bath in the holy water. 'Chaitrapurnima' (Tamil for the April full moon day) is considered one of the best times to experience the sunset as well as the moon rise over the ocean in Kanyakumari simultaneously.
The specialty of some places to visit in Kanyakumari is that, you can see the sunrise and sunset from one place. Though the sunrise can also be viewed round the year, the sunset is only visible from 15th October to 15th March from the southern most tip. Lakhs of tourists, all round the year is lured by the serene beauty of this place. Kanyakumari is basically a pilgrimage town, a place where people can fulfill their spiritual duties.
In the sea of just 400 meters off the shores, there are two rocks known as the 'twin rocks', contribute to the rich Indian heritage with its monuments of Swami Vivekananda and the great Tamil poet Saint Thiruvalluvar.
How to Reach Kanyakumari
By air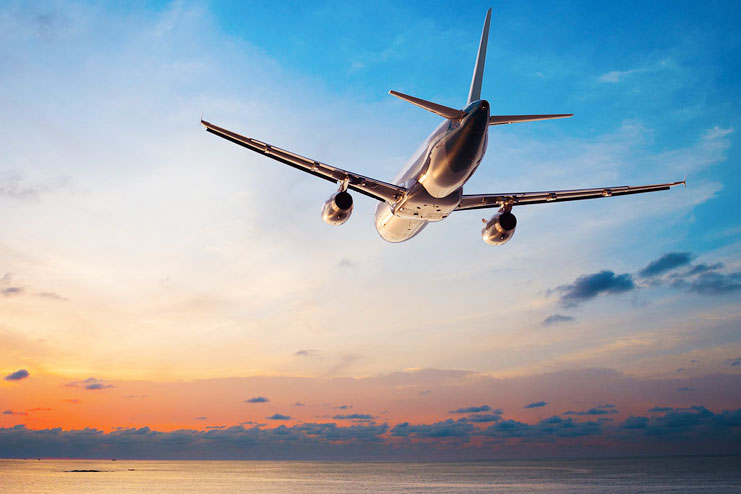 The nearest airport is the Thiruvananthapuram airport, from the airport you have to go to the Thiruvananthapuram Bus station, from where you can get buses to Kanyakumari.
By rail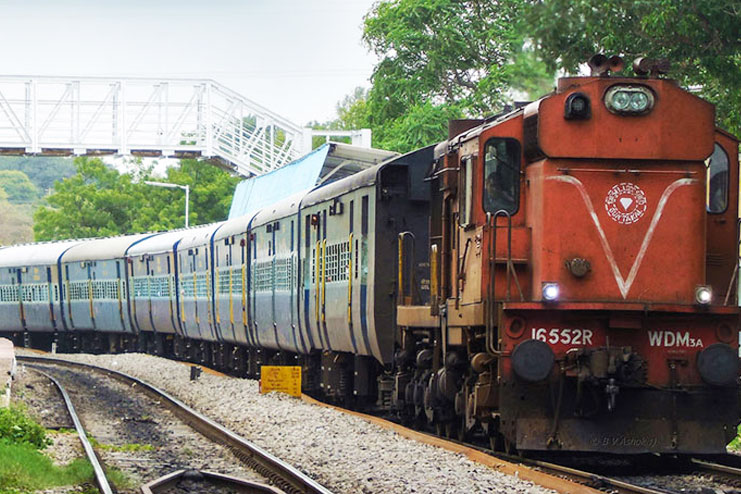 The nearest station is the Kanyakumari station itself. From the station you can get number of buses to the Triveni Sangam, Kanyakumari beach.
Places to visit in Kanyakumari
Here, are the best places to visit in Kanyakumari, and around Triveni Sangam to make some amazing memories.