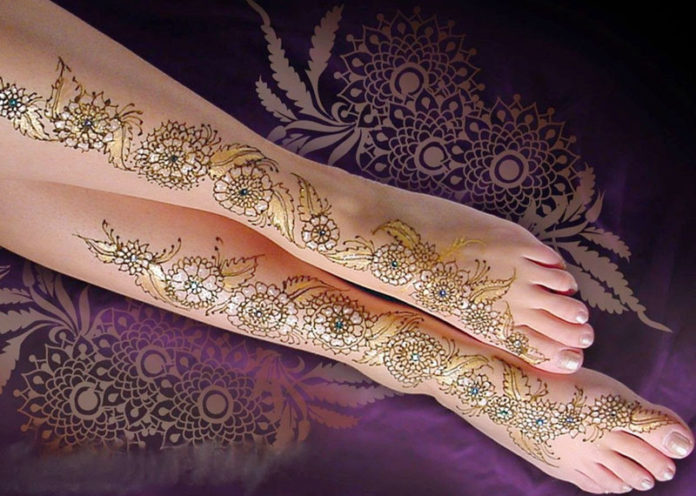 Are you a fan of Mehndi? Or are you getting hitched and want to make your feet look beautiful with art? Then what can be better than, decorating your feet with Mehndi? It is the most beautiful art form to follow, that every bride gets on her wedding. It can be anywhere on the body, be it hands or legs or anywhere. It provides us with the most exquisite look for our special day. But, we sometimes get confused with what to get and which design to select. So, here are some tips to follow for your best Mehndi design for leg, and get a mesmerizing feet to look for.
Different Mehndi Designs To Look Beautiful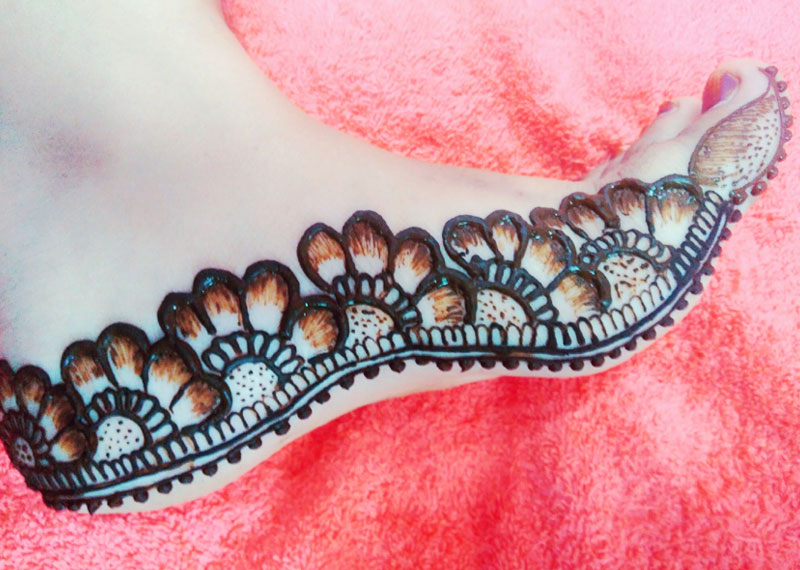 Let's start the design list with this sleek and breathtaking design. Complementing the belle, on both the feet this Mehndi design brings beauty alive with simplicity.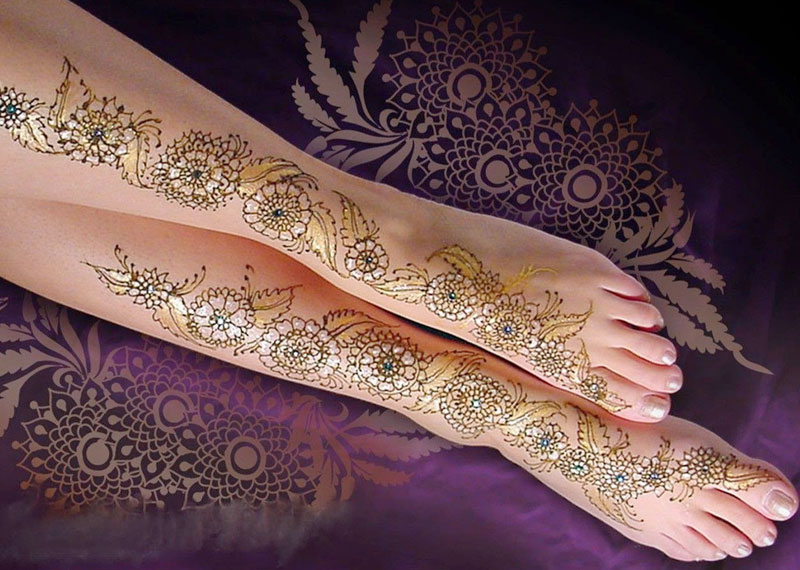 The floral design in this Mehndi is ornamented beautifully with golden glitter, that is crafted beautifully with henna leaves. This type of Mehndi design can give any modern tattoo designs a run for their beauty.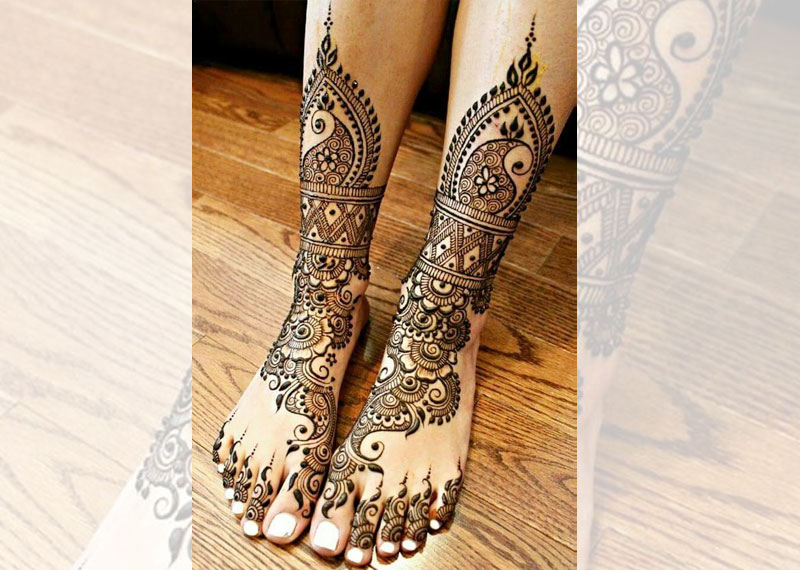 Are you planning to adore your legs in this festive season or for your wedding? Then these Arabic Mehndi design is sure to attract you. Its floral motifs is perfectly adorned on top of your feet as well as on the fingers, which can give a mesmerizing and amazing look.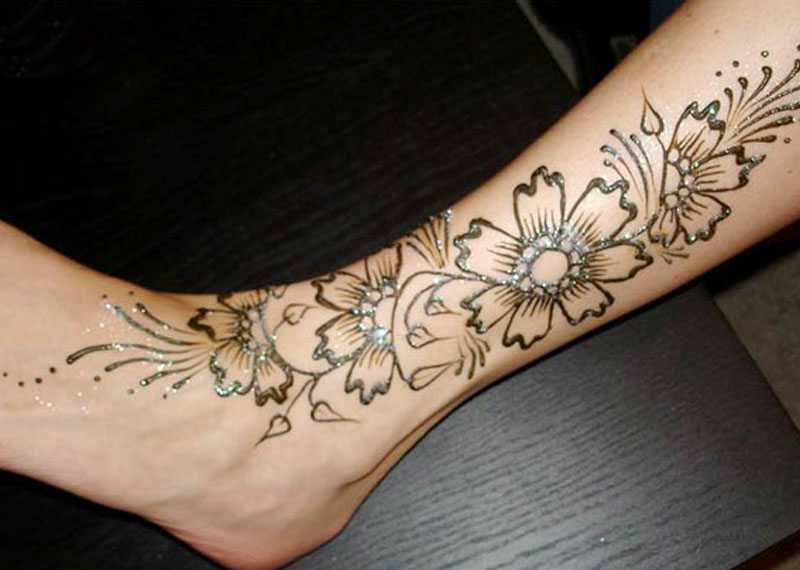 Do you want to go modern with mehndi designs? And defy those painful tattoos with catchy henna patterns? Then this is the best Mehndi pattern for you. It starts from the upper half of your feet and goes to your knees. You can also make a style statement by putting it on one of your legs.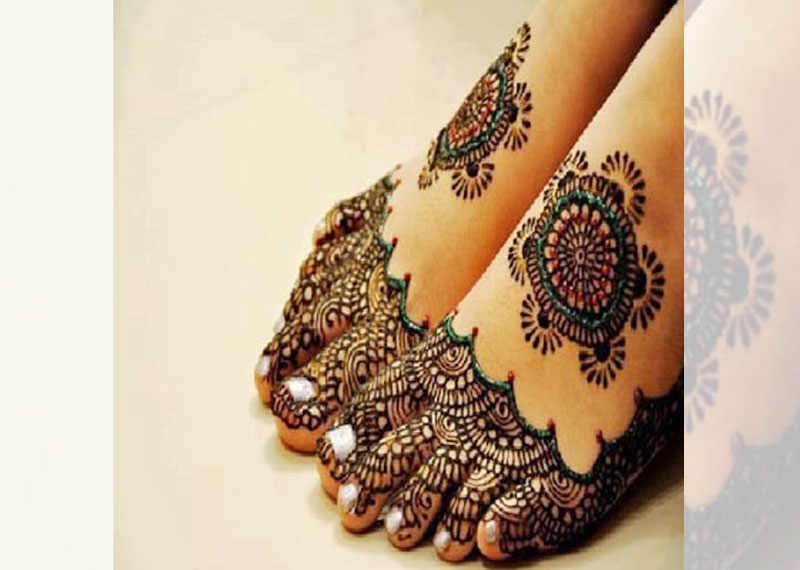 The tinges of red and lush green in the authentic henna colour! This Mehndi design is specially crafted for bride's feet. It is the best Mehndi trend, that a bride must go forward.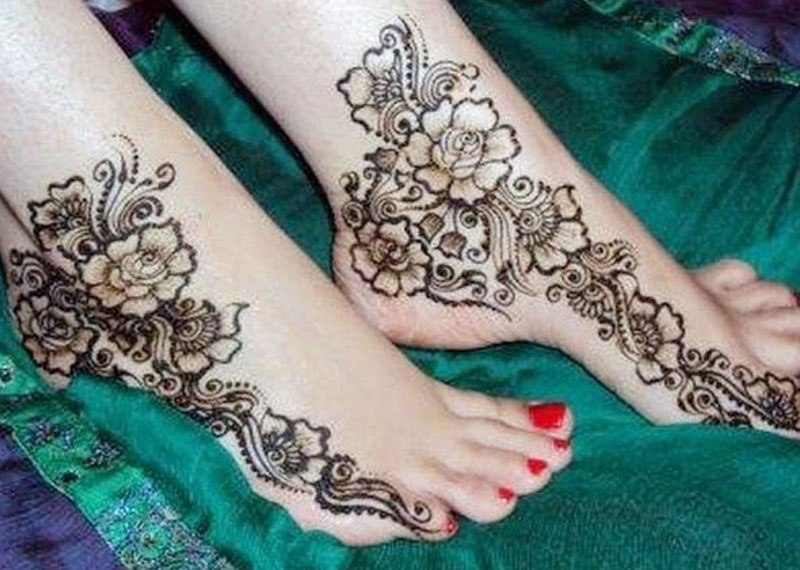 Flaunt your amazing Mehndi design in a gown. This floral pattern can make you go beyond the myth of henna being traditional. Draw this on your feet, and attracteveryone's attention.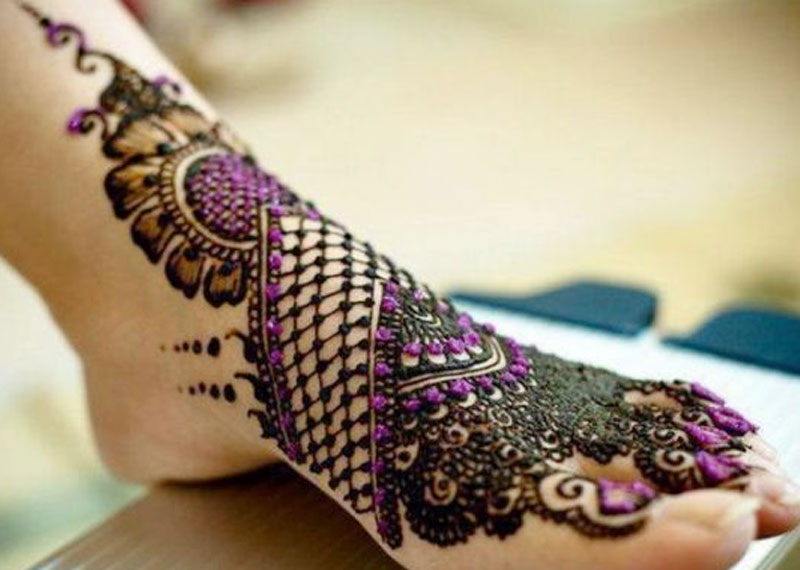 You can try this artistic design on the upper part of your feet, and add some complementing patterns on your fingers, for beauty. This design can be put on every occasion, whenever you want to adorn your feet beautifully, as well want to keep it simple too.
Mehndi Function Favours For Guests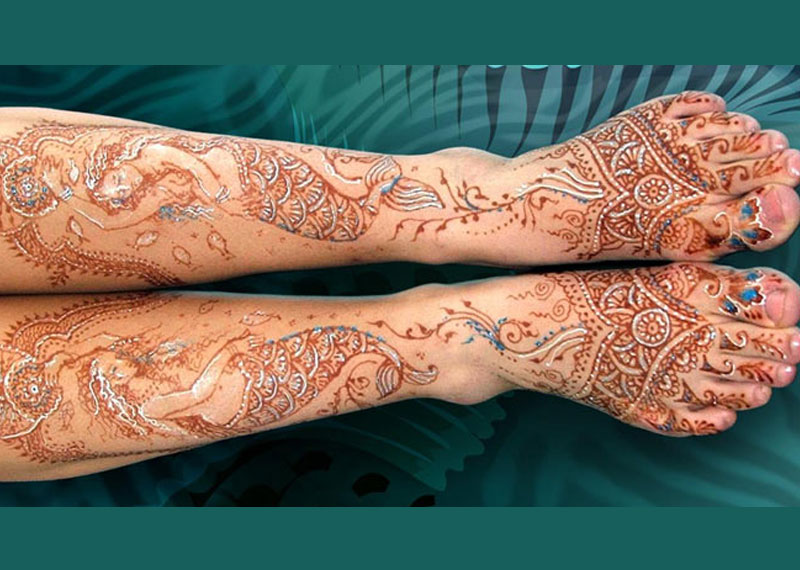 You can adorn your feet like a canvas. You can go for an artistic mermaid Mehndi design with many different patterns. It can look unique as well as very pretty.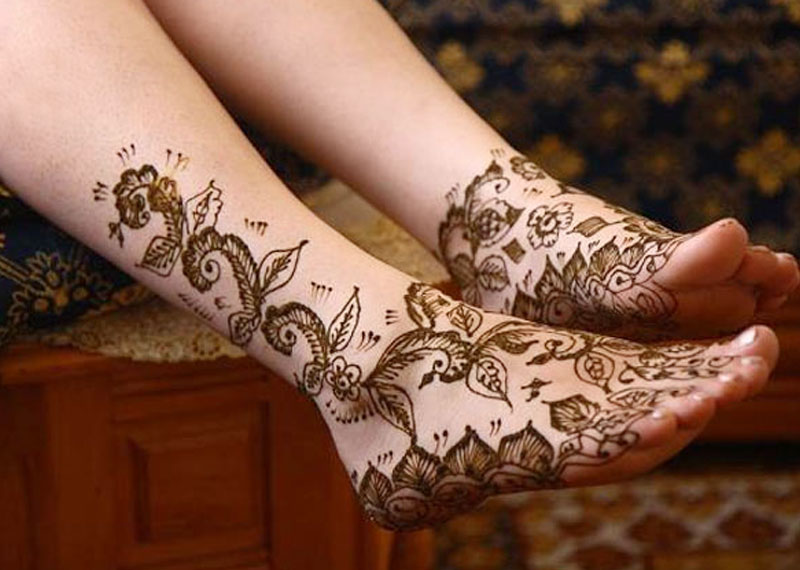 You can add colours to your party, with the attractive floral Mehndi pattern for your leg. You can wear short skirts or mid jeans pants, to show people of your inheritance and tones of modernity.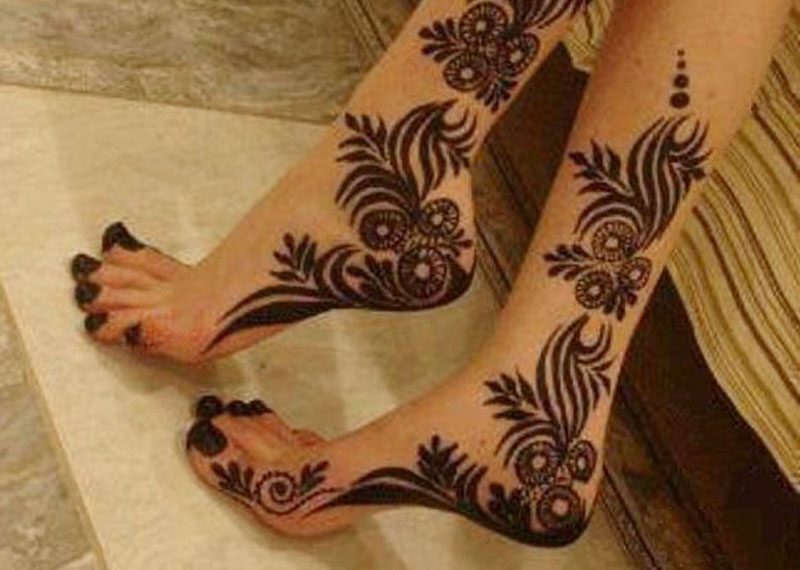 This design has a lot of reason to allure girls. These modern Mehndi designs are applied to the rear part of your legs, and its designs are simply exquisite.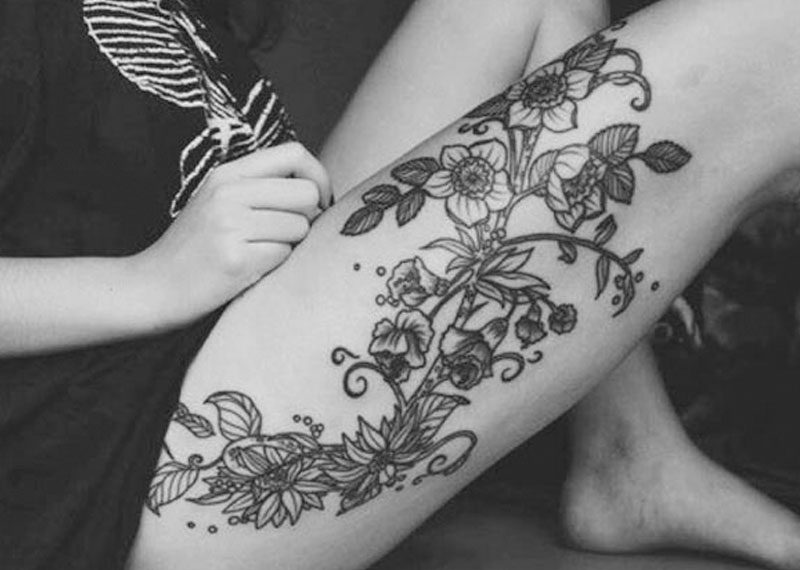 If you have seen people applying Mehndi only on their lower body of the person, then you are mistaken because they look equally beautiful when they are put on the thighs.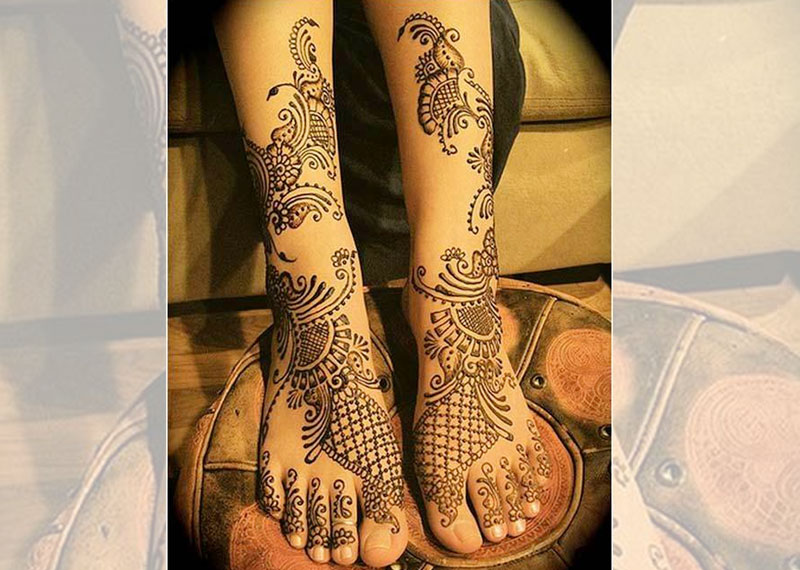 This beautiful Mehndi design of the leg is quite elegant and might suit brides perfectly. You will fall in love with the distinct weave patterns on the feet, which will fill the complete area but also won't create any clutter. You can also see the mix of traditional and modern patterns in the Mehndi. This design also shows a large number of finely done details, which can make this a very fine choice for the Brides.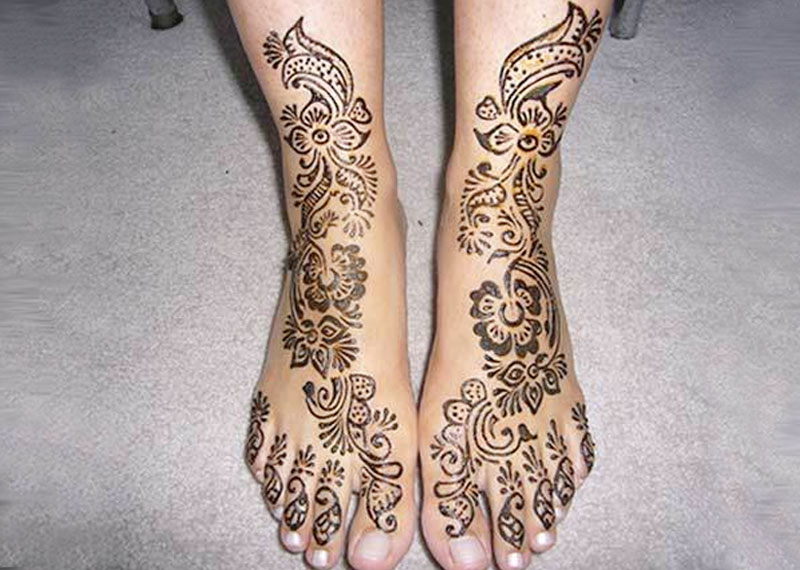 Some people prefer small and no fuss designs, rather than those with very fine and intricate details. So, here is a very beautiful design that has a very few intricate pattern. We can see a number of Arabic and floral patterns inspired themes in the design. It is a great selection for those who love the designs.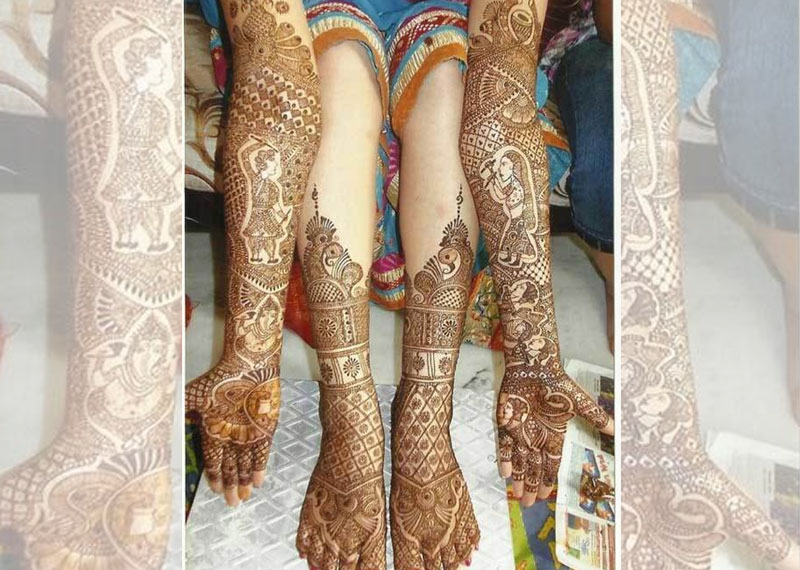 This is an example of Rajasthani Mehndi design. You can see the typical "mirror reflecting art", here the designs on both the feet are exactly same and hence is seen as the mirror images of each other. The peacock motif has been beautifully decorated with intricate designs. It covers the feet giving a non-messy look.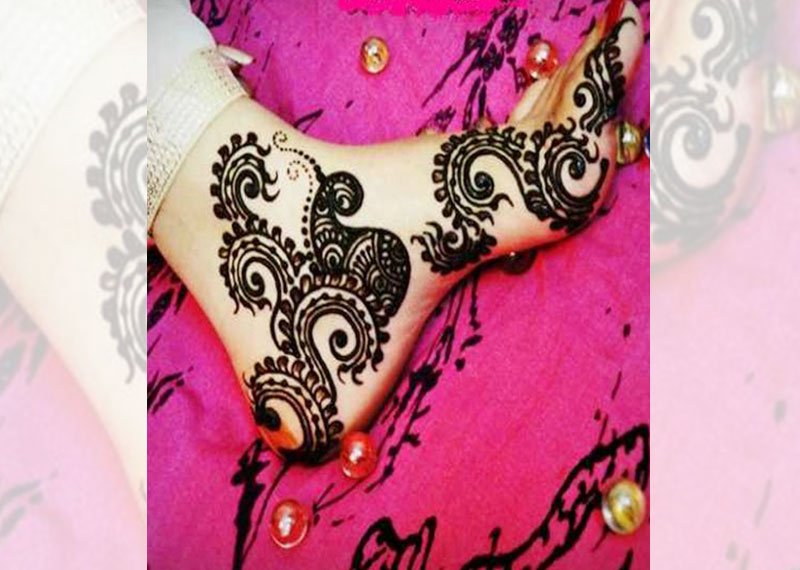 This design adds more modern touch to the traditional Mehndi design. Unlike the usual design patterns, these designs are drawn only on one side of the feet. Intricate details of mango leaves are drawn and filled with veil sheet pattern. This design was drawn using black Mehndi, which will enhance the look.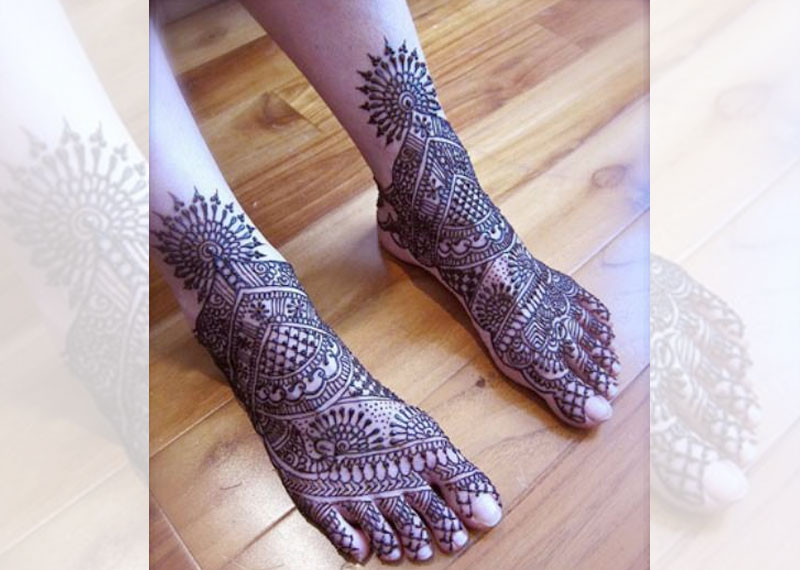 This is one of the examples of the Marwari mehndi art form. Here, alot of intricate details been added, which gave a traditional touch to this design. This design can cover up the entire feet and have the sun motif in the end, which will definitely suit the brides.
By –