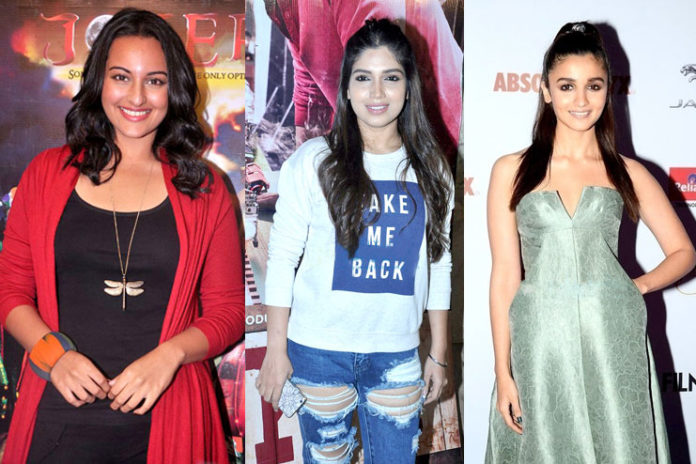 The life of a celebrity is not easy. In the ever changing and super competitive world of Showbiz you need to maintain a particular standard of Health and looks.  and while some celebrities are blessed with good looks and a perfect body, a lot of them have to work really hard a a lot of them have to work really hard towards achieving achieving it.  we bring for you a list of 10 most shocking celebrity weight transformations that will inspire you to work out and achieve that perfect body shape.
Bollywood Celebrities Weight transformations
1. Sonam Kapoor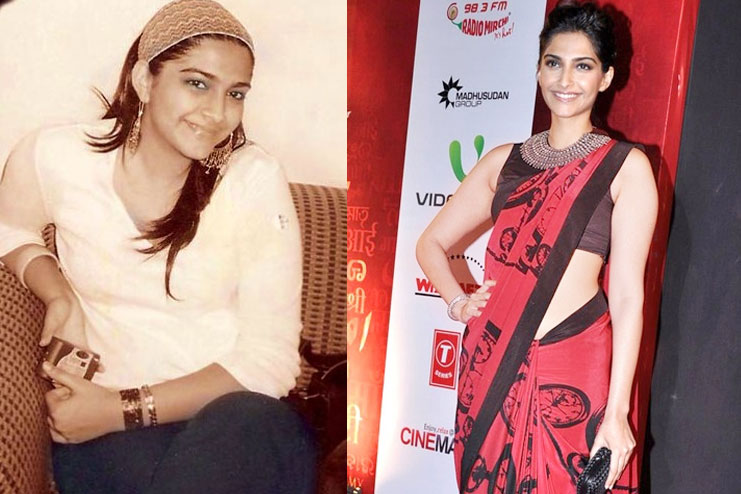 Sonam Kapoor is one bollywood celebrity who has gone on record to accept How she was struggling from emotional eating and in the process she gained weight and almost weighed 86 kg before the signing of her debut film Saawariya. After signing her first film she lost 30 kgs and became the true and beautiful diva we know now. Sonam kapoor might dazzle in her Guccis and Pradas now but she worked really hard and followed a strict diet of no fried food, chocolates or ice creams while she wanted to lose weight. The current weight of bollywood actress is around 50kgs which is ideal for her body type and height. This one is a truly inspiring celebrity weight transformation
2. Zareen Khan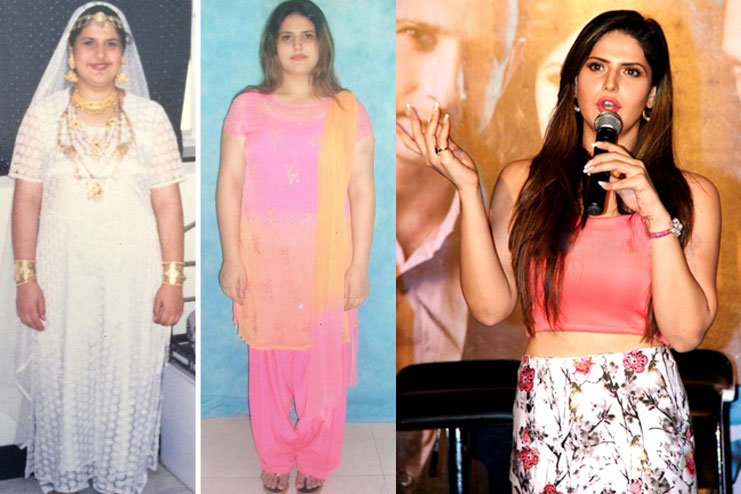 After looking at this bollywood actresses weight loss before and after images we are literally stunned to say the least. When this actress made her debut in the film Veer she was criticised for her weight and heavy frame but what a lot of them did not know was what she had achieved and where she started off from. When zarine Khan posted this image of her childhood and youth we were completely shocked to see the weight transformation. She has lost Almost half her body weight. From 100 kgs to around 55 kgs. This bollywood celebrity weight transformation is truly amazing.
3. Sonakshi Sinha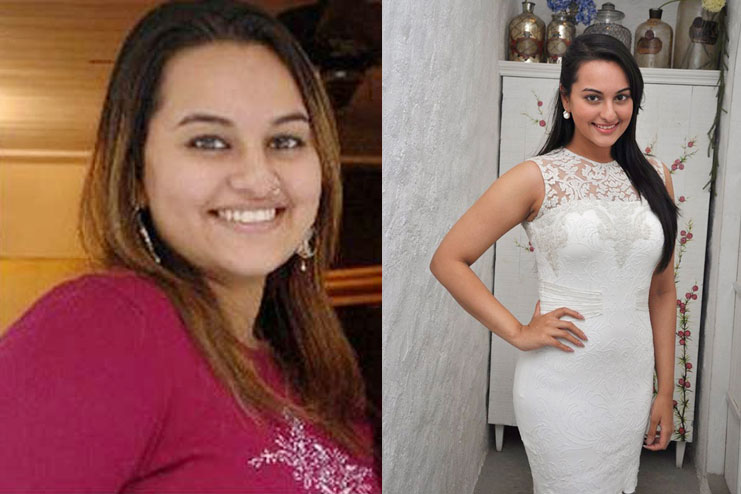 Sonakshi Sinha, the daughter of veteran actor Shatrughan Sinha never initially had plans to act. She was a Costume director in some films but fate has something else in store. She was spotted by Salman Khan and cast opposite him in Dabangg. She was 90 kgs during that time and for entering into the role of Rajjo she lost a hefty 30 kgs. This celebrity transformation is quiet inspiring too. She still continues to eat fruits and dry fruits as snacks over fried foods and chocolates. Her fitness journey is still continuing.
Aslo Resd: Interesting Diet/weight loss secrets of Bollywood celebrities
4. Arjun Kapoor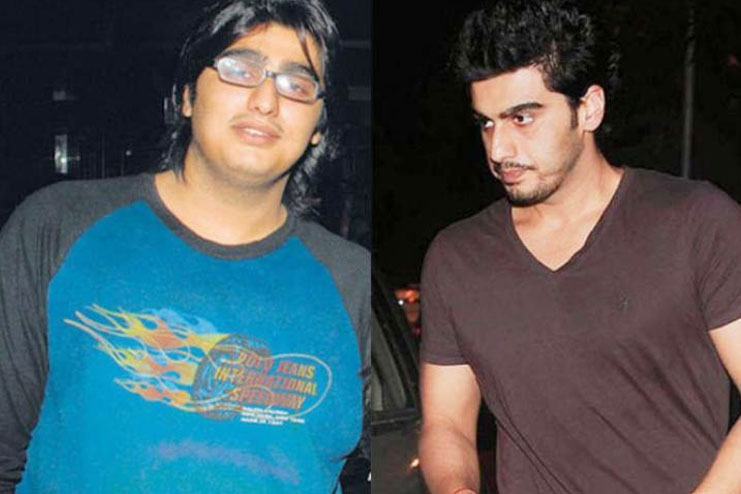 Another bollywood celebrity that went through a inspiring weight transformation is Arjun Kapoor. The son of famous bollywood producer Boney Kapoor. This actor weighed a whopping 40 kgs before he began his film career. He was nicknamed FUBU by his friends since he only wore the clothes from this plus sized brand all the time. He worked extremely hard for 4 years and lost more than 40 kgs. In his debut film he was seen flaunting his well toned abs in the song "Hua Chokra Jawan". Now that is some really transformational weight loss. Hats off to arjun Kapoor.
5. Alia Bhatt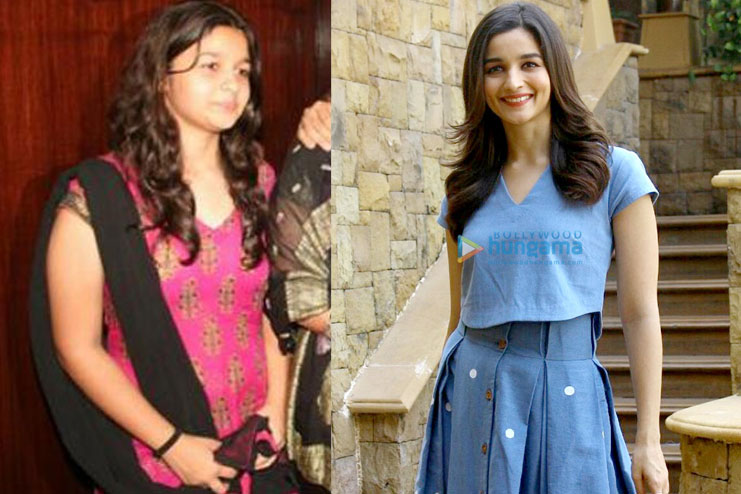 This Chubby little actress was seen recently in a video released by the production house of her old audition for the film Wake up Sid. Although she wasn't cast in the film she definitely was meant to act in future. The video shows this young teenager with some baby fat and chubby cheeks. All of which she lost well before her debut in Student of the year. Overall this cute actress lost 16kgs before her debut and now she looks every bit the diva she is. These celebrity weight transformations Will definitely inspire.
6. Jackky Bhagnani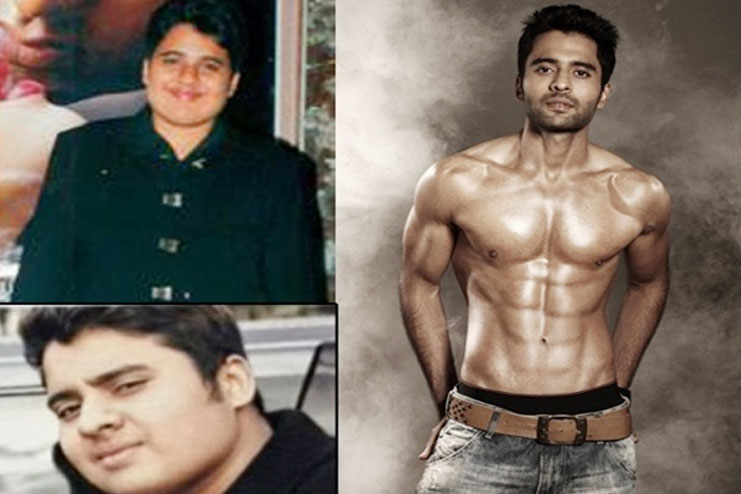 This actor may not have become very popular with his acting skills but definitely needs a standing ovation for the great weight transformation. This one of the most inspiring stories of weight loss among celebs. This actor had always been the chubby kid. After he decided to take on film career he lost a whopping half his body weight and now sports this toned body with defined abs. In a heart pouring interview he revealed how lufe was really tough for him where he wasn't even allowed to have salt for 8 weeks initially. But in the end it all worked out well for this boy and We are really stunned.
7. Parineeti Chopra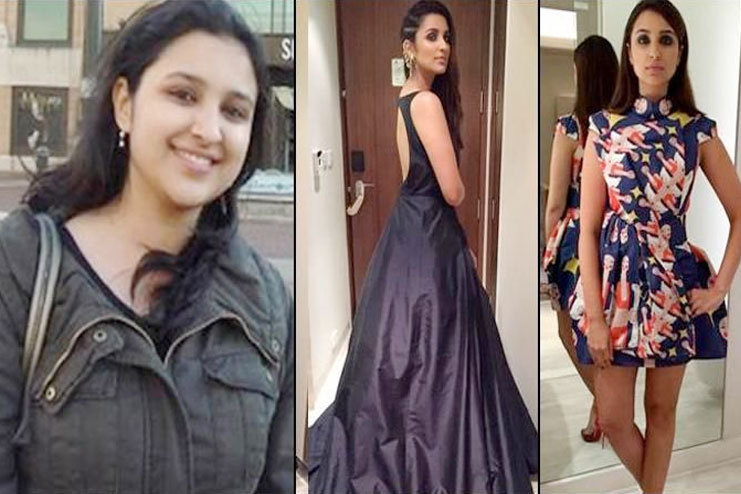 Actress Priyanka Chopra's cousin, Parineeti was a chubby looking actress when she made her debut in the Indian Film Industry. While she was never super unhealthy or fat she had a slight flab which always garnered her criticism and flak. After working in a few movies she got down to toning her body and finally emerged looking completely transformed. She practiced kalaripayattu and a austrian detox program rigorously. She look really beautiful in the fit avatar and she has been praised by so many for her new glam body.
Also Read: 5 Weight Loss Tips by Shilpa Shetty
8. Bhumi Pednekar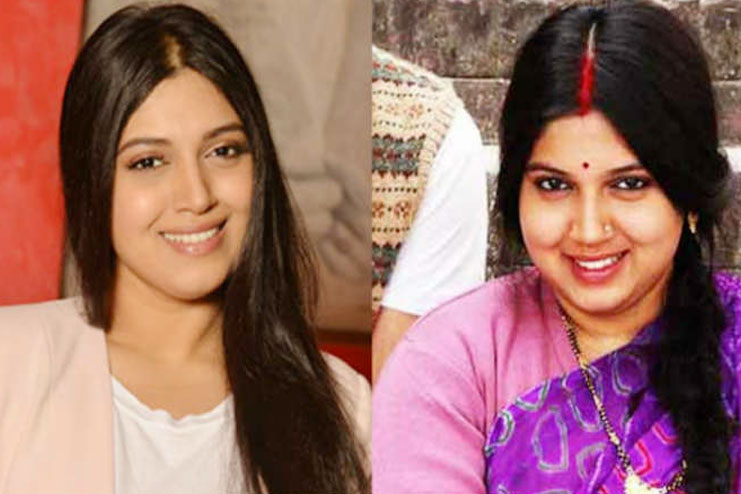 When she made her debut opposite Ayushman Khurana in DUm Laga Ke Haisha nobody would have guessed how sexy and hot she was under those pounds of weight and flab. She is not just a great actor but a completely determined human. She lost half of her weight even before the premier of the film and in the newest release Shubh Mangal Savadhan you cannot even guess it is the same person we saw earlier. She lost a staggering 30 kgs and the current weight of bollywood actresses is 57 kgs. We are highly impressed. This is definitely one of the most shocking celebrity weight transformation in the entire list. This bollywood actresses weight loss before and after images show the amount of dedication she put into her fitness.
9. Kareena Kapoor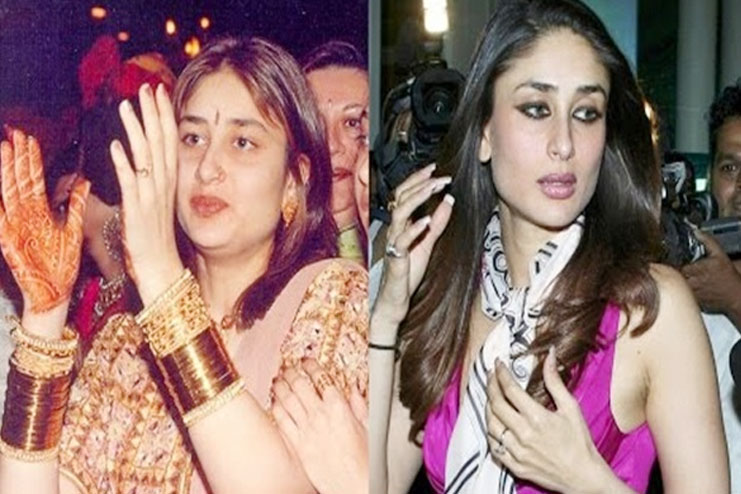 Kareena kapoor may have started her career long back with refugee but she always had a slight baby fat that she didn't lose prior joining the industry. The bollywood actress was chubby and in a lot of occasions was criticised for her huge hips and belly fat. In a comeback move post shedding all the extra fat she became an instant favorite of girls all over the country, with her size zero figure being a complete rage she was really applauded for her weight transformation. Post pregnancy also when she had put on a lot of weight, she worked out really hard and was able to lose all the pregnancy flab in a matter of only few months. She is an inspiration to every woman struggling with weight issues and we completely love her new healthy and fit avatar.
10. Aishwarya Rai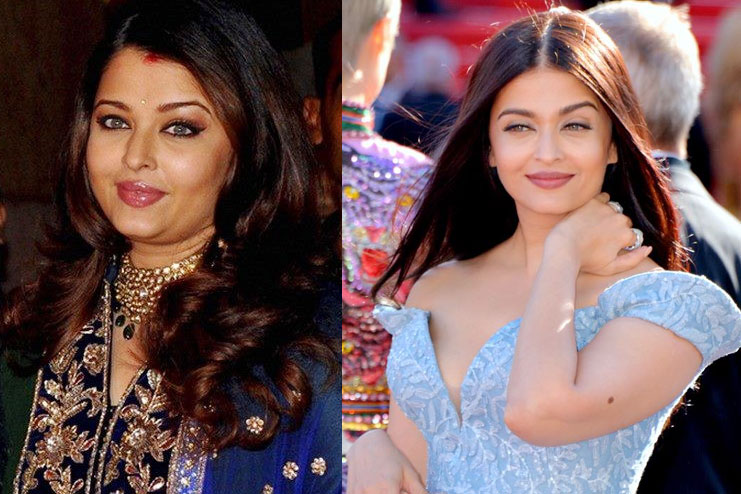 If you ever wondered how bollywood actress lose weight fast, then This beautiful bollywood actress was definitely one of the reasons you thought so. Although aishwarya has been always the slim and svelte she put on a lot of weight post her pregnancy with the first child. She was seen on multiple occasions with the pregnancy weight gain but only in a matter of few months this bollywood beauty lost all the weight and was back to her stunning body. Hers is a truly inspiring celebrity weight transformation story and we hope it makes you run faster on the treadmill now.
We hope that this list of the most shocking Celebrity weight transformations will inspire you to work out and lose that flab. While we do not advocate a super slim figure, you should stay healthy and be inside a normal and healthy BMI range. With the above example to prove that nothing is impossible we state finally that if they can, then we can too.
Good luck in your endeavours.