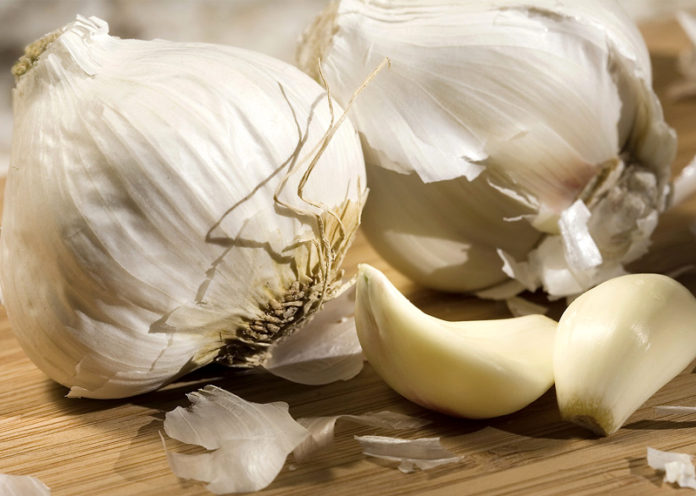 Garlic has a well-known natural health benefits around the world. It has been used to treat various ailments. It can be easily found in any country and basically consumed fresh or cooked. You can find garlic power or dried garlic flakes in the market, and you don't have to limit only to fresh garlic, it can also be stored easily in the cupboard.
It is been used as a flavour booster in pizza-toppings, curries, meat preparations, pastas, dips, etc. It can instantly liven up any dish and can treat some of the most common ailments. Now a days, garlic is seen as a common ingredient in every kitchen, but during ancient times they were highly valued for its numerous medicinal properties and are still followed by many cultures.
Garlic's have sulphur-containing compound called Allicin in it. Allicing can be found in a crushed, chewed and fresh garlic. It also has anti-fungal and anti-bacterial properties, some studies also suggest that it can prevent some forms of cancer too.
Garlic is a part of Onion family and the cloves located In the bulb is the powerhouse of flavours and medicinal properties. Garlic is enriched with Vitamin B1, B2, B3, B6, folate and Vitamin C, magnesium, phosphorous, zinc, iron, calcium, manganese, sodium and potassium. These high sulphur content in garlic helps in keeping A healthy digestive system by flushing out toxins. It's antibiotic properties can also prevent heart ailments and build immunity from the common cold by clearing blocked arteries. It also helps in rejuvenating and healing skin scars and provides glow. Here are some benefits of garlic you can try at home.
Top Health Benefits Of Garlic