Have you heard of the amazing skin icing treatment for glowing skin with reduced wrinkles and smooth skin? Well, we only came to know abut it recently and were pleasantly surprised how simple yet amazing results this treatment gives. It is an all natural treatment of placing ice over your skin, which gives you a glow that nobody can not overlook. Want to know more about this miracle remedy for glowing skin and how to do it at home? Well, you are at the right place, We have exactly all the information on skin icing you will ever need.
What is skin Icing?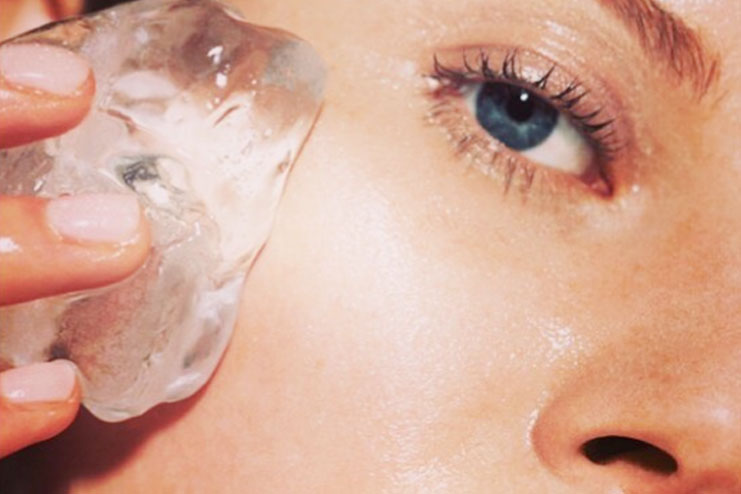 Although skin icing may seem like a new term, or some new and trending beauty cosmetic procedure, But this treatment has been used by Korean women for a long time now, this simple technique gives them a flawless skin and it is a daily ritual in the beauty regimen of Korean women. It is basically applying Ice over your face and neck To make your skin healthier. The cold ice gives so many benefits to your skin, Including reduced pores and wrinkles and also helps in making the skin glow. It is a simple technique that can take anywhere between 2 to 10 minutes and is safe for any type of skin of women.
How to Do Skin Icing?
This process is relatively very simple and involves not many tools and ingredients. There are basically 2 ways that women do skin icing of their face. For both the methods here is what you will need.
Ice Cubes Coldwater
Thin Handkerchief
Paper towel
Big Bowl. (Punch Bowl)
Always wash your face before skin icing. Either uses plain water or you can also use any face wash or mild herbal soap. If you have applied makeup, do not forget to clean it off first.
Method 1-
Take a clean handkerchief and spread it on the table.
Place a few ice cubes in it and wrap it up.
Place this ice pack over your face and massage it all over your face in circular motions.
Repeat this for a minimum 2 minutes and not more than 15 minutes. Use the paper towel to wipe off any dripping water that melts from the ice.
Wipe your face dry.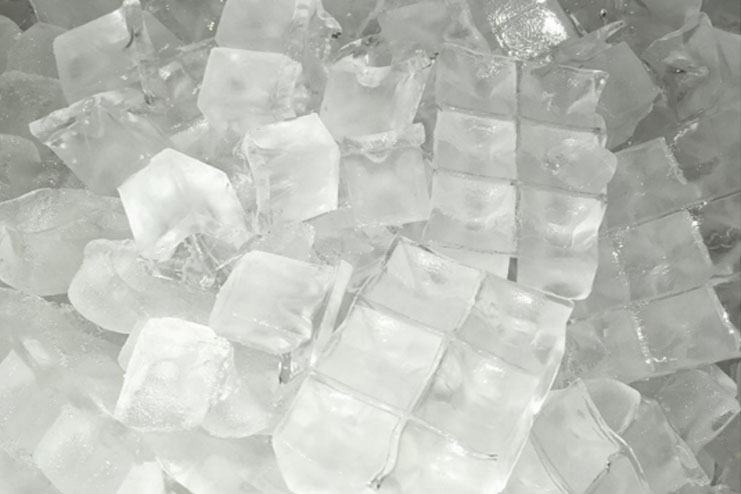 Method 2-
Take a big Punchbowl, Of size in which you can easily dip your face.
Add half water and half Ice to it. The water should be cold enough to pinch a little.
Hold your breath and dip your clean face in the water for 10 seconds.
Remove and breathe. Take such breathing breaks and continue for 10 to 15 mins and not more.
Wipe off the dripping water and clean your face dry after you are done.
Benefits Of Skin Icing.
Skin Icing has a myriad of benefits that one can get on using this super simple technique at least once a day. The simplicity of this technique makes it hard for us to believe the superb effects it can have on your skin, but after trying it out, we were literally amazed at how great this skin icing treatment actually is. Some of the benefits of skin icing are-
Those mild puffed up eyes can be really annoying esp. If you have an important meeting or some nice party to attend. But worry not, this skin icing technique can help you eye puffiness in almost few minutes. The cold ice temperature is known to reduces skin inflammation. It will be a great quick fix for those late night mornings.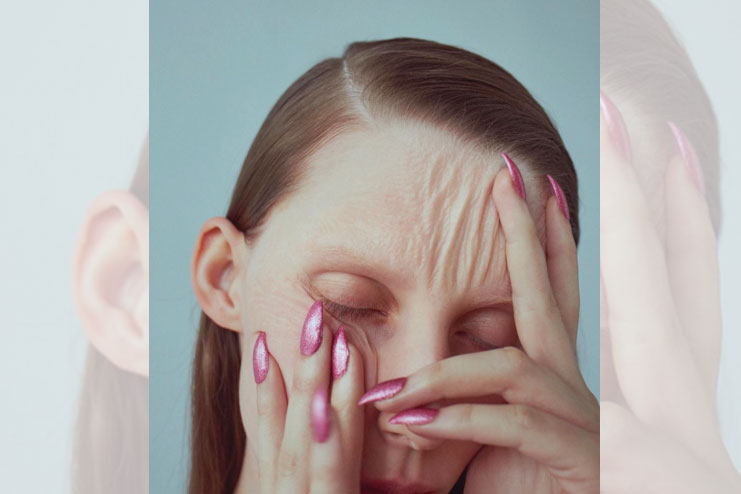 Prevent wrinkles-
Skin icing reduces the visibility of wrinkles over your face and slowly also reduces its occurrence. Wrinkles can be visibly seen reducing on your skin if you use this technique regularly. It basically tightens the skin and slowly makes it less saggy and wrinkle prone.
Treats and prevents Acne-
The cold ice also acts as a great skin toner. It is extremely effective in reducing any kind of microbial activity and bacteria getting inside of the pores to infect it. Hence it prevents breakouts and acne. Regular skin icing reduces acne and spots.
One of the best effects of skin icing is that it improves your skin's texture and makes it smoother and less oily. The cold ice makes the pores to shrink and hence reduce the oil production. The sebum from the clogged pores is reduced and it makes your skin smooth and soft over time.
This is an excellent hack for ladies who sweat a lot and are scared to apply makeup because of that. Skin icing right before applying makeup makes your pores to contract and shrink, they are not able to release sweat and hence you can put on your favorite base without worrying about it coming off.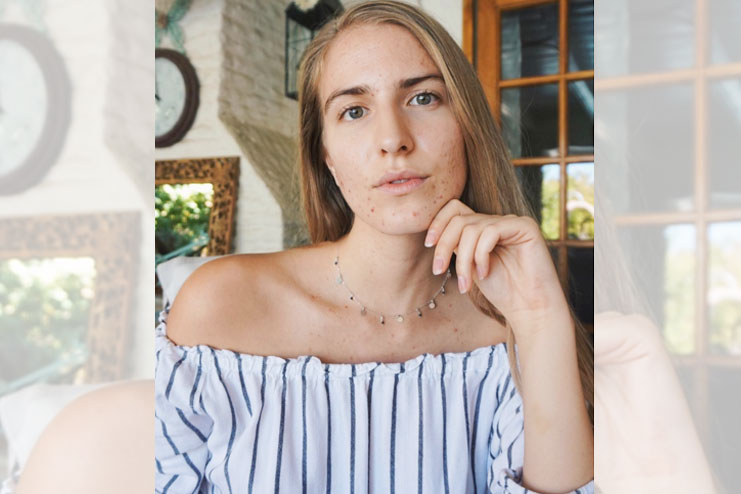 Removes scars-
Skin icing is known to help reduce scars. It soothes the inflamed acne spots and scars and helps the muscles to relax. It can eventually heal the pimples and remove the red spots that they leave behind. It is a great cure for acne prone skin and women with sensitive skin who cannot apply a lot of products.
Side effects of skin icing.
Skin Icing can be really painful to some ladies. The cold water or ice can feel like pins pricking on your face.
Using ice can numb your hands if you're directly using ice and not a cloth. It is temporary but and will go off in some time.
Ice cannot be applied to broken capillaries, as it can freeze them and darken them.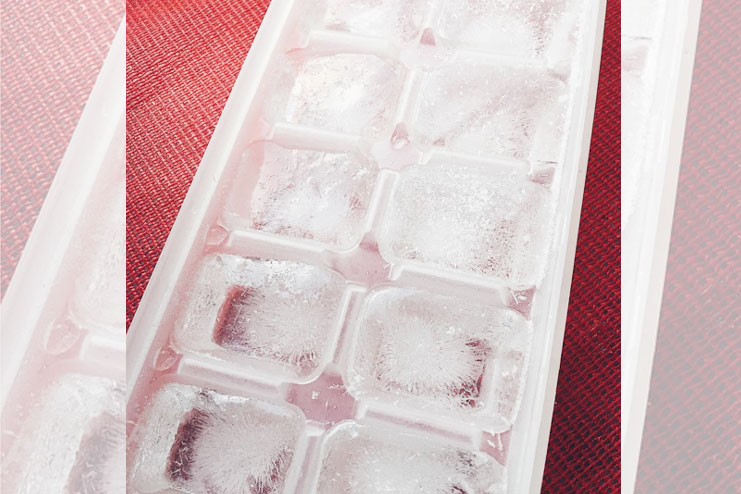 Do not apply ice on the skin for more than 15 minutes. It has the risk of damaging some vulnerable capillaries. Use skin icing before sleeping at night to avoid an occurrence of acne and pimples.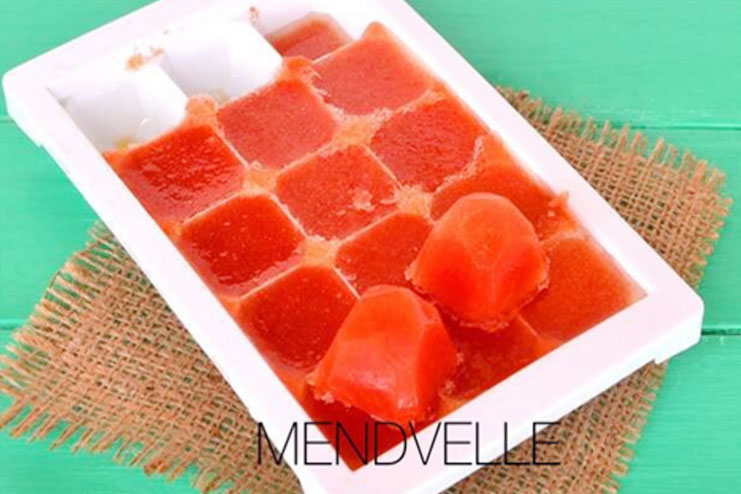 You can also make your own special ice cubes by adding a few drops of essential oil, lemon or other important ingredients in water and pouring it into an ice tray. Decide the ingredients for targetted skin issues. For example-
Use Lavender Oil for acne
Tomato pulp for sunburn and tan removal.
Lemon juice for reducing dark spots
Chamomile tea for Reducing inflammation.
Rose water to hydrate skin etc.
Try this amazing skin icing technique to achieve that flawless beautiful skin that doesn't seat and secrete excess oil. The most natural way to treat your skin to that natural glow. We hope you find this helpful.