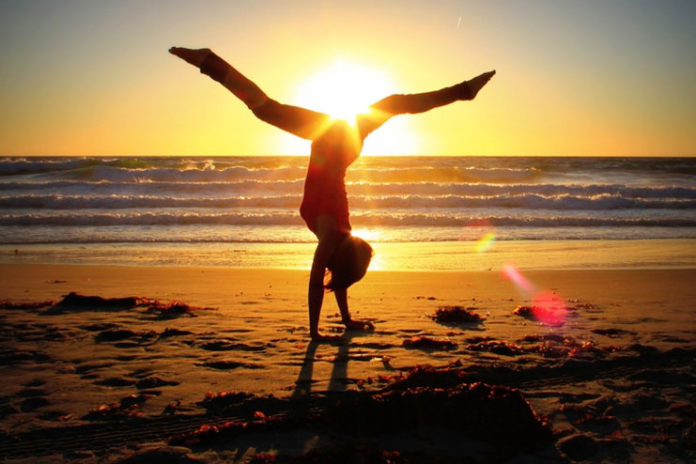 Yoga is an amazing as well as incredible workout, it has the solutions to almost all of the health-related problems. While many people in the world are just crazy about losing weight, there are some few people who have the issues with gaining weight. If all they do is binge eat and also sit like couch potatoes, they never seem to get fatter. Those who are eagerly waiting to lose weight can say "Oh! How lucky!" But, the fact is, people who are underweight have their very own set of dangers like those who are overweight. So here are some yoga for weight gain for females, that every underweight person must try, and also must know what happens to your body when you are underweight.
What happens when you are underweight?
If you are under the BMI of 18.5, you are basically considered to be underweight. While some people think that being underweight is genetical, others are under the mark because probably they don't get their required amount of nutrients. The nutrients are not reaching, where they must because of the lack of consumption or even improper absorption.
Your immune system basically takes a hit. You might also find it difficult to fight the infections or even illness. It can also be particularly hard for your body to heal after a surgery or even trauma if adequate amount of nutrients are not available to rebuild or even repair the tissues. You will also become more prone to flu and pneumonia.
Being extremely slender or thin can also affect your menstruation. It can become irregular, or sometimes even completely stop, which means that there is an erratic production of the hormones and less estrogen cannot support the healthy bone mass.
If your diet is not giving you enough calories, your renal, your cardiovascular, your gastrointestinal, endocrine, and central nervous systems can also bear the brunt of it. A boost of these nutrients can not only nourish the important systems in the body but it can also improve the quality of the skin and the hair.
When in underweight, you are tend to feel more lethargic as well as fatigued. You will be unable to take even just a simple stroll into the garden. You will also have lower stamina, and you can also notice your self-esteem suffering. Gaining weight in the right way can also make you look as well as feel more energetic.
How yoga helps you to gain weight?
Yoga addresses the problems like the poor metabolism, stress, lack of appetite, as well as digestive issues. While it can help to overcome these problems, it can also help to stabilize the weight and ensures a hit in the right weight goals. Yoga can help to enhance the circulation of the oxygen and the blood, and this can help to improve the nutrient absorptions. Yoga can also help to strengthen the muscles and allow to get a very strong as well as flexible body. It also improve the stamina.
It is also very essential to note, that the yoga mainly works towards the regulation of the metabolism. Therefore, you must not abandon these asanas if you are trying to lose weight. They work for both. Also, you must remember to support these exercises with a nutrient-dense diet.
Yoga For Weight Gain For Females