Women's skin will be affected due to various things on daily basis. Impurities and dead skin cells make the skin dull. One of the causes that affect women's skin and especially face is makeup. The relation between makeup and women is sweet. Makeup gives you smokey eyes, pink lips and how can we just avoid makeup. But at removal time, makeup becomes stubborn and makes you annoyed. You have to remove off the stubborn mascara, eye shades and concealer.
You can't leave your skin with makeup and it is important to remove off the makeup. Even if you wash and clean your face next day morning, it causes flakiness and dryness. So, you can't afford to damage your skin with leaving makeup overnight. The damage caused on the skin due to pollution and environmental conditions may also turn skin into dry or oily. So, the sensitive skin must be protected in advance, using some right products.
What are Cleansing Milk Products:
Cleansing milk is used as one of the products to clean by removing impurities on the skin, give your skin good moisture and maintain the balanced tone. As cleansing milk are creamy and rich of essential oils, allows the skin to rest in moisturized texture. You need not feel oily or dry using cleansing milk products. The right choice and use of a product keep your skin safe from any damage to a good extent. Cleansing milk products are one of the good choices to keep your skin safe.
Homemade Cleansing Balms: The complete natural cleansing balms will keep your skin hydrated. If you want to use any product for daily routine face care, then you can use the below two homemade cleansing balms.
Everyday Cleansing Balm 1: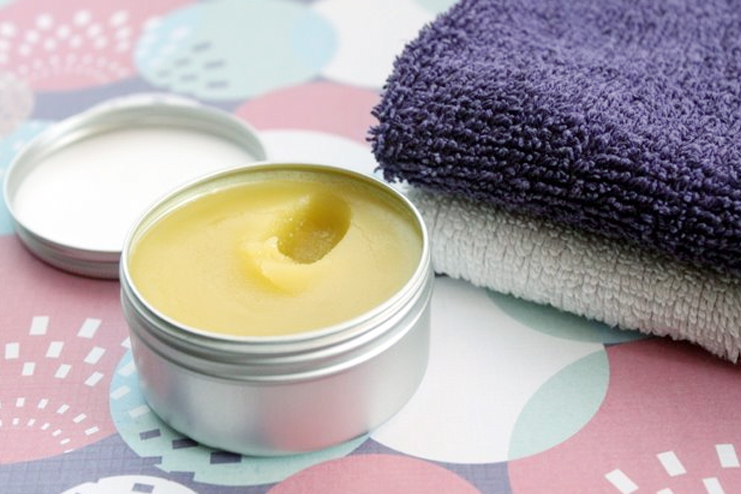 Ingredients:
¼ cup coconut oil
1 tablespoon finely grated cocoa butter
1 tablespoon lanolin(optional)
1 tablespoon grapeseed, sunflower or macadamia oil
8 drops sandalwood essential oil
3 drops eucalyptus essential oil
5 drops chamomile essential oil
1 drop clove essential oil
3 drops vitamin E
Steps:
In double boiler heat coconut oil and cocoa butter, in a saucepan of water.
The butter gets melted in few seconds.
Then, add then lanolin and grape seed oil.
Off the flame and let it cool for 5 minutes.
Then, add vitamin E and all essential oils. (sunflower or macadamia oil, sandalwood essential oil, eucalyptus essential oil, chamomile essential oil and clove essential oil)
Take the all the mix into sterile jar.
Allow it cool for an hour without the lid.
Do not worry, if the cleanser is hardened and it is the best way to use a cleansing balm.
How to Use:
Apply the made cleansing balm on your clean washed face.
Massage for few minutes, until the blam sinks into your skin.
Soak muslin cloth in warm water.
Then squeeze off the excess water from the cloth.
Hold the muslin cloth over the face for a moment and clean the cleanser off your face using the cloth.
You can apply a toner or moisturizer.
How Often: You can repeat this process for better results.
Everyday Cleansing Balm 2:
After using this balm you will find the change in your face with glow and soft bounce. The improved texture will make you fall in love with your own skin. The moisturizing factor of the balm is all possible with the used ingredients like butter and essential oils.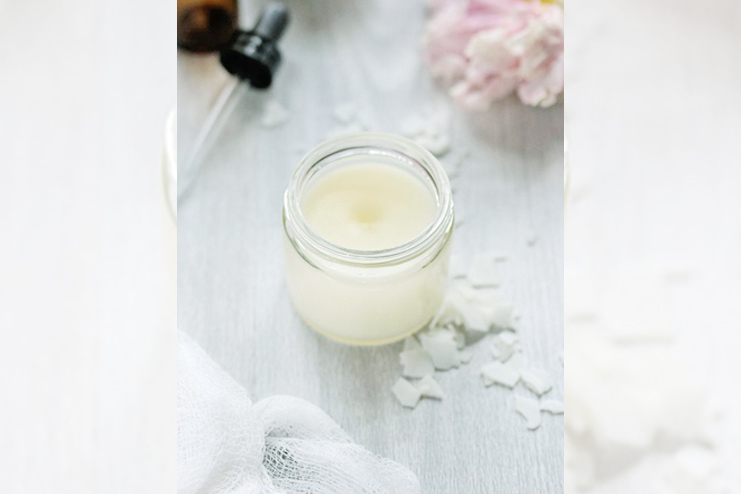 Ingredients:
Heat Proof Bowl
Cup of Shea butter
Cup of raw cocoa butter chips
Cup of raw coconut oil
2 Tablespoons of sweet almond oil
1/2 Teaspoon of Jojoba oil
5 Drops of pure vitamin E oil
Steps:
1. Place a heatproof bowl.
2. Add all the above ingredients into the bowl.
3. Then, follow the double boiling method and heat all the ingredients.
4. After few minutes all the oils and butter will melts and looks like fine liquid.
5. Fill in the liquid into a glass container post it cools down.
6. Store and leave it for 48 hours. So that, it turns solid and forms to be a cleansing balm.
How to Use:
Star with cleaned and dry face.
Scoop the balm from the container and apply on your face.
Keep massaging for your face for a few minutes.
(for instant glow you need to massage for a longer time)
Then, wash off your face with warm water.
How Often: You can use it on daily basis.
Makeup Remover Cleansing Balm:
This works at best to remove the makeup easily off your face. This makeup remover blam will not leave your face dry after cleaning the makeup instead keeps moisturized. The stuck makeup will erase away from your wash with this make remover cleansing balm.
Ingredients
1/4 cup jojoba oil
1 TB Beeswax pellets
Steps:
Add beeswax and jojoba oil. (You can use any other oil like, almond oil or grapeseed oil if you feel jojoba oil is too greasy)
Once they turn to melt properly and becomes liquid.
Pour the balm into a glass container for better preservation.
How to Use:
Hold a cotton ball.
Scoop out a coin amount of makeup remover cleansing balm.
Gently wipe off makeup using the cotton ball.
You can wash off your face after erasing the makeup.
Then, use your normal toner.
How Often: You can use this to remove your makeup off your face any time.
We have 9 Magical Cleansing Milk Products Of India:
All the above products are with reviews and price list. They work to keep your skin all the way better.
1. Himalaya Herbals Refreshing Cleansing Milk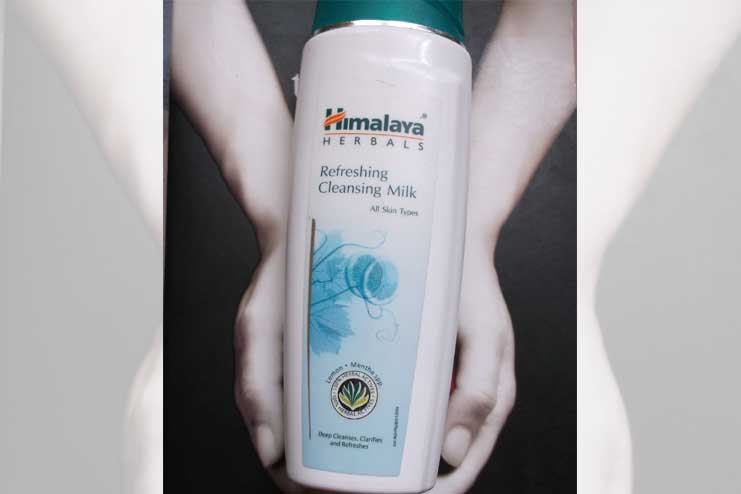 This product is a great mixture of lemon, mint and grape seeds. The blend of all these herbs detox impurities on your face and maintain the moisture balance. It also works well to remove the harden and stubborn makeup. Lemon in the product acts as an astringent and a natural cleanser. Mint allows your skin to be radiant and cool, grape seeds helps to rejunevate the skin. Himalaya herbals cleansing milk suits all the skin types.
2. Lotus Herbals Lemonpure Cleansing Milk

This product is a content of lemon peel, turmeric and vetiver. It removes all the makeup without any struggle. The quality of the product is excellent and the pores can be deeply cleansed. The lemon fragrance will make you feel pleasant using it. You can easily carry the product as it is a pump bottle.
3. Nivea Aqua Effect Refreshing Cleansing Milk

It is a package of three benefits cleansing, toning and moisturizing. This product contains Hydra IQ and vitamin E which keeps the skin fresh. It is has a flip-flop cap and is leakage proof. This amazing product will let you remove your makeup effortlessly and good at removing daily pollution and dirt from your face. It smells the original Nivea sweet essence. The texture of this product is light, soft and white in colour.
4. VLCC Skin Defense Sandal Cleansing Milk

VVLC cleansing milk product suits for normal-dry skin. The extracts of almond oil and sandalwood provide you with the nourished feeling. It feels light on the skin and not sticky at all. The fragrance of sandalwood is refreshing and lingers on your face. If you are looking for a cleanser of lightweight version, then you can choose this product and it keeps you satisfied with it's results. It is effective at detoxing the stubborn makeup. The price is very much affordable.
5. Garnier Daily Care Gentle Cleansing Milk

The packaging of the cleanser is cute and portable. The texture of this product is running, creamy and milky. The refreshing cucumber smell will lock you to use this cleanser. It works brilliantly at removing makeup and moisturizing skin. The price of Garnier cleansing milk is reasonable and you can happily choose it to use.
6. Clarins Cleansing Milk With Gentian

It is content of flowers and fruit extracts. This cleansing smells sweet and has a subtle e fragrance.
It leaves your skin clear and clean by removing all the traces and dirt. The result of using Clarin's cleansing milk is it makes the skin soft and smooth. The fragrance stays on for longer. It works great for oily and combination skin. The gentleness of the product is excellent and magical.
7. L'oreal Paris Skin Perfection Cleansing Milk

The formula of L'oreal Paris is suitable for all skin types. It is well known for an effective makeup removes. L'oreal Paris cleanser also delivers optimal hydration Leaves skin soft, smooth, soothed & comfortable Ideal for sensitive skin. The properties of lipoproteins protect the levels skin's moisture.
This cleanser is alcohol free and dermatologically tested.
8. Forest Essentials Delicate Cleanser Purifying Soya Milk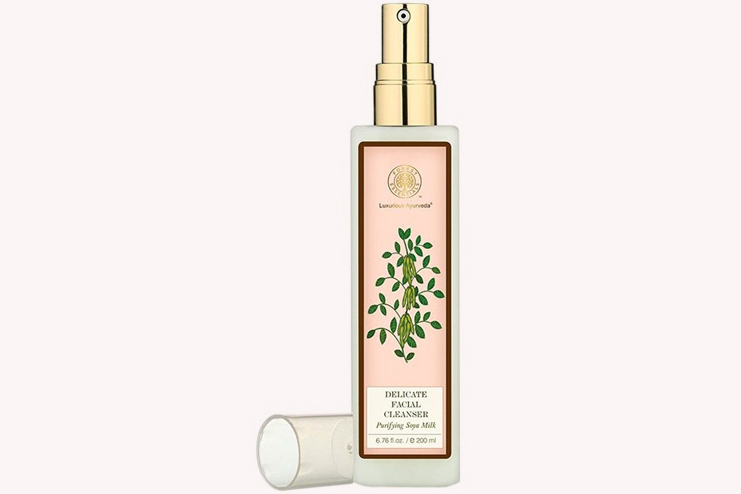 This milk cleanser wipes off the makeup on your face and makes your skin feel lighter. Exfoliates the dirt from pores and gives you a fresh feeling. Instantly gives a smooth and clean face. The smell of this cleanser is not too hard but soothing. It works very well on all skin types. After cleaning your face it won't cause you any skin breakage.
9. Fab India Vitamin E Cleansing Milk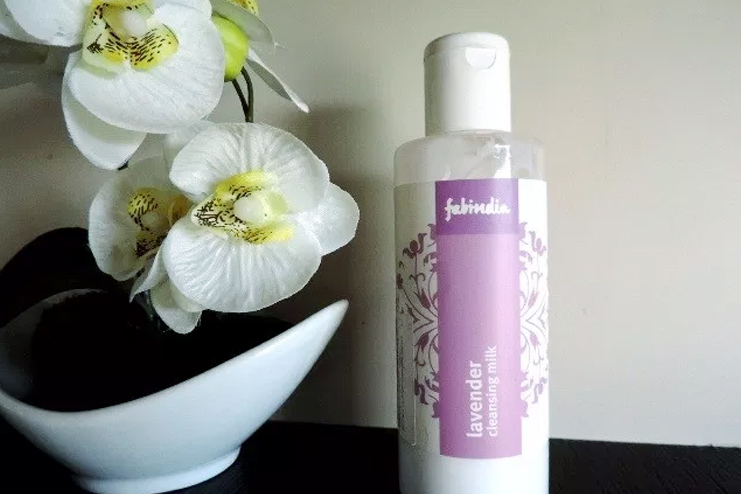 The natural ingredients like purified water, Sesame Oil, Emulsifying wax, glycerine, grapeseed extract, Gum Xantan, and Lavender Essential Oil helps to be this cleanser so effective.
This cleansing milk works wonderfully by removing makeup. It is neither runny or over thicky but a good texture. This product smells extremely nice to use. It is not suitable for oily skin ad it is an oil based cleanser. It deeply penetrates into your skin without making your skin feel greasy and it does give you that healthy glow.
You may choose any of the cleansing products for your face and enjoy your healthy skin. Never again struggle to remove makeup or daily pollution off your face. Be gentle and good at treating your skin in the right way. India got the above 8 magical cleansing milk products. You must try the homemade cleansing balms to give your skin a daily care.