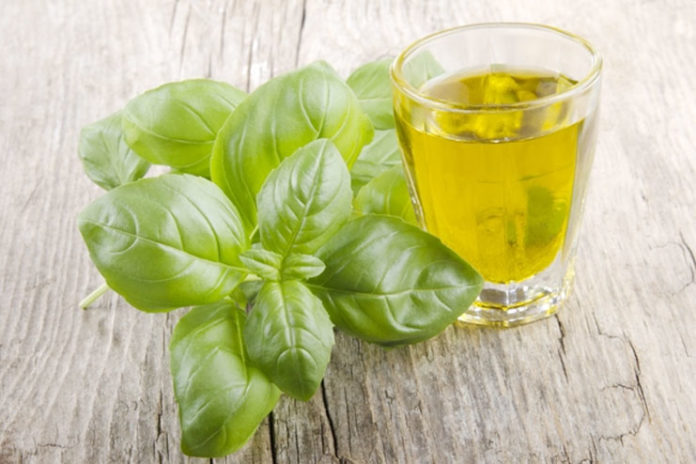 The leaves as well as seeds of a basil plant are the important medicinal part of this beautiful herb, it has regularly been used in the cuisines as well as recipes all over the world. Basil oil is a popular product in Europe, India, Central Asia and Southeast Asia. This oil is most extensively used for all the culinary purposes in Mediterranean region and still form the active ingredient of all the Italian recipes such as pesto. It is also used in making pasta and salads.
Basil has been widely used in ancient times in the places like India for various kind of medicinal purposes. This herb was used to treat any hair, body or skin related diseases. So here, are some amazing benefits of Basil (Tulsi) oil for beautiful skin and health.
Health Benefits Of Basil (Tulsi) Oil
a. Cosmetic Applications:
Basil oil is used by gently massaging on the skin. It can enhance the luster of your dull-looking skin as well as hair. As a result, it can extensively be used in many type of skin care supplements that can claim to improve the tone of the skin. Basil or Tulsi oil is can be commonly used to treat all the symptoms of acne and other type of skin infections.
b. Digestion:
Basil oil is can be used as a digestive tonic. Since, basil oil has many carminative properties, it can help to treat constipation, indigestion, stomach cramps as well as flatulence. It can provide an immediate relief from the gas in the stomach as well as intestines. It also have a colic quality and is therefore being used to alleviate the bowel pain.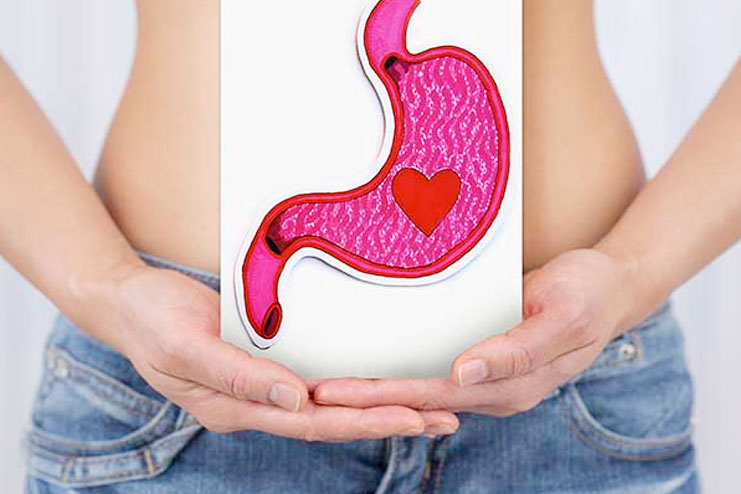 c. Illness:
Basil oil is an effective product in providing relief from the cold, influenza as well as associated fevers. It is because of its antispasmodic presence, it is being frequently used to treat all the symptoms of whooping cough.
d. Infections:
Basil oil is good for treating many varieties of infections such as wounds, cuts, skin infections, and bladder infections because of its antibacterial properties. It is also a good product for viral infections which can attack the body and enter through other wounds.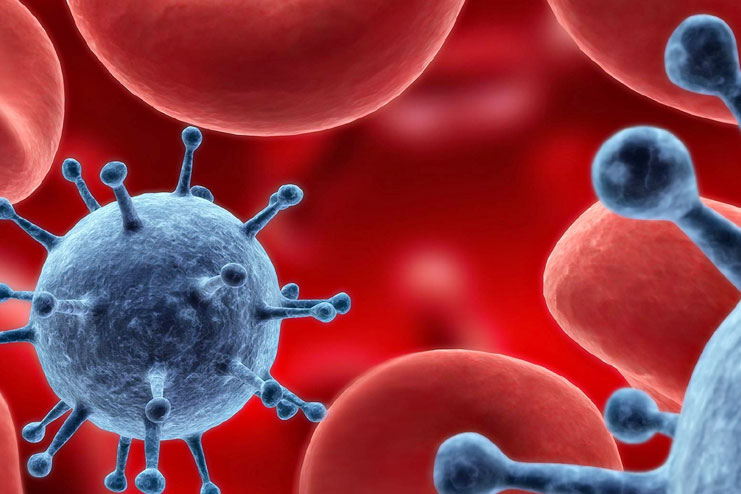 e. Stress Disorders:
Basil essential oil has an amazing refreshing effect when it can be smelled or even consumed, it can be used for treating the nervous tension, melancholy, mental fatigue, migraines as well as depression. It is because of the calming nature of the basil oil, it is widely been used in aromatherapy. With the regular use of this essential oil it can provide mental strength and clarity.
f. Blood Circulation:
It can help to improve the blood circulation and increase as well as optimize various metabolic functions of your body.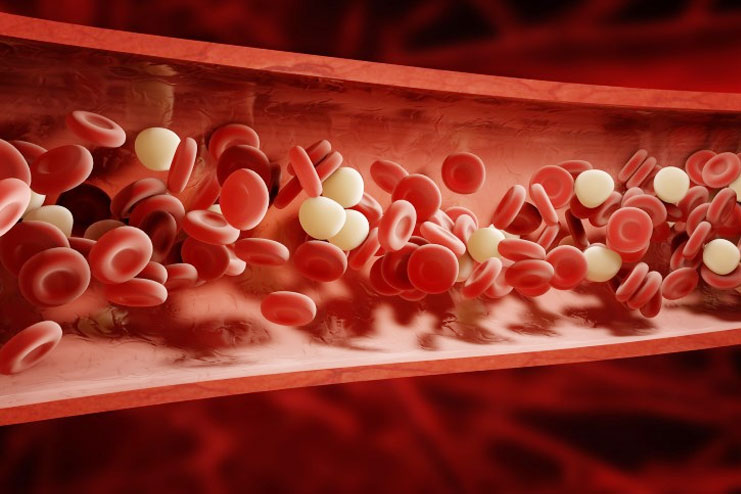 g. Pain Relief:
Basil oil are analgesic which can help to provide relief from pain. This is why it is often been used in the treatment of wounds, arthritis, injuries, bruises, burns, scars, surgical recovery, sports injuries, sprains, as well as headaches.
h. Itching:
Basil oil is also an amazing treatment for itching that can happen from bites or stings of honey bees, insects and sometimes even snakes.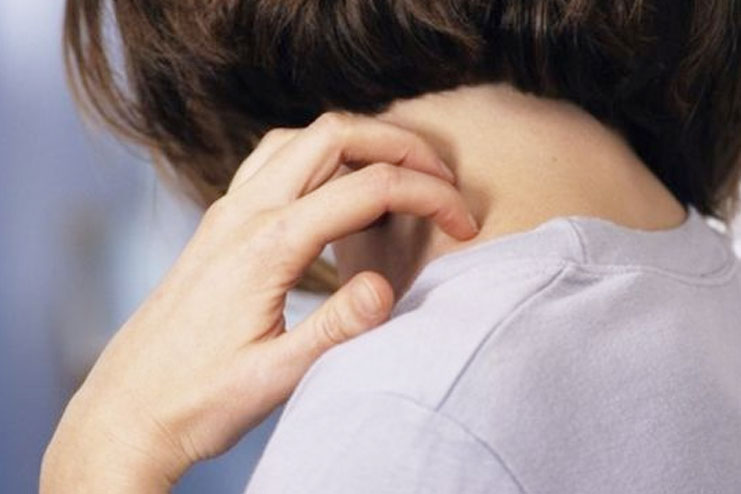 i. Prevent Premature Grey Hair
If you are having grey hair, that too in an early age, then you are experiencing the premature grey hair which is considered as an abnormal hair condition. Studies have also shown that there are many kind of causes to premature graying of hair, which can include vitamin B-12 deficiency, and problems with the thyroid gland or pituitary. Drinking water made with basil everyday can help to prevent premature graying of the hair.
Caution:
Basil oil or basil leaves if given in any other form must be avoided by a pregnant woman, breastfeeding or nursing women.
Basil (Tulsi) Oil For Beautiful Skin
1. Purifies Blood from Toxins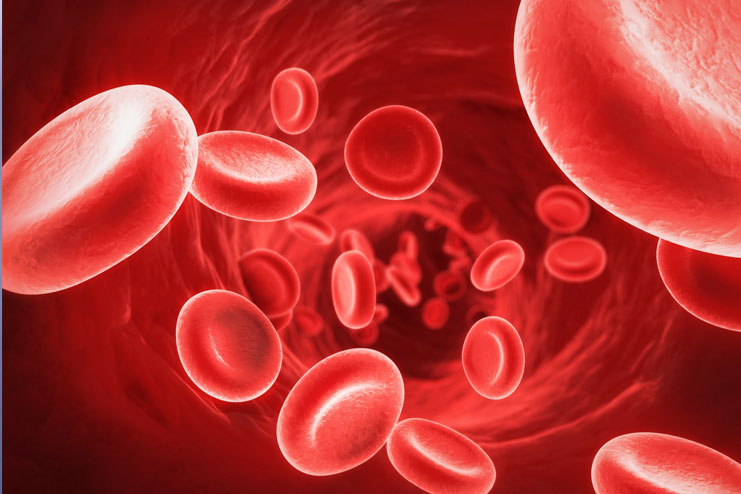 When Basil is consumed raw, it can help to purify the blood from the toxins and prevent outbreaks of pimples as well as acne.
2. Preventing Acne and Pimples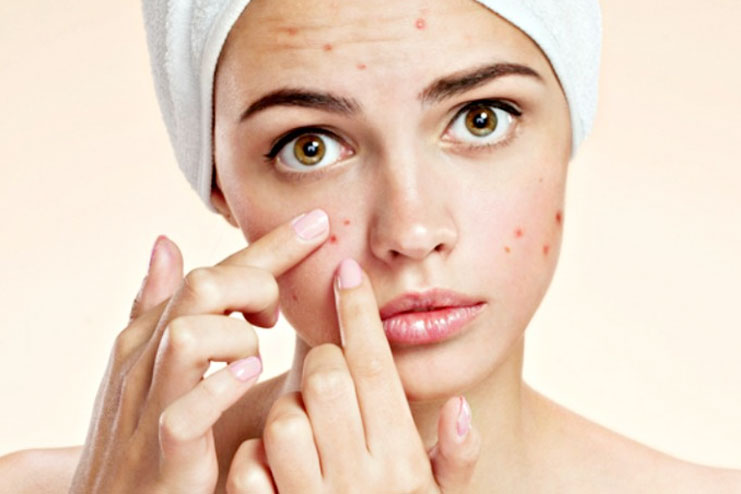 The effect of anti-bacterial and anti-inflammatory property of basil can help to control the outbreak of the acne as well as pimples. The natural oils on this herb can also work as a cleanser that can help to unclog the pores and remove excess oil, dirt as well as impurities from the skin, it is one of the basic reason for the formation of acne or pimples. The anti-inflammatory property of basil can soothe the inflammation, swelling as well as pain that is associated with the pimple. It can be used to treat insect bites and other skin conditions like psoriasis.
First ground some handful of basil and neem, leaves in the grinder. In it add just a dash of lemon juice. Later mix them and apply on the face, leaving on for about 30 minutes, before washing off with water. You can even add a teaspoon of honey to this pack if the skin is completely dry. Must apply this pack thrice every week for better results. You can use basil oil instead of leaves to process easily.
3. Lightening Skin Tone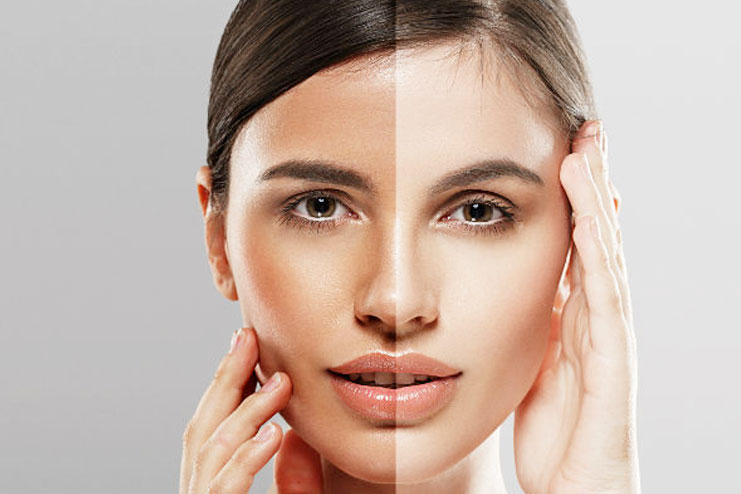 The natural oils as well as antioxidants that are present in the basil can make it an effective remedy for a naturally glowing skin. Urusolic acid can help to tone the skin, closing the open pores as well as cleaning of the excess oil, dirt and dead skin cells from the surface of the skin to give it a brighter, cleaner as well as fairer appearance. Another more important aspect of the basil in improving the skin complexion lies in the presence of natural detoxifying power that can help to give relief from the effects of ultraviolet rays, pollution, stress as well as infection causing microbes and viruses. It can help in moisturizing as well as nourishing the skin to give a flawless and smooth texture.
First crush a handful of basil leaves or can use basil oil and turn it into a thick paste, in it add a tablespoon of pure sandalwood powder as well as lemon juice to it, later mix them well, apply on the face, let the pack stay for one hour before washing it off with water. Repeat it for atleast three times in a week for more better results.
4. Tightening Skin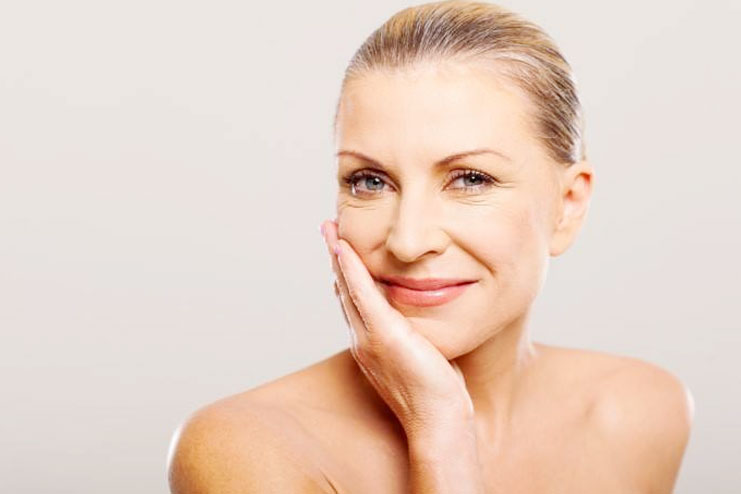 Being a very rich source of flavonoids as well as antioxidants, basil can act as an effective anti-aging agent which can help to tighten the skin, fight off free radical damage and oxidative stress and prevent the appearance of the wrinkles, fine lines as well as age spots on your skin. It can help the cell regeneration and increases the growth of skin cells to provide a very soft, supple and fresh appearance in it.
One of the best way to utilize basil is to prevent the premature aging is in the form of toner. First boil a handful of basil leaves in a bowl of water for five to six minutes, later strain the liquid, and let it cool, add few drops of lemon juice and store it in the bottle. Then apply this natural toner on your clear skin using a piece of cotton. Try to repeat it at least twice in a day for best results. Another way to use the anti-aging property of basil is by using it in a face pack with egg whites. Crush at least 10 to 15 basil leaves and mix it with an egg white, applying it on the face, then let it dry for about 30 minutes, wash off with the water.
5. Relief from Skin Infection, Itchiness and Ring Worm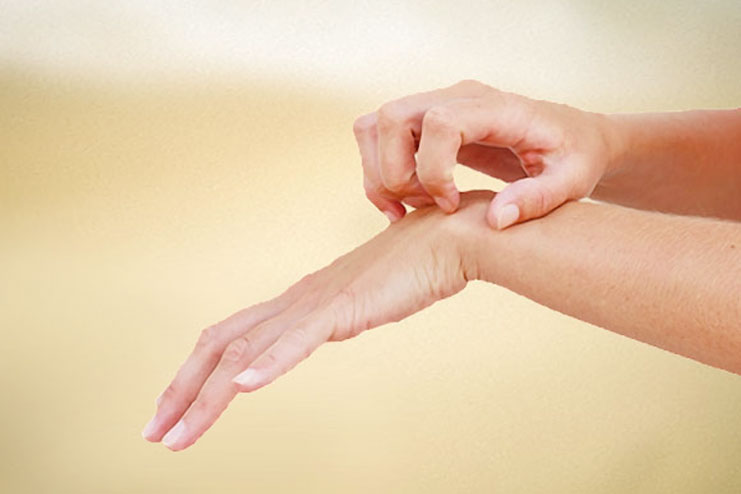 Basil leaves are loaded with anti-itch compounds known as camphene as well as thymol that can help to give relief from the skin irritations, itching and infections. The essential oils that are present in the basil leaves can have a powerful antibiotic, disinfectant, antibacterial and antifungal properties that can treat various types of skin diseases, ringworms and itchiness that is caused by sunburn, psoriasis, insect bites and allergies. The camphene in the basil can have a cooling effect on your skin that can soothe prickly heat.
6. Treatment for Eczema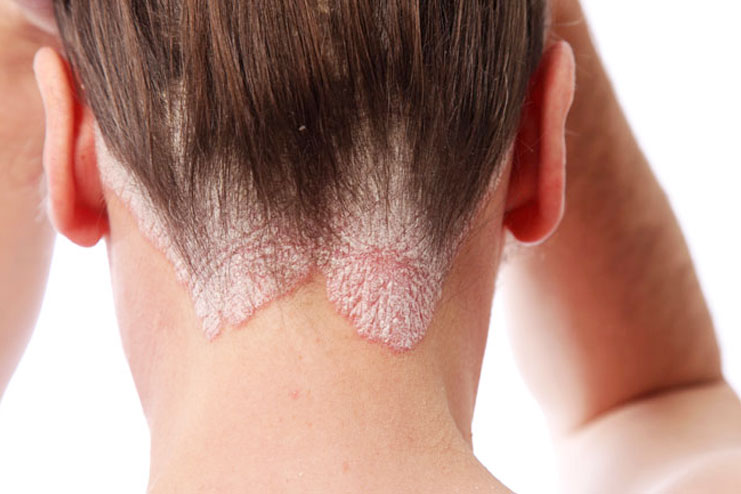 Eczema or in other words atopic dermatitis is basically a chronic skin condition which also involve inflammation that is accompanied by redness, itching, rashes, cracked as well as oozing skin. Commonly it appears on the face, hands, neck, elbows, chest as well as backs of knees. Urusolic acid that is present in basil act as an anti-sceptic which can help to soothe the itching, inflammation and redness that is caused by eczema. It also reduce the risk of skin cancer.
First take a handful of basil leaves and ground it into a thick paste, in it add tablespoon of fresh crushed turmeric, mixing them well later applying it on the affected areas, let the paste stay for about 30 minutes before washing it off with water. Try to repeat it regularly to get relief from the eczema.
7. Treats Burns & Wounds
You can treat your burns and wounds with basil. Just boil some basil leaves as well as coconut oil together for few minutes and then apply the oil on the burnt skin after it is completely cooled.
8. Prevent Blackheads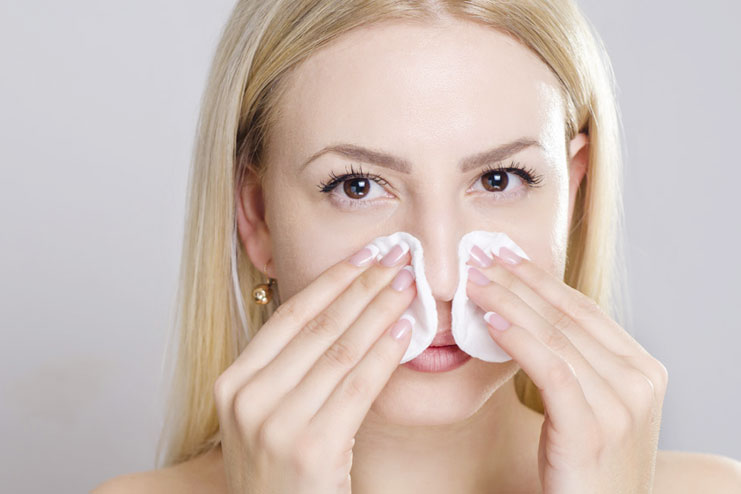 Blackheads are one of the most common skin condition which can affect anybody, especially it is mostly seen on the teenagers. Blackheads are mostly caused because of the clogged skin pores which have dirt and oil. After this oil get to be oxidized, it turns completely black. So, we call these small black dots as blackheads. Although we all do clean our face everyday carefully cleaning as well as exfoliating, the blackheads can appear on the nose, chin and cheeks.
To remove these blackheads from the skin, just wet the basil leaf and apply one basil leaf on each side of your nose. Try to leave it for about five minutes, later washing off with lukewarm water.