The day of Diwali elevates with lights and brings the festive environment. Every corner of India will be engaged with celebrations irrespective of any diversity. The exchange of gifts, sweets will be on till the end of the day. The home decor is one of the fun activity for a woman, every year.
We are decking up home with the routine decor and bored with the same look every year. This time, planning for a different theme and working on something unique from previous ideas. Really not interested in decking up the home with mere lights and showpieces like before. Adding some colour and creativity will make this Diwali a memorable one may be. Capturing the beautiful pictures of home and taking selfies with guests will make everyone's Diwali brighter. So, here we would like to give away the simple ideas and have a best Diwali experience. As life is all about experiencing things and collecting memories, you can go for these ideas.
Easy hacks and ideas for Diwali Decor:
1. Wonderful Entrance: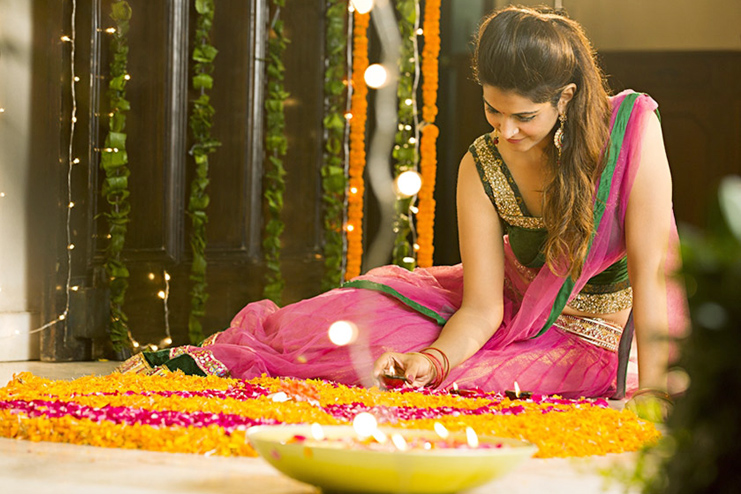 Decorating entrance for Diwali is of many ways. But to keep it different this time, make an entrance note wishing your guests for Diwali. A mere "Happy Diwali" note is boring again. So, try adding a line like "spread your smiles". As you know rangoli is a must at entrance on a festive day. Make a simply designed rangoli with colours and flowers. See that you spend less time on entrance decoration. Because you need to arrange and fix the inside decor as well.
2. Let the little light blow out: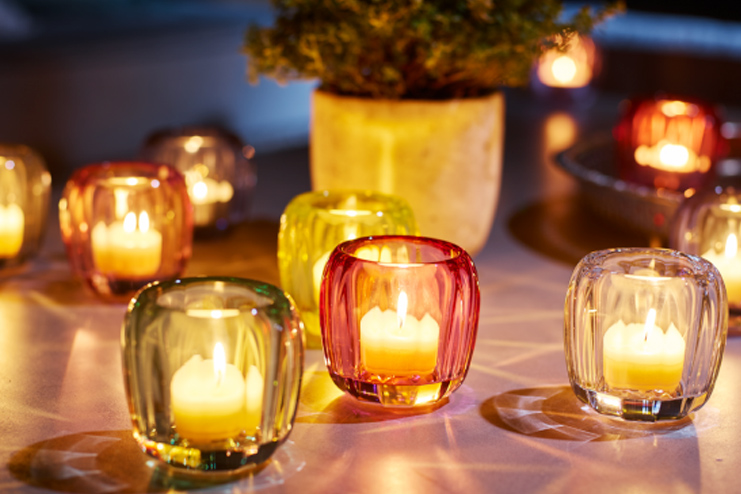 Lights are the most important and pretty things that make Diwali really look like Diwali. The idea of decorating diyas for Diwali is simple. You can just place small diya in transparent glass. This will also let you secure the flame and look beautiful. You can also paint diyas on carved designs with your favourite and nice colours. Instead of keeping them plain, colouring is an interesting idea.
3. A floral bowl: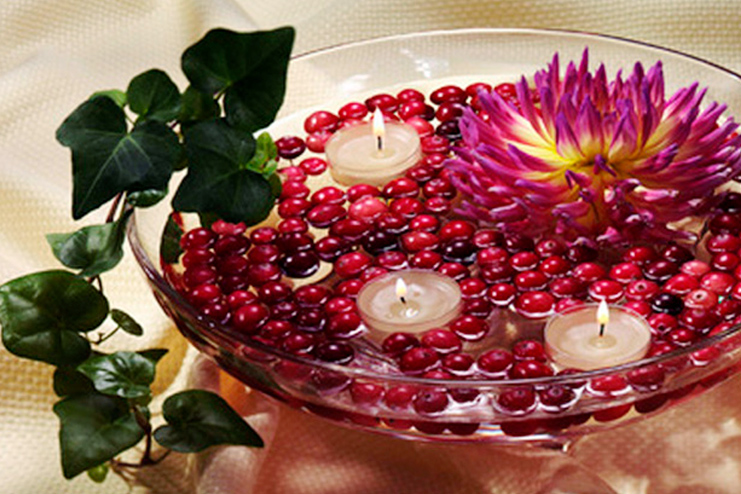 Floral bowl is a must for every Indian festival and special occasion. But change the theme and it is not just placing the petals and flowers ina bowl. Select a bigger bowl to make it really pretty. You can lighten it up with tiny candles and very few flowers or petals to look like a floral bowl. The beautiful floating of candles and bright flowers will be the special attraction you can give to your home.
4. Classy vases with fairy lights: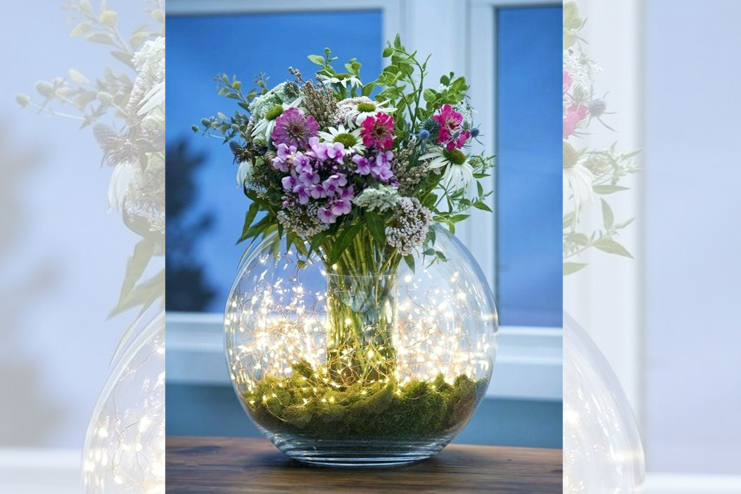 Vases can't be ignored for any decoration. But for festivals, we don't prefer vases much. So, you can try this idea of fairy lights in or on the classy vase. This a simple yet lovely idea of Diwali. The magic that fairy lights do is going to help you with the proper show of lights and these lights are good to represent the idea of Diwali very well. After opting this idea, you may not struggle much to bring the Diwali atmosphere at home. They simply make a self-show by lighting and blinking at home.
5. Tiny Houseplants: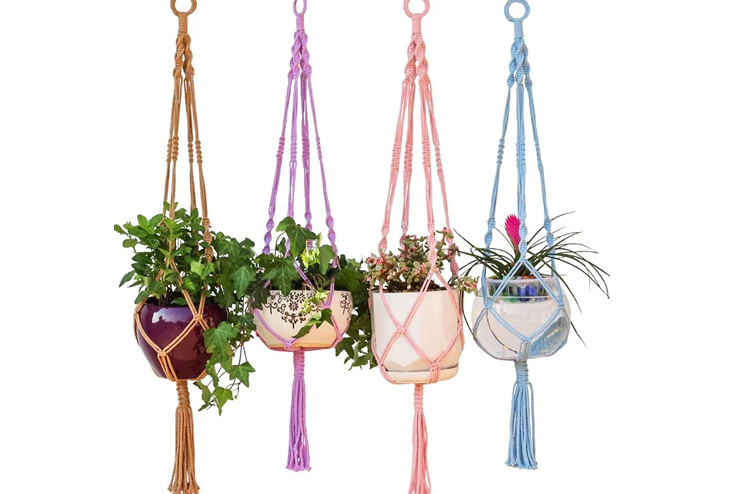 You can use the beauty of greenery here and there to make your home look like the theme of green. Hang up the tiny pots with single little plants in them. Otherwise, you can fix the plants pots on the side or corner just to make it part of your theme. The most positive look you can put anywhere is by plants and greenery. You can undoubtedly make it a pleasant look by fixing the tiny posts and it can't give you the routine or boring look anymore.
6. Simple paper and craft work:

If you want to go with some simple decor and if you have a bit touch of paper and craft work. Then, you can cut and make beautiful crafts with decent colour papers. There are various ways to use paper and craft work by making flowers and lanterns and diyas. The possibility of using the craft work for Diwali is less but puts up a nice look. You can opt this idea of craft works with your interest and time you have.
7. Wall Hangings: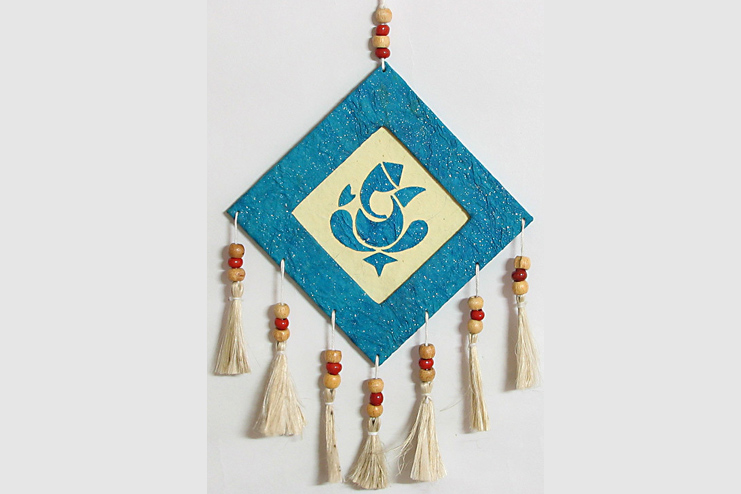 Wall hanging make a huge difference. They can actually work as the best decor idea. Opting this idea you need not put your hard efforts to decorate your home. Simply can stick a beautiful wall hanging with few bells and embellishments. If you are interested in something handmade at home, then you can make easy wall hangings of your own.
8. Curtains can be part of decor: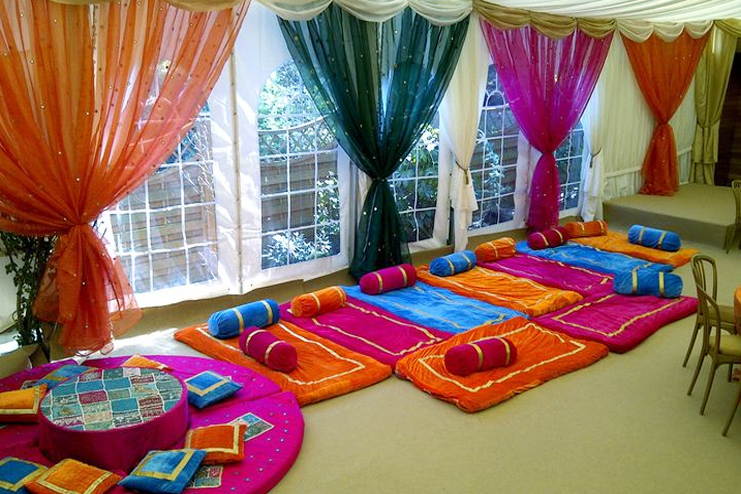 You can use the curtains as part of your decor for Diwali. Fix the huge coloured curtains and then tie them or you can also use a single knot to make them look nice. It is better to select the curtains which are little embellished and vibrant coloured. If you are going with a theme, then the curtains can match your theme. Once you make use of curtains and you will wonder at the look curtains bring to your home.
Precautions on Diwali Day:
See that quality of crackers is good and safe to play.
Keep instructing children while bursting crackers.
Keep first aid box handy.
Handling clothes and keeping them safe from flames is the most important precaution.
Keep your pets safe as they are part of your family.
Do not forget to dispose the crackers.
Harmless celebrations is much enjoyable. So, go for fireworks which do not cause much noise and smoke.
For sure these ideas will work best for anyone, even at the last minute. All these ideas will mesmerize as brilliant as described here. Make this Diwali a colourful one by opting any of the ideas as per your interest. You can also have fun doing all the ideas and it will be a playful Diwali. Last but not least, wear a smile before doing anything on the day which can brighten up your home a double.
Wish You A Happy & Safe Diwali!!
Also Read: Mehdi Designs for Diwali Festival