I guess Diwali shopping is already started and coming to an end. Diwali is the most bright festivals and brings wide smiles on Indian faces. People every year wait for Diwali to come. It is all taken over by visiting and inviting relatives and friends. Woman are the once who love Diwali the most. It is the festival which follows soon after Navaratri and gives a woman a chance to deck up themselves again. Outfits, hairstyles and makeup, the whole makeover will be decided in advance for Diwali by every woman. Woman show their fond to makeover in many ways and the most loving way is having mehndi designs on hands for Diwali.
Mehndi always played a good role in weddings, festivals for women by being the most preferred body art. Beauty world started throw light on mehndi designs by creating plenty of ideas and types of designs. Mehndi designs are unlimited when you have a simple creativity and endless love to print them on your hands. A lovely design coming on the hand changing into a beautiful colour is magical. If you want some new and unique mehndi designs for this Diwali, then you can go through these ideas and apply the liked one.
1. Indian Mehndi Designs: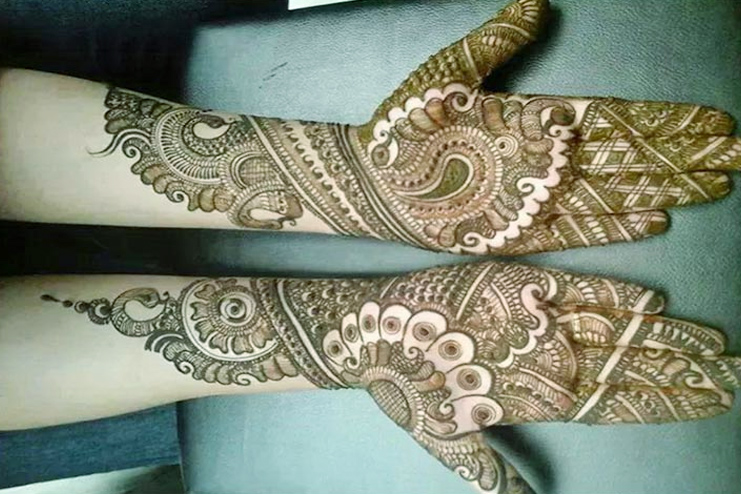 Indian mehndi designs can fill your hands with beautiful natural elements like complete floral and peacock designs. The first and common design were Indian in mehndi designs. These common designs never failed woman to glam up their beauty. Indian mehndi designs cover your hands without any space and still look extremely beautiful. It is enough to give a touch of creativity to give Indian mehndi designs many variations. Some of the patterns of Indian mehndi designs are checks, flowers, leaf designs and peacock designs. You can go with Indian mehndi designs wearing a complete traditional outfit.
2. Arabic Mehndi Designs: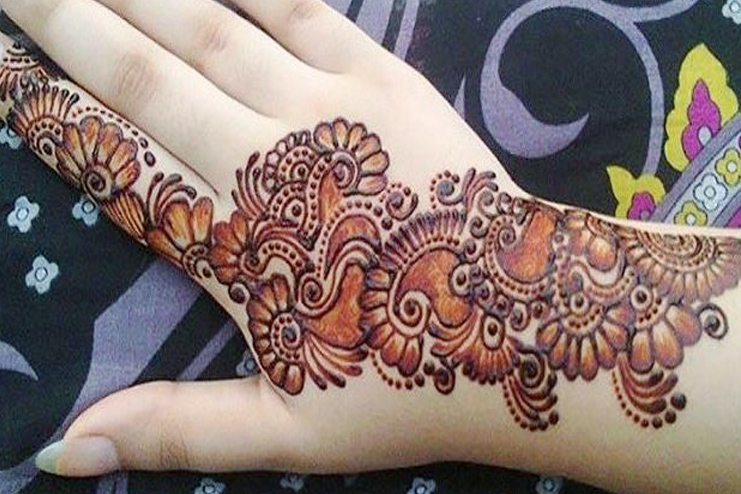 The dark outlines of Arabic designs make the hands look prettier. The few patterns of Arabic mehndi designs can be taken over many varieties. You can take this idea of Arabic mehndi design if your Diwali attire is semi-traditional. The floral patterns with heavy fillings in Arabic mehndi are made the whole design attractive. Arabic design can be simple on one side or filled all over the hand.
3. Mughlai Mehndi Designs: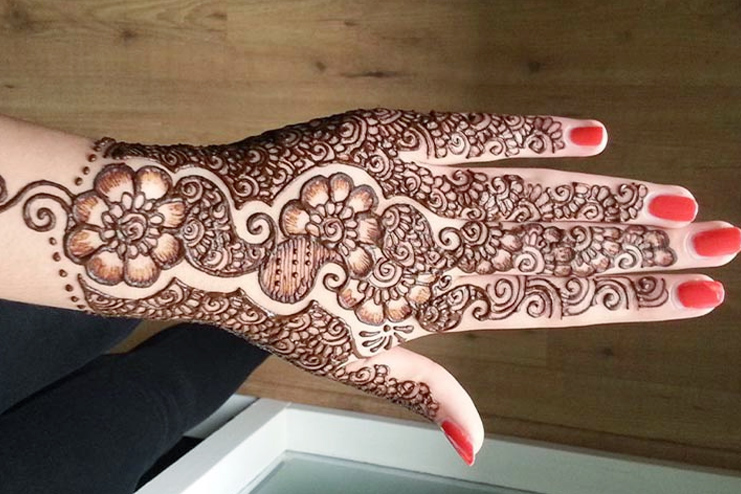 Mughlai mehndi design covers the whole hand beautifully. The shades of Mughlai designs gloves up your hands. The heavy work of this design is suitable for a simple outfit or heavy outfit. Mehndi will be the most elegant accessory of the day if you go with the design. This no space full design look flawless once the colour is turned out to dark.
4. Embellished mehndi designs: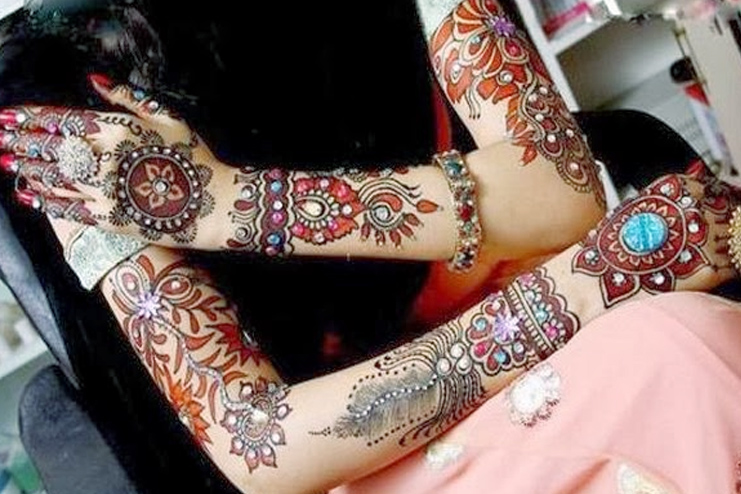 This is the most simple art of mehndi and looks attractive. Again here you can work with your creativity. Once you are done the mehndi design you can have a few embellishments of same or different colour attached on your hand of designed mehndi. You can also simple collect some stickers of your favourite colour and stick them neatly on your designed hand. To keep it simple, you should use very few and it looks unique.
5. Maraccon Mehndi Designs: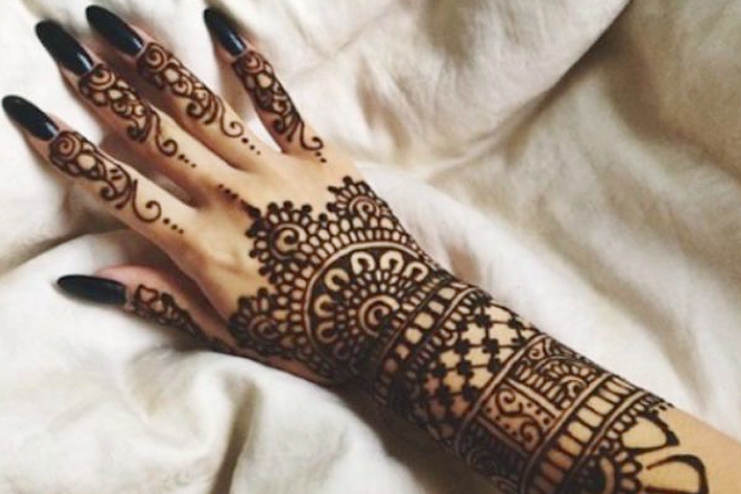 Maraccon mehndi designs are the contemporary stylish designs of mehndi. These designs are the trading version of mehndi designs. It is much of various shapes designed with some curves. They look classy on hands and can be preferred for festivals. Maraccon designs can be designed with simple and easy ideas. If you are going for a stylish look this Diwali then you can try putting maraccon designs on your hands.
Wave your stylish and decorated hands wishing everyone for Diwali. You can just parade around wearing these gorgeous designs. You make modification using these ideas of mehndi. Bring out some different designs of your own. The art of mehndi is endless and the easiest art you can go with and Diwali is the right time put on simple art of our traditions.
Wish you a happy and safe Diwali.