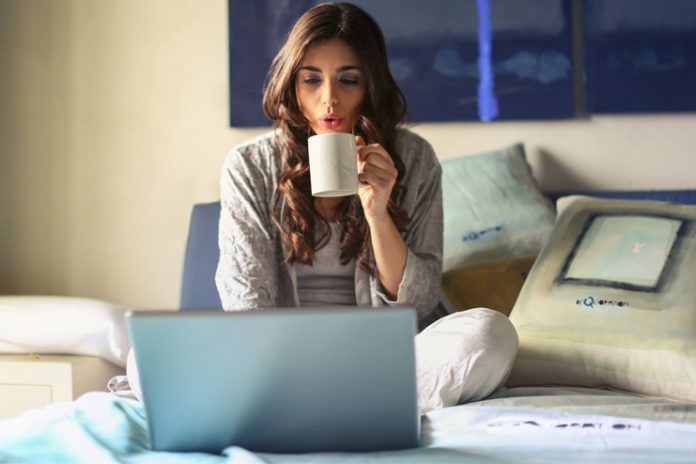 We must learn to respect our failure than success. Every success story takes birth from a failure. Failure teaches us lessons for life. One of the most important lessons that everyone must learn and practice in life test is time management. But many of us fail the test of time management. This creates problems and makes simple things complicated. Do you agree with me?
When you are facing time management issues, you are the only one who can solve it. Then, who else knows your inner capacity and comfort until you try on your own. You need not go head over heels to manage your time. All you need is practicing for betterment.
Get on to the wheels to manage your time and take your life into your control. Here are some points that will help you to do it all. These are just guidelines and rest is out of your passion and interest.
How to Manage Time Successfully?
1. Utilize Every Minute

Are you valuing every minute of yours? Once you know the value of time, time management will be easy for you. You don't need any guide or reminder to kick start your everyday tasks.
A woman can manage all the household chores and also get ready to step out on time. All this is possible when you have time management skills.
Many of us forget to utilize the time and then blame the running clock. You must keep an eye on the clock and keep calculating your time consumption. You also need not be a walking clock. But don't be a rock.
2. Have a vision

Do not start things without a vision. Until you have a vision, managing time will fail at your every attempt. No vision, then you are all blind though you have all the facilities and path to go.
As everyone have their own perspective, you must also think from your perspective. Start observing and analyzing things. Your observations and analysis will reduce time consumption. But don't over analyze which is again a time waste.
3. Have Practical Goals

Some of them set the goal beyond their capability. This is good to an extent but you must also let your goals be practical. The unachievable goals pull you down.
For example, if you can walk 1 kilometer in 10 minutes, then you can have a goal of walking the same distance in 7 minutes. But having a goal of walking in 5 minutes is something impossible. Isn't it? So, have the goals that are practical and closer to your capacity. You will read more about it further. Keep following the article.
4. Make a Plan

Life is full of uncertainty and plans may also go wrong. Then you must also plan for the uncertain results. Have multiple solutions for one task. You must expect the unexpected and then make a plan to reach the goal.
Being an independent and strong women, you must be ready to activate your plans. This will help you keeps your heads up even managing your time like a pro.
Design your own path to go on smoothly. Let the obstacles come but don't stop on the way. Utilize your time with the made plan. Let the plan be active and let it be your guide.
5. Set Time Slots

This idea is useful for to accomplish your household tasks or target at work place. You need to have the time slots to finish your job within the time. Your task time must not over take your set time.
The time slots can change your lifetime like a wonder. Every woman must go with the time slots.
This also doesn't burden you at last minute. When you are trying to complete all the work without any slot or time, you would not know where and how you are consuming your time.
6. Self Challenges

Are competing with your peers and neighbors? Great! But I would suggest you to compete with yourself. When you have yourself to show the betterment, why do you even take other performance into consideration. You must always play your own game to give your best. While you focus on others game, you may lose the whole game. So, look for your own betterment and you will manage your time better.
Keep giving self challenges which saves your time and makes you a successful manager of your time. Many successful women gave themselves challenges. The time management skills let you do it totally.
7. Do Smart Work

Every profession and everyday life needs your smart work. Smart work can be ethical and all right. Stay on your policies and principles while doing smart work.
If a working woman is setting everything ready the day before to start her next day, it can be called as smart work. She is making it easy managing her time smartly. She is not going to mess or panic managing her time at last moment.
8. Do not relax too much

Ask yourself to hurry up! Yes! You must chase yourself. Sometimes, when you are continuously working on a particular task, you tend to relax in between. You are not asked to strain with no breaks. But don't let your breaks extend. Long breaks also make you lose interest on the on-going work.
Relaxing too much is dangerous when it comes to time management. When you take long breaks, you have to pressurize yourself again to manage everything in little time. Take smart breaks which are short and let you come back to the task. This helps you stick on your task until you finish it successfully.
9. Prioritize

Rearrange your priorities if you are doing it wrong. Have a check for yourself and know what is more important. Every situation demands different priorities. It is all your control to prioritize and play the clever game of time management.
Let your importance go for something that makes time management easy for you. Also remember that you are accountable for your own actions. You must be answerable to yourself when you are prioritizing your things.
10. Set the Alarm in Your Mind

You may set 5-6 alarms to wake up early in the morning. But you will shut down the alarm device. Until you make your mind, any alarm cannot alert you. When you make your mind, you don't need any reminder as said before. Your mind kicks you out of the bed. So, you better make your mind to it run with your goals.
Let your mind run for to manage the time not just the clock.
11. Take Up the Challenges on Spot

You must be adaptable and spontaneous at taking up the challenges. Time never waits for us to take up the challenges. We also tend to eat the time thinking about difficulty of the task. Instead, you can take up the challenge and work on it till you reach it. You know better which challenge is beneficial and crucial to accept. Be smart at taking the challenges as well which makes you a wise person in managing the time.
12. Make Decisions

Decision making plays the most crucial part of your time management. Take wiser and faster decisions within the time you have. Your decisions must be progressive and productive.
Sometimes, you tend to take wrong decisions where you have to perform the tasks double time. Your loss of time can be just because of your wrong decisions.
13. Practice with Small Tasks

Sudden strokes are a bad idea for you. Be it anything, do not go for bigger tasks at once. You must prepare your mind by start smaller tasks. The baby steps will make it easy to manage your time and improve the time management skills.
If you are aiming for smaller tasks, your slow improvement will let you habituate to work harder. Getting strained with bigger tasks and leaving it half the way is never a good idea to manage your time.
14. Start Your Day with Positive Thoughts

Don't you think positive thoughts play a role in managing your time? I strongly feel that positive thoughts make you go in clear way. When you have no barriers in your way, you will be able to manage your time well.
Every woman, be it working or home maker, must start their day with positive thoughts. This keeps your energetic and lively. No time waste with negative thoughts.
15. Be advanced – Be prepared

You must be advanced and prepared before executing the actual work. If you are about to attend a client meeting, you must be ready with your documents, ideas and everything that you for meeting. All this back end work must go a few hours before or a day before.
This let you manage the tasks properly without messing. If you want something to happen successfully, be a little advanced and more prepared to face it. Being advanced is the best way to manage time and you can practice and find the difference.
Until you learn to manage your time, you are not going to deal with the tough. The simple tasks and moments of life can turn complicated when we fail to manage the time.
Hope this will be your guide to learn time management. Rest in still in your hands!
Related Articles: