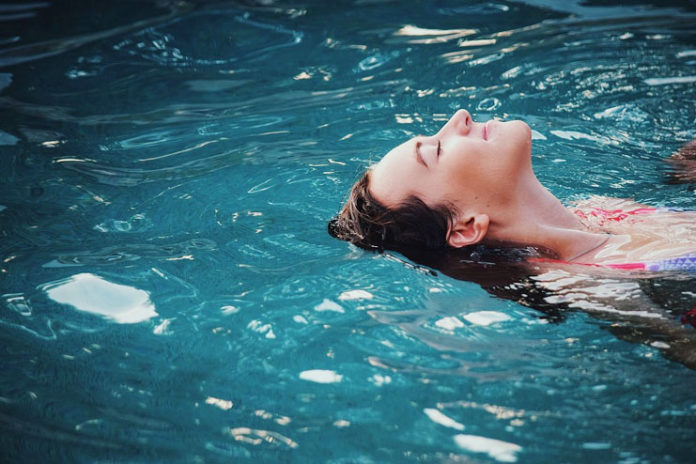 If you are not a kind of a person who enjoys a good run in the gym, you are probably always on the lookout for some great workout options that can keep you in shape and also provide you tough challenges, unlike the gymming routine everyday that can get pretty boring and dull. Well, we can safely say your search ends here, with Swimming exercises as the new way to get a good amount of calories burnt in a matter of 45 minutes to an hour. And the best part is it is super refreshing and exciting.
Now, are you thinking what is swimming exercises? Well, we have all the relevant information you would need on swimming exercises and what to keep in mind while doing it. Just follow this article and you will know exactly what you should.
What is Swimming Exercises?

Swimming Exercises is basically utilizing swimming as a means to kickstart your workout routine. It acts as a great cardio exercise which gives the entire body a good calorie burn. If you do not love the messy sweat, but want to experience the benefits of a great cardio workout? Swimming is the ideal match for you. The water keeps the body cool, even when your heart gets a good workout through swimming. You burn good calorie and you feel super refreshed unlike a messy sweaty gym run.
What Kind of Exercise Is Swimming?

Swimming is an intense form of cardio activity. Though it does not give big muscles still it the aerobic activity which is extremely high-calorie-burning exercise. Swimming is no impact exercise which is a unique quality and makes it is distinct from all other forms of exercises. It strengthens injured joints and limbs for rehabilitation without disturbing the old injury. Swimming pool exercises is a high-intensity and calorie burning exercise. Original outcome of this exercise depends on your fitness level and how fast you can swims. Swimming if done for 150 minutes a week, can provide additional benefits to your overall health.
Is swimming the best exercise?

Swimming is as good as a total workout. Swimming is a great aerobic workout which is helpful for treating most types of arthritis. Swimming is helpful even during pregnancy. The buoyancy of the water will reduce the stress on the joints. It is even good for treating diabetes. While excessive running and weight lifting may not be ideal for people of slightly older age, Swimming exercises are great for every age and gender. It is definitely one of the best exercises because of its high benefits and low risk and side effects.
Swimming exercises for beginners

Beginners should learn swimming exercises by following these procedures. You should begin by warming up with either a brisk walk or a gentle swim for five minutes followed by stretching on the deck or in the pool. The initial goal is to create stamina.
For the first workout, 100 yards distance in four lengths is preferred and rest time is calculated in breaths. Most people do best swimming exercises for three to five days a week. Your timings should depend on how much you are learned. If you have just started working out, swimming only twice a week for the first week or two is important. Working out more than this can be damaging to health.
Exercises for beginners should be done by keeping in mind these following points:
Week 1 should be 100 yards i.e. 4 x 25 with only 20 breaths rest between lengths
Week 2 should be of 100 yards i.e.4 x 25 with approximately 15 breaths rest
Week 3 should be of 150 yards i.e.6 x 25 with nearly 20 breaths rest
Week 4 should be of 150 yards i.e.6 x 25 with no more than 15 breaths rest
Week 5 should be of 100 yards i.e.8 x 25 with no more than 15 breaths rest
Week 6 should be 100 yards that are 1 x 50 with no more than 20 breaths rest, followed by 6 x 25 with no more than 15 breaths rest
Week 7 should be 100 yards that are 1 x 50 with no more than 20 breaths rest; then 8 x 25 with no more than 15 breaths rest
Week 8 should be 100 yards that are 1 x 50 with no more than 15 breaths rest; then 8 x 25 with no more than 15 breaths rest.
Benefits of swimming exercises for your body:

It increases your heart rate but helps to release the impact of stress on your body
It helps you in developing endurance, muscle strength and cardiovascular fitness
It helps in maintaining a healthy body weight, healthy heart, and lungs.
It tones muscles and builds strength
It provides an all-over body workout, as nearly all of your muscles are used during swimming.
There are Few Other Benefits of Swimming Exercises:
It is a relaxing and peaceful form of exercise
Helps in relieving stress by relaxing muscles
It also helps in improving coordination, balance and most importantly posture
It helps in improving the flexibility of the body.
It provides a good low-impact therapy for some injuries
It provides a unique way to cool down on a hot day
You can swim in swimming pools, beaches, lakes, dams, and rivers. Make sure that the environment you choose to swim in is safe. And it can be really refreshing.
Good option for people with asthma
Swimming Benefits For Women

Works your whole body, hence it tones your body for you pretty LBDs (little black dresses) and traditional sarees
Burn calories the healthy way, Say no to crash diet ladies, choose these super effective swimming exercises instead.
Improves your sleep, and you wake up looking refreshed and radiant.
Boosts your mood, great when you have PMS symptoms and you feel irritable.
Helps manage stress, great to de-stress and enjoy your life everyday.
Safe during pregnancy. Keep it slow and easy and you are good to work out even those few months.
Most importantly it is affordable to all, so now you have more money to buy your favorite skincare products.
Swimming Benefits for Skin

Swimming can be beneficial to your skin, but you must make sure to always wash and moisturize the skin before and after you swim. Even though the water in swimming pool contains choline overexposure to this chemical can dry out your skin and cause irritation. It works great against acne-causing bacteria. Seawater swimming has great benefits for your skin, here are some of the swimming exercises in seawater benefits
Treats psoriasis
Keeps skin hydrated but oil free.
Reduces acne scars and treats acne
Improves Vitamin D absorption etc.
Benefits of Swimming for weight loss

Swimming helps you in losing weight by helping in burning calories, hence in weight loss, It has been regularly practiced for the various types of cardiovascular benefits that it provides. It is especially healthy for older and aged people. Your heart and lungs must work hard to supply them all with enough oxygen. as swimming uses many muscles in your body.
Side Effects of swimming

1. Effects on Your Lungs
Excessive Chlorine in the swimming water increases the risk of asthma and can at times impair lung function. Make sure you do not go inside the pool if you're prone to asthma.
2. Getting an Itch
The skin can absorb chlorine which causes itching in some people. This itch often comes along with a rash or red pimples.
3. Swimmer's Ear
Water can remain in the outer ear canal after swimming, and some people may harbor bacteria which lead to an infection often known as swimmer's ear. Swimmer's ear causes mild discomfort and itching at times.
4. Dry Hair And Wet Hair Cycle:
Swimming can also cause hair dryness. Chlorine reacts with your hair, leaving it dry and damaged. People with chemically treated hair, such as relaxers or color treatments, are prone to chlorine damage. Applying conditioner before you swim, and wearing a swimming cap while in water is highly advised.
So after hearing all the amazing benefits of swimming exercises, we are sure you want to hit the ocean or the nearest pool and refresh your way to a healthy mind and body. Just follow the simple care tips and you will only benefit from this all inclusive body workout fitness regime. DO tell us what you think. We are always glad to hear back from you.