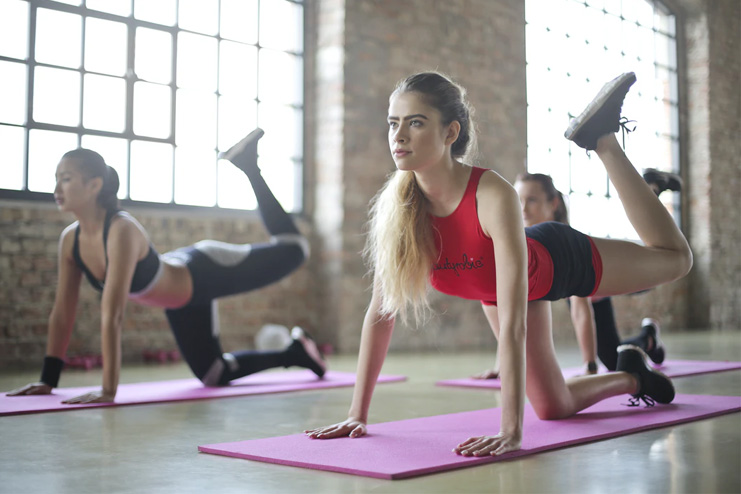 The first priority must go to health and well being. The experts who believed in the importance of fitness are coming up with various styles of workouts. Exercising is an ultimate way to gain health and fitness. This is another undeniable fact. But you also need to maintain a healthy diet and lifestyle to gain the benefits of exercising. If you keep everything in line, many workout styles show the effective results. From those many, we would like to discuss Tabata workout.
Tabata workout is a strange subject for some people. And some people may have a less or more idea about it. The details and the importance of Tabata workout provided is for everyone who is interested to learn and practice Tabata exercises.
When you are going to take up a workout challenge, you must get ready with information like benefits and diet. This basic and additional information is included here for you about Tabata exercise.
What Is Tabata Workout?
As it is a less known workout style, we need to start it from telling out the basics. Generally, tabata sessions include the exercises where you need to work for 20 seconds and relax for 10 seconds each time. The trainer of the session may ask the practitioners to repeat it 8 times for 4 minutes or above and switch to the next exercise.
Benefits of Tabata Workout
Referring to the benefits of tabata workout, you will know how it is different from other workout styles. Based on the benefits, you can also decide if you want to learn this style to help encourage your health and fitness.
1. Effective for weight loss
A session of tabata workout includes many weight liftings where calories burn double times compared to low impact exercises.
You may wonder how tabata workout sessions are beneficial being short. As it is a high intensity workout, it increases the heart rate within seconds. Along with the heart rate it also hikes up the metabolism. It is an exercise that works on metabolism during and post workout. A single session of tabata workout allows your body to stay up with metabolism through the day.
The other workout styles stop burning calories soon after stopping the exercise. Whereas in tabata it is different. It keeps the body in a fat burning zone even after the exercise.
2. Increases anaerobic and aerobic capacities
Both these terms anaerobic and aerobic are new to most of the people. For the people who want to know what are anaerobic and aerobic capacities- when the maximum amount of energy that is produced by your body in the absence of oxygen is called anaerobic capacity. A condition or a measure of the ability that lungs and heart have to get oxygen around the body.
The benefit of increasing aerobic capacity is improved respiration. This also improves the cardiovascular efficiency.
3. Protects muscles tissues
Weight loss can be unhealthy with a few workout methods which also impacts muscle strength. You will lose muscle strength along with weight which is not considered as healthy. Choose a workout that maintains healthy weight and muscle strength. Tabata exercises protect the muscle tissue while burning the extra fat.
4. Short but great workout
Many people keep distance from the gym due to various reasons like time and lifestyle habits. For such people, tabata is a best exercise as it needs very few minutes with high intensity exercises. You need costly and sophisticated gym equipment to perform tabata exercises. You can do it at home and also need not follow daily workout rules.
If you can practice 2 times a week, even that would be enough. For this you must know the effective ways of performing to see the results.
15 Minute Tabata Workout Session-Exercises You Can Practice At Home
If you are totally new to tabata exercise, then you must attend a couple of sessions to master the exercises. Start practicing the exercises when you are fit and healthy and want to boost your health even more.
We have made a list of easy tabata exercises with instructions to be followed while practicing. The exercises altogether take 15 minutes of time. The short term exercise with many health benefits. You can start a 15 minutes tabata workout and later enhance the duration with daily practice. These exercises are simple to perform at home with easy steps and movements.
1. Push ups

You can do push ups in the tabata method which is beneficial for overall health. The normal push ups that go without any pause can affect your muscles tissue while you lose weight. To get the perfect results of weight loss and fitness, you can try tabata push ups. It strengthens your muscles and shoulders. It is also an impacting exercise for strong legs.
Steps to do:
1. Come on fours planning your palms and legs on the floor.
2. Widen your arms and legs with comfortable width.
3. Push your body lowering to touch the floor.
4. Here your arms and legs bend in order for your chest to touch the floor.
5. Then your body back stretching your arms and legs.
6. Do the push ups for 20 seconds continuously.
7. Relax for 10 seconds.
8. Repeat it for 8 times and switch to the next exercise.
2. Body squats

Squats are to focus for the whole body workout. As you lower your body and get up, you lose calories in this process. The active squat movements are beneficial with the tabata method. The modification in duration is the only change and the rest all is the same. The few changes with the tabata method make it an high intensity exercise which helps in weight loss.
Steps to do:
1. Stand with feet apart shoulder width.
2. Stretch your arms out and interlock the fingers.
3. Now slowly bend down your knees.
4. Immediately come back to a normal standing position and squat again.
5. Take the perfect squat position and hold it for 20 seconds.
6. Relax for 10 seconds releasing the squat position.
7. Repeat it for 8 times to complete the exercise with 20 seconds exercise and 10 seconds gap each time.
3. Burpees

Burpees is a high intensity exercise with the tabata method. The body lowering and standing back consumes your calories within no gap. Also with the right pause relaxing your body. It increases your body flexibility and also tones legs, arms. Another benefit of practicing burpees with the tabata method is, it reduces fat in thighs and buttocks as well.
Steps to do:
1. Stand keeping your legs apart with shoulder width distance.
2. Raise your arms up straight.
3. Now lower your body and touch the floor with your hands. And stretch your legs out simultaneously.
4. Go back to the standing position immediately.
5. Repeat the above steps for 20 seconds and relax for 10 seconds.
6. Then repeat the exercise for 8 times with the same 20 seconds exercise and 10 seconds gap.
4. Walking lunges with dumbbells

Lunges are basically to improve the core stability along with body balance. Upgrade your practice of lunges exercise with dumbbells and tababa in tabata method. The pressure you give to your body at right intervals and relaxation in between for lunges can make it intensified exercise.
Also it is a simple but effective leg workout as you have to move your legs back to back.The practice of walking lunges with weight in hands burns the calories during and after workout with continuous metabolism.
Steps to do:
1. Start with standing position and lower your body.
1. Let your hands be placed on hips.
2. Start the exercise by bending your right knee in the front.
3. Stretch out your left leg behind.
4. Immediately bounce back to standing position and again repeat the steps.
5. Do this for 20 seconds and take a break for 10 seconds.
6. Repeat altogether for 8 times to complete the tabata walking lunges.
5. Overhead tricep extension

If you want to tone and strengthen your arms then you must choose an arm exercise for it. Tricep extension that goes overhead can cut off the fat accumulated. Tabata patterns of exercising and relaxing can make it more effective. You must follow the instructions as given which start from high intensity.
Steps to do:
1. Hold a dumbbell with two hands.
2. Take the position with feet shoulder width apart.
3. Now take the dumbbell over the head
4. Bend your arms to slightly reach the upper back and forth over the head.
5. Still hold the dumbbell and do it for 20 seconds.
6. Relax for 10 second and do it again for 8 times.
7. Remember to exercise following the steps for 20 seconds and 10 seconds gap each time.
6. Plank

Planka exercise increases the body balance. As you hold your body with legs and arms support, it contributes to body balance. It is also a great exercise to reduce belly fat. In the tabata method, there is a slight difference in practicing but more effective which requires stretching for your body. It is even easy for beginners of tabata exercise.
Steps to do:
1. Come on to your fours on the floor.
2. Place your elbows on the floor or palms whichever is convenient for you.
3. Support your legs on toes tips.
4. Press your elbow/palms and toes into the floor while holding the position for 20 seconds.
5. Then relax for 10 seconds and follow the steps in the sequence again.
6. Do this for 8 times with the patter of 20 seconds practice and 10 seconds relaxation.
If you want to practice a high impact exercise without hitting the gym, then tabata is the best for you. It is easy to practice tabata at home as you don't need any properties and equipment. You also need less time for the whole workout session. All the information that we covered here comes in use while practicing it.