The rose gold trend started basically with jewelry and it has now spread like a wildfire, you find rose gold watches, rose gold accessories, Nail polishes, mobile phones and now even in Makeup. We are not surprised, We love this lovely pinkish hue in the metal and how easily it lifts up any simple outfit with sophistication. This pinkish pearly glow in this metallic color has been keeping us surprised, for its versatility. It looks great on almost every color and has the same classy effect on each one. But, if you're not a jewelry person and you still want to incorporate this pretty rosy trend in your look, the simplest way is Rose gold makeup. And to show you how to wear rose gold makeup trend like a boss, we made a guide you would love.
How To Do The Rose Gold Makeup
1.Eye shadow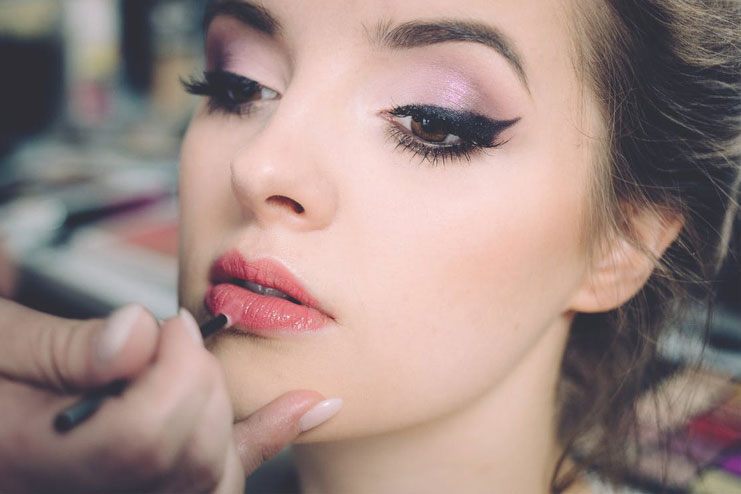 Rose gold eye shadow is the simplest way to incorporate this hot trend and make a bold statement without actually putting in a lot of effort. This subtle pearly metallic shade will look great with deep reds and Burgundy lips, but it also pairs equally well with nude and blushes lipsticks too. The best way is to highlight and opt for thicker eyelashes with a lot of drama. Rose gold tint, makes your eyes look dewy and fresh. You can also use a darker color to shade and create a look that suits your outfit and tastes. Here is a related video we found, that does the perfect eye makeup.
2.Lipstick
A lot of celebrities from India and abroad have used these pretty rosy metallic lipsticks and have transformed their red carpet looks into a complete stunner. Add a pop of rose gold to your outfits with this amazing lip color that will elevate the freshness of your outfit and make you look really dainty and pretty. This shade of lipstick will go really well with dark smokey eyes and a bronzed face. One of the most simple and fun ways to incorporate this rose gold trend is adding this lipstick to your look.
3.Blush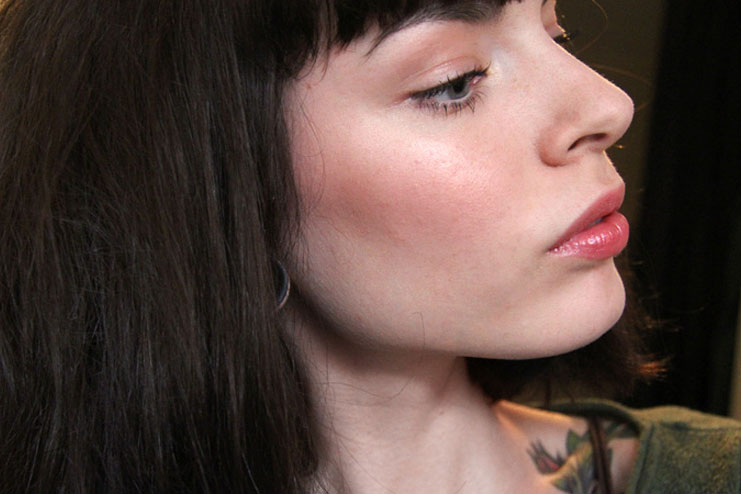 We cannot stress enough on the glowing effect a blush or a highlighter can have on your face. It is the quickest way to fake a glow that matches to a bride's natural glowing face. Adding a blush in rose gold color to the apple of your cheeks will add an instant glow to your face. This pearly blush has a hint of micro shimmer to it and it will look great for festive as well as official functions. To add the rose gold makeup to your look, add a blush. It will instantly paint you rosy pink.
Tips to Achieve the perfect rose gold Look
Choose a perfect shade. Even though this tint is pretty versatile and it may go well with Indian skin tones, You still need to color correct the shade and look for a rose gold in the more pink shade if your Fair and a slightly warmer bronze or gold shade if you have a warm complexion. This will maker the tint looks more tailored for your skin tone.
If you want to try this look with subtle effect and don't want people noticing you much, just use the same color for eyes and cheeks. Also, use a slightly lighter shade of lipstick. In this way, you can tone down the effect of applying the metallic colour.
Use the blush to highlight your face. This does not just mean you cheek apples but the entire face, Including your nose, forehead and chin dimples.
If you feel that the metallic lipstick is washing your face out just add another shade on your lips first and use it as a base. Add the rose gold lipstick above it and you will instantly notice the difference. This technique makes it more wearable and less drama.
Apply a winged eyeliner with plain rose gold eyes and if you want to skip the eyeliner altogether, just add a smokey shaded look with a darker color. It will be a perfect transitioning from day to night look.