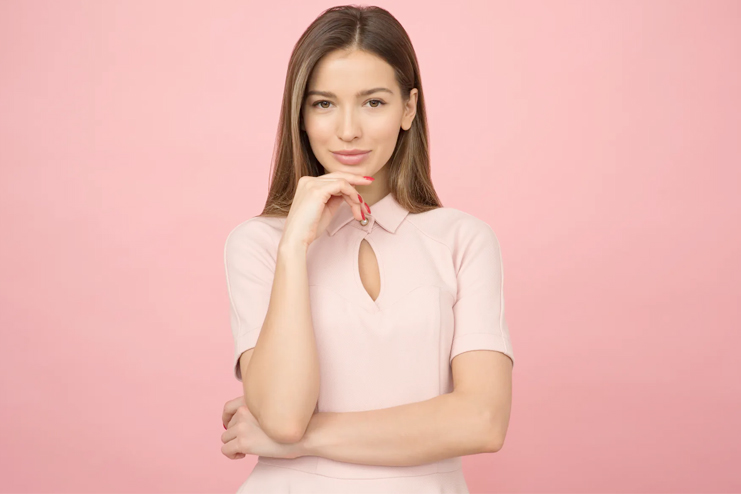 There are many best qualities a woman must carry to become perfect. The qualities may be common but the way a woman represents herself makes her unique. That is the reason they say "Every woman is beautiful in her own way". Some of the qualities in you must be polished to call you a perfect woman.
It is not a need to be called or have a tag of a perfect woman. But you must do your best to live a better life. The way you work on your own life makes you a perfect woman. The traits and your personality makes you a perfect woman.
Today, we must see what makes you perfect as a woman. You can just work on the already inculcated qualities and traits in you, to become perfect. Representing the best version of yourself makes you perfect even though you are imperfect in some way.
Qualities of a Perfect Woman
1. Not a fan of gossips

Women are generally into gossips and it is fun to have gossip time. But it is always better to have less gossips. A woman should get out of the gossips to become perfect. Gossips give nothing end of the day and it is fun at the moment. No one earns nothing out of gossips. A wise woman understands the fact about gossips and stays away from it.
2. Selflessness is her identity

She is all selfless which is her beauty. When a person is selfless, people may take advantage of the goodness. But she raised her standards by being selfless and the people show their level of taking advantage of her good qualities. When you are selfless be that and never change. It is a quality that is making you not only a perfect woman but the most beautiful creature.
3. Pleasant smile even for haters

It is all pleasant when you smile away. It is the easiest way to get rid of toxic people. The perfect woman never have time for grudge and revenges. All she can do is smile away and let everyone have their peace. A woman who can smile at her haters is not weak but strong enough to face anything. She must be called wise and then a perfect woman.
4. Wise at dealing criticism

Criticism is a weapon that many uses to pull you down. You must be wise dealing with criticism and prove that they chose a weak weaponto defeat you. Criticism is a petty thing that comes your way in every moment and phase of life. When you stand for yourself to face and blow off the criticism wisely, you are definitely a perfect woman.
5. Not rude but straight forward

You would have your own opinion which need not be liked by everyone. You must share your opinions and must take on the right side even it sounds rude. All you need to see is not to hurt or harm anyone. Taking the right side and talking the right way can never be called rude. Call yourself straight forward than rude. When you have these basic qualities, you must call yourself a perfect woman.
6. Celebrates her life

The woman can celebrate her life in her way must be called perfect. The one who cannot enjoy and cherish their own life can never look beautiful. Even when you have problems, you find a way to live life at your best. The spirit of going and celebrating life is the perfect way to live. So, you are a perfect woman and be proud to take the tag.
7. Never falls for outer beauty

Women who don't fall for outer beauty are angels. The outer beauty that attracts today may not live with you. When you understand the reality and fact, you are a perfect woman. You can appreciate and admire beauty but not just for beauty. You must understand the difference and choose the best for you and your life.
8. Goes and stays with fewer expectations

A woman who stays with fewer expectations leads a better life and let others lead too. When expectations come in and when there go high, the person looks selfish, greedy and poisonous. Maybe everything is negative in higher expectations but nothing to gain. So, to call a woman perfect, she must stop going high with expectations.
10. Before anything, she believes in her strength

When you are leading your life on the right path, you must believe in yourself. You may look back but must stop on your way to success. You may face several obstacles while travelling to reach your goal, but you must believe in your strength. Believing in yourself is a crucial quality of a perfect woman. She is just not believing in herself but standing strong for herself.
11. Nothing bad can influence her

A perfect woman knows what is bad for her. So, she can never be influenced by anything bad. The attempts of influencing her in a bad sense and with bad intentions fail. She may look innocent but not foolish. She looks and takes things may make an innocent appearance. But she is not foolish to cooperate for something bad in her way.
12. Her priority is herself

When she is giving priority to herself, she must be called a perfect woman. A woman who cannot love herself cannot love anyone else. Be it any circumstances but she must be able to give herself quality time and be concerned about everything in her life. Loving yourself can only make you love others more. No time for you is no time for others. So, you must find peace and love for yourself to be called a perfect woman.
13. Handles herself well

A perfect must know how to handles herself at any cost and time. A perfect woman handles herself in that way where her nature and attitude overtakes all her flaws. It is better if a woman can be herself to look beautiful. Being yourself is the best and easy to way to handle in any tough situation. A woman with flaws can be called perfect too. Be it her personality, attitude or appearance, she must be able to handle herself.
14. Looks normal but feels special

Women who look normal and simple are beautifully perfect. Just having expensive belongings don't make a woman perfect. Earning things and big assets show her struggle, strength and class. But having the other qualities can only her a perfect woman. The concern for others, selflessness matters for a perfect woman. Not only staying normal makes her feel special but she can make others feel special.
15. Being independent is her comfort

Being independent is not to show anyone the capabilities. But it can be her comfort zone. She cannot depend on people for every small thing. She would not feel low taking people's opinion. Her independence and space of living in her world gives her full comfort. In fact, it is a great feeling to stay independent. Being independent may give challenges and tough times. But when a woman over all the struggles alone, she is perfect.
No one will give you positive tags. But you need to talk positively about you. You must give the best tags for yourself. So, see if you have these qualities in you to call yourself a perfect woman. You may not feel the need of calling yourself a perfect woman. We would like to make it clear to all lovely ladies- you need to identify your strengths and elevate them. Anyways world is engaged in focusing on your weaknesses.
Hope these lines convince you to give you a tag "perfect woman".
Related Article: