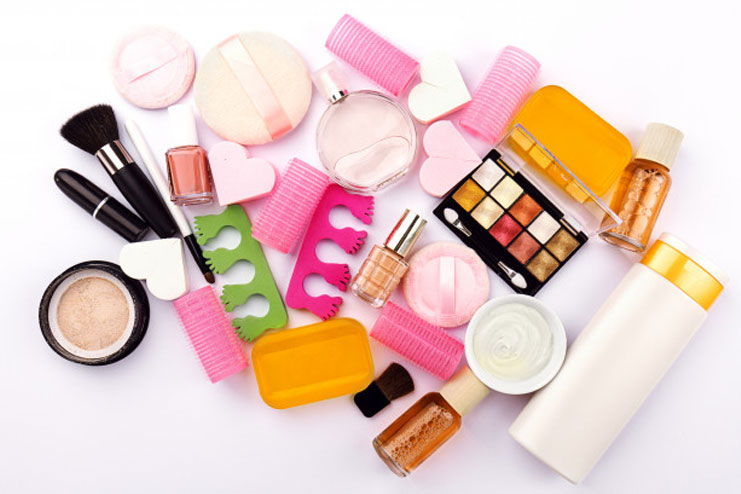 The skin and beauty care may differ in different age. But it is crucial to protect your skin at any age. The skin care habits must be followed at young age to stay away from certain problems.
My face got visible pores and I feel it is because I was negligent about skin care during college days. Realizing now is too late and working on skin problems after certain age is difficult. So, this made us to give away the skin care and makeup products a college girl needs for daily skin care.
Being a college girl, you must an enthusiastic in every way. Your enthusiasm and energy should be unstoppable. It is only possible when you can take proper skin care. You may have to run around to complete your daily assignments. Even though, never forget to use below skin care products.
Must Have Beauty Products For College Girls
1. Face Wash

Face wash is such a basic care for your face. Few girls use soap bars to cleanse the face. But this is a big no no for you skin. Soaps makes you skin dry and damages deeply. Your face need gentle touch from the young age itself. So, start using a face wash that suits your skin type. Also carry the face wash to college and cleanse your face mid of the day.
During travelling, your takes dust and dirt. So, you must clean it mid of the day. You also need to wash your face at end of the day after reaching home. You cannot leave your face uncleaned as it increases bacteria and then leads to acne, pimples and other skin problems.
2. Sun screen lotion

As a college girl, you keep spending your time in canteen and roam around to collect the stationery. Then, you need sun screen lotion to protect yourself from UV rays. Skipping sunscreen lotion may damage your skin with heat. So, keep your skin heat protected. It also prevents photo aging which is aging which is a cause due to sun exposure.
3. BB Cream

BB cream can replace the foundation which is a good choice for coverage. It also add glow to your face. But it is better to apply in less quantity as you don't need full coverage at young age. BB cream also regenerates and repairs the deep skin layers. As a college girl, you need glow and skin safety at the same time. So, make it a must have product instead of heavy foundation.
4. Compact powder

Compact powder can be your best friend if yours is oily skin. Compact powder can give you a even tone. You can also make the blemishes and spots invisible using compact powder. It is better, if you can choose a compact powder with SPF feature in it. SPF feature is a bonus that is included in many of compact powders which can protect your skin from sun rays.
In fact, compact powder can act like layer that protect your skin from dust all the day. It is also easy to give touch when it is needed.
5. Face Moisturizer

It is common that your face becomes dry half the day itself. As you are asked to clean your face with face wash, you also need to apply moisturizer. You need moisturizer during winters, without drying out your skin. It is a must to use a moisturizer twice a day. This also makes your skin glow and stay healthy.
6. Hand cream
After face, the most exposed part of your body is hands. So, you must also carry a hand cream to protect from sun and dust. At young age, you ignore hand care which shows the bad results later. When you don't use a hand cream, your hands may get darken, tanned and dry as well. So, choose a hand cream and use it twice a day without fail.
7. Mascara

To feel special every day, college girl needs mascara which make her eyes dramatic. She feel good when her eyes are well decorated. You can use a mascara which can do multi work of curling your lashes and making your eyes look bigger. It opens your eyes and elevate the beauty of your eyes.
8. Lip Balm

You apply lip once a day and it is not enough. You need to reapply lip balm to prevent chapped and flaking lips. With lip balm your lips become softer. It is important to apply lip balm several times in a day to keep it hydrated and moisturized. Never leave home without applying lip balm. Your lips may also be tanned if you don't use a lip balm. Lip balm protects your lips from every effect during extreme winter and summer days.
9. Lip gloss/Lipstick

Lipstick or lip gloss is of your choice. You may go for matte texture lipstick but see that it don't dry your lips.
But lip gloss can shine up your lips and keep it moisturized as well. When you want colour your lips, you can go for lip gloss which stay light on your lips. Lip gloss also make your lips look pretty with natural looking tint.
10. Kajal

Kajal is the makeup must have for every girl. Kajal transforms your look from dull to bright. You can get charming eyes instantly with kajal. A stroke with kajal on your under eyeline is enough to make you look pretty. You will notice different shades of your own appearance with and without kajal. And kajal look will be your favourite as you don't want to look dull any day.
11. Eyeshadow palette

Eyeshadow palette is to give your eyes a lovely and colourful look. It is completely dependent on your wish to have a eyeshadow palette. But once you start wearing it, you would not like to keep it off. Your eyes look charismatic with eyeshadow shades and you can choose your favourite shade. You can also match up with your look of the day when you own the eyeshadow palette.
12. Makeup removing wipes

You must have makeup removing wipes when you want clean your face. Wearing makeup needs the products but removing makeup needs the wipes. And never go to sleep without removing makeup.
Your stubborn mascara, tinted lip gloss are not going to get erased easily. So, you need makeup removing wipes.
13. Eyebrow pencil

You may want to shape your eyebrows or darken them flawlessly. Then, you will need a eyebrow pencil to do it all. You can make your eyebrows look shaped and darken instantly with a right eyebrow pencil.
Choose an eyebrow pencil which also comes with a brush. You can set your eyebrows with the comb before shaping them perfectly.
14. Hairspray

You need a hairspray to keep your hair in place. You do gorgeous hairstyles but it is difficult to maintain the hair all the day the same. So, when you want to keep your hairstyle as is, you can use hairspray. Hairspray also adds the shine to your hair. Choose a hairspray which don't dry out your hair but keeps it moisturized.
15. Body mist
Body mist is a need for every college girl. You would definitely want to smell good all the day. A body mist keeps and feels you fresh. Choose a body mist which smells good and not over fragrant. You can choose something of mild and pleasant smell.
You cannot miss skin care and beauty tips being a college girl. Be a girl who is all ready to make a bright appearance any time. You are expected to take your own skin care by owning some of the basic products to prevent from any kind of skin problems. You must also remember that you are not only a college girl but a growing woman who is capable of taking self care all the ways.