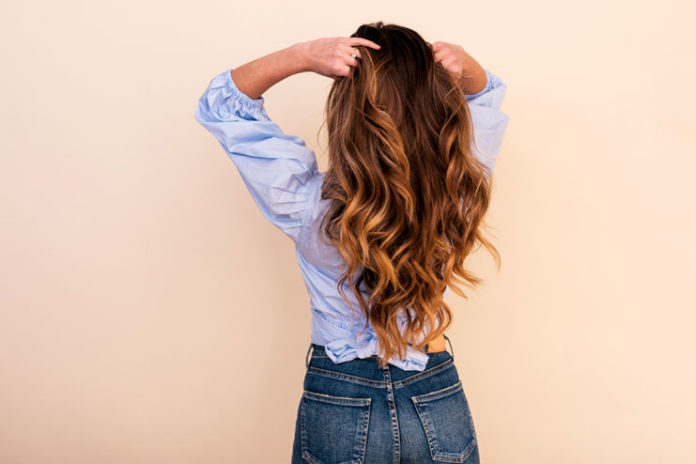 Our hair is possibly our most priced possession. But, with the changing seasons, the one thing that affects our hair quality is the lack of strength in the roots of the hair. Finding the best oils for hair fall control can be difficult because you never know what suits your hair type.
Indian women swear by the impacts of the mustard oil and "champi" that mothers specialize in giving their daughters. And, trust me, this helps. When you find lingering bits of hair on the floor, you realize how important oiling is.
If you are in the same boat as me, struggling to control hair fall, let me suggest you with a list of best anti-hair fall oils for women in India.
Which Oil is Best for Hair Fall Control?

Every single variant of oil that is available in the households around have beneficial and enriching effects on our hair. If you go through an Indian household, you will definitely find an array of hair oils lying around.
From coconut oil to the mustard oil, the options are quite endless. But, that doesn't necessarily mean that people don't like to be boujee at times.
For such situations, there are non-sticky as well as fragranced hair oils as well that work amazingly in handling the overall growth and strengthening of the hair for the better.
I know, being an Indian lady, I have often experience situations when I went out of the house with greasy hair and two braids because my mom told me it would be good for my hair. But, I don't want that for you which is why I am going to suggest some of the best oils for hair fall control in India.
Best Oils for Hair Fall Control for Women in India
As I did mention around, my main aim is to suggest you with some of the best oils for hair fall control that will nourish your hair and rejuvenate the roots from within as well.
Let us walk you through some of the best ones available in India.
1. Blue Nectar Briganantadi Hair Fall control & Healthy Scalp Oil

Every ingredient in the oil strengthens your hair and saves from falling. Here are the key ingredients-  Amla, Neelpatra and the hrbs like Bhringraj, Amla, Mulethi . There are no parabens salphates in the oil which are harmful for hair.
Your scalp will be deeply nourished and becomes healthy. A healthy scalp is less prone to hair fall. With every use of the oil, your hair becomes thicker which means hair growth is very mush possible with. This anti hair oil also works on darkening the gray hair. If you find your tresses rough and dull, then this hair oil can make it smoother.
PROS
Lightweight oil
Mild smell
2. Murtela Hair Oil

When you are looking for an anti hair oil, you must check out for the ingredients. The ingredient list talks better about the product. If you check the ingredient list of this hair oil, it will be the best-  almond oil, bhringraj, aloe vera, arnica extract and essential oils like peppermint oil, lemon oil, tea tree oil and hibiscus.
You can call it as the natural way to fight hair fall. You hair and scalp can be nourished with this anti hair oil. You can also consider this oil as the best, as it helps in cleaning your hair effectively when washed. If you are looking for an oil that fits your whole family, then this is the one.
PROS
For all hair types
Removes head lice
Great quantity
These brands can give your hair a best treatment that you must experience. You must not delay the hair fall treatment as you have the best and handy anti hair fall oils in India. Let your hair fall control process be easy and natural with these magical oils.
3. Indulekha Bringha Hair Oil

If you want to go all out and want the best oil for hair fall control, the Indulekha Bringha Hair Oil is definitely an amazing option.
The main reason why I personally suggest this is because of the fact that it is enriched with natural ingredients like Bhringaraj which helps in nourishing the roots and strengthening the hair strands as well. It also helps in nourishing the scalp and helps in getting rid of the dryness and dandruff that many complain about. It also comes with pointed applicator which allows hassle free application without any issues.
PROS
Enriched with natural ingredients
Nourishes and strengthens the roots
Gets rid of dryness on scalp
4. Biotique Bio Bhringraj Therapeutic Oil For Falling Hair

If you are into affordable but quality products in terms of the anti hair fall prospects, the Biotique Bio Bhringraj Therapeutic Oil For Falling Hair is definitely amazing.
Before anything else, the brand of Biotique does stand out from the rest. They have been catering the best products to their customers, especially in India. Much like the previous one, even this oil consists of Bhringraj which helps in strengthening the hair strands and roots. This prevents breakage and causes less hair fall. It also nourishes the scalp which further helps boost the overall hair growth even more.
PROS
Enriched with Bhringraj
Strengthens the hair strands
Nourishes the scalp and boosts hair growth
5. Satthwa Premium Hair Oil

If you are done with premature greying along with the hair fall, the Satthwa Premium Hair Oil is your knight in shining armour.
The primary reason why I would suggest buying this specific anti hairfall oil in India is because of the composition. It has a mixture of a number of essential oils which ensures to nourish the scalp, strengthen the roots and give you long and luscious hair. Some of the key ingredients in this oil include almond oil, jojoba oil, coconut oil, emu oil, amla oil and a few others.
PROS
Enriched with natural essential oils
Controls hair fall
Nourishes scalp
6. Himalaya Anti-hair Fall Oil

For those who like to have a floral scent to their hair oils, the Himalaya Anti-hair fall oil is a very good choice. Himalaya products set the good name for herbal products and the same is repeated with this Himalaya anti hair fall oil.
Apart from the fact that it has a very beautiful and subtle smell to it, it also packs in a lot of natural ingredients in it as well. It helps strengthen the hair roots and helps get rid of the dryness in the scalp. It is also suitable for all hair types, which is an added bonus.
PROS
Enriched with natural ingredients
Subtle smell
Strengthen the hair root
7. Parachute Advanced Scalp Therapie Hair Oil

This is the new version of parachute oil that is formulated for hair fall control. The super essential ingredients like coconut oil, Brahmi, amla and the other minerals. The oil encourages the hair growth which is a problem for many women.
As you would want to grow healthy hair, you need the proper nourishment. You can also improve the hair texture which must be part of healthy hair. It can be an ultimate solution for hair fall problem which also easily affordable.
PROS
Filled vitamins and minerals
Non sticky oil
Lightweight and for daily use
8. Trichup Hair Fall Control Oil

Along with hair fall control, if you want to encounter other hair problems, then here is the multi purpose hair oil. The oil is made of coconut oil, seasame oil, Bringharaj oil, karanj  extracts, amla, neem. The list of natural ingredients is big and impressive.
It makes the hair follicles healthy which is the must the main target of an anti hair fall oil. Your hair can also be protected and be prevented from any kind of damage. Hair is often affected and damaged with
PROS
Fights hair graying
Treats dandruff problems
9. Patanjali Kesh Kanti Oil

As we that patanjali is a powerful brand coming to hair products. The same way, this oil is reputed for its treatment for healthy hair. The main ingredients of the product let it control hair fall. These are the main ingredients Brahmi, Yasthi Madhu, bhringraj, mehendi, wheat germ oil, aloe vera extract.
This anti hair fall oil stimulates hair follicles which is a deep strengthening. This oil treatment makes the hair stronger. When the roots are strong, you will see less hair fall. You can also find this oil easy while cleansing as it detoxes the buildup and dirt along with the applied oil.
PROS
Reduces dandruff
Prevents split ends
Fight greying
10. Khadi Tulsi Hair Oil

Your damaged hair is in need of the essential vitamins and minerals. This oil contributes the required vitamins that you hair needs for growth. The nourishment of hair prevents from hair fall. Hence, it is one of the best anti hair fall oil in India. You can also opt this oil to treat for multi purpose hair problems like dandruff, itchy scalp.
The oil comes with a mixture of ayurvedic plants and minerals. You can look at the ingredients of the oil-  amalaki, tulsi, neem, shikakai, and shankhpushpi. When you decide to keep your hair fall control to be natural, then this oil must be your choice.
PROS
Affordable
Relaxing oil treatment