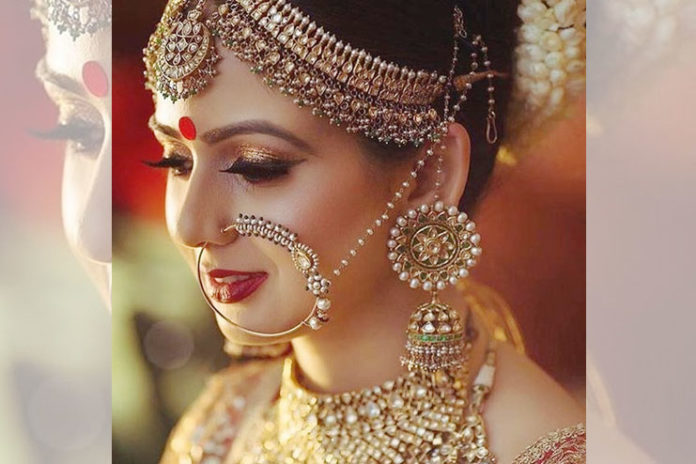 Bridal jewelry holds a special place in every girls heart. It may be because of emotion, or it is a family heirloom, or an expensive piece you saved for quiet a while to buy. Be it anything. Bridal jewelry is always very special to every bride. After all we spend days and months fretting over getting it perfect right? But what happens to this beautiful jewelry after you are done with the wedding? Most women just keep it in their lockers in the same velvet box that it came in. Some put is in an airtight bag but with several other neck pieces and now all of them are tangled up. How do you make sure that your bridal jewelry stays just as it is and equally beautiful and shiny as it was on your wedding day?
Simple. Just follow these simple hacks to care for your expensive bridal jewelry, and make sure you know how to store them so that they never see the dull day ever.
How to care for your bridal jewelry
1. Avoid Moisture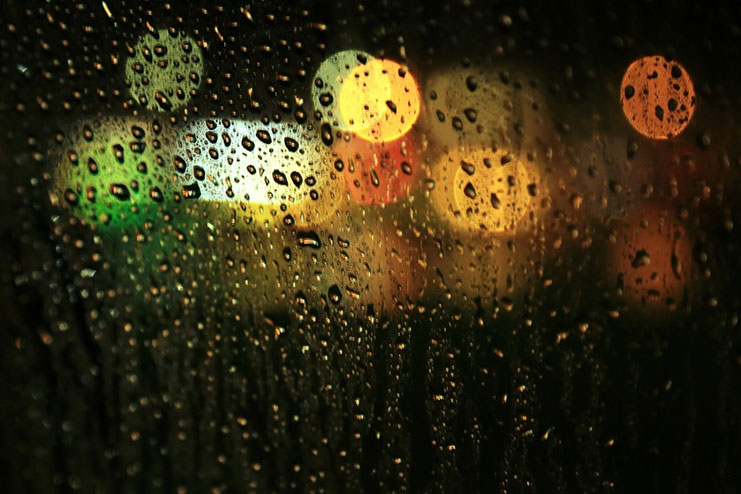 One of the most simple yet important tip anyone can ever give you to protect your bridal jewelry is to keep it away from moisture. Any kind of moisture while bathing, or if you sweat and even from the environment while storage can make the metal of your jewelry to oxidize and turn black or dull. Even though pure gold is very less corrosive, it will still slowly turn dark and lose its shine, if constantly exposed to moisture.
To avoid your jewelry from getting damaged by moisture here
Keep it wrapped in a clean and dry , pure cotton fabric.
Keep your jewelry is air tight packets or zip lock pouches.
For Jadau jewelry it is extremely important to keep it away from moisture as it can completely ruin the shine over time.
2. Don't tangle them up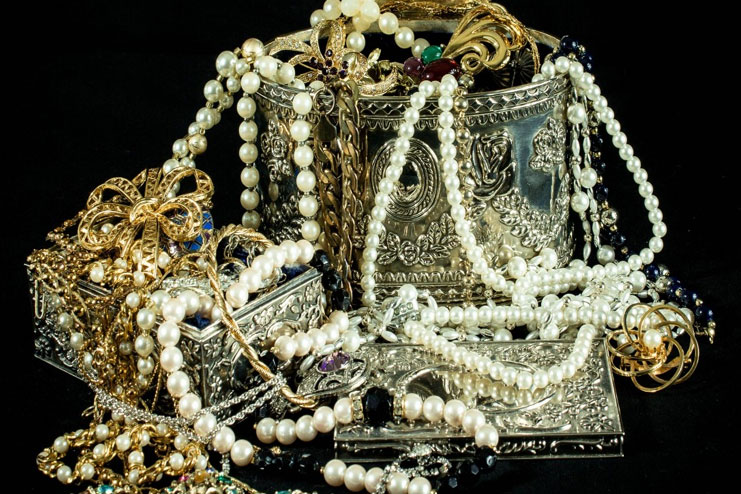 We are all guilty of this crime. Every time you attend a party or come late night from any event all you want to do is lie down and sleep. You hardly have time to store your jewelry with care and even the thought of all the boxing and packing makes you even more tired. So, what do we do? We just casually throw in a few pieces in the jewelry box together and shut it off for days together. Next time you want to wear it and open the jewelry box, all your neck pieces are tangled up together. These tangling ornaments can tug on the delicate chains and precious stones on your bridal jewelry. It can cause your links to weaken over time and may even rip them off if the other jewelry is hard and with sharp edges. The pearl jewelry can develop scratches over time and make it look very shabby and lose the sheen. Gold chains can tug and loosen. The gemstones too will lose the shine on the surface and begin looking old and worn out to prevent this here are a few tips to take care of your precious bridal jewelry,
Keep a separate box strictly for your bridal jewelry so that you don't have to share it with other jewelry pieces.
Invest in a good jewelry organizer that lets you individually hang necklaces.
Keep the organizer handy so that you don't end up stacking it up in the other boxes at the last minute.
3. Always Clean them Correctly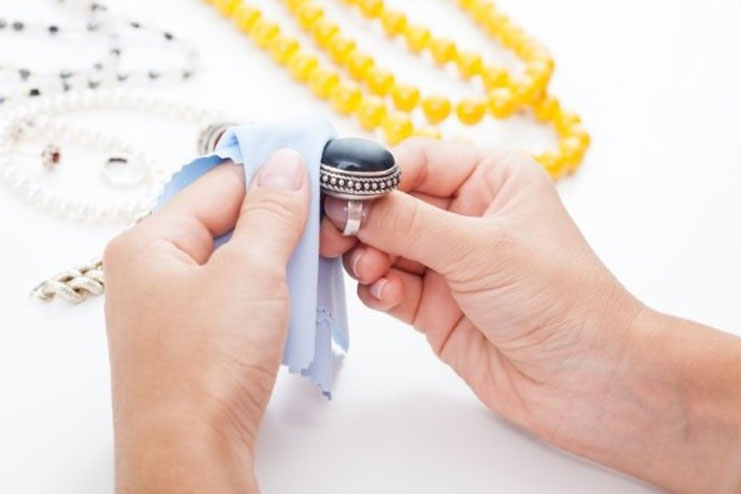 Like everything else, jewelry also needs to be cleaned. For bridal heirlooms especially since it can be really valuable and old. Over time and usage jewelry can accumulate compacted dirt and dust due to constant sweat from our bodies. For preventing the dirt to settle in the edges and intricate gold work or jaali work, It is best if you use a cleaner and clean the jewelry regularly.
Take time out to care for your expensive and beautiful bridal jewelry.
After every use make sure you wipe off the sweat from the precious jewelry and keep it dry and clea.
Even if not in use, clean it regularly with a soft cloth after every few weeks.
Use a professional jewelry cleaning solution available for cleaning gold and silver jewels.
For gemstones and Kundan or polki use a spray bottle filled with either plain water or with mild soap or shampoo.
For diamonds soak them in warm water with detergent for 5 to 10 mins. Wipe off with a muslin fabric and store it well after drying thoroughly.
4. Avoid using chemicals on them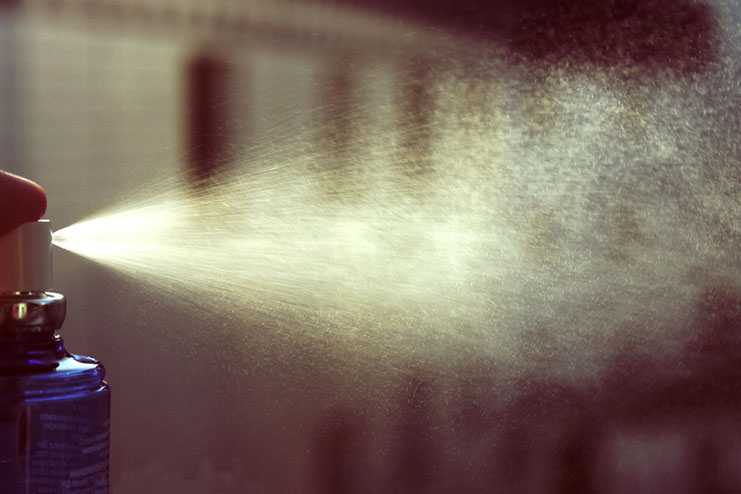 While we are not saying you do it intentionally, but sometimes the products that we use on our bodies can end up accumulating on our jewelry, one of the most important tips to take care of your precious bridal jewelry includes keeping it away from chemicals. For example taking a swim in the chlorinated pool with your ring on, or putting on perfume after you have worn your precious polki jhumkas.Do not do that, avoid any such contact of your jewelry with chemicals. To avoid this harsh ill effect on your jewelry here is what you can do,
Apply perfume before wearing your bridal jewelry.
Take the jewelry off before hitting the gym or diving in a swimming pool.
5. Good storage is the key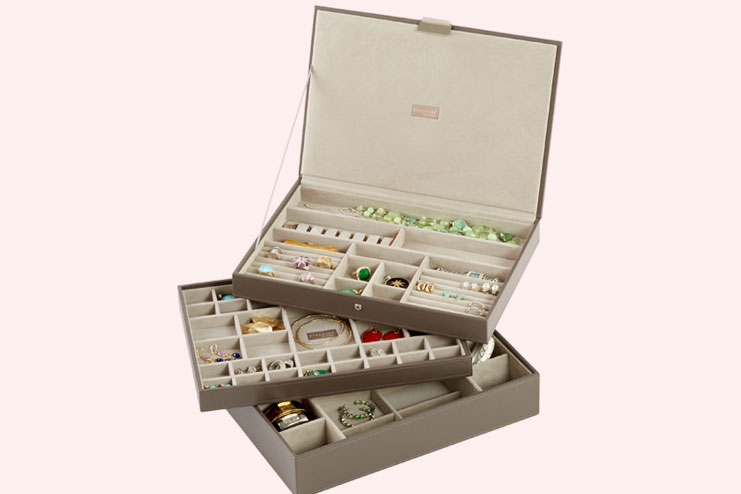 Longer life of your jewels is assured by this simple step. Store them in the best possible way. You won't have to worry about dull gemstones ever again. Even your gold, silver or platinum jewelry will require less cleaning or maintenance. To take care of your bridal jewelry follow this rule of thumb for storage.
Make sure not to store them as is, in the velvet box it comes in. The glue used to stick the velvet on it may contain chemicals that promote oxidation and rusting.
Always use a small poly bag to seal lock the jewelry first then store in the jewelry box.
Make sure not to keep jewelry made of different metals together.
6. Handle with care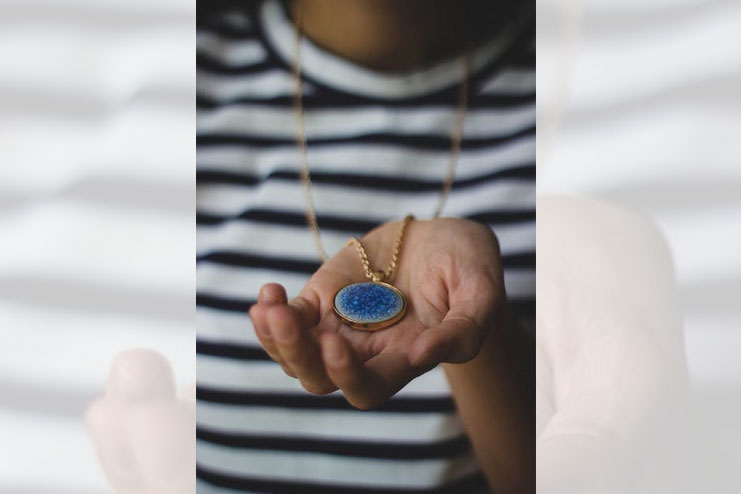 This goes without saying, always care for your jewelry and handle it with utmost care. Follow simple rules that can keep you from losing the beautiful sheen of the jewelry.
Do not keep diamond jewelry with other jewelry there are high chances it will end up scratching your other jewelry, even other diamonds. Keep every diamond jewelry individually.
Keep every piece wrapped in butter paper for best protection.
Keep them properly tucked in a box, not just by throwing it and letting it tangle up.
7. Be gentle while wearing

While you may take care of your jewels otherwise, if you do not follow this simple rule, your bridal jewelry might end up facing the heat. The easiest way to protect it from chemicals, tugging and pulling while dressing up or having dirt and sweet from accumulating, just make sure that your jewelry is the last thing you wear after getting ready and wearing perfume and the first thing to take off after the event id over. This prevents it from any damage and wear and tear.
With these simple hacks for taking care of your bridal jewelry we hope you have finally understood how to take care of your bridal jewelry and keep them looking every bit like the shining glory it had on the day you took the most important step of your life. Keep your precious and emotional pieces of jewelry squeaky clean and looking absolutely bridal, even after 20 years of your wonderful married life.