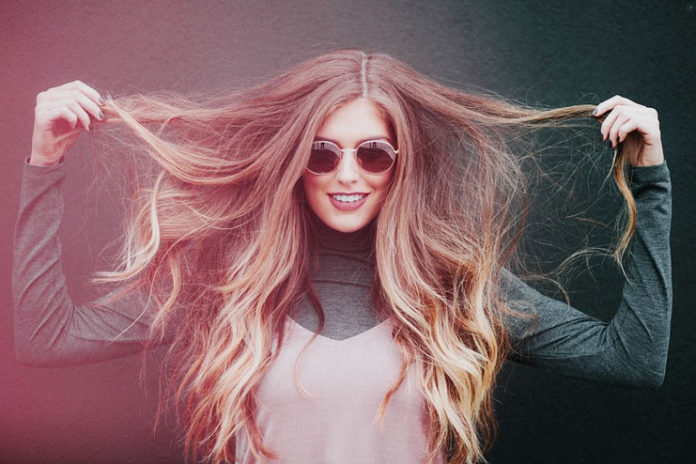 Fashion is something that comes within you and only when you are confident about it. Fashion sometimes seems a lot easier than it actually is. There could be a lot of amazing outfits all over the place, you might think how hard it can get to buy one and wear! But for many of us, developing fashion and to improve dressing sense by understanding our sense of personal style can take longer. Figuring out the comfort, fit, what looks best on your body, and pattern or style of clothes to look unique is a task to do.
You want to the "original" girl who can look unique to be admired by everyone. Buying expensive clothes is not it. You can always buy an expensive pair of boots and team it up with jeans and a crop top to look different, but why when there are many other simple fashion tips to help you better? Yes, there are many suggestions and advises offered by the social media or television etc. on what is in trend, what you must wear and what not to wear! It can be overwhelming to suddenly imbibe a style which does not define you. Well, honestly it does not have to be so difficult. You need to firstly trust yourself and feel good about yourself.
There is probably nothing wrong in your dressing sense! A small tweak to make it better might just be the answer to "how to improve dressing sense in female". You do not need to overdo with your make-up every day or add extra edgy clothes! All you need is a slight change and minor adjustment!
We have made it simple for you by listing down few women fashion style tips. These are very sensible and approachable ideas that you would relate to and do it comfortably. People around you might not know what has changed exactly but they will definitely notice!
Excellent Must-Follow Styling Tips For Women:
1. Forget everything you know and start from scratch:

Researching about something is a great way to start. It is good to accept how much you know but be open for more of the suggestions and improvements. There are possibilities that your world completely flips with the new knowledge but for that you have to assume you know nothing and then you'll be open to learn as much as possible and everything.
2. Audit your closet:

Before you make a move to buy anything new, remove all the unnecessary items and make sure to get rid of them. Especially the ones you haven't worn even once in the last year. Keeping old clothes is to go back to your old taste and old fashion. You need to try newer things and look flattering. Do not wear what you do not like! Simply throw them out and keep it off you as it might just shatter your confidence when you wear it. Remember to have a wardrobe to suffice your work, social outings, party and lazy home clothes. You might as well want to add on the wedding outfits, funerals, birthday or graduation outfit to your wardrobe.
3. Colour check:

Here on, be picky while choosing your clothes especially the color and shades keeping in mind what suits you the best for your skin tone. Pastel colors are my best bet for class and elegance and suits most of the skin type. Fresh colors always pop up your mood; embrace colorful clothing be it bright sunny days or sulky rainy days.
4. Read fashion magazine:

Take inspiration from various sources. Fashion magazines are a great source to learn the sense of styling as they have variety of it in there and most importantly, they give you the latest trend. Take a note of your favourite designers and models and follow them even on social media.
5. Invest in a bra that really fits:

Start from the basics. Always get a bra that fits you perfectly and comfortably. A lot of your outfits might change the way they fit and look with this minor but very important change inside. Investing on a good fit bra boosts your confidence and ease in wearing what you like.
6. Shape wear:

When you wish to wear body hugging fit clothes but aren't confident in it because of the bulges, body shapers are a great hack to feel confident in whatever you wear.
7. Know your fit:

Identify which part of your body you like the most and work on your clothes accordingly. If you are proud of your waist, wear dresses and tops that fit on your waist and boosts your confidence. Or accessorize it with a belt to make it elegant and show up beautifully. Another example is to wear a crop top and show off your belly a little bit to make it look attractive. If you love your neckline, you must wear deep neck or off shoulders to flaunt it with an accessory. Look at the pictures below to see simple dressing style shown. See how you can wear a waist belt or an off shoulder dress to grab attention.

8. Add a third piece to make it your style statement:

Look into the mirror and ask if there is anything unfinished, if you feel so then you are missing the crucial third piece. Be it western clothing or an Indian outfit, look how it makes the outfit look amazing and unique. A jacket or a shrug tossed around your shoulder adds that edge to your style making it a chic dressing style for you for any occasion!
9. Pay less attention to the size:
A size is just a number which must not bother you. All you need to pay attention is to what suits you well. If you are too short, try to avoid huge borders as it makes you look shorter and people who are fat must avoid horizontal lines make you look broader.
10. Same color shoes for longer looking legs:

Have you ever thought about this trick? This is a fabulous fashion tip for women where you can wear the same color shoes with the pants for longer-looking legs.This makes lovely cute dressing styles for girls.
11. Find a good tailor:

The right tucks and nips make a difference. Find a tailor you can trust and make your outfit perfect fit you the best. Dressing style for girls is easy when the outfit fits you perfect.
12. Buy Make up:

Keep the basic make up handy to enhance your features. You surely do not want to overdo for a casual day outing. A layer of kajal/ kohl with mascara should keep your eyes sparkling the entire day. For other occasions or parties, you must use make-up but keep it as natural as possible to look your best.
13. Learn the hacks:

Agirl's dressing style does not have to be very flashy but different. If you ever spoil your dress, try to make a skirt out of it. You can always make a dress or kurta from your sari or dupatta that you rarely use. Wear black when in doubt, it gives the best look for any occasion. Try to bring in your own style with bandana or scarf around your neck. There are many tricks to rip off your old jeans to make it as good as new ripped fashionable jeans. Wear stole in different ways and rock it in winters. Fashion tips for women can get interesting by making new tops from the old one by chopping it off or tying a knot as shown.

14. Make Accessorize:

Accessories are undoubtedly the easiest way to pull any look regardless of the occasion or the place. You can accessorize the jeans look with a top or shirt and bold necklace or layered neckpiece. A stacked ring and cool ear cuffs for that edgy look instantly. A pearl set takes the simple dressing style to the next level making it classy. A patterned boots or any normal pumps can help you to pull out that elegant look with a clutch in your hand to enhance your personality and confidence. All these tricks go great for a dressing style for girls to woman irrespective of the age.
15. Invest in quality that lasts:

It is the best way to save on your pocket and your style or fashion to buy a good quality of clothing. Set a budget and try to buy the majority of your clothes at discount rates and deals such that you do not have to spend a lot or compromise on the quality. It easily makes a room to find a high-quality attractive pair of footwear or clothing in your budget.

16. Swap the basic jeans to a textured versatile pants or jeans:

Everyone wears jeans but how many of them stand out? When you wear a textured jeans or pants, it grabs attention very easily. Keep a basic pair of jeans but do not have many. Rather, get some textured pants and jeans so that you can flaunt them and make it as your style statement.
Read more on 10 Times That Kangana Ranaut's Style Gave us Major Fashion Goals and Learn More About The Latest Bollywood Fashion This Week