Someone invited you to a late evening party, but it falls on a weekday. You cannot afford to go all the way back home just to get dressed for the party, you will be very late that ways. So what do you do? Well, with just a few of these hacks and style tips, you can transform your office look to an easy going evening party look and not look like a complete misfit in the party. Just follow these simple office to party makeup tips and make way from the party right after work hours.
Make up tips to switch from office to party
To make your look more party like after working 9 to 5, you should plan ahead and try to wear outfits that can be work place appropriate and yet be casual chic. Along with this, follow some simple style and make up hacks to switch from office to party look in a matter of minutes and end up having a great time post work.
1. Prep your face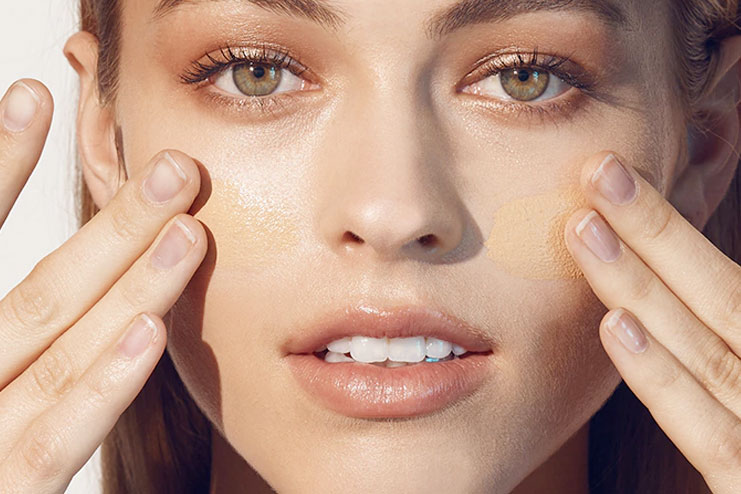 After finishing off work take time out to remove any prior makeup and use a cleanser to clean your face.
Apply a primer or moisturizer to keep your face hydrated.
You can apply foundation if you wish a better coverage or for more casual outings just stick to a nice BB cream or tinted moisturizer.
Apply concealer to hide those dark under eye patches.
Make sure you finish off with a powder to make your look more matte and increase the staying power considerably.
2. Eye make up tips
The best way to transform any look into a more party appropriate one is by adding eye shadow to your look. Use a more peachy or coral colors to make your eyes look fresh and sunny.
Highlight your inner corner of eyes, it will brighten up your entire face. It makes a great change and is a perfect way to illuminate the look instantly.
Use an eye liner. If you are looking for more drama try and wing it out a little. If you want a bold statement use a thick swipe of black and finish it right before the edge of your eye.
Use a mascara. This is the little something that makes such a big change. Mascara can add definition to your eye lashes and make your entire look more feminine.
3. The blushing cheeks
To instantly lift up the cuteness of your whole look, choose a pink or coral blusher and apply it all over the apples of your cheeks.
Smile and apply it slowly over your cheek bones, blend it nicely to erase any harsh lines and excessive color build up.
Use a golden blush if you want a really festive or wedding type party look. This will make it more festive yet fresh.
4. Lips make a statement
The choice of lip color can make a lot of difference. A lot of times we choose to go for subtle shades of beige or nude for office.
Apply a lipstick to complement your dress of go completely contrasting. A touch of the perfect moisturized lip color can instantly transform an office look to a party look in minutes.
Use a Lip gloss if you want a more subtle and simple look. Use bolder colors for a more attention and drama, it you want to keep it low key use muted shades of pink and coral.
Try and match your lip color with the blusher. Different shades on the face can make you look like a clown. Always coordinate it ahead of time.
5. Outfit Tweaking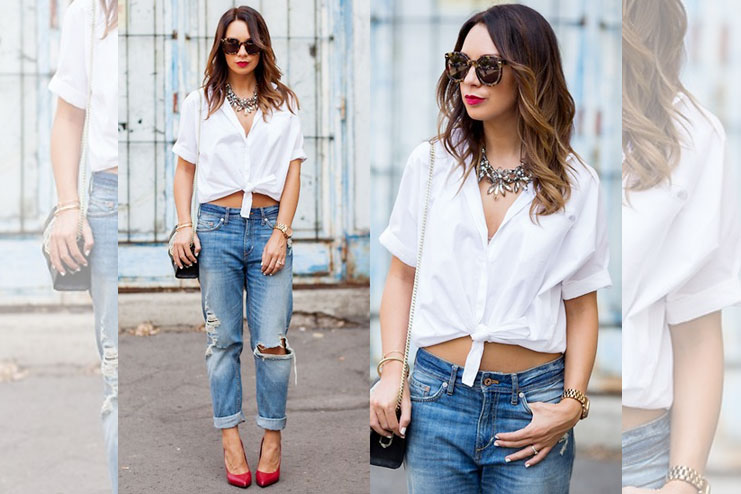 Now this is the most important trick to style office wear into party look. Plan ahead and wear an outfit that can be re styled in multiple ways and it looks office appropriate and yet fun and casual in a smart way. If your wearing a skirt suit, Lose the blazer. If you are wearing a shirt, unbutton it a little and tie a knot, There are multiple ways to reuse an office wear outfit and create a party worthy dress. Here are some style hacks for office to party wear look.
Wear a nice sheath dress beneath a blazer for work and take off the blazer for party.
Add a scarf over a plain top or blouse.
Carry a bright cardigan and put it over your office shirt and create a casual but smart look.
If you can wear a jeans to work, just fold it up a notch to make it into stylish new capri pants.
Tips to switch from office to party mode.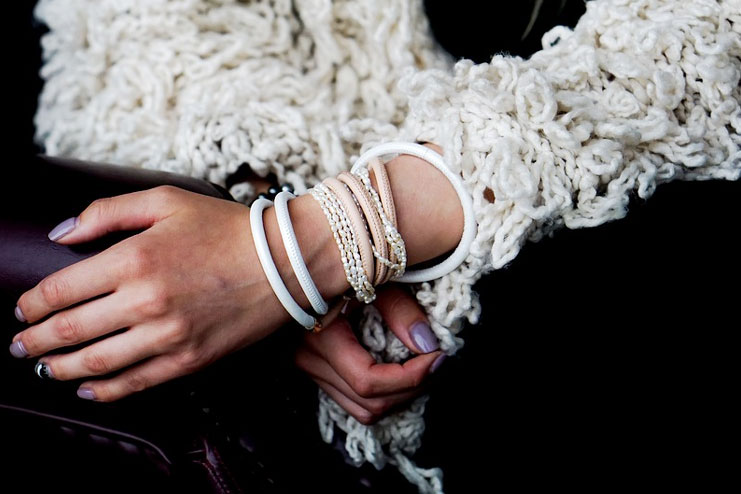 The trick lies in the small things, give attention to detail. Make sure you keep in mind these little things before you start for work day. Carry an extra bag to pack these and you will never again worry about a party after work.
1. Switch up your office bellies for heels. Carry them to work and wear them for your party. A perfect way to jazz up any outfit.
2. Accessorize. Yes, we can't stress enough on this, a little goes a long way, add elements of gold and or glitter and your outfit will leave its last traces of office vibe.
3. Take a spray perfume. It can add the spirit of party to your tired, post office grumpy soul.
4. Leave the hair open. This liberating feeling will not just elevate your party outfit but also your mood. Nothing looks more sexy that those wavy open hair. Give it a try.
5. Highlight your face. Use a golden micro shimmer to highlight your nose, cheek bones and face. It will make you not just fit in a party but grab attention to the glowing face.
With these perfect tweaks and style tips, you can easily achieve a office to party look which requires least effort and gives you the best results. So don't worry anymore if you have to attend a party after work, all you have to do is tweak up your outfit and follow these simple office to party makeup tips and you are ready to get your party game on.