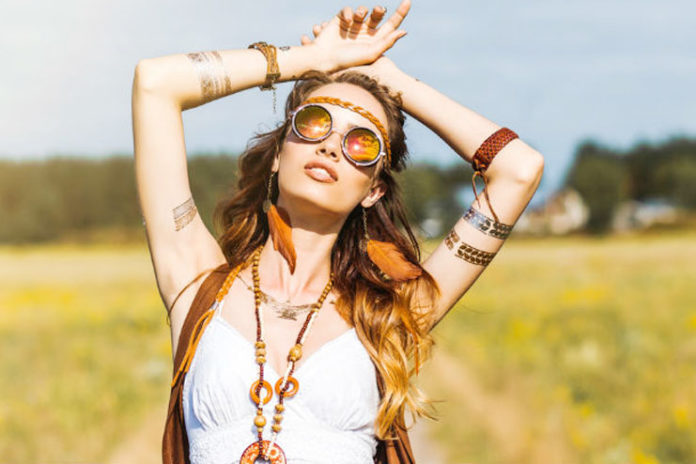 Summer is here, and all we can think about is how to be cool as well as calm down. That is, stop cutting trees and installing ACs in our home. But one of the most irritating thing during summers is maintaining long hair or even hair on our head and with so much of humidity on Indian weather all we think about is tying them all up on a bun. But what about if you can tie your hair in different styles and not feel hot. So here, are some easy to do summer hairstyles that you can do and look like a complete princess even during summer under the sun.
Summer Hairstyles
1. Braided imperfect waves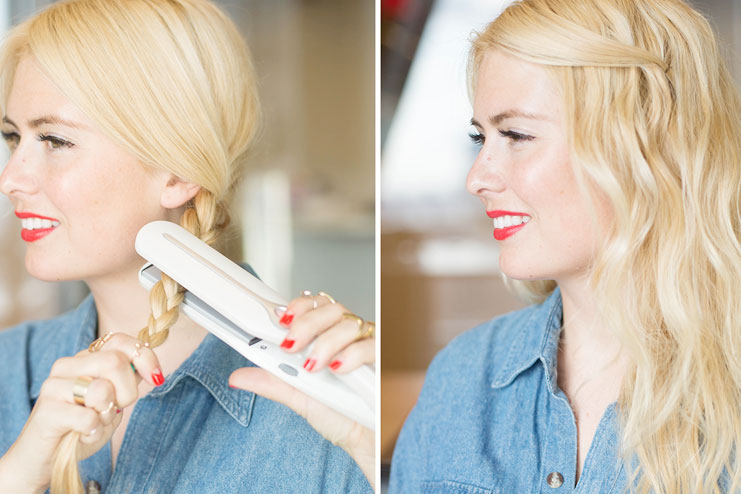 It is only recommended if you are going to stay in or going for a party indoors. It is because, we all know how difficult or harsh summer can be outdoors. Here, is the step to get a braided imperfect waves on your list of summer hairstyles.
Steps:
a. First braid your hair tightly.
b. Now, you can heat it up by just pressing a flat iron on the braid.
c. Now, you can open up the braid and then check out your gorgeous imperfect waves.
d. You can also wear this hairstyle with your denims, or a short dress.
Tips For Healthy Hair Using Passion Fruit
2. Braid-Wrapped-Ponytail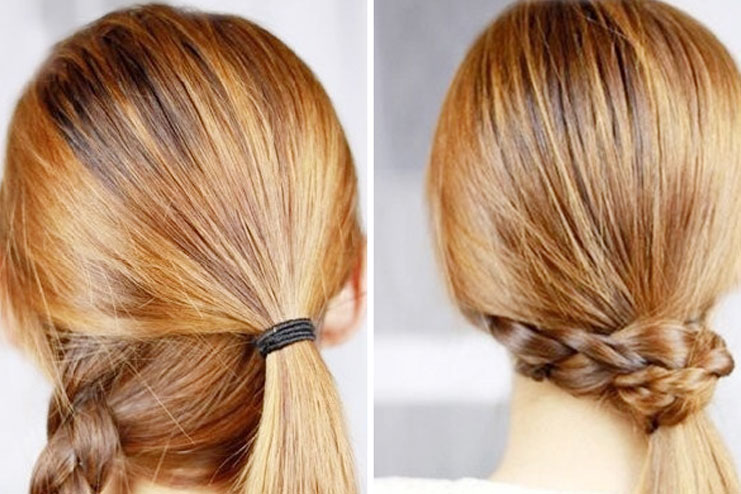 One of the most common hairstyles be it in summer or winter. Here, is the step on how to do it.
Steps:
a. First create two sections of the hair.
b. With your upper layer of your hair, make a side ponytail.
c. With your lower section of the hair, make a side braid.
d. Now try to wrap the braid around your ponytail (like you are using the braid as a rubberband to tie the ponytail).
e. Then, use an extra rubber band or bobby pins to secure.
3. Fake a Long Bob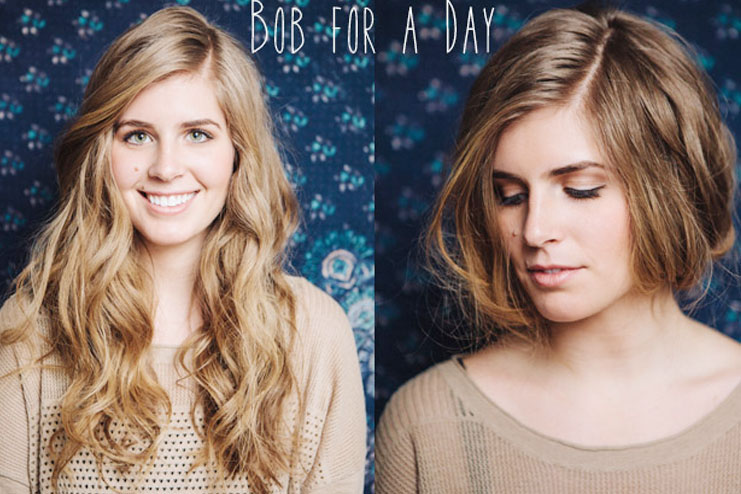 Summer are not for open long hairs. So, one of the most popular summer hairstyles include a fake bob or fake long bob. Here, is a step by step guide on how to fake a long bob.
Steps:
a. First divide your hair in two loose pigtails and then secure them with elastic.
b. Then loop the length of the hair up and under, by securing the ends with a three U-shaped pins on each of the sides.
c. Now, places a single bobby pin which is perpendicular to the other pins, so that you can lock them in their place.
d. Then repeat this process onto the second side.
Beauty Tips For Hair Using Ayurvedic Kayyonni Oil
4. Knotted Ponytail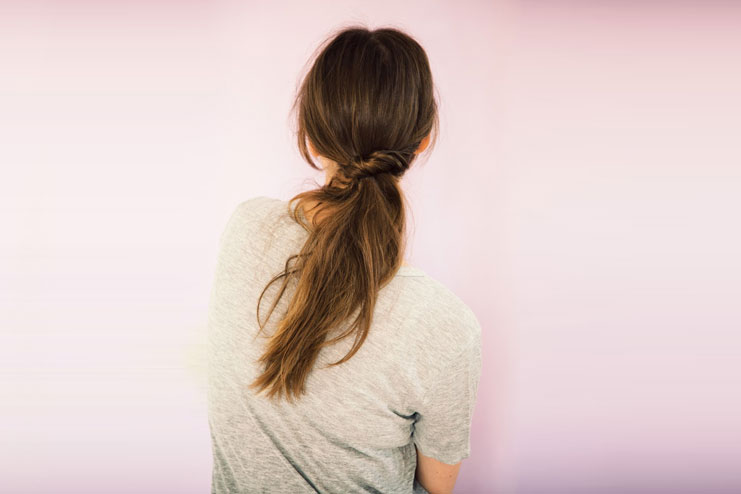 Another famous steps for summer hairstyles, with a different style can be done by:
a. First split the hair in two sections, then slowly straight down the back part, but in a little off center, that can be about 3/4. It must look like one large section, and one small section, which can be about an inch or two away from the ear.
b. Now take the large section and make it in a ponytail, securing it tightly in a rubber band.
c. Now, carefully twist the smaller section AWAY from the face. Try to make the twist as tight as possible, so that it doesn't become too loose later.
d. Now try to wrap this twisted section over the ponytail top and around the bottom.
e. Now pin the twisted wrap into the place. You can also use a lot of U-shaped hair pins to confirm that it is really secure. After you have secured the twist with the pins, then slowly let it untwist as well as blend in with rest of the ponytail.
5. French Braid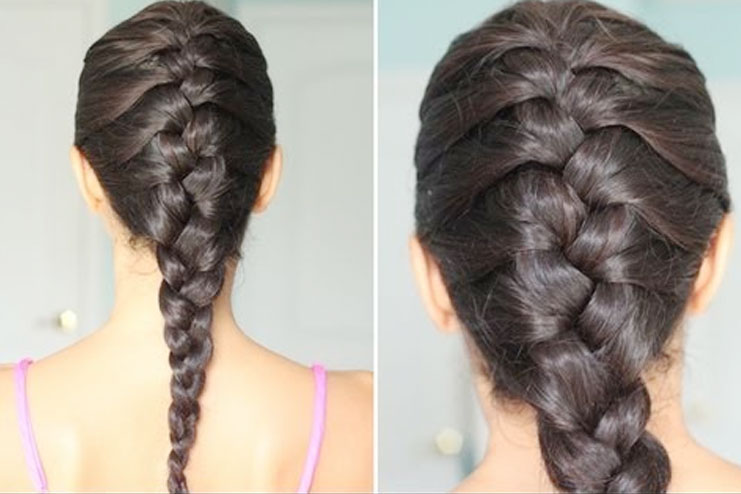 Another famous winter as well as summer hairstyles is braiding, and the most popular ones is french braiding. It can really help to keep your hair off from the face and really securing your hair from the mess of the summer.
Steps:
a. First take one section of the hair from the top of the head.
b. Then divide it in three and then start the braiding normally.
c. While criss-crossing it three times, try to add a lock from the left and also from the right.
d. Another three more criss-crosses, after which adding in more locks.
e. Repeat this process!
f. Then when you reach the end, secure it with a elastic.
6. Five-Pronged Braid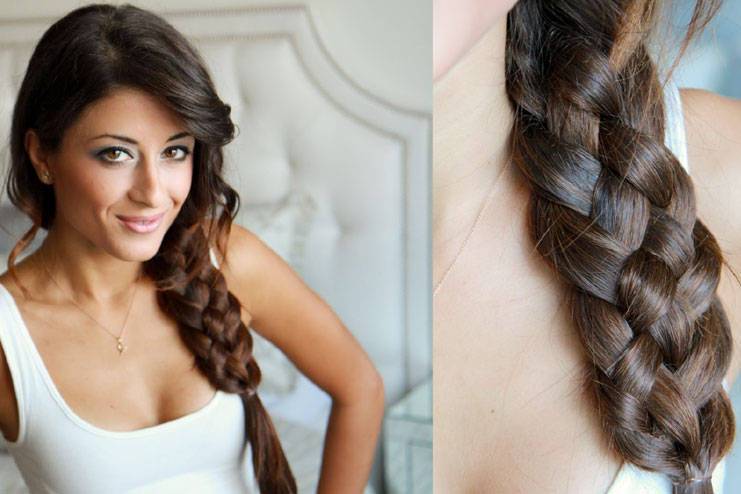 You can like this one, more than your normally fish tail braid. You can wear this one with anything and anywhere. So here are the steps that can get your favourite five strand braid this summer.
a. Brush your hair properly with a regular paddled brush. So that there is no tangles.
b. Divide your hair in five equal sections. Try to make it as equal as you possibly can.
c. The main important part is to understand where are all the section. So, while holding, remember that the first two sections will be on your left hand (1 and 2), the second two sections will be on your right hand (3 and 4) and the third section (5) – which is mostly a single strand that lingers down.
d. Then bring section one over two and under third. Then the same exact thing with your other hand.
e. While performing, remember to say over and under, as it can help to track the strands.
f. When you reach the end, grab an elastic and then secure your braid.
g. To give it a more prettier look grab the falling out sections and curl them up in a little messy way.
Video:
Natural Hair Care Tips Using Jojoba Oil