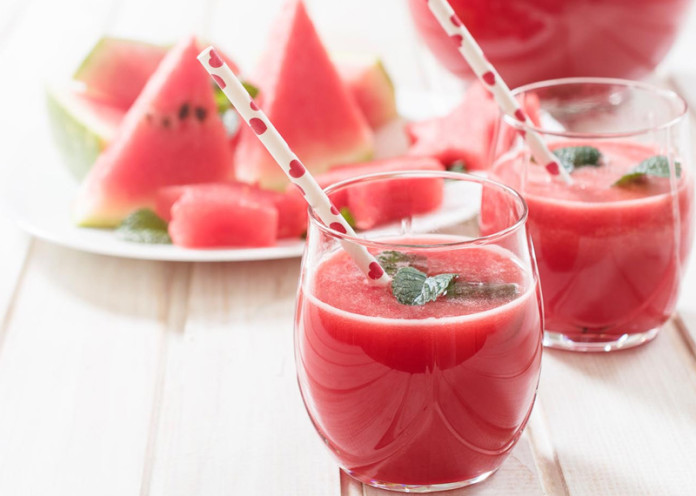 Watermelon-Carrot-Radish is a juice, which is packed with the goodness of local, fresh and seasonal ingredients. The addition of carrot and radish ups the nutrition content of this juice, by making it healthy and nourishing. Serve this watermelon, carrot and radish juice in the morning with breakfast to give a refreshing start for the day.
Ingredients
A pinch of salt
lemon juice to taste
1 of radish, diced
3 carrots, diced
1 watermelon, peeled and cubed
Method Of Preparation
To begin, prepare fruits and vegetables.
Either use can use a blender or a juicer to make the juice. If you are using a blender, then you may have to strain the juice.
Now, place carrots, watermelon and radish in the juicer and blend it to extract the juice.
Once they are done, and then pour it into a glass jar. Mix in a pinch of salt and squeeze lemon to taste.
Serve Watermelon-Carrot-Radish mix juice with your breakfast to give a great start to your day.
Carrots are one of the most popular vegetables in the world. It has a wealth of valuable nutrition and when you juice them, you can get a concentrated dose of their healing power. Including carrot everyday in your morning juice helps to improve your immune system.
It benefits body in many amazing ways, such as protects your eyes, decreases the risk of heart stroke, protects against cancer, balances blood sugar, improves blood health, maintains oral health, boosts skin health and heals wound, protects brain health and also improves cognitive functions.
-Nikisha Uddagiri