Has it ever happened to you before, that you went on a beach vacation and forgot your swimsuit? Or went on a camping trip but forgot to take a flashlight. It happens to everyone, forgetting such essential things while packing for our travel plans, and when we actually start to pack we are so overwhelmed we don't know what to pack for a trip? But not anymore. We have made an absolutely amazing packing list that will make your packing time, much simpler and easy and be rest assured you will never forget a thing again while traveling. Here is our ultimate Packing List for all your travel plans.
Travelling Packing Checklist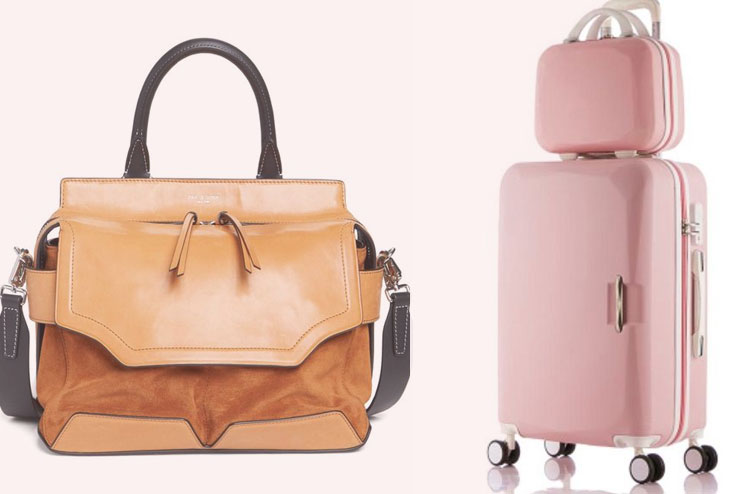 According to your duration of travel and your travel destination, you may need a few of the important categorical items, But other than those, this list contains all the generic packing things you wouldn't want to forget.
The first thing you want to decide is your Bag. We suggest you carry a four wheeled suitcase for longer trips as the heavy luggage is easier to carry on wheels and a small duffel bag for shorter duration, As a duffel bag has the flexibility to be carried on as a cabin bag or check in luggage both. Ca
1. Basic Packing List-
This is the basic list of things you will need irrespective of your location, travel mode or duration of stay. You may alter the quantities according to your will, but the important things to pack are all mentioned in here. But the special items list, will also serve as you vacation packing list. Just bookmark this page for all your travel needs and you will have a seamless packing experience every time. Now, buckle up and start packing,
Clothing Items-
T-shirts and Tops.
At least one Jacket.
Shirts.
Trousers and Jeans.
Dresses.
Skirts.
Belts.
Pajama and sleep shirt.
Underwear.
Swimsuit for vacations.
Towel (Large and small)
Handkerchief.
Socks.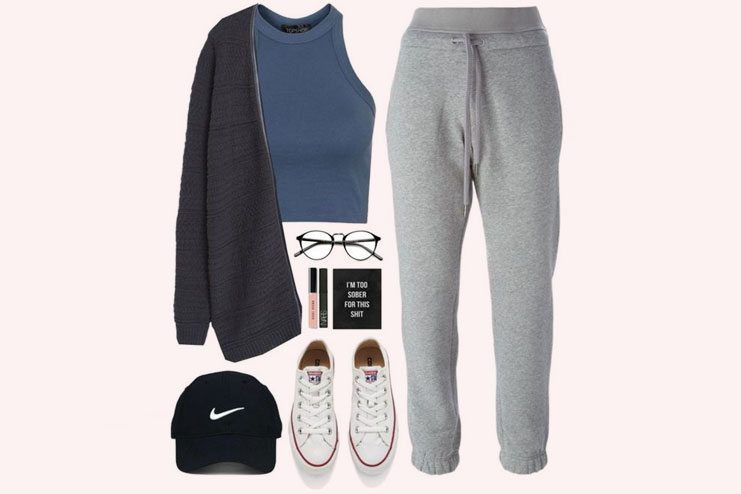 Other Essentials-
Comfortable sneakers of any Walking shoes.
Phone and laptop Charger.
International charger connector point for trips abroad .
Cap or A hat.
Sunglasses and reading glasses with cover.
Jewelry and other accessories.
Special items-
Umbrella if you expect Rain.
Swimming goggles.
Sunscreen and Slippers.
Bedsheet and pillow cover.
A light Wrap.
Beach towel.
Bandana or scarf.
Sewing kit.
Spare batteries.
Plastic bags for disposing garbage.
A spare clothes hanger.
2. Toiletries-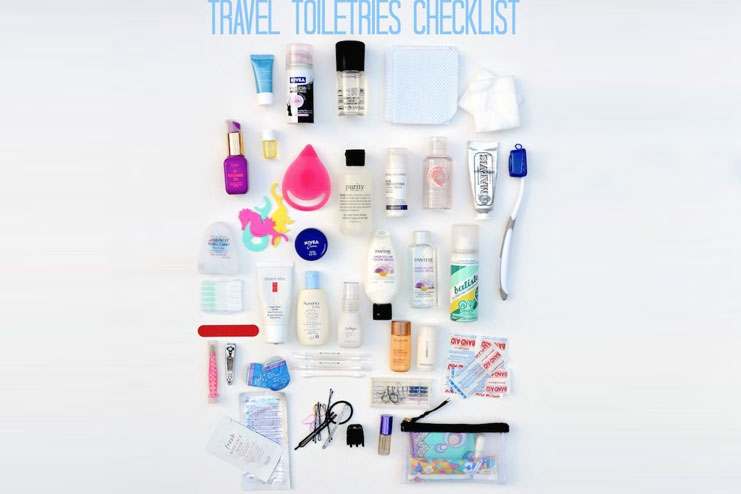 Although staying at a hotel you always get provided with the basic toiletries, but it is always better if you carry some of your own to prevent any strange product from causing allergies or shampoos that don't suit you. Try some great beauty hacks we know or Carry small travel sizes that can be used up on the trip and containers can be disposed off after use.
Basic Toiletries-
Toothbrush and toothpaste.
Bathing soap.
Small Detergent soap.
Deodorant.
Shampoo Conditioner.
Face wash.
Cleansing milk.
Astringent.
Shaving kit for men.
Sanitary napkins.
Face cream or moisturiser
Sunscreen.
Nail Clipper and tweezers set.
Hand sanitizer.
A few Bandages.
Contact lenses.
Lip balm
Makeup kit with a remover.
Hair brush.
3. Health Kit-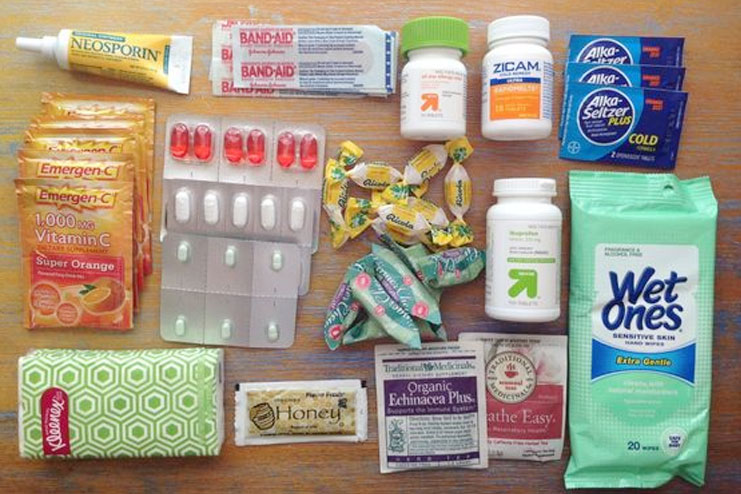 While traveling to places that we are not familiar with, it is always best if we carry our small pack of medicines and health supplements that you might not have to run around for if need arises. This Pack can be kept in your carry on luggage in a small travel pouch, but remember if you carry prescription drugs do not forget to carry the prescription with you at all times.
Health kit basics-
First aid kit.
Bandages.
Prescription drugs.
Antacid tablets and Eno.
Eye drops.
Insect repellent.
Altitude sickness medicine.
Motion sickness tablets or patch.
Cold Medicine.
Pain reliever.
Anti spasmodic medicine.
Diarrhea medication.
Anti allergy tablets.
Multivitamins.
4. Handbag/ Carry on-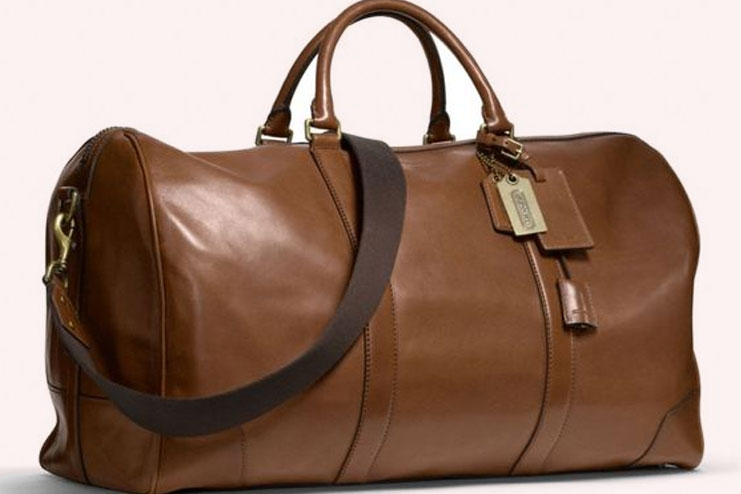 Your carry on bag is one of the most important ones to pack. It can be your go to emergency survival bag in case your luggage gets lost by any chance. This being said do not over pack carry on as you may end up lifting and carrying it around for most of the time. Just pack smart and prevent any inconvenience even if your luggage is 2 days late to arrive. Here is how to do it perfectly.
A set of Tshirt and jeans.
A pajama and sleep shirt.
A small toiletries bag.
A hand towel.
Mobile phone and charger.
Your Laptop.
Digital camera.
Electrical converters.
A note pad and a pen.
A bottle of water.
Book.
5. Travel essentials-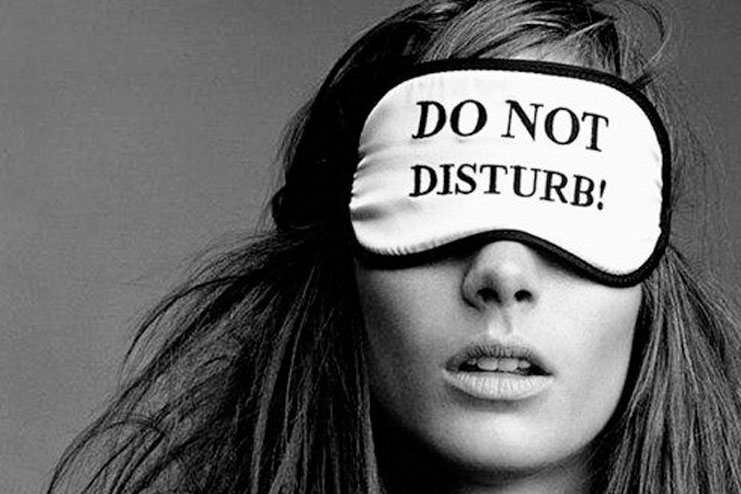 These are the tiny knickknacks that not many lists may include but they are the life savers of any long haul flight. If you are traveling by train or bus, definitely do not miss these.
An Eye mask.
Travel pillow.
Headphones.
A chapstick.
Skin Cream or lotion.
Magazine.
A small box of snacks.
Mint.
Sanitizer.
Wet tissues.
A Lipstick.
6. Travel Documents-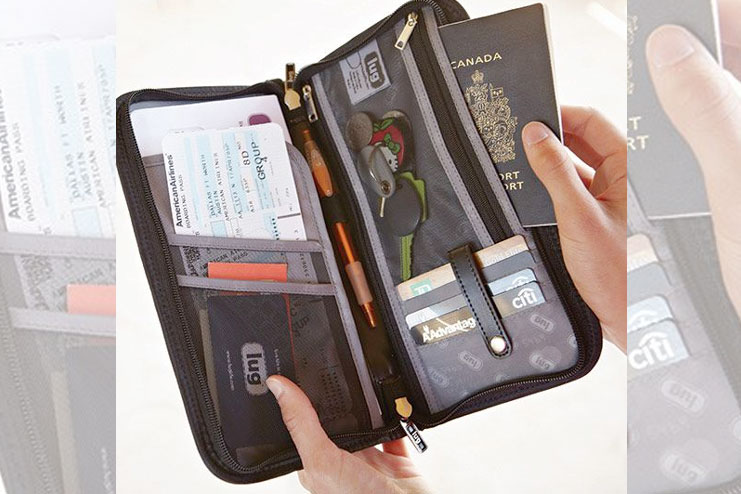 Do not forget to collect all your travel documents before hand and inquire in advance about all the detailed list of things you need for the particular destination you are going to. Here is a generic travel checklist of documents we always take along.
Passport and visa.
Multiple Identity Cards.
Travel itinerary.
Credit and debit cards.
Cash in different currency if traveling abroad.
Health insurance card.
Travel insurance information.
Tickets.
Hotel reservation printouts.
Spare copies of all documents.
Printed out Important Contact numbers.
Guide book and maps.
7. Security-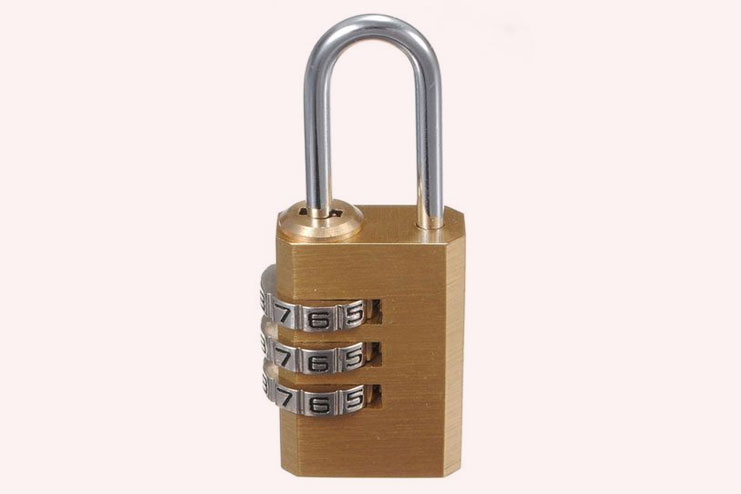 One of the most important thing to do after packing your stuff is to make sure you have secured your luggage properly. And to keep it from being tampered with and opened up, here are some tips and things to do.
There are chances that in moments of confusion or panic, you may Forget or drop things and important documents without noticing. A money belt a really safe way to keep your passport and some cash in a safe place for emergencies.
Always lock your luggage with locks. It prevents your bag from being an easy target for theft. Use travel safe locks with numbers to prevent forgetting or misplacing the keys.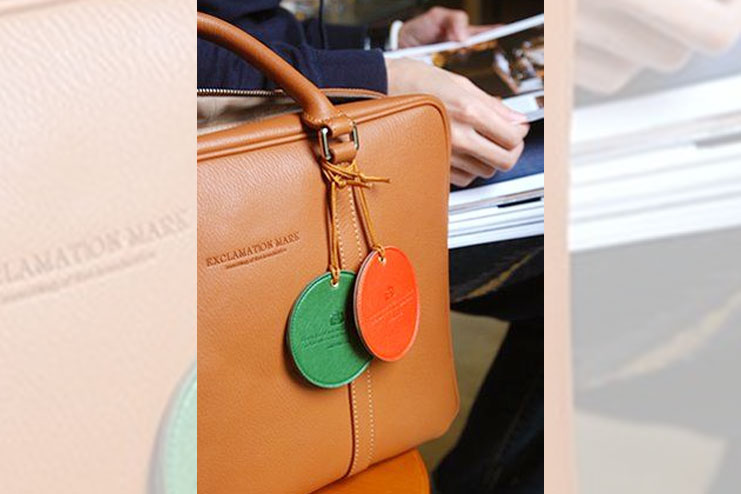 We swear by this travel hack. Never should you ever forget to add a luggage tag or at least a special identification mark like a ribbon etc. to your luggage. A Must in every national and international travel packing list. You do not know how many other people have the same red four wheel trolley as you and these well meaning traveler can by mistake take away your bag and leave behind theirs, causing extreme inconvenience. It has happened to a lot of us and the only way to prevent this is add a cute luggage tag with your name contact number and address for better identification on the conveyor belt, and even for security other wise.
Keeping a flashlight handy can be a great way to prevent yourself in any emergency situations. It is the first thing you should keep after your tickets and passport.
Although it may seem irrelevant but, sometimes you can also lose your phone at new places. Forgetting it on the table of a coffee shop or even worse, in a public transport. You definitely do not want to be stranded in a new place with no phone. Always keep a basic phone handy with a spare SIM card, preferably with international roaming. It will be a life saver if you lose your actual phone.
Tips before leaving the house-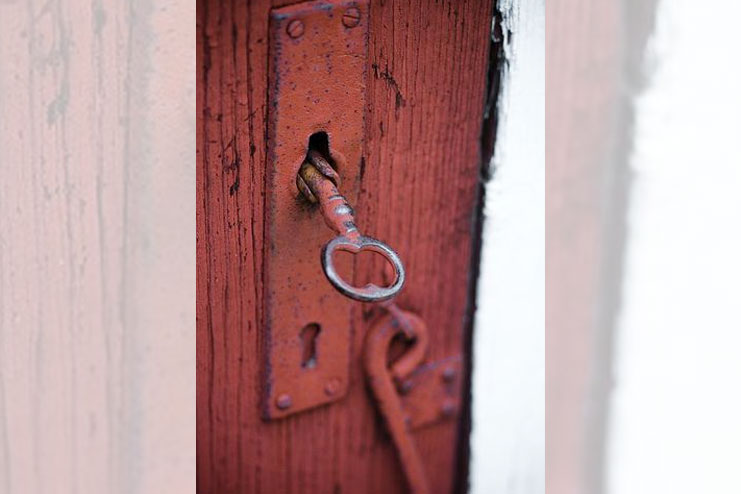 So you are all packed up, ready to leave the house. But do not forget to go through this great checklist of things you should do before you leave the house locked for the vacation.
Stop the newspaper delivery.
Pre pay electricity bills to avoid power cuts.
Empty all perishables from the fridge.
Unplug All the appliances.
Re-check all the taps before leaving the house.
Lock all the doors.
Check if all windows are well shut.
Call the hotel to confirm your booking and check in time.
Leave a print out of your itinerary with family or friends.
So, when all of this is done, be assured you have packed everything and while you're on the way this time you wont feel like you have forgotten something, like you do other wise. Why? Because you had this ultimate packing list to help you do the perfect packing. So stop worrying and Happy traveling.