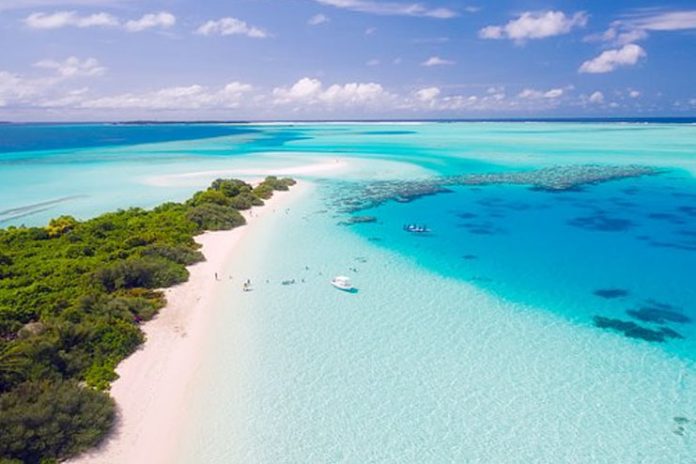 Lakshadweep – the name itself is enough to imagine its serene beauty and heavenly marine life. Lakshadweep means 'a hundred thousand islands'. Indeed, some big, some small, few are far and others being closer, some are inhabited and some are not. We have brought to you a Lakshadweep travel guide to make the best of your visit and not miss out on anything important.
Lakshadweep is located off the coast of Kerala which is the southernmost tip of India. These islands of Lakshadweep are bestowed with miles and miles of beautiful, heavenly sun-kissed beaches which are magnificent and not so crowded. The glorious lagoons of Lakshadweep have turquoise blue water full of colorful marine life.
Lakshadweep which is India's smallest union territory has 10 inhibited islands and 17 uninhibited islands with attached islets and four newly formed islets plus 5 submerged reefs. Lakshadweep is one of the most beautiful and prettiest destinations that you could visit as your next holiday destination. This union territory is in the Arabian Sea that has twelve atolls and three reefs with five submerged banks. The excellent marine life, the lovely villages, amazingly comfortable and heavenly Lakshadweep resorts and the mosques in this place are few of the must go attractions for the tourists. Lakshadweep travel guide here is to help you know what to do when you are in there.
History of Lakshadweep
Lakshadweep travel guide will be incomplete without knowing the beautiful history of this place. Lakshadweep does not have any tribal group or aboriginal inhabitants. The islanders in Lakshadweep came down to settle at some point in history. There are several legends around how this happened, more recent story about Lakshadweep says that the islands were successively invaded and captured by the Arabs, Portuguese and then finally British.
The influence of these countries is evident in predominantly Hindu and Muslim population and culture here. Being a part of India, it is most obvious to have their local dialect which is derived from Malayalam which is language of the state of Kerala in India. These descendants are mostly from either Arab or Indian ethnicity. Lakshadweep tourism is a recent phenomenon on the islands.
Know Lakshadweep Better
The name as we said does stand for one lakh islands. Few parts of this marvelous Lakshadweep are kept out of the tourism deliberately to preserve their rich and serene natural habitat. Seeing the aerial view of Lakshadweep is mesmerizing like the emerald embedded on a turquoise sea into the deep sapphire ocean. Agatti is the only airport at Lakshadweep. The islands of Lakshadweep sport a luxurious growth of tropical vegetation. The local inhabitants are very friendly and warm at Lakshadweep, welcoming you to their beautiful place.
Both music and dance in this place is deeply influenced by the Islamic culture. Since this place is pretty close to Kerala, the culture remains similar to that of Kerala. Parichakali dance, Lava dance, Kolkali dance and Opana dance are few of the famous dance forms which are performed during the marriage celebration or festivals. The vivid culture could also be seen during the occasions like child birth, ear-boring or marriages.
Their tribal dance and folk music portrays the culture of Lakshadweep. Coir, shells, corals, oysters or even ornaments, jewelries and other decorative items which could be purchased from the road side handicraft shops near the beach. By now, you must have guessed that coconut and fish is found in abundance at Lakshadweep. The food is known to be spicy and tangy with many varied flavors unlike at any other place.
Best Time to Travel to Lakshadweep
Lakshadweep best time to travel is usually from October until March. December being the peak season to travel to Lakshadweep as it is cooler and drier. Although, islands like Bangaram and Agatti are very pleasant during the monsoon months, Lakshadweep overall has a humid tropical climate mostly throughout the year with not much variation to the climate.
The sea is usually calmer during the months of March until October with very pleasant weather allowing you to indulge in various water sports and activities. From March until May the temperate varies from 22 degree C to 36 degree C. August is the peak monsoon season at Lakshadweep and might not be a very good time to visit this beachy location. Lakshadweep tourism sees a decrease in the number of tourists mostly in this period as the weather is pretty rough due to the rains. Also during the peak monsoon, most ferries are closed usually. But there are chopper facilities if you still want to visit during the off season. It is recommended that you confirm your plan and fix it before reaching.
How to reach Lakshadweep
Every traveler needs a special permit, Indian or otherwise to visit Lakshadweep. The easiest way by far to book is via a package tour through the government's tour operator sports or you could arrange it from the hotel as they are pretty good to get it sorted for you. The foreigners must have advanced booking to be allowed to visit as a prerequisite. Foreigners are restricted to the islands of Agatti, Kadmat and Bangaram with a only transit permit of 12 hours in Kavaratti. However, Indians may visit the other parts of Lakshadweep islands as well but they have very limited accommodation. Almost everyone going to Lakshadweep have to pass via Kochi which the capital city of Kerala, in India. You could take a ship or plane from Kochi to Lakshadweep.
If you are wondering, how to go to How to go to Lakshadweep, Air India has 1 flight to Agatti from Kochi which is the only one airport in the islands of Lakshadweep. Part of the beauty of Lakshadweep islands is the limited connectivity. Although, it is not so ill-connected, they are not so inconvenient either. These Air India flights are six days a week, making it easier. While you are going via Kochi, why not spend a few days to take a look around the "God's own country" Kerala? Another amazingly beautiful place you must not miss to visit.
Ships and ferries from Kerala or boats, ply to Lakshadweep for the local people. There are occasional cruises as well directly from Mumbai, Chennai, Kochi or Vishakhapatnam. Now you know how to travel to Lakshadweep.
What To Do And See In Lakshadweep
Lakshadweep tourism is centered primarily on the various water sports. Lakshadweep has so much to offer on the activities and you can as well indulge in the underwater experience by scuba diving, snorkeling or glass bottom boat ride. Parasailing, kayaking, fishing, water skiing, sailing, deep sea fishing are few of the many more activities that Lakshadweep has to offer to its tourists. There are pretty much amazing excursion tours that you can indulge in the nearby islands like Thinnakara, Bangaram, Parali or Kalpitty.
Lakshadweep being one of the best places to find the coral reef formation. The multi-hued and very beautiful underwater experience it offers is indeed very promising. The water is super clean and you can see through very easily to where the beautiful vibrant reefs are. Due to the corals present in the bed of the sea, the water is shallow and makes it easy for the novice swimmers or kids to wade into. The richness of coral formation and fantastic marine life only adds to its mystique. But one thing that you must make a point and know that picking up coral is a punishable offense by law and thus you must fight your temptation.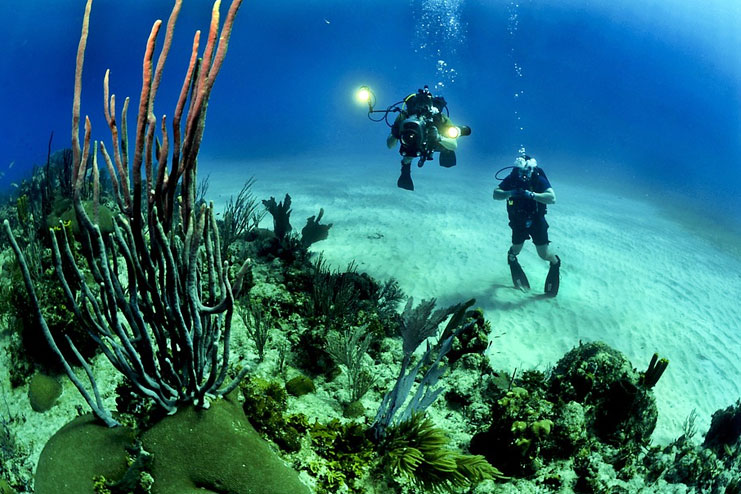 Along with all these activities, the next best experiences of the Lakshadweep travel guide come up to enjoy the serene beach. Relaxing and soaking sun in the beaches of Lakshadweep is one of the blissful experiences to have. Make sand castles with the creamy soft sand or simple get on to your mission for a perfect tan. Lakshadweep has so much to offer to relax and rejuvenate you and making you long for more. The never leave this place feeling is indeed true with almost every tourist who visit this heavenly place. The lagoons around the islands make the pictures perfect! A camera with extra pair of batteries or long lasting one and enough space for memory is a mandatory checklist item for you to pack. You will not be able to stop yourself from clicking pictures every 5 minutes.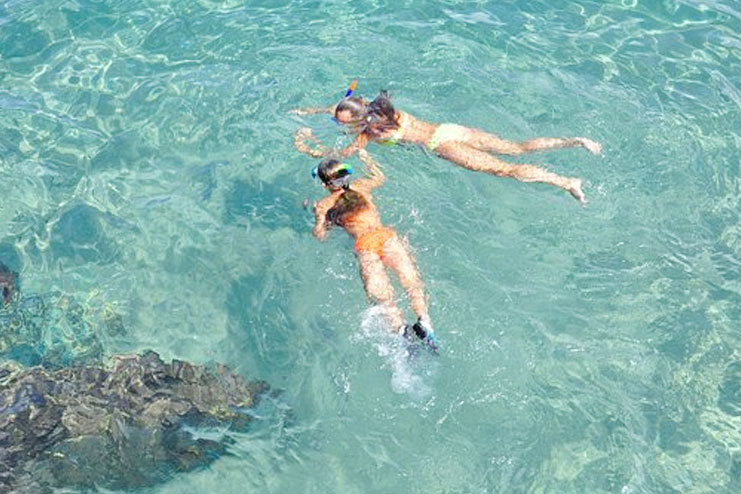 Lakshadweep although does not offer a lot of reasons to party as there are not much pubs or clubs around. Also a big point is that alcohol consumption is prohibited except on the Bangaram Island. There isn't a big shopping market which is a not so cool thing about a tourist spot or that you will not find many alluring and fancy restaurants to stop by. Nevertheless, you find beautiful skillful artifacts and handicrafts made of the palm fronds and coconut coir for your souvenirs.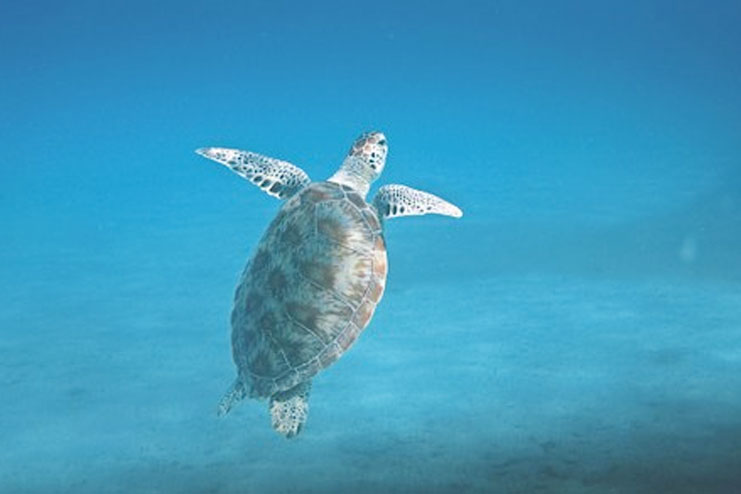 Kadmat Island: This Island is one of the most popular ones for the tourists to visit. A huge lagoon in the west side of the Island which is about 10 km from the Amini is amazing too. You find dolphins cleaving through the beautiful clear blue sparkling water with some sea turtles and flying fish in the sea.
Kavaratti Island: This Island being one of the most developed ones in Lakshadweep makes it the administrative capital. The population at Kavaratti is dominated by the non-islanders. Plenty of Mosques in the island which numbers to about 52 are incredible. Ujra mosque is the most beautiful one out of the 52.
Kalpeni: This place is located at a distance of about 76 km from the south of Androth. The place is well known for its locating being in an extensive and shallow lagoon. This lagoon is indeed world famous for its beautifully rich coral reef and marine life.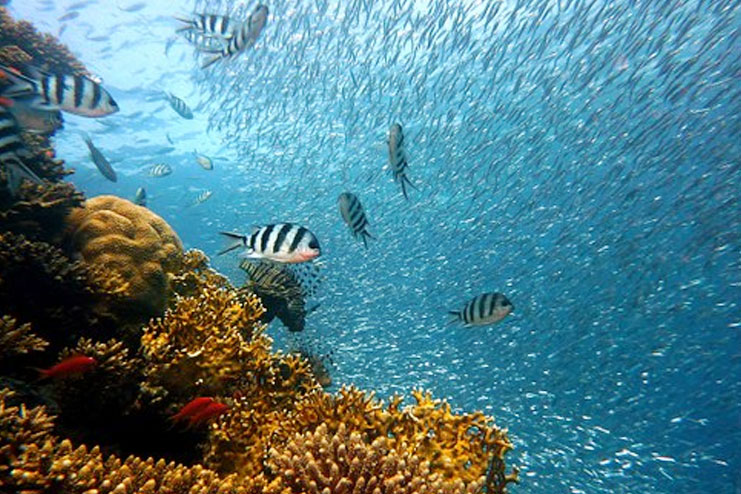 Bangaram Island: This island is a beautiful tourist attraction too and world famous for its smooth sand beach. The amazing tall palm grove backdrop just makes it perfect for plenty of pictures and scenic beauty. The smooth sand here is caressed by the waves of the multi colored sea. This picturesque destination is around 8km from the north side of Agatti Island. From shipwreck snorkeling to the hidden beaches with hermit crabs and bluest of the ocean to the lagoons full of sea turtles make it a wholesome experience for the visitors.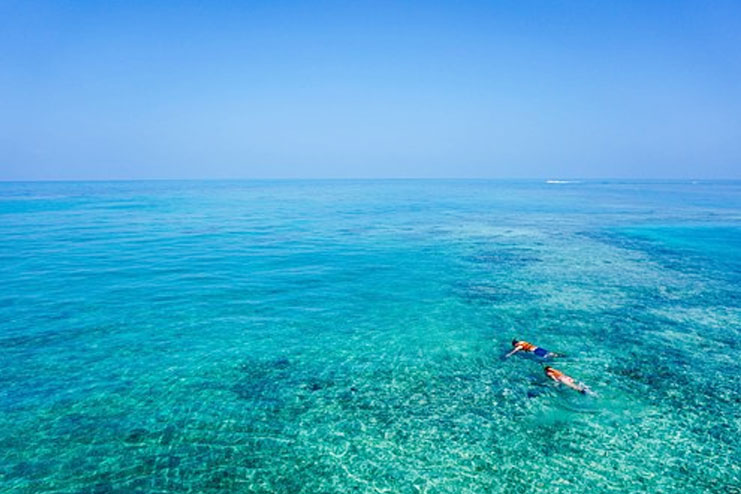 Agatti Island: This is the island that you are going to land the first and is a great one located around 459 km from Kochi, Kerala. Agatti Island being 6km long has surplus fishes and lets you enjoy the bliss of seafood here. Fishing is the main occupation here for the people who live. The island has some amazingly beautiful and best beaches for swimming in the whole world. Tourists love to indulge in water sports here and find huge lagoons too. The beaches are clean and the water is deep blue here with the most colorfully diverse underwater world you can find.
Pareli 1 and 2: These are tiny islands which are surrounded by shallow lagoon towards one side where as the other having a deep sea. You can cover this island by walking for 15 minutes. The shallow lagoon makes it a beautiful home for numerous sea turtles with the deep sea being homes for the stingrays and sharks or flying fish. This island is as well full of hermit crabs and sea turtles.
Thinnakara: A small and cozy island making it a perfect paradise for the vacation is isolated and has very limited accommodations or cottages on the shores. This island offers a perfect escape especially for those who want to be out and far from the rush of life. Snorkeling, kayaking, playing volleyball or relaxing in the hammock and gaze in the deep horizon are few of the best things this island offers.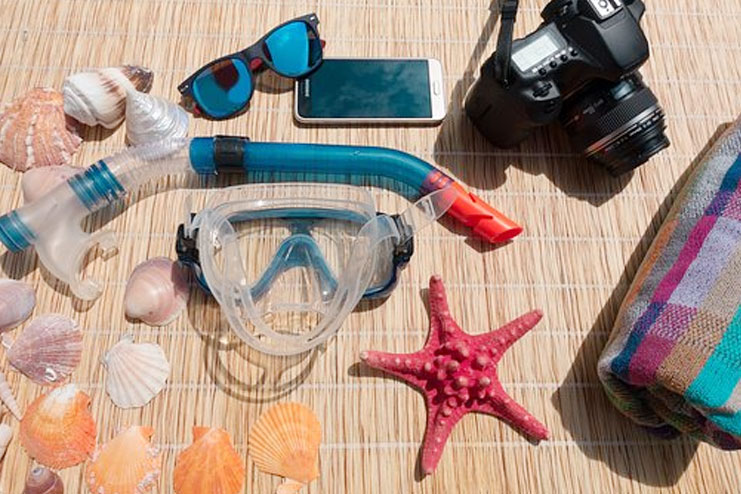 Minocoy Island: The beautiful coral island which is in the Arabian Sea and full of the coconut groves along the long beautiful stretch of powdery beaches is one of its types in the world. This island is famous for the center for Tuna fishing. Another attraction on this island which is an ancient Lighthouse which was constructed in 1885 gives you a breathtaking view of the island.
5 Best Resorts in Lakshadweep
We have got some best places to stay for you as part of the Lakshadweep travel guide. Accommodation in Lakshadweep is usually available in the eco-friendly cottages. There are resorts and cottages on the islands of Kavaratti, Minicoy, Kalpeni, Bangaram and Kadmat. Government lodges are as well available which are in very reasonable rates. Most of the resorts are closer to the sea with numerous lagoons providing beautiful window views to their visitors.
1. Kavaratti Island Beach Resort:
[caption id="attachment_22642" align="aligncenter" width="741"]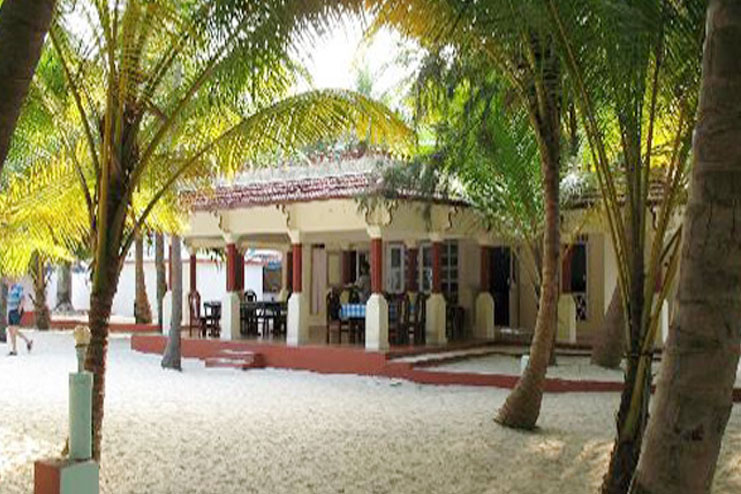 ImageSource: www.lakshadweepidentity.com
Of all the beachside Lakshadweep resorts, Kavaratti Island Beach Resort is one of the most gorgeous and best resorts in Lakshadweep you must go which is situated in the Kavaratti Island. It is amidst the azure water, sparkling white soft beach and the beautiful gigantic coconut groves. This is a brilliant location for sailing on a yacht with your partner. It is a great place to enjoy your honeymoon too with the lovely romantic stroll on the beach and watching the marvelous sunset together.
2. Agatti Island Beach Resort: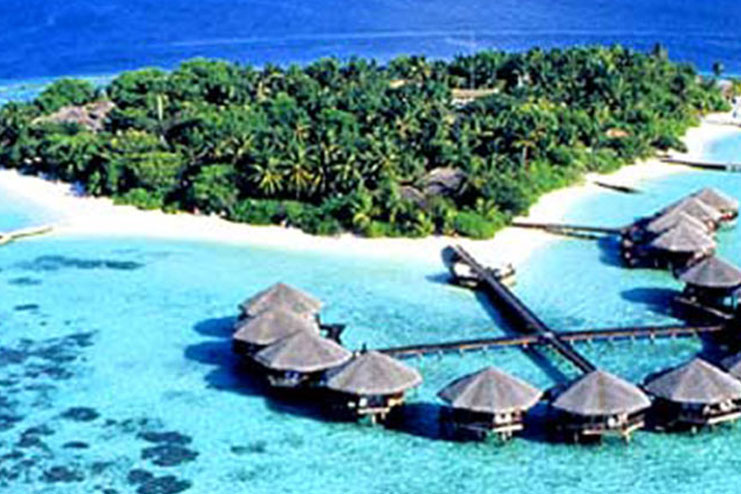 A resort surrounded by the palm tree which has everything you will think of for spending a great relaxing time. The resort as you might have guessed, is located at the Agatti Island in Lakshadweep. This resort is equipped with spa, swimming pool and gym. The resort offers private cottages and rooms in deluxe as well as standard categories which are very well equipped with all the necessity amenities to make you comfortable in a secluded island as long as you stay.
3. Minicoy Island Beach Resort: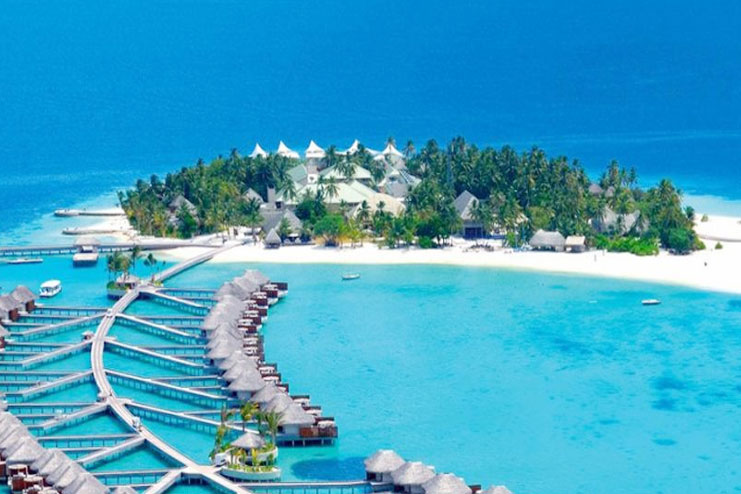 If you are thinking to enjoy serenity for longer duration and relax, this is the place to be in the Minicoy island at Lakshadweep. The scenic view from the room to the privacy for couples, everything that Minicoy Island Beach Resort has to offer is indeed incredible. The resort staffs help you in organizing the snorkeling trips or scuba diving, glass bottom rides and other watersports to make your trip successful and an experience worthy remembering.
4. Coral Paradise, Agatti Island: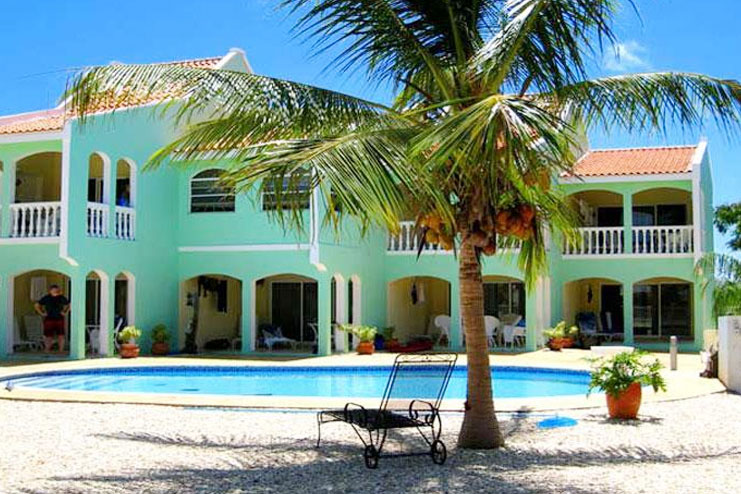 This is a beautiful secluded stay resort at the Agatti Island in Lakshadweep. An eco-friendly accommodation provided which have many secluded cottages and beautiful huge garden with the courteous hotel staff and around the clock travel desk to help you with all you need. The resort is a few minutes from the beach where you can easily take a walk and swim at the sun basking beachy water. The sunset view is beautiful and mesmerizing.
5. Kadmat Island Beach Resort: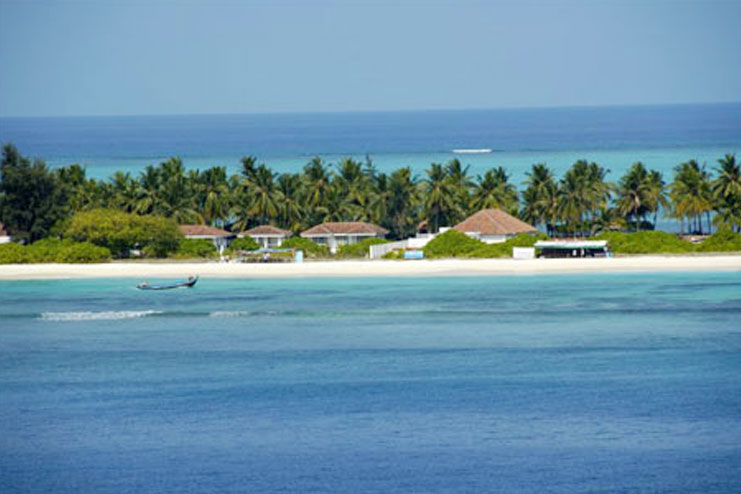 A beautiful resort located at the Kadmat island of Lakshadweep in the middle of the white sand and sun-kissed beach just makes it a perfect location to be at. This is the only accommodation available on the Kadmat Island which has about 28 Rooms Sea facing AC and Non-AC rooms along with direct approach to the white sand beach of Kadmat which captivates every traveler. There are watersports available in the island and the staff is very friendly and helps you to get the booking for diving and kayaking too.
Read More: