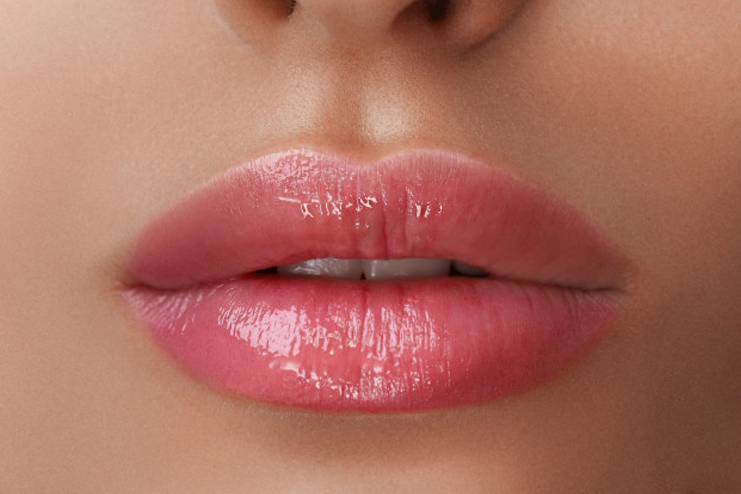 The tiny lines and wrinkles scare you growing into major imperfections on your face. The lines on your side lips and upper lips are unnoticed. But they become noticeable if you ignore it. The smoker's lines are something of this kind. You must start the trials to rid of those smoker's lines with the tips and remedies.
Remedies don't seem that practical until you follow religiously.You need to hold on with patience and believe in the natural method. It takes longer than you expect. If you want to remove the smoker's lines, then make the remedies a part of your skincare regime. You will find them going off your skin.
When you are working on your beauty, you may also be curious about knowing the causes. Then automatically, you would look for the ways to prevent the problem. You need not reach out to another source for this relevant information. You have all the additional information along with the simple tips to get rid of smoker lines.
What Are Smokers Lines?
Before going to know the remedies, you must know what smokers lines are exactly. Smoker's lines are the lines formed in between the area of upper lip and nose. There are various causes for smoker's lines.
What Causes Smokers Lines?
The causes for smoker's lines are very few. The term indicates that it is related to smoking and yes it does. Knowing the causes, you will become cautious about your lifestyle habits and take the right precautions to reduce the smokers lines.
Smoking
Smoking reduces the ability of making your skin boosts collagen and elastin production. Your skin needs strength to resist the damage of connective tissues. Your skin loses the ability of healing of connective tissues with smoking. If you want to prevent wrinkles and lines on your face then you must quit smoking. Don't make a habit of smoking as you may see premature aging signs.
Aging
Keeping smoking and other risk factors aside, aging alone can be a cause of smoker's lines. As you grow, your skin naturally loses the elastin and collagen which results in lines. You need to take extra care to avoid aging signs and for youthful looking skin.
Sun exposure
It is estimated that 90% of aging signs are caused by sun exposure. The most important proteins collagen and elastin. Due to UV rays,your skin loses these natural proteins. There it deteriorates the youthful appearance of skin. Over the time, you will see lines, wrinkles and hyperpigmentation as the results.
Muscle movement
The facial movements at your lip area can also cause smoker's lines. The wrong muscle contraction repeatedly is seen as a risk factor of lines around lips. So, you need to be mindful about your muscle contractions and facial movements.
Tips and Remedies-How To Get Rid Of Smokers Lines?
Have a routine skin care and bring a few changes in the ways you treat your skin to reduce the lines and wrinkles. You need guidance that details the right ways of treating your skin. You will find these remedies and tips easy.
1. Moisturize

You need to rejuvenate your skin on a daily basis. Moisturizing your skin is a basic step of avoiding lines and wrinkles. As you age, eventually your skin reduces collagen products and lines and wrinkles occur on your face. The condition becomes worse if you miss to moisturize your skin. Dry skin is more vulnerable to lines and wrinkles.
You can choose the natural oils mixing with essential oils to moisturize your skin. Simply choose a suitable oil for your skin type. Massage your face before sleeping or make it is a morning skin care ritual. Also you the oils protect your skin from infections and repairs your skin from pollution effects.
2. Less sun exposure

Sun exposure damages the connective tissues of your skin which leads to smokers lines and wrinkles. It also reduces the vital vitamins like collagen and elastin with harmful UV rays. If you cannot stay away from sun exposure then at least shield your skin with SPF products and invest in a good sunscreen lotion.
3. Exfoliate
You must regularly remove the dry and dead skin off your face. This makes your skin look radiant and appear smooth. It also reduces the appearance of smokers lines. You can use the basic scrubs to exfoliate your skin. Sugar, coffee scrubs do the exfoliating job effectively. It improves your skin texture which also slowly eliminates the lines. You can start exfoliating even to prevent the lines and wrinkles.
4. Right facial movements

If you are a non-smoker but still have smoker's lines then you are contracting your lips a lot when you speak or make expressions. The wrong facial movements are also wrong muscle movements which causes lines.
Pouting and drinking water from bottles also may make you hold the lips in the wrong way. You cannot be too restrictive about your facial movements. Hence, you can practice facial exercises to avoid lines and wrinkles.
5. Hydration

Skin hydration is important to prevent smokers lines. Eat a good amount of berries, veggies that hydrate your body. This also helps hydrate your skin. You can consume juices, healthy drinks to maintain healthy skin. Do not forget to drink at least 8 glasses of water.
6. Vitamin C

If you want to keep the skin aging signs at bay then you need to boost the collagen. Vitamin C helps heal the connective skin tissues. It also shields your skin from sun exposure and avoids the aging signs like hyperpigmentation. To boost collagen, you need to add plenty of citrus fruits in your regular diet. Also use vitamin C skin serums to protect your skin from sun damage and dryness.
7. Do not use straws

We gave a detail about muscle movement that causes smokers lines. Using straws can automatically make your muscle movement wrong. You hold your lips in the wrong way while using the straw which gradually creates the smokers lines. When you are drinking juices and smoothies, make sure you sip through glass directly. This may avoid smokers lines.
8. Use gentle cleansers

Dryness can cause the lines on your face. That is the reason you are asked to ditch soaps and harsh cleansers. The harsh soaps and cleanser strip off the natural oils that your skin needs to avoid extreme dryness. This slowly leads to wrinkles and lines. You need to only use gentle cleansers that don't strip the natural oils of your skin.
9. Smile, Smile and Smile

Smiling lifts up the facial muscles and reduces the lines. Smile wide as it is a skin friendly benefit. Also it releases the stress and causes aging signs again. Anyways, your face looks attractive when you smile.
These are the natural remedies you can choose instead of painful treatments. You need not alter your skin and features if you have a skin care routine. Avoid the causes and follow the remedies to maintain youthful and glamorous skin.