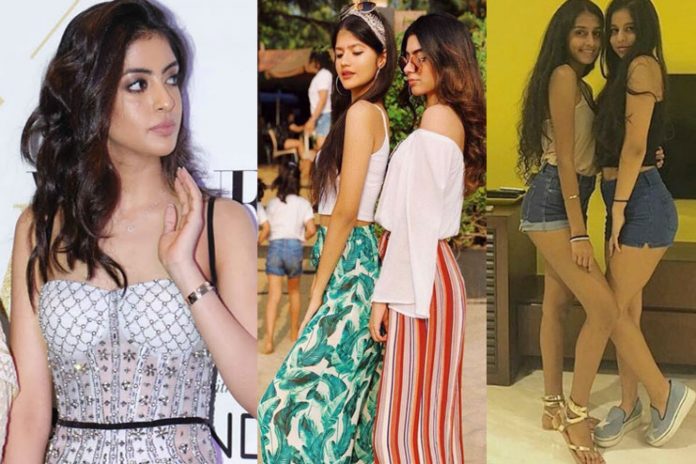 The word fashion has no boundaries. New trends and fashion keep coming every year and managing with the latest one around us matters. Teenage party wear dresses are trending everywhere. Know about the hottest fashion trending here.
Be it a tea party or a birthday party, dressing up well and appropriately is very important. Basically, your dressing style is what you like to be in! But you might want to be weather appropriate too, for example, chiffon for summer and satin or silk for winters. Teens could bead with shimmer in the sunlight and glitters and sparkles in the night.
Dresses can be anything like a pair of jeans and nice top or shirt to wear with heels or a pretty feminine look for the tea parties or a chic dress for the Sunday brunch. Wearing your best and being confident is the best party dresses for teens. Star kids have their own style and genetically blessed with their looks. They always are the ones to have the media's eye and attention being their darling. With their parents in style and trends always up-to-date, the kids are nevertheless in their best trends too. The young ones are painting the Bollywood town with their swagger too. A great inspiration to learn from for teenager's party dresses. Let's take a look.
Teenage party wear dresses
1. Aarav Bhatia:
Son of Akshay Kumar and Twinkle Khanna is one of the fitness freak teenagers like his father. Aarav, who is not seen out partying much, but when he does, he has the perfect style and smartness similar to his dad!

Take a look at the picture above when Aarav was clicked partying with his gang wearing this super casual jeans and t-shirt with a bold blue jacket to team it up with. Clearly, his pictures are a great example of his style and handsomeness.

Another picture above to show the complete in style one of our upcoming diva, where he wears a printed half shirt as an accessory on a black plain T-shirt and teaming it with casual jeans and sneakers.
2. NaavyaNaveli:
Granddaughter of Amitabh Bacchan who has her style quotient always high has been a great inspiration to many teens around.

Pictured with her mother above, looks simple, elegant and chic wearing an off-shoulder top tucked in her casual ripped jeans. Keeping her hairstyle simple, letting it lose, she makes the fashion come for real.

Another party look for Naavya where she looks gorgeous with wearing a crop top and short skirt, a combination of black and white with a pair of boots. Adorable as she is in this simple combination of fashion.

Another beautiful floor length dress which Naavya wears to a red carpet event last year. Well, there isn't much to say about her style but we know that she keeps is simple and elegant every time. It is easy to follow her trendy style.

3. Aryan Khan:
Son of the Bollywood heartthrob Shahrukh Khan has always given us reasons to follow him and keep a look at his trendy outfits. Here are some pictures to see how he has dressed up for the parties with his other friends or for events!

Check out Aryan khan in his casual ripped jeans with a hoodie t-shirt looking as cool as he can to a party in Mumbai. It would not be too difficult to follow his trends as we have seen him keeping it simple yet classy just like his father.

Take a look at another picture where he adds up a leather jacket to his all black jeans and T-shirt with a white pair of shoes. How cool, isn't it? We think twice before pairing the opposite colors, but here he is proving it wrong and taking the unconventional combination to the party with friends. No wonder why media is obsessed with him.
4. Renee Sen:
Yes, the adopted child of Sushmita Sen who is as adorable as her name is.

Renee is most of the times seen in the simplest of the style, keeping it real and beautiful like her mother. Take a look at the simple knee-length dress that she wears and the beautiful heels. Letting her hair loose with the natural curls, she looks gorgeous. She is a great inspiration to look for party dresses for teen girls.

Another picture of Renee Sen celebrating her 18th birthday with mother Sushmita sen, wearing the best cocktail outfit ever. The heels and the color of the dress make her look simply stunning. Keeping it real and simple again, wearing smart spectacles she enjoys her birthday party last year. You would not find it very difficult to follow Renee Sen's teen party dresses as she keeps it minimal and elegant always.
5. Arhaan Khan:

The teen king Arhaan Khan, son of Arbaaz and Malaika Arora Khan is completely rocking his trend and style. A picture that proves his style and swagger with his mom and aunts with him. The white and black combination of t-shirt and jeans along with a cap to add that edgy look to the casual outfit is just smart! Another picture your way below that tells he can just rock any style, with his jeans shirt worn with open buttons on top of the black hoodie t-shirt a and black pair of shoes is just a wow combination of this celebrity kid!

To his right is Sohail Khan's son Nirvaan who also rocks up his teen looks. Don't the duo just rock the style and fashion and geared up for the big screen already?
6. Khushi Kapoor:
You might have already guessed it by the name that she is indeed the daughter of Sridevi and Boney Kapoor. The youngest daughter who is not only just trendy but also loves to get clicked. A huge swarm of Instagram followers already making her a diva like!

Take a look at the picture above, don't you love her style already? She flaunts her body and style with the best dresses for teenage girls. And an inspiration to the girls out there to match up to her style and fashion sense. Coming rightly from her mother Sridevi who still looks stunning in any attire she dolls up in.

Another one with her friend Anjinidhawan where she wears striped palazzo pants with off shoulder white top. A perfect beach party dress with the sunglasses to make it look stunning.
7. Suhana Khan:
Teen daughter of Shahrukh Khan and Gauri whose pictures tell you loves spending time with her best friend. Take a look at the party wear dresses for girls the two of them flaunt. She indeed loves getting clicked. The hot pants with a black crop top and letting her hair loose with comfortable loafers is just right to go out with friends and have fun.

Another picture that was recently clicked has grabbed the eyes with her style of dress. The class of her style and dress is an inherent from her stylish mother and Bollywood King father.

A party picture for you where she is seen with her besties on the New Year's Eve celebration below.
Quick tips for party wear dresses for teenagers:
Avoid bold black for any special occasion.
You must avoid very short skimpy uncomfortable dresses for a tea party or a party at home as miniskirts or shorts are more like outside dresses. Avoiding very short dresses helps you to enjoy the party relieved.
The best way to go about a dress is to note the length between the knee and the ankle to have that perfect classy look. Short dresses are not for most of the occasions.
Florals are always in especially for a casual dinner or outing at the beachside or any resort.
Whatever be the occasion, the best is to dress up your way of comfort and style. Follow few tips from above and let the party roll!
Read more: