How much ever woman get dolled up, she is incomplete with a colour on her lips. To make her natural pretty smile a bright one lipstick helps heaps. Lipstick is the best friend of every woman. Even a dull day makes her happy with a vibrant colour on her lips. They may be infinite shades but she sticks the fave lip colour on her lips. She gets obsessed with a single lip colour for days and years also. Love for lipstick is true for all women and it is irrespective of ages.
That is how a leading brand enlarged its avenue of lipstick. They have grown with colours, shades, shapes and reputation, market along with it. All the talk is going on about MAC lipstick. They made their label high and unlimited in lipsticks. This leading product gave many shades of the lipsticks and popular all over the world now. But we will now have a look on which shade of MAC lipstick suits Indian skin tone.
1. MAC Mhr:
MAC Mehr looks natural on lips. It gives you a matte finishing. If you want to keep it simple and classy then, definitely MAC mhr is the one you will love to wear. The pretty pink shade is really cool on Indian skin. You can wear this lipstick to get a natural and sweet look of you. It won't make you look bold but keeps simple and beautiful. You can apply 2-3 coats and blot it well to make it a bit darker for you.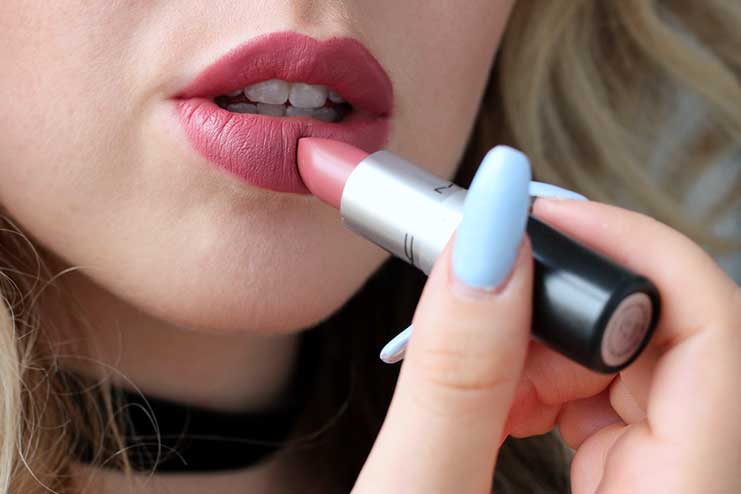 2. MAC Ruby Woo:
This hot red shade. As we know red lipstick is not suitable for all. But you can try this colour to know if it works on you. It looks great on some olive skin tone women as well. The matte finishing of this shade is flawless on lips. This is a magical shade of MAC lipsticks. A preferred colour by many celebs all over the world. Every actress love this crazy colour to make them look hot in the crowd they appear.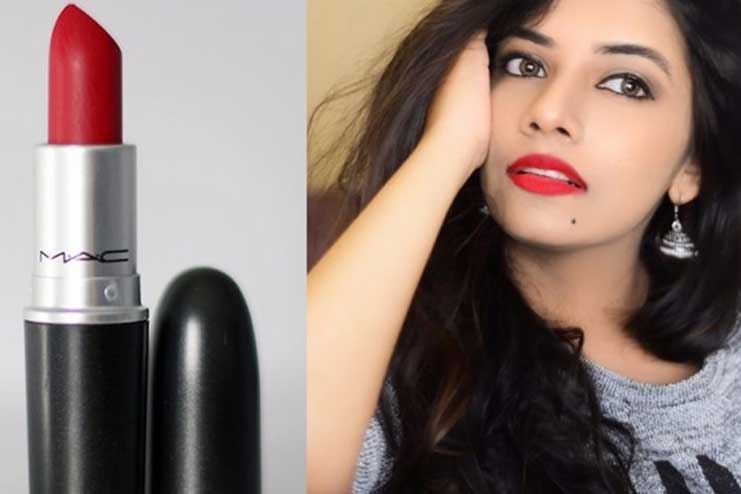 3. MAC Twig:
To me, this colours seems like a blend of pinkish and brown. MAC Twig lipstick blends the light medium skin tone woman. It is another beautiful nude swatch. You may not like brown or pink alone on your lips. Then you can just give a try to this gorgeous lipstick. It looks extremely classy and very much for the Indian skin tone.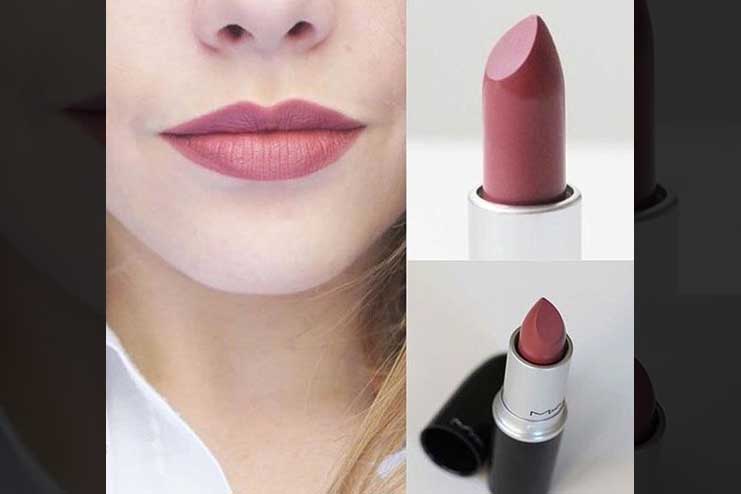 4. MAC Speak Louder:
This is a complete pure pink without any blend and combo. It suits well on every barbie girl and turns to be the fave once used. The shine of the pure pink is poppy and works well on olive skin and medium skin. Pink lovers will love this shade of the MAC lipstick and it really speaks loud being cool.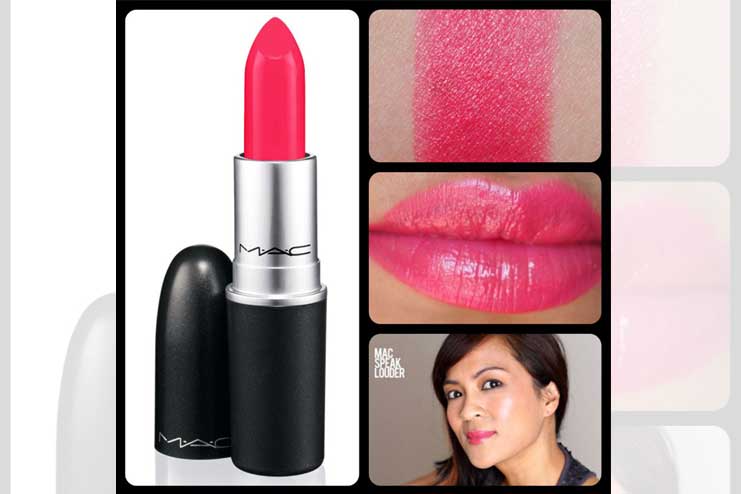 5. Mac Cosmo:
Mac Cosmo has a shining shade along with a peachy pink colour. It is loved by many women and to wear casually by anyone skin tone. This MAC shade is exceedingly fancy to wear and the satin finish of the Mac cosmo is loved by woman hugely. It has soft texture make lips feel comfortable and the way it stains the lips is awesome. A single coat is enough to stain the lips nicely.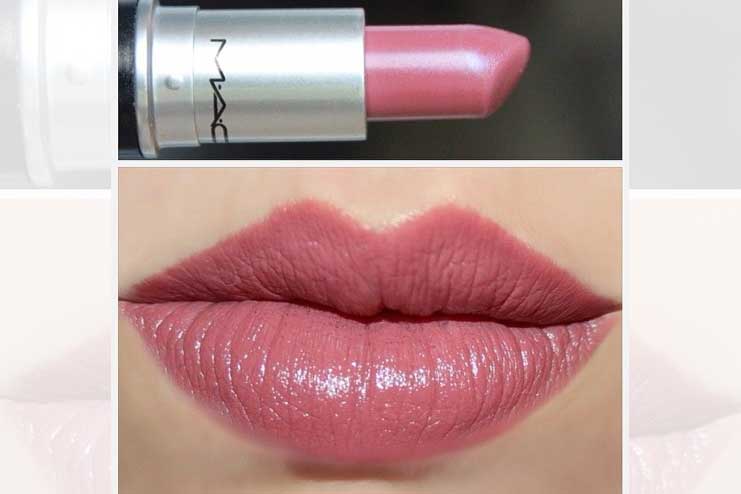 6. MAC Creme In Your Coffee:
You will find it a gentle colour. The way it sticks on the lips is awesome. This is one of the colours which suits any Indian. If you are trying to get a stylish shade on to your lips, then this can be a great choice.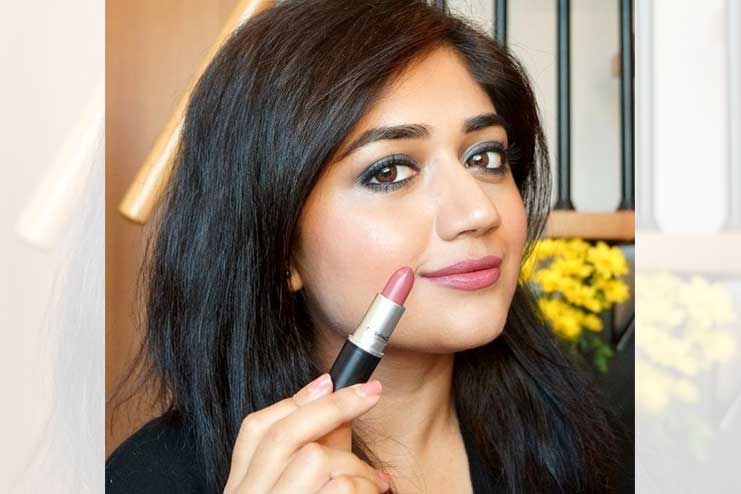 7. MAC Girl About Town:
This definitely suits Indian skin but again not for all skin tones. You need to go for a try wearing this lipstick. This unique colour is not a casual one and very much unusual shade used by the Indian woman. It may appear over on you but if it is working on you, you can carry on with it without leaving it.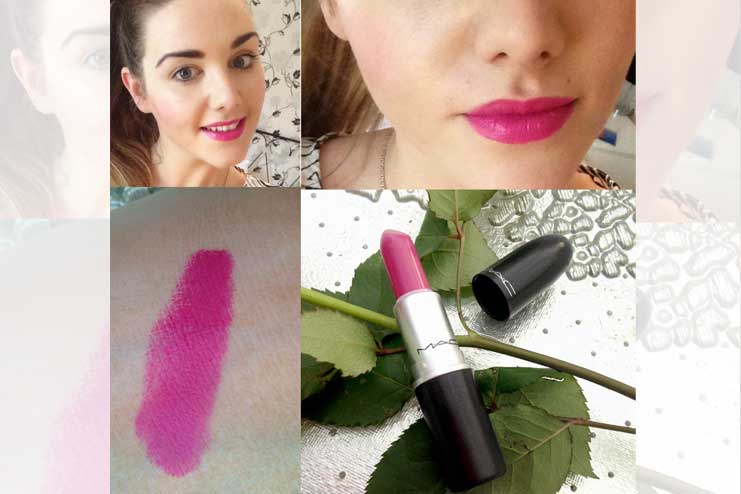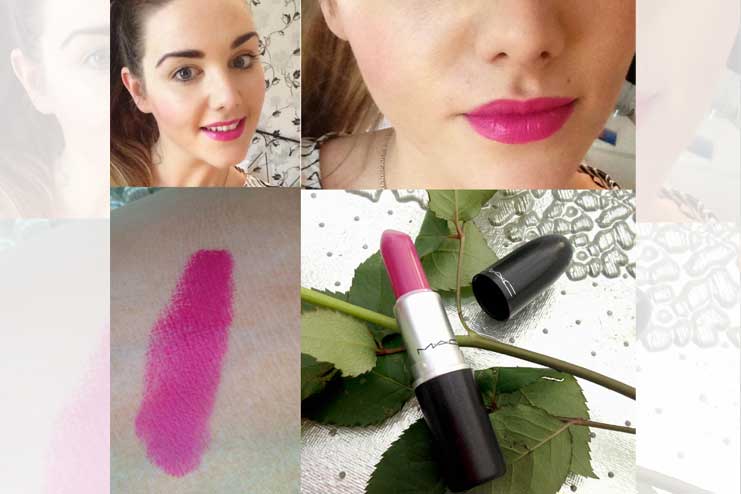 8. MAC Impassioned:
The slight difference between these are making a big difference after wearing them on lips. This is again beautiful pink. But not the one like other above seen pink lipstick. The natural you will become attractive wearing this shade and can be used as very casual colour by a normal skin tone.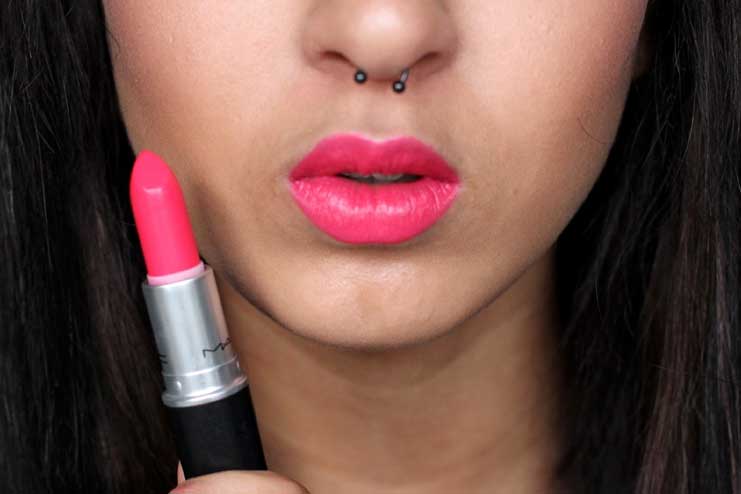 9. MAC Diva:
Wearing these shade lips look like a little dark maroon sky. It gives a perfect matte touch and stains longer on the lips. This is the darkest shade of all the lipsticks so far. And you can just know that by looking at the below image. If it suits your skin tone, you will look like a real Diva. It will nowhere less to give an angelic look for a woman. This bold colour can just make everyone awe! Wearing it up with LBD for a party is great ideas.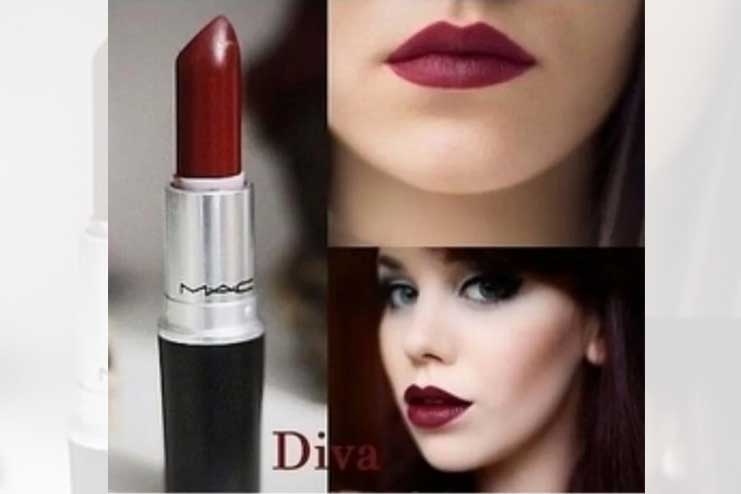 10. MAC Vegas Volt Lipstick:
The orange shade of this lipstick is not completely orange. It is actually different from real orange colour. But it can be another fancy colour. If you are a woman who tries something different every time, then this is your part of trials. See that keeps good looking. Again it is not a casual shade and not for all. It is the colour of MAC will grab your attention and locks you. The slight vibrant in this shade is really amazing.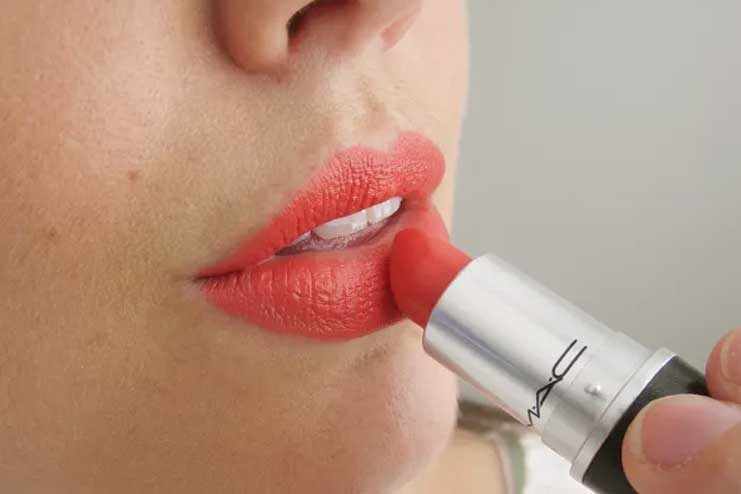 11. Mac Danger Lady Lipstick:
Lady danger has matte finishing and it lasts long n lips. This unusual colour can works on lighten skin. But you can include this colour in your lipstick collection and use it on right outfit. Lady danger gives complete coverage on lips with few coats and stains amazingly. All the preference goes to the look, if it is really looking good on you, then you can hold it on your lips without any hesitant. Seeing this swatch itself you will know it is for parties, weddings and evening wear.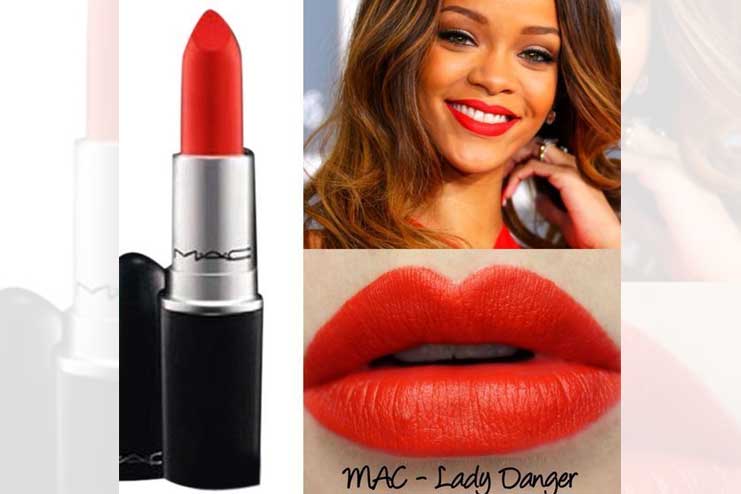 12. MAC Satin Peachstock:
This a nude colour of lipstick. This shade works for all skin types and suits much better for medium and olive skin tone as it is peach nude shade. This shade can be said as a friendly one which suits for Indian skin tone. Overall it is a lovely swatch of MAC.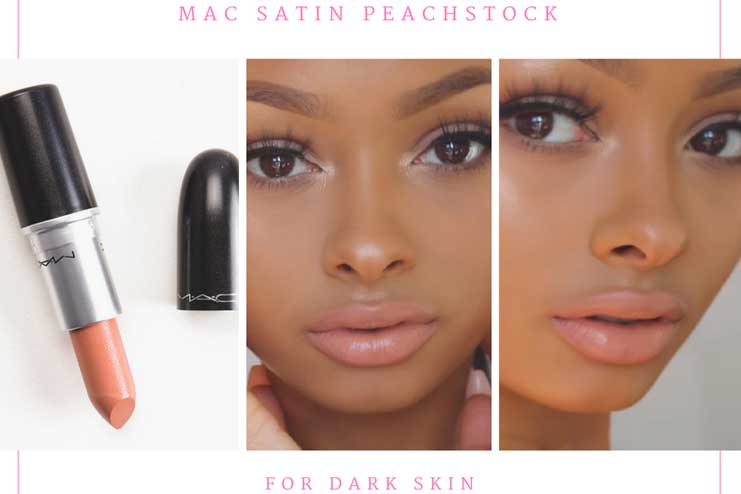 The love for lipstick will grow wearing these lip colours. No wonder! That MAC has grown so wide and standing out as a proud label for lipstick brands. Every woman is worth trying these swatches for their lips. May not be all the shades but can pick a few which are making you look good and attractive.