The cool breeze in winter is loved by everyone. The mornings of winter are pleasant and the evenings are beautiful. But what about the effects of wind and air that winter does to your body. The itchiness and redness are all through, that leads you to annoy. The tons of cold creams are never enough to dip your body into moisture. Even if you apply than it is required, body skin flakes and you start to scratch it off. You must think of locking your body with moisture and is done great by the essential body oils. The essential body oils can lead your winter days better than anything.
Best Body Oils for Winter which Your Skin Needs:
By now you must be finished at least 2 bottles or jars of body lotions. Keep the got jars and bottles aside, now you must try these body oils which are particularly meant for winter. No much process and no much time of yours, not expensive as well. You have best oils for body in winter. Now you must be thinking of your skin type and the effects of oil on your body. Calm down and pick an oil of your skin type.
1. Avocado oil: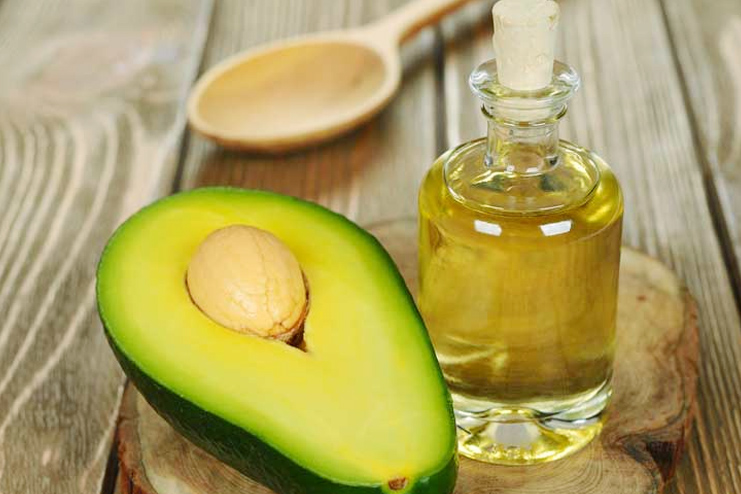 Avocado oil will be most effective oil for skin in winter If you are worried about your sensitive skin then you must try using this natural oil that can keep your skin free from all dryness. It can lock moisture in the skin easily and no clogging of pores. Apply avocado oil on your dry and sensitive skin to make it feel smooth. More of moisture is more of healthy skin you gain. On your winter dry skin avocado oil can make the magic and stop the irritation.  vitamin E and omega-3 fatty acids help the cell function normally.
Skin type: Sensitive skin
How often: You can use this every day in winter.
2. Coconut oil: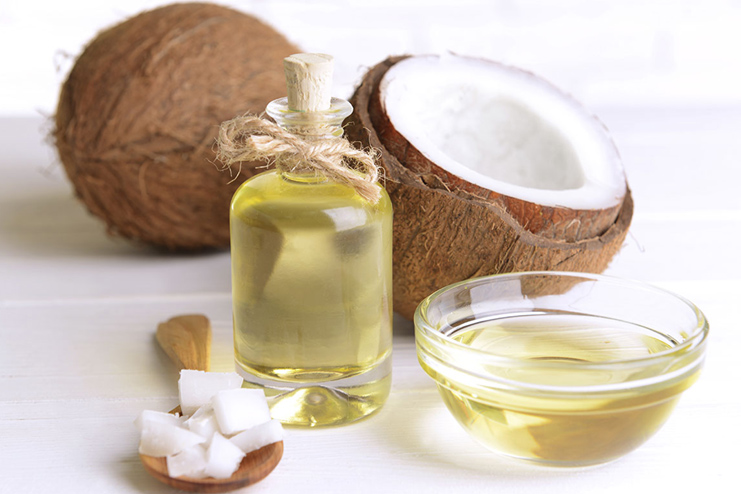 The best and all available is coconut oil. It is called as a body moisturizer. You can grab coconut oil form groceries shop and apply directly all over your itchy and dryness. The name that taken by coconut is true and apt. Coconut oil can be good for sensitive and dry skin especially in winter. The greasy texture of coconut oil is perfect to go on dry skin and sensitive skin. No doubt of locking moisture all the day. Not only face, but winters also show its effects on hair. So, give your hair ends proper nourishment with coconut oil along with body skin.
Skin type: Sensitive and dry skin
How often: Use coconut oil on daily basis in winter.
3. Jojoba oil: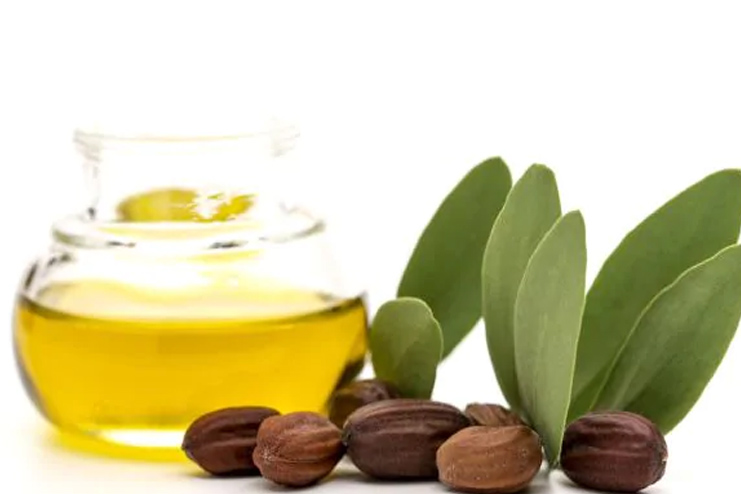 Jojoba oil is essential for winter dry skin. As the skin basically suffers from winter dryness, jojoba oil can remove the dryness. The chemicals in jojoba oil are much use to keep skin hydrated in winters. Jojoba oil can fight the effects of winter as it is rich in vitamin B and E. The zinc and copper content in jojoba oil can strengthen skin deeply in winter.
Skin type: General dry skin
How often: Use thrice a week in winter.
4. Lavender oil: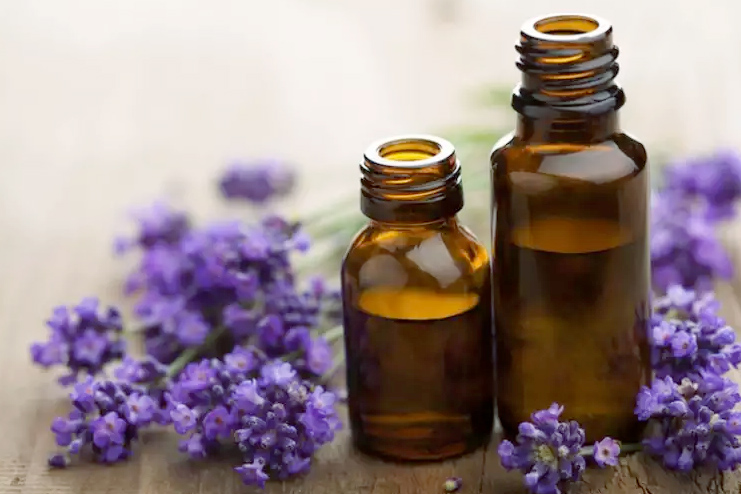 Your skin feels soothing with lavender oil in winter. Lavender oil has the power of calming down the skin irritation. The inflammatory and antiseptic properties of lavender can keep the itchiness and redness at bay. The smell can also make you feel pleasant and drown in a pleasant feeling when you apply the oil. You can simply apply the lavender oil using a cotton swab all over the body where the skin is damaged.
Skin type: Acne-prone or irritated skin
How often: You can use it twice a week.
5. Olive oil: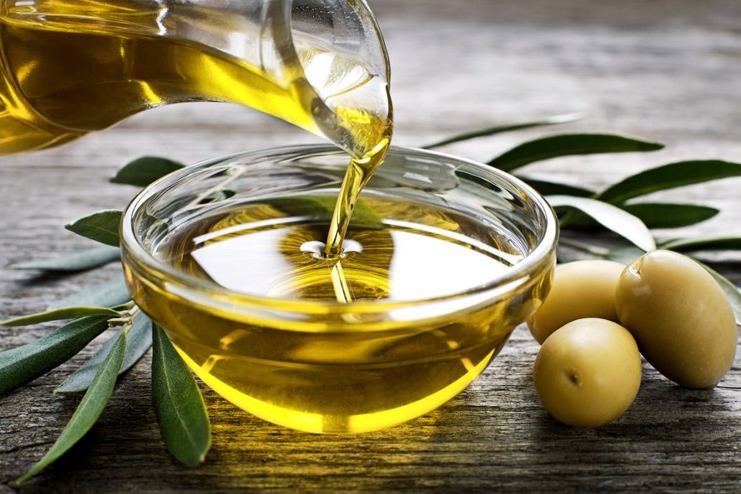 Take the help of olive oil and it will fight the winter dryness and other effects. The simple olive oil can make lock the moisture and keep you hydrated all day. You can apply oil before going to bed. So that the oil can nourish all overnight and feel your skin refreshed with a shower the next day. The fatty acids and vitamin E are the contents that are making olive oil the essential one for skin. Olive oil is super great at absorbing skin. So, you can choose the olive oil for fully dried and dehydrated skin.
Skin Type: Ultra dry skin.
How often: You can use olive oil on a daily basis if your skin is too dry.
6. Rosehip seed oil: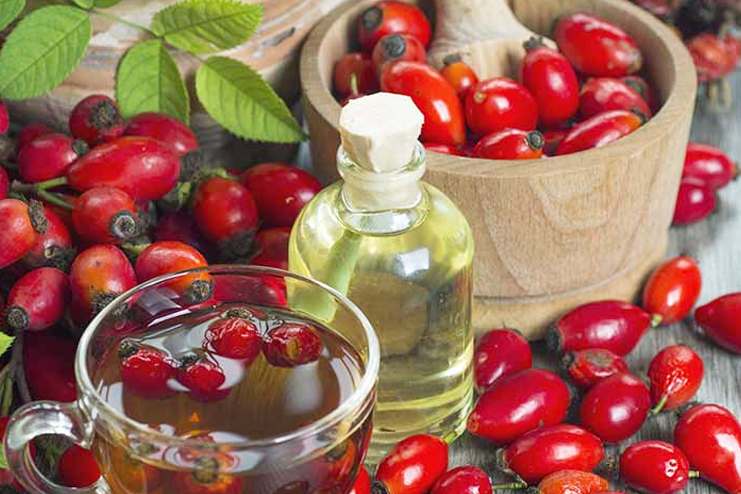 The benefits of rosehip oil are many. The fatty acids an vitamins A and C can function to remove the dead skin cells. You will have whole renewed skin by using rosehip oil. You can find the results in a few weeks using rosehip oil. It can make skin soft and smooth. You will wonder at the skin texture after using it regularly. It can remove all the aging skin issues. You will start to call rosehip oil as the best for skin in winter. No late! Go for rose hip seed oil and let it face the winter & get the flawless skin.
Skin type: uneven pigment, scars, fine lines, and acne-prone skin
How often: You can use it on daily basis.
7. Sunflower oil: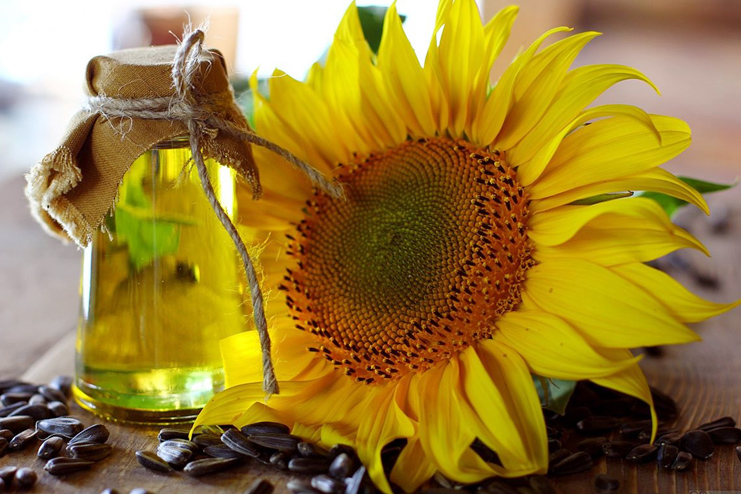 Your skin goes lifeless without any natural shine. You struggle to keep it normal. Then you must start using sunflower oil for lifeless skin. Sunflower oil can remove the dryness and irritation that your winter skin was going through all these days. The light texture will easily go into the skin and give lightening skin. Do the proper rubbing on your body with sunflower oil. You will be thankful for the benefits that sunflower oil got. You need not to think about how it absorbs into the skin. It is faster at absorbing into the skin and lock the moisture that you need in winter all day.
Skin Type: Dry, irritated skin
How often: You can use sunflower oil daily throughout the winter.
8. Tea tree oil: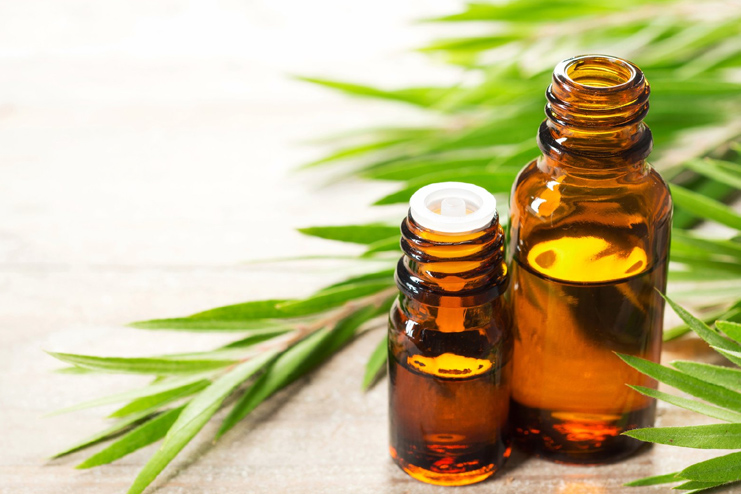 You must be worrying if your skin can take the oil and greasiness. The light texture of tea tree oil with not make you feel that. Skin also effects with redness, swelling and inflammation in winters. You can stop fetching for products that can keep your skin normal in winter as you have something best for you. Tea tree oil will remove all skin issues by going deep in your skin. Don't worry about pore clogging. You can use the tea tree oil if your winter skin is left with scars and spots due to any skin conditions.
Skin Type: Acne-prone skin
How often: You can use this oil on daily basis.
You must try these oils to cure your damaged winter skin. Get the shine back by giving the above essentials oils to your skin. Now you can let the winter hit you and you can hit the winter back with the essentials oils. Stop fetching and start using the body oils for winter. You can stick to your favorite oil once you start using it. Better use any one of the body oils before going to bed for full nourishment of the body. The deep nourishment all overnight can keep your skin all good the next day.
You need to take care of your skin in winter. Here are, Essential Home Remedies And Easy Tips For Winter Skin Care