Everyone wants their family to be their strength. A woman to be successful in her life, she needs support from her family. In every daughter's life, the mother would be her support system. A woman may grow to heights but her eyes always fetch for her mother to share the success.
The stronger the mother-daughter relationship, the strong a woman represent herself. All teenagers must learn how to make your bond stronger with your wonderful mother. If a mother, is reading this article, make that strong connection with your lovely daughter.
Your mother is the best critic, teacher, best friend and everything in your life. Her absence makes incomplete, her presence makes you strong and her smile makes you happy. The sweetest daughter can do anything to keep her mother happy and struggle to make her proud. This is an unbreakable attachment and powerful bond.
For Strong Bond With Your Mother
Remember that your mother gave you enough love from your birth to till date. As you are a grown up, you need to make an effort of making your bond stronger with your mother. When your mom is on your side, you would not mind even if the world is against you. She can be your saviour and angel in your life forever.
1. Share your everyday stories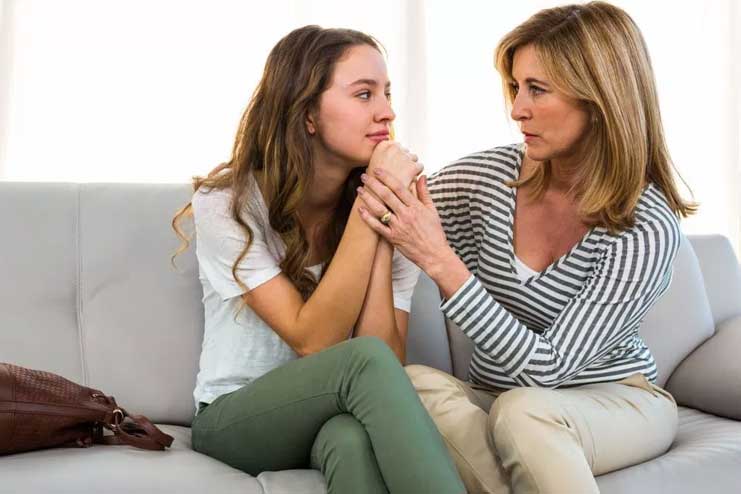 You need to share you daily stories at work, journey and something new that you learned. This makes keeps your bond stronger. This the best thing that you will take the forever place in your mother's heart. You stay far in distance but your daily talks are important for you both. When you share you daily experiences with your mom, she will correct your mistakes. It can be about anything that which can improve you as a person.
2. Give her warm hugs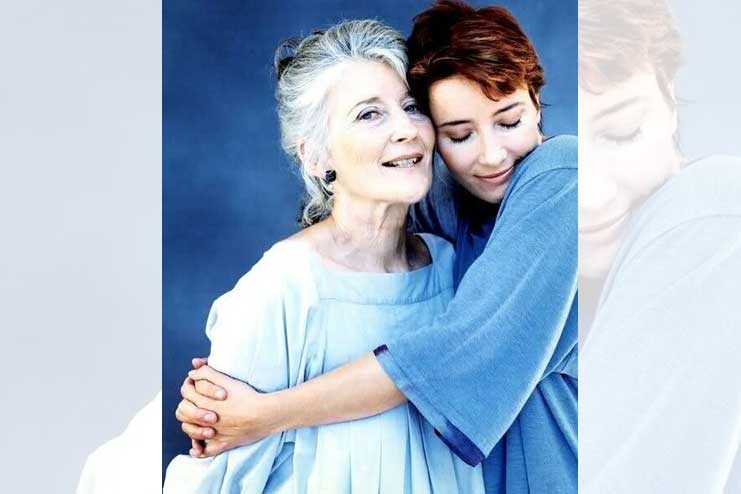 Let your mother feel the warmth of your heart. You can hug your mother for no reason and your mother would wonder but will not stop you. She would enjoy receiving such love from her children. This forever bond can be created and become strong with such simple and sweet things.
3. Give her strength with your words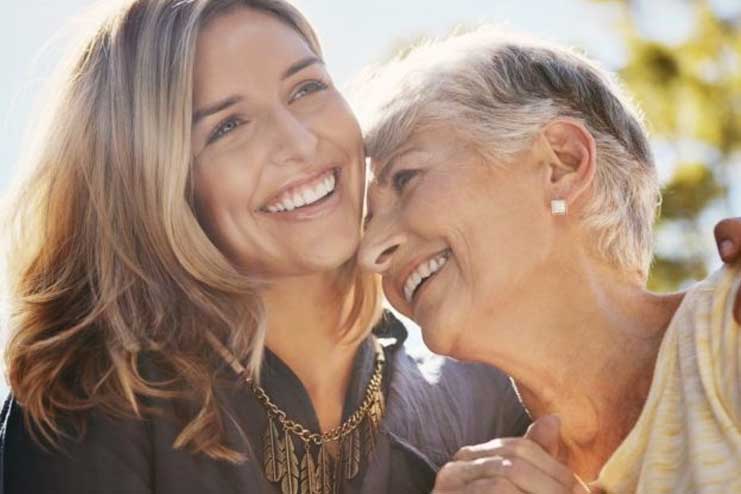 We get disturbed with some or the other thing in life. The only thing that can heal the pain is, support form our loved ones. So, you mother need your support and strength. Talk to her and give her the hopes to face the situation. Giver her back that support and strength which you always got from her. You can make her feel better and normal with your words of hope.
4. Tell the qualities you love in her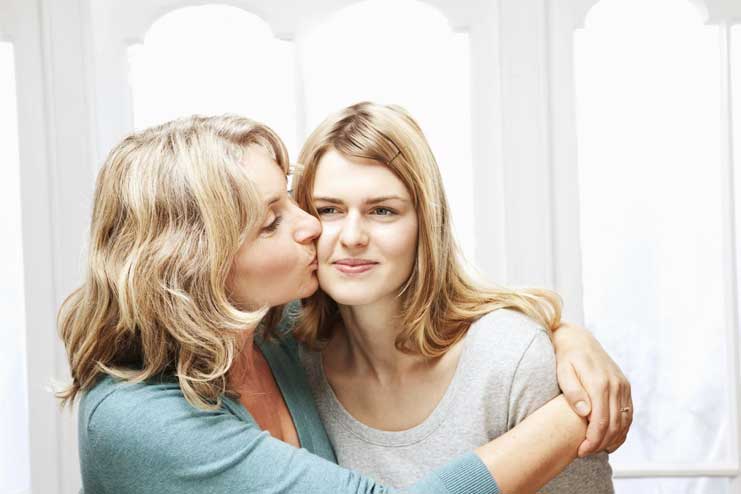 You can share the qualities that you love in your mother. Every parent life holds the compromises and sacrifices for their children. Now, all your mother needs is your care and concern. When you acknowledge her good qualities, she would feel special. She also gets to know that you are concerned about your mother and you keep noticing her. Take time to share what all you love about your mother.
5. Cook together and enjoy the meal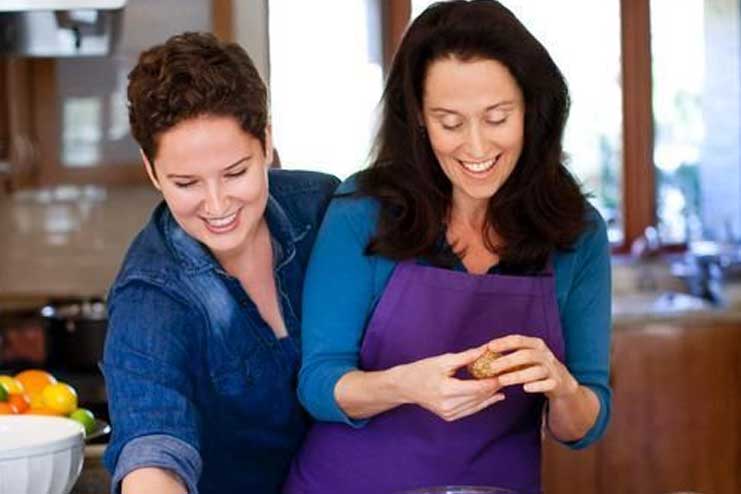 This is an amazing idea to make mother and daughter bond strong. Be the modern mother and daughter by cooking a meal together for yourself. This is one of the wonderful idea to have a quality time with your lovely mother. You also get some cooking tips and ideas. Cooking for yourself and enjoying the meal together with your mom is a pleasure. It is also a sign of strong mother-daughter relationship. Such lovely moments will stay in your heart forever.
6. Let her know that she is your inspiration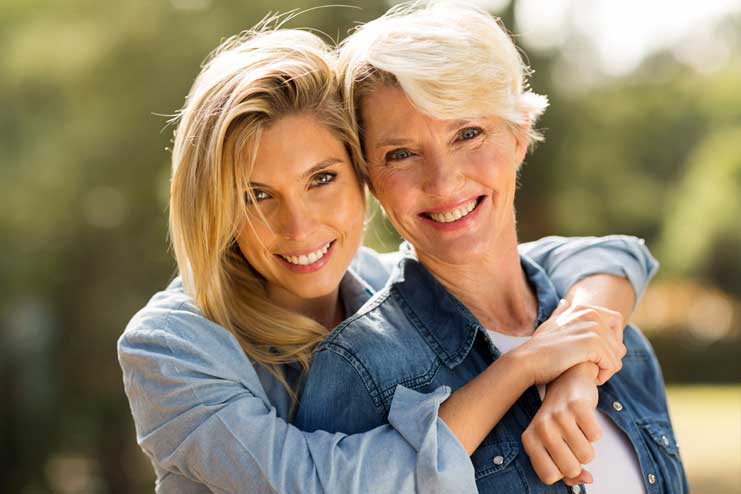 Every daughter takes her mother as inspiration. It can be about personal or professional life but you get learn loads from your mother. In fact, daughters start imitating their mothers from toddler age itself. So, you need to share how you got inspired by your mother. You are young version of your mother and she would love to see herself in you. An inspiring mother creates an aspiring daughter!
7. Think about and follow her advises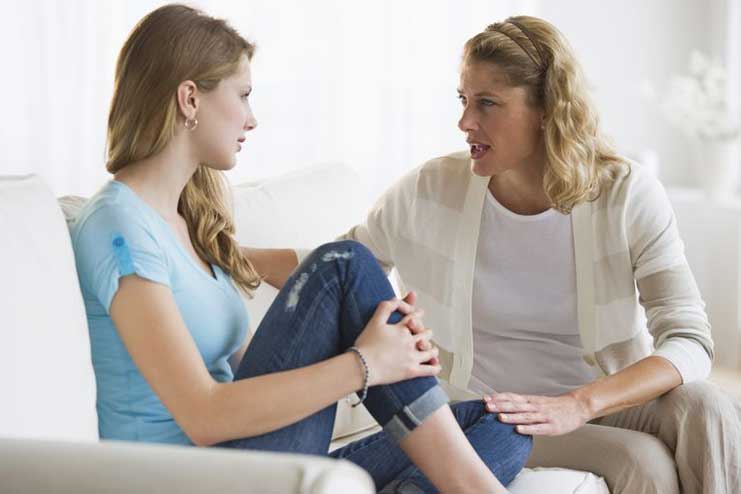 Every mother gives the right advises in her life. The path she shows can never harm you but it is for your good. Your mother can knows you well and he would choosing the best choice, way to lead you to a safe and harmless place. Again, if the advise is against your wish, you must also discuss about it. She may not object but guide you all the way. Be it your studies, career, marriage and any phase of life.
8. Have fun time with your mother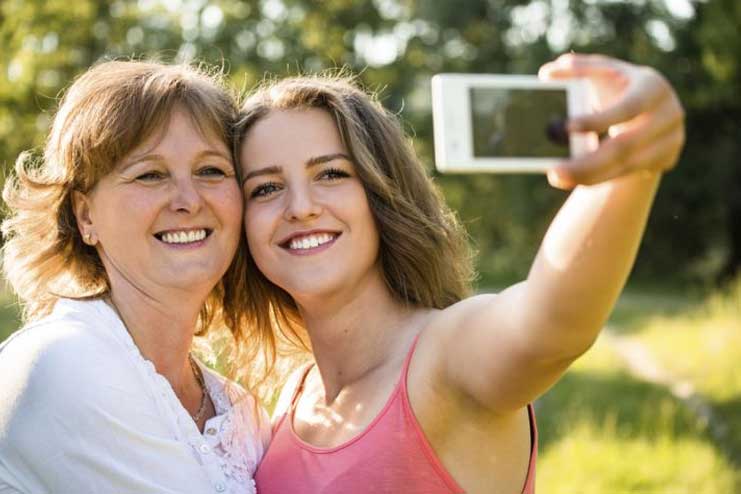 You may busy schedule where you have least time for any fun. But you make still make little effort and spend time with your mom. Your efforts of spending time with your mom can give her happiness. You can plan for movies or dinner out. Sometimes, you have to say and sometimes, you have you show that you lover her. This is the way to show that you love your mother.
9. Keep your ego aside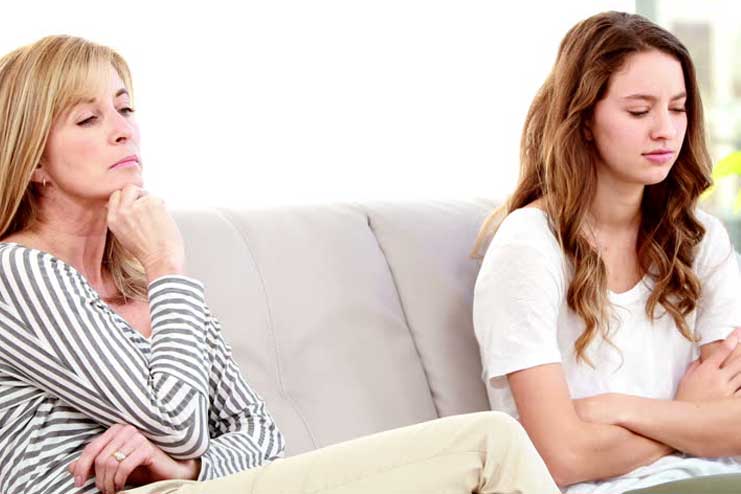 Ego comes like a spoiler in every relationship. But you need kill that ego before it kills your relationship. When you have a conflict with your mother, leave your ego and talk to her. You will feel the regret of having that ego with you, especially with your mother. Once your mother may not understand you but she taught you everything that you need in your life. You must remember this forever and let the ego go every time.
For Strong Bond With Your Daughter
A young mother is all responsible to build a strong bond with her daughter. Right from the small age, a mother to develop that bond. When you start developing the bond with your little daughter, she will make the efforts of maintaining the bond.
1. Treat her special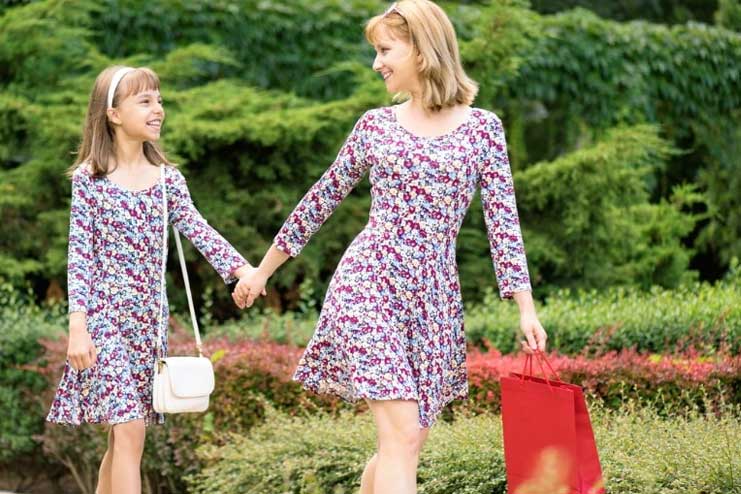 As a mother, you need to treat your children special. Your child may have some flaws but you need to treat her special. This will encourage her to be at her best. Your ignorance or strictness will damage the young mind. Be affectionate to her and give her attention when needed.
If you feel the too much of attention and special treatment will spoil the children, you also guide them.
2. Do not compare her with other girls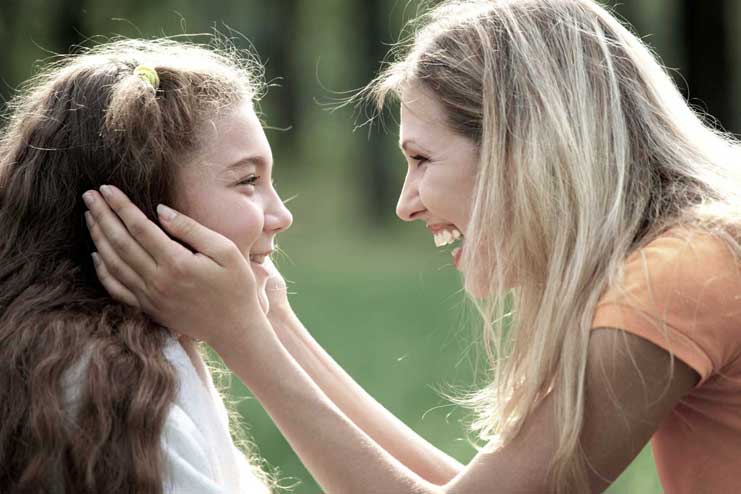 Your comparisons may not be the intention of hurting your daughter. But it hurts her badly and deeply. She will stop being herself and this is going to affect her confidence. Instead of comparing her, you must lead her on right path.The young minds get hurt easily as they are not enough matured to learn out of comparisons.
Compare with her own performance and own qualities.
3. Let her look beautiful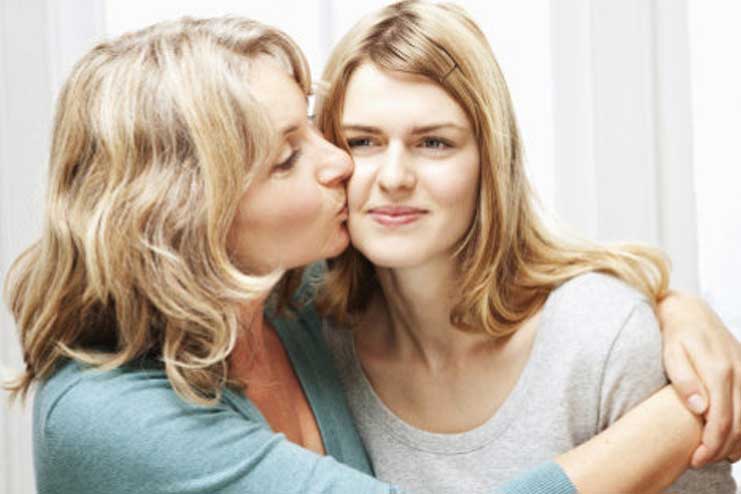 Your daughter may want to look beautiful like other girls. There is nothing wrong in her wish of looking good. A teenage girl would love to style hair, well dressed up and look pretty. Her favourite outfits and appearance can build her confidence. Your space will be highly valued when she grows big. The confidence and freedom you gave her, will face the world.
4. Teach her to be bold and brave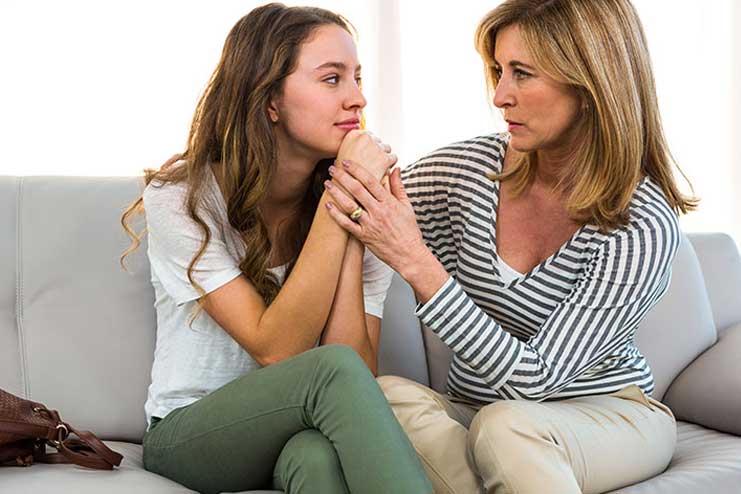 Every mother needs to teach her daughter to be bold and brave. You may stay beside her to guide her but not forever. So, you need to prepare her for future. At very young age, teach her to voice out and stand for herself. She must sound and walk bravely in tomorrows world. When she grows up, she will come back and thank you for the way you brought her up.
5. Ask her to follow you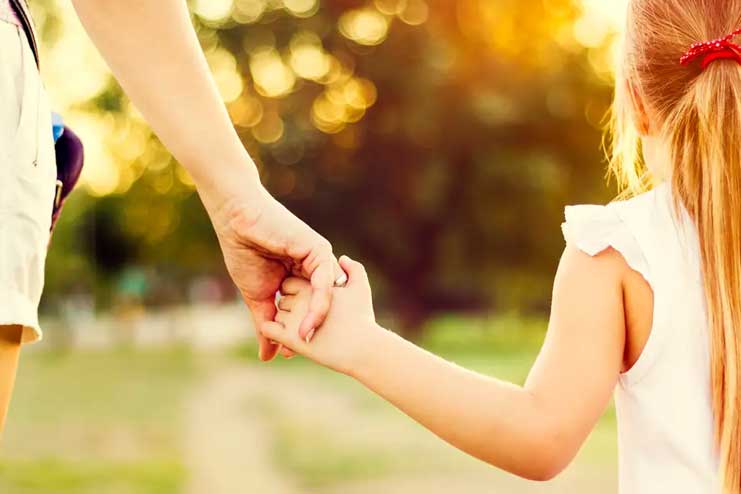 She can imitate you and follow your style, actions. Your daughter imitating you is common. But also ask her to follow your steps. Let her carry your qualities and traits to become a better person and strong woman. She walks in your path without taking a wrong turn in life. So, you need to make her follow you from toddler age. Remember that the qualities you want to develop must be registered in gentle way and at young age.
6. Share your life experiences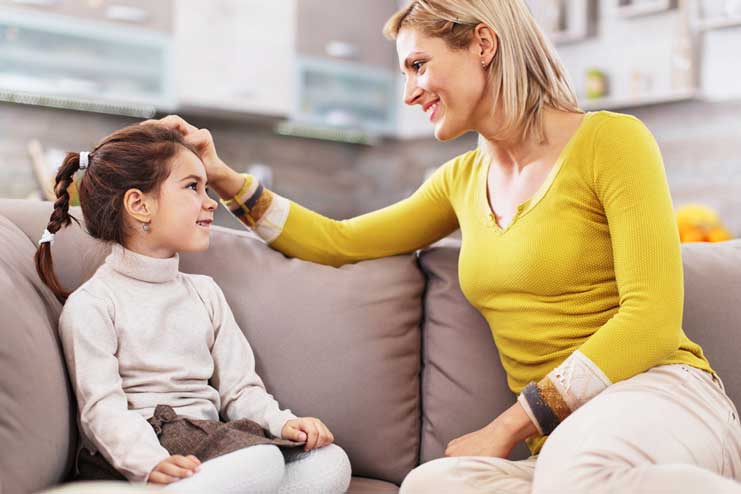 You need to share your own life experiences. The real stories thrill kids and they would also love to learn from your stories. The aspect you share must suit their age. Your school going daughter should know about your school days. Your teenage daughter should know about your career and other life experiences. They will remember your stories and take you as an inspiration. You can also be a role model to your daughter in every aspect of life.
7. Listen to her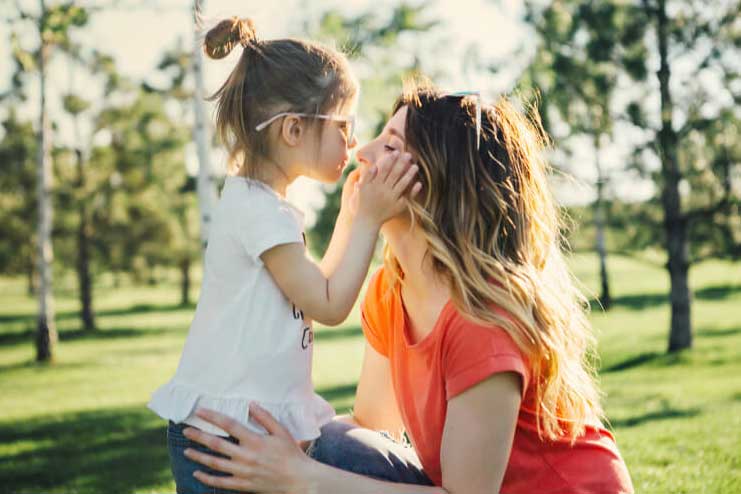 When your daughter wants to share her opinion or interests listen to her. When you show least interest in listening to her, there your bond will become weak. She may not come back to you with her opinions, wishes and interests any more. So, always listen to her and let guide her. You can fill the light in her heart with your love.
8. Encourage her talent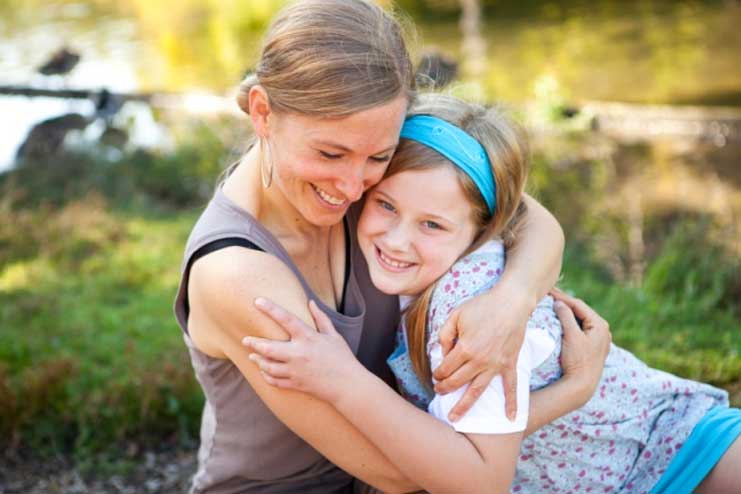 Do not let your daughter feel discouraged in any way. Be it her studies or any other talent, encourage her. Many of the parents ignore their kids talent. So, do not discourage them and make them feel unfit. She may have interest in painting, dance or music, let her do and encourage her to learn more. The more you encourage her towards her interests, the more your bond becomes strong.
It is not only to make your mother daughter strong but to give her a chance to grow.
9. Play along with her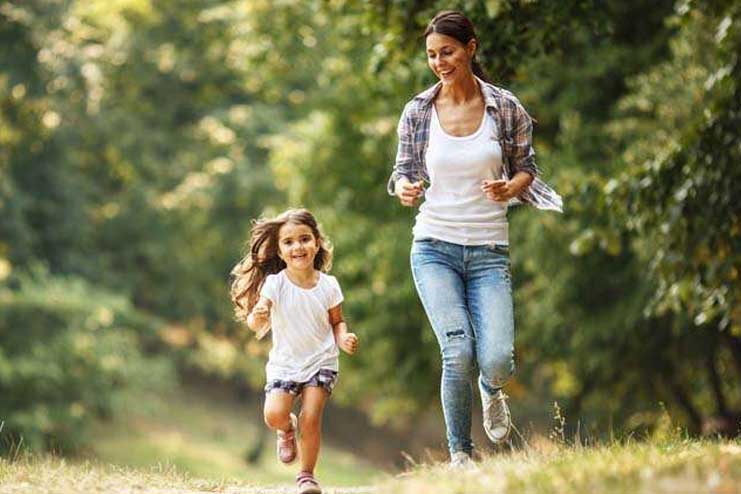 You must be your daughter's best friend. Your little daughter will love to play with you. So, start giving your time to play with her. This the best way to make the bond stronger with your daughter. The friendly and fun time will help you to teach her other important things. Whenever you are trying to explain her something important, your daughter would not feel it like a strict lecture.
The bond of mother-daughter is special and long lasting. The role that mother plays in a daughter's life is irreplaceable. When daughter is going to mother to show her love, it is called gratitude. Let your mother be your strength and be your daughter's strength.To make your mother-daughter bond strong, follow the magical ways. A strong bond is unbreakable. So, you need to create that unbreakable bond of mother and daughter.
Related Article: The Trending Mom And Daughter Matching Dress