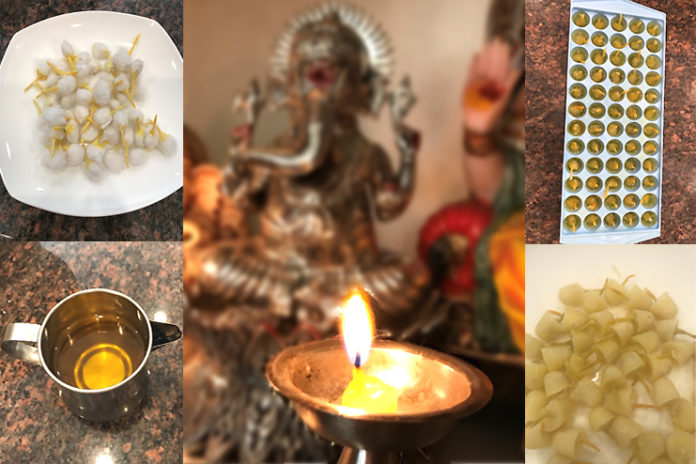 "How to make ghee diyas at home" a quick-fix for working moms, is based on inputs from our network. Since we all perform Puja as pujan is a quintessential part of every hindu household. It is a solemn offering to host and worship our deity. Our divine love and spiritual belief to honor and seek blessings for our family makes an important ritual in our daily lives. But with the urban lifestyle and reduced time at hand, the elaborate performance of righteous Vidhi or methods of Pujan are challenging. In our hearts we wish to celebrate every bit of worshipping the shrine at home, but the time and other resources make it little taxing.
Specially with the ghee diyas; a very important part of our puja. It is sometimes difficult to prep up the wick, put it upright and light it in the required time. For making it effortless and simple, we have a quick-fix way of preparing ghee diyas at home. This is not just easy, but also most hygienic way. These require hardly 10 minutes of time and around 100 diyas can be made in one instant. And for its effort our children will be delighted to be a part.
How to Make Ghee Diyas at Home
Items needed:
1- Ready made cotton wicks (or if there is time to make your own shape)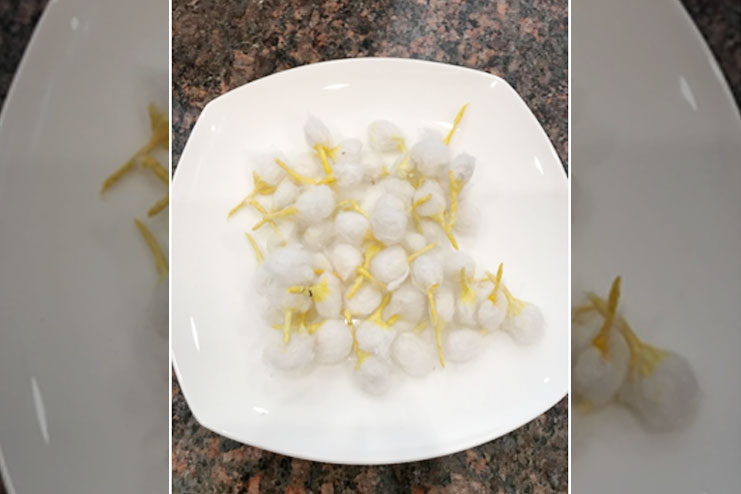 2- Small cubes ice-tray (easily available)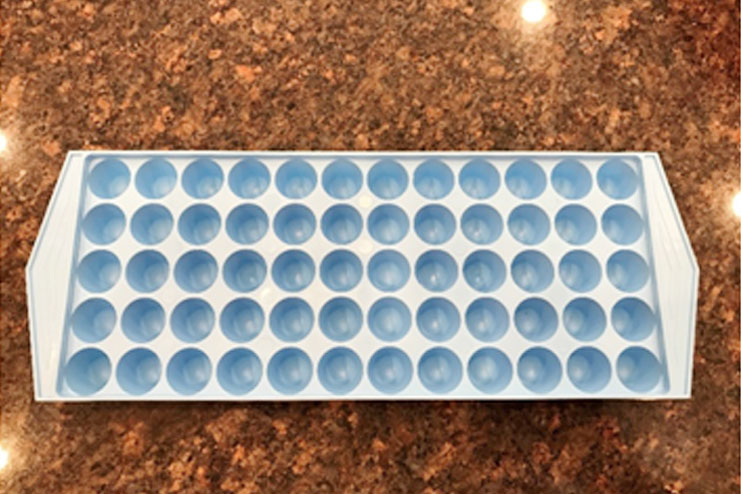 3- A small container with a spout for pouring ghee, or even tea pot would suffice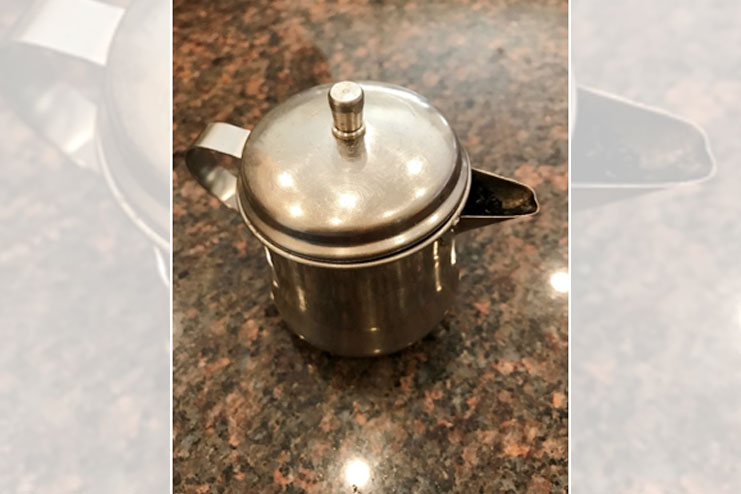 4- Melted ghee, cooled down to room temperature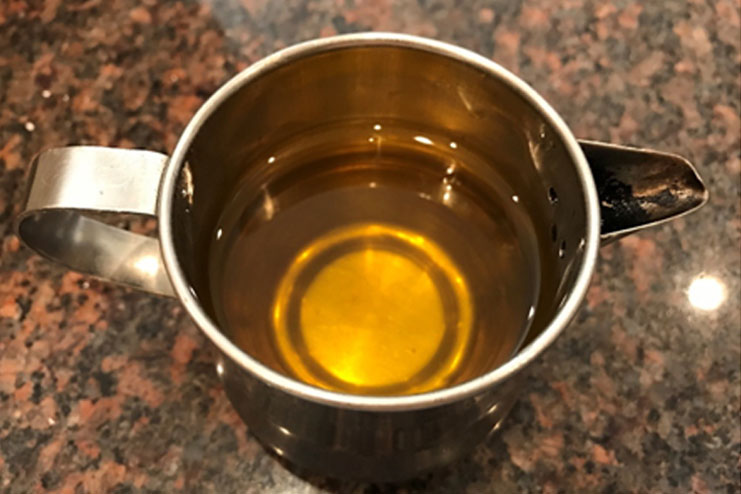 5- Most important a smiling clan of little ones helping their mom in preparing for pujan
[Also Read: Tips for joining work post career break]
Procedure:
1- Place the cotton wicks on ice cube tray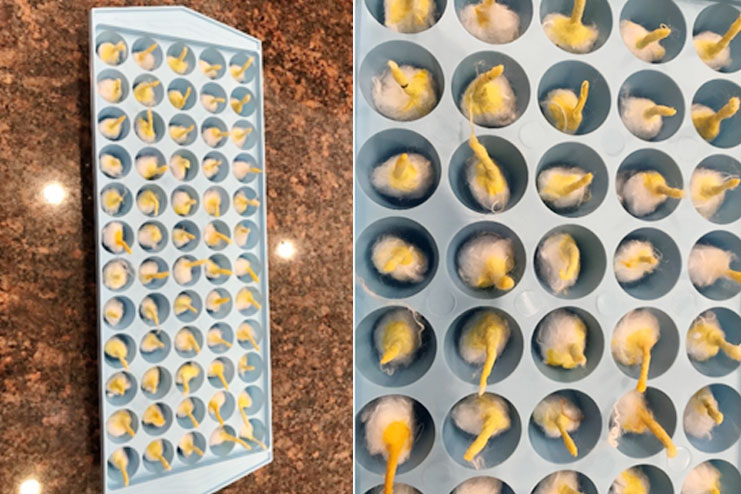 Place them in such a way that the tip points upward and vertically holding upright. If it does not stay up, try to flatten the bottom of the wick and the press
2- Pour ghee from spout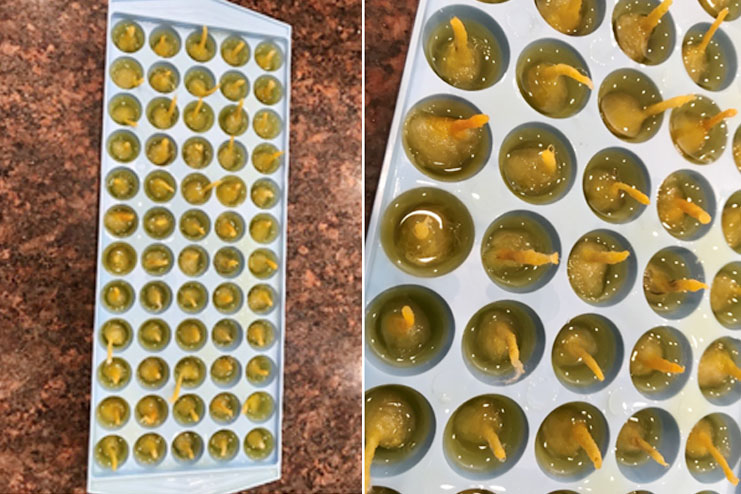 Pour the ghee in such a way that the wicks get covered in ghee. Use fingers to roll the tip of the wick and fill it till the rim.
3- Now tap the tray little to settle the ghee on the wick
4- Put the tray in refrigerator for a few hours till it solidifies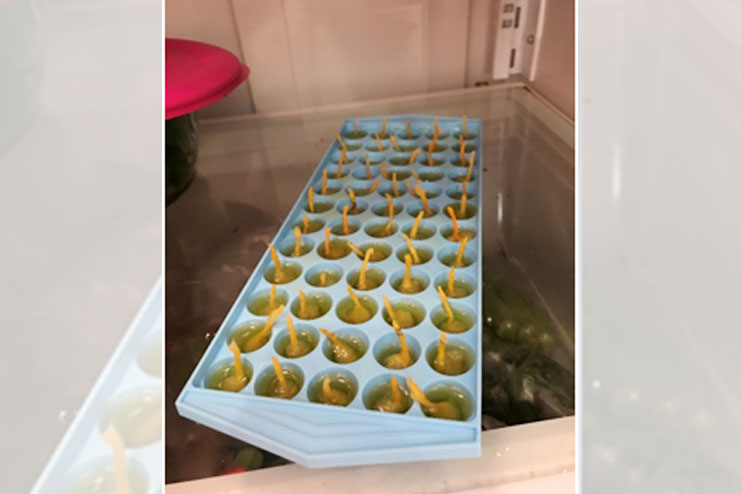 5- Now remove from the fridge and twist the tray gently to let out the diyas without any breakage.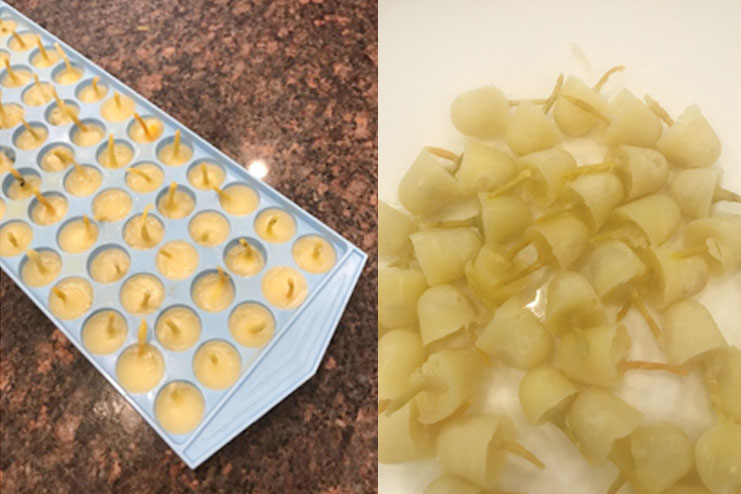 If the diyas do not pop out then keep the tray upside down and pour lukewarm water. Do not over do as the ghee might melt. Or just keep out for a few minutes and it will come out on itself. Make sure that you do not wet or break the diyas. At a time you get as many as 100 diyas depending on the number of cubes on your ice tray
[Also Read: Durga Puja in west bengal]
6- Now store the diyas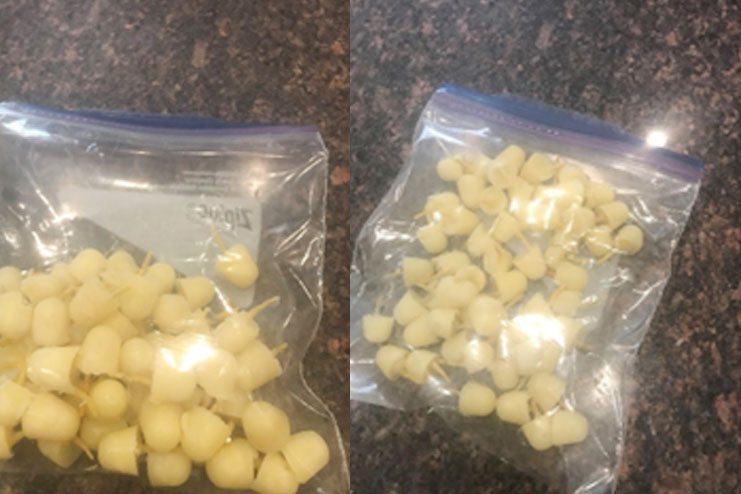 Refrigerate the diyas in a ziploc. Mark ziplock with the date you made the diyas.
7- Everyday during the puja you can put one of these diyas in your diya stand. Your hassle-free fix to a holy Puja at home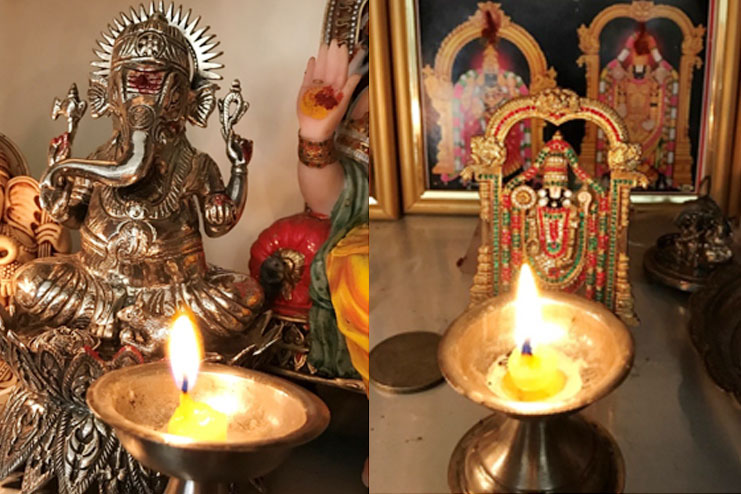 [Also Read: 10 best jobs for a stay at home mom]
Precautions:
1- Get the ice-cube tray in a size that fits your Diya stand
2- Do not over heat the ghee to the level of burning
3- Keep the ghee at room temperature while pouting on wick
4- Vertically upright wicks are better to hold the ghee diva together
5- Do not damage the diyas when removing after refrigeration
6- Refrigerated diyas stay as long as a few months or even more
7- Make ziplocs of 12-12 diyas and refrigerate, this will prevent all diyas from melting while taking out one each for the day
8- Do not keep the Diyas in the freezer.Frosting may occur which will make the Diya wet.
Pujan is our traditional and cultural ritual, and most of our kids enjoy it even more with the decoration and diya. Everyday Puja and Diya lighting is a tradition most of us follow. Our Pujan is elaborate and we all believe in sanctity of our Pujan to our deity. The above compilation is shared by a visionary and more than anything a mother and wife who strongly believes in inculcating the traditional values in our little ones, and practicing our rituals in utmost pious ways. Our piety of religion and cultural heritage is a gift we must all share and imbibe in our generations ahead.
Share it and send us your feedback, we love your suggestions and appreciation texts.