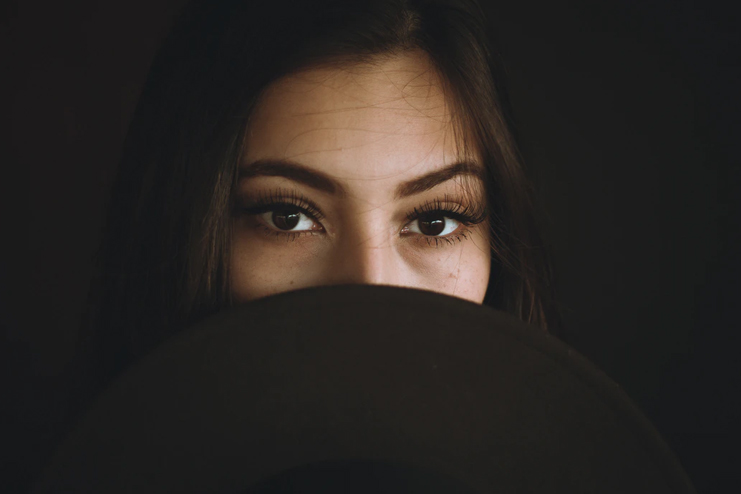 Eyes are more focused to elevate every time you do makeup. Elevating and lifting up eyes is a tricky job already. What makes it more tricky is pigmentation. The darkness around eyes is another step of eye makeup. Dark eyelids take more pigment to cover it and make it flawless eye makeup. But you can get rid of dark eyelids permanently.
Do not rely on the creams that promise taking off the dark shadow. Also don't stick to eyeshadows which stay less than a day. Coating the colours over and over again is not the solution. Home remedies that include natural ingredients can remove the shadow on your eyelids.
Your tired eyes are not just wrinkled but also get the layer of darkness under eyes and eyelids. Here are the doable simple recipes and steps to use natural remedies to see your eyes as beautiful as always you wanted.
Causes For Dark Eyelids
Sleeplessness is the cause for under-eye darkness. Then is it the same cause for dark eyelids? If you were assuming it is the same then you knew a bit less about it. Know what is bringing the darkness on your eyelids. We believe that causes are to caution you and take better care. So, mentioning causes of the problem or condition completes the information.
Here are the causes of dark eyelids-
Poor nutrition
You must recheck your diet. Are you getting the nutrients through your diet? Lack of nutrition affects your skin quality. You need vitamins to prevent or fight discolouration of skin. If you are falling short of vitamins, then your skin is prone to pigmentation. You need to intake more food that is enriched with vitamin C and D for overall skin health.
Lack of water
Food good is not the only need for healthy skin, it is also hydration. You must always stay hydrated to maintain your skin quality and tone. Your skin tone becomes uneven with pigmentation and patches once your body is dehydrated.
Rapid weight loss
This is a common reaction when your skin shrinks. This may not be the scenario for all. But we can consider it as one of the causes for darkness.
Sun damage
Do you know melanin turns your skin darker? And the cause for skin producing melanin is sun exposure. When you expose more to the sun, it makes your skin darker. Your skin becomes tanned with sun exposure which is called pigmentation due to sun exposure.
Home Remedies To Remove Darkness on Eyelids
Tone your skin to get the even skin tone back. As the eyelid is sensitive, the remedies are gentle. You need not blend or scrub your eyelid to get rid of darkness. Soaking in goodness is enough to remove the darkness. Here are the remedies that we kept talking about to treat dark eyelids-
1. Cucumbers

Any kind of skin darkness that settles on stubbornly is to go off with cucumber. If your skin is sunburned and tanned, then this is the remedy that you must stick to. Stock up cucumbers and keep doing it until the darkness fades. You can also use cucumber to remove dark circles, not just the eyelid darkness.
Tiredness and burning sensation is also curable with cucumber. It soothes your suffering eyes.
What Should I Do?
1. Cut thin slices of cucumber.
2. Close your eyes and cover it with cucumber slices.
3. Lay down on the couch and leave it for 15 minutes.
4. Rest and relax.
How often?
Do this every alternate day.
2. Green tea bags

Green tea contains antioxidants that fight free radicals. The antioxidants fight against discoloration and pigmentation. Moreover, green tea is rich in caffeine which stimulates blood flow around eyes. The narrow blood vessels reduce the visibility of darkness on eyelids which is also possible with caffeine content.
What Should I Do?
1. Store the green tea bag in the refrigerator for 10 minutes.
2. Place the cold bags directly on your closed eyes.
3. Rest lying down for 15 minutes and then take the bags off.
How often?
Do this 3-4 times a week.
3. Tomatoes

Are you searching for the pigments that can cover your dark eyelids? Before that you must know tomatoes are loaded with natural pigment "lycopene". This is a pigment which is found in red coloured vegetables. It's also an antioxidant that protects the cells from damaging.
What Should I Do?
1. Extract juice from lemon and tomato.
2. Blend equal parts of both the juices.
3. Dip a cotton pad into the mixture and apply on your eyelids.
4. Leave it for 15-20 minutes.
5. Then rinse your eyes with plain water.
How often?
Do this 3-4 times a week.
4. Cold compress

Is your skin suffering with sunburns? Cold compress can cure the sun burned skin. It soothes the burnt skin and also removes darkness as well. Cold compress is the simple remedy that works on skin cleansing.
What Should I Do?
1. Take an ice cube and pack it in a clean cloth.
2. Rub it extra gently on your eyelids.
3. Continue for 10-15 seconds on each eye in circular motion.
How often?
Do this 3-4 times a day.
5. Aloe vera

Aloe vera gel is an expert in healing tired and sun exposed skin. If your skin is layered with stubborn tan, then you can apply aloe vera gel replacing your morning creams and lotions.
Make it a morning beauty ritual to apply aloe vera gel and then you will see the whitening results of your eyelids. It has antioxidants and moisturizing properties. Also doee protect your skin from inflammation.
What Should I Do?
1. Extract aloe gel from a fresh stem.
2. Collect it in a bowl and apply to your eyelids.
3. You can also rub a piece of stem to your eyelids.
4. Keep rubbing for a few seconds.
5. Let your eyelids soak in aloe gel.
6. Then wash it off after 20 minutes.
How often?
Do it daily until the darkness reduces
6. Rosewater

Tired eyes show the darkness more clearly. You need some pampering care for your dull and tired eyes. Rose water has the anti inflammatory properties which keep the infections and inflammation away.
What Should I Do?
1. Mix 2 teaspoons milk with equal quantity of rose water.
2. Apply this mixture spreading on your eyelids.
3. Let it remain for 15-20 minutes and then wash it off.
4. Pat dry your skin.
How often?
Do this 2-3 times a week
7. Yogurt

Yogurt is a known solution to remove darkness around the eyes. It works as an agent that fights hypopigmentation. Discolouration of skin that is caused by sun damage can be treated with yogurt. Lactic acid in yogurt moisturizes skin and also exfoliates skin. It is also a remedy that eliminates impurities and dead skin.
What Should I Do?
1. Take 2 tablespoons and add a pinch of turmeric.
2. Blend the ingredients and apply to your dark eyelids.
3. Let it sit for 20 minutes.
4. Then wash it off with lukewarm water.
How often?
Do this 2-3 times a week
8. Potato

Potato contains the bleaching properties which allows to remove the darkness on skin. It helps your skin brighten the complexion with soothing treatment. It also even out the skin tone making it smooth and supple. As it is also loaded with vitamins A and C and other skin benefiting enzymes, it nourishes your skin. You can use potato juice on all skin types.
What Should I Do?
1. Choose a small size potato.
2. Mash the raw potato and extract the juice from it.
3. Dip a cotton ball in the potato juice and apply to your eyelids.
4. Let it stay for 20 minutes and then wash it off.
How often?
Use it 2-3 times a week.
A Few Ways to Prevent Dark Eyelids
You have some of the preventional ways for dark eyelids. If you can take proper care with simple ways, then you can protect your skin colour from discolouring or affecting pigmentation.
Wear sunglasses
The known way to prevent sun damage to skin around eyes is wearing sunglasses. Protect your eyes with sunglasses with eye covering sunglasses. Whenever you have to stay outdoors for a long time, carry your sunglasses along.
Apply sunscreen
Another way to protect your skin is sunscreen lotion. The humidity can damage your skin and affect pigmentation. It is also a measure to avoid inflammation and sunburns to skin. Choose a good sunscreen lotion that suits your skin.
Proper skin care post pregnancy
Some women get affected with darkness around eyes during and post pregnancy. It is due to lack of sleep. Pregnancy affects women's sleep quality and one of the results shows skin conditions like dull and pigmented skin. So, you must get proper sleep and have a healthy diet that includes nutrients and vitamins.
Expose less to sun
We all need vitamin D which early sun is a great source for it. So, you can get sun kissed in the early mornings. But don't do the same for long or don't expose your skin to noon time sun. UV rays are harsh and can burn your skin which causes redness, inflammation and darkness of skin.
Make a note of these easy natural remedies to treat dark eyelids. Discoloration is the cause of your negligence on skin care. We all are affected with these skin conditions as we live in polluted surroundings. It is also because of lifestyle and food habits. But ultimately, skin care can fight all these problems.