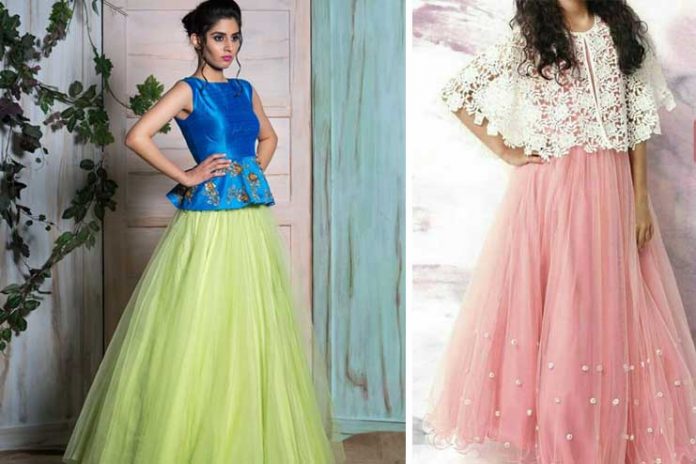 A woman loves an outfit when it is flexible to style as she wants. They are many attires for women to shuffle and wear. A single outfit that can give you multi styles is your favourite. You can do the mix and match to create a unique outfit from your closet. Now, open the closet and see which outfit is capable of giving multi styles.
A long skirt can be worn in many styles and every style is unique in its way. Do you feel that a long skirt is not that flexible as we think? Then we need to show you the styles of wearing a long skirt and how to style them for various occasions.
We want you to pull your long skirts and follow the various styles. It is unfair to wear a long skirt, in the same way, every time when you have multiple styles. Unfold the skirts you were not using all these days and recreate the fashion with it. Trust us, the skirt is capable of enough to style you up!
10 Different Ways to Wear Long Skirt
1. Sheer cape with a long skirt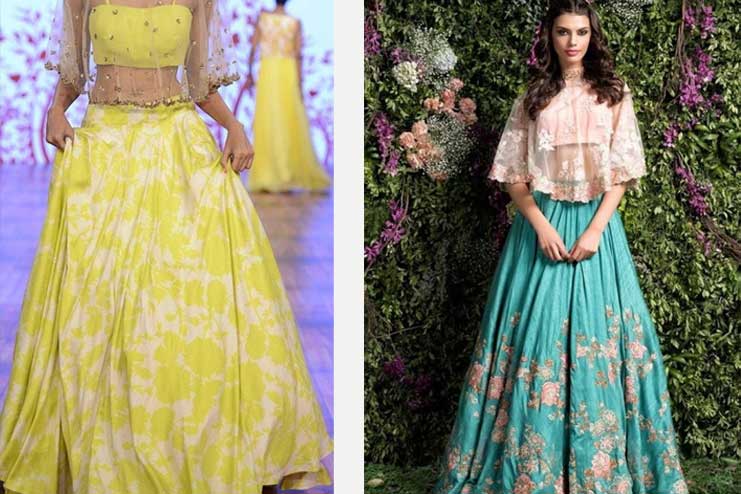 Long skirts with the cape is not a casual outfit. It is more of party kind and it can also be ethnic. The grand look of the cape and skirt together can be a perfect outfit for a special occasion. You must choose this idea to wear your long skirt for the coming special occasion with no worries, as it fully in trend. A sheer or netted cape with an embroidered long skirt or a printed skirt is a wonderful combination.
2. Off shoulder Top with a long skirt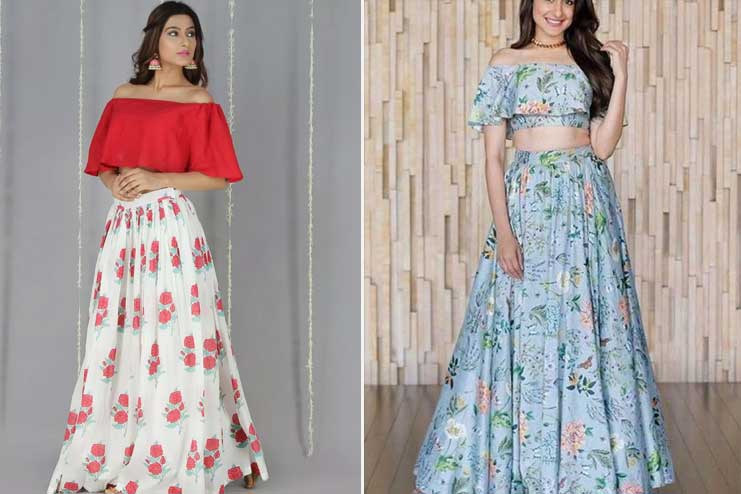 Off shoulder tops are the most trending tops for any bottom. The top can be ethnic or complete western to pair up with a long skirt. If you are left to try this idea of off shoulder top with a long skirt, you must not miss it. A pastel coloured off shoulder top with a vibrant long skirt is a wonderful fusion. You can also choose to wear a floral printed long skirt with off shoulder as shown in the above-attached image.
3. Cold shoulder Top with a long skirt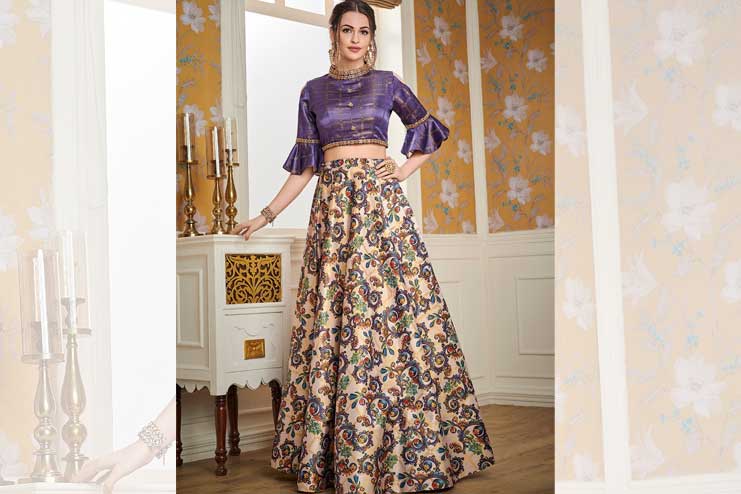 Indian outfits revolve around tops, bottoms and dupatta. One of the trending tops is a cold shoulder. You can look highly modish with a cold shoulder top and plain long skirt. I(f the long skirt is printed or embroidered then you can choose a simple cold shoulder top. You appear chic with a cold shoulder. You can get stitched a cold shoulder top with any favourite fabric and have enough embellishments to match the plain long skirt.
4. Ethnic crop top with an ethnic long skirt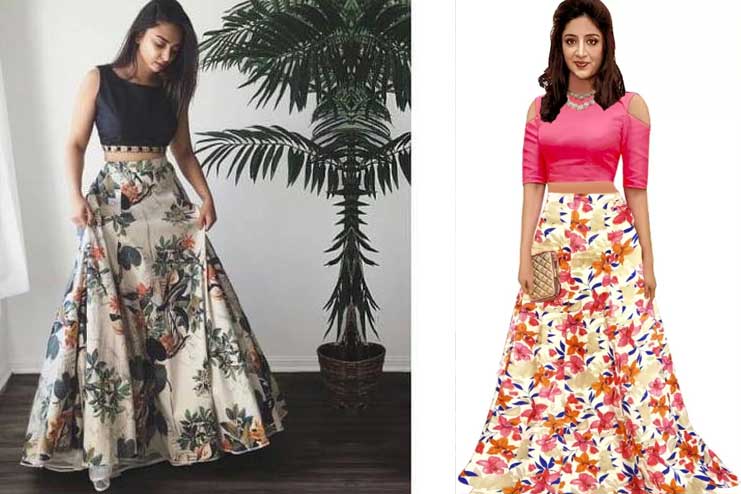 Crop tops were for western wear but now they are more into ethnic wear. The traditional motifs on crop tops are making them ethnic. The motifs and designs of flora and fauna are lovely on the outfits/ So, many of the young ladies are loving to wear this combination of an ethnic crop top and long skirt. They are getting to look fashionable and traditional with this fusion!
5. Peplum top with a long skirt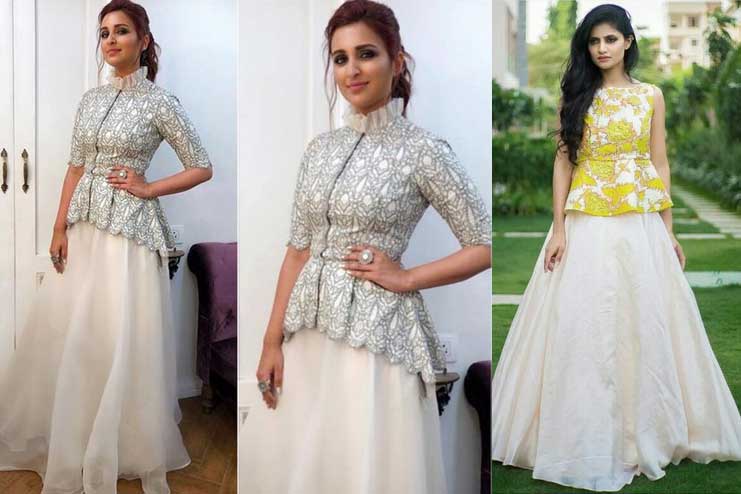 Flared tops are stylish with many bottoms. The style of peplum top makes the women look modish and it can also be in many variations. One of the most stunning styles of wearing a peplum top is with long skirts. A tulle long skirt with a peplum top is fashionable to wear. This pairing is good for parties and grand occasions. You can add some style with your accessories.
6. Tee with a pleated long skirt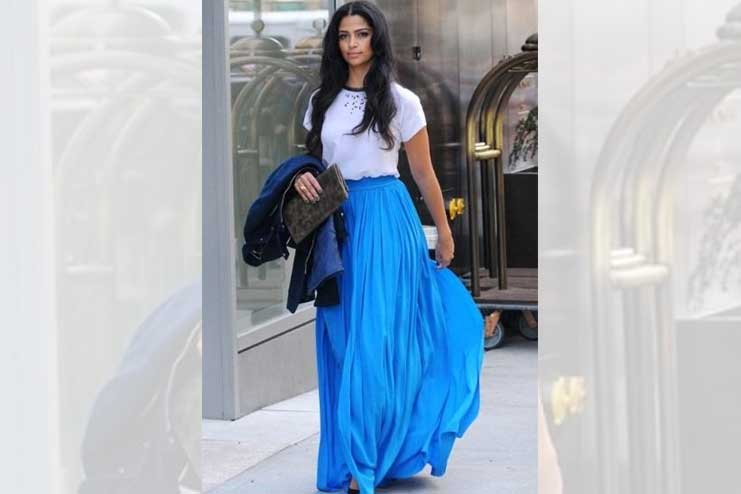 You must be wearing a tee and jeans for your casual look. Once get into the tee and long skirt for the same casual look. Your fashion goes to the next level with a unique dressing style. A tee with pleated skirt is the right fusion. This is also good for office wear as it looks semi-formal and classy enough.
7. Plain shirt and vibrant colour skirt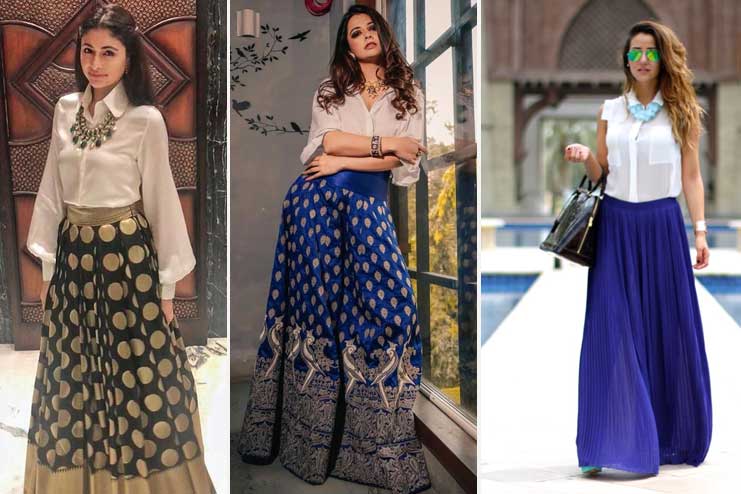 If you are failing with combinations for outfits, then you are also failing in fashion. To let your fashion goals stay on, you must try this trending fusion. A plain top with the dark coloured skirt is awesome with the contrast rule of fashion. You can also choose to wear this outfit for a formal event which puts up a decent look on you.
A shirt and western long skirt can give you a formal and professional look. You will no more feel bored to dress in formals.
8. Kurta with a long skirt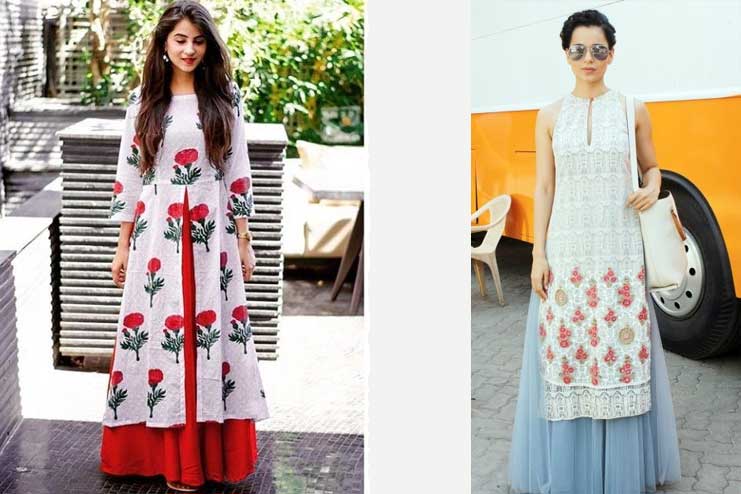 You pull a traditional kurta for any special occasion and your favourite bottom is a matching or contrast legging. Before you get bored with your outfits, switch to the trending ideas. Now, pair your ethnic kurta with a long skirt to appear elegant and modern even in traditional wear. You can also choose a cotton kurta for your pretty long skirt. If you want a fashionable outfit for a special occasion, you can wear a high low kurta with your long skirt which is a trending combination.
9. Dupatta over top with a long skirt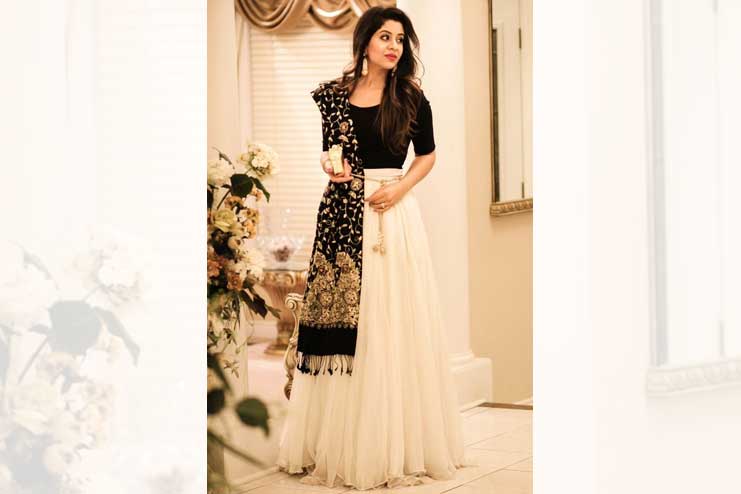 You can wear a dupatta in your own style. You can drape a dupatta or a let it flow with your long skirt. You may love to belt the dupatta with a long skirt which is extremely lovely. They are many ideas of wearing a dupatta with a long skirt like you style your lehenga. This idea is more like an indo-western fusion.
A plain long skirt with an embellished dupatta is a high-class combination. You must do this pairing for a grand outfit for occasions like receptions, bridal showers.
10. A jacket with a long skirt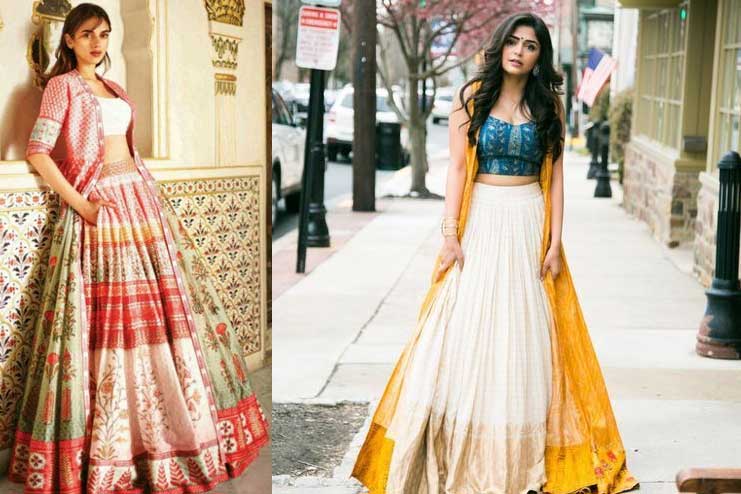 An outfit can instantly become stylish wearing a jacket. Jacket with long skirt may not give a good picture but it looks highly classy. A silky jacket that flares out gracefully is a must try with a long skirt. You can wear a silky plain jacket or a cotton jacket for your long skirt. By wearing a silky jacket, your walk goes graceful when it flares. So, you can prefer wearing a silky jacket for such a graceful look. If you want to keep it simple, you can wear a cotton jacket over the top with a long skirt.
A skirt can never get old to wear and a skirt is flexible to style in many ways. Many of the times, women get stuck with the selection of a single outfit. While selecting an outfit, you must be enough smart. So, next time you can pick a pretty skirt to style it these ways or use a skirt which you already own but corned, Hope you got enough trendy styles of wearing a skirt.