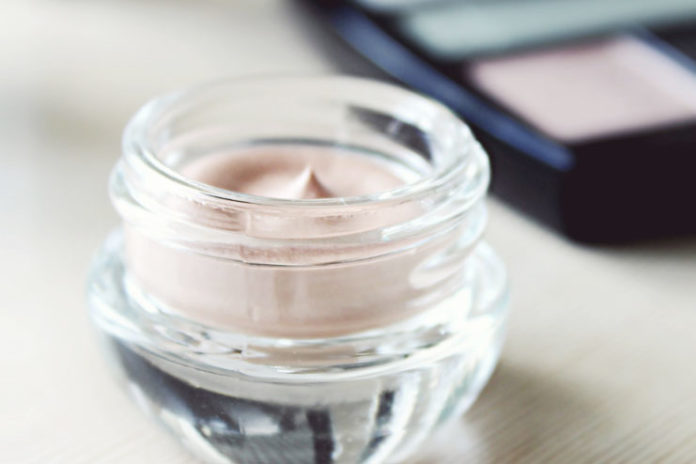 A Primer is one of the essentials in a makeup kit of every woman. Even though primers were earlier available in very few brands, Off late it has been trending so much and has become available in multiple brands. We went ahead and curated a list of all the best primers available in India that have the best reviews and are doing a great job.
What is Makeup Primer?
A makeup primer is basically the base on which you set your entire make up. It helps to keep the makeup intact for a longer period. Other than that is also covers open pores and protects the skin, It prevents the foundation from creasing, It prevents oily face to shine, instead makes it look glowing.
1. Clinique Super primer Face Primer-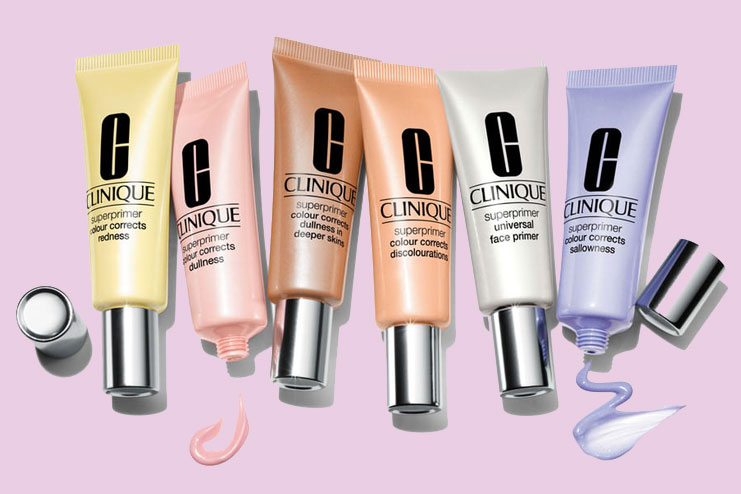 For ladies with dry skin, this your life saver. It has an oil base and the application is super smooth. It tends to make skin and makeup look less flaky and prevents skin from drying out after makeup application. Although a little expensive this primer is really the best primer for dry skin women, as it prevents their skin from breaking out.
2. L'Oreal Professional Face Primer-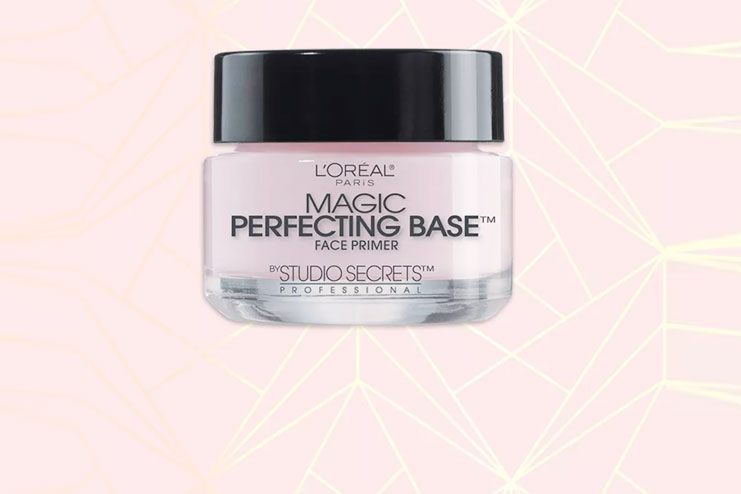 This must really be a secret of all the studio artists as this primer goes well with every skin type. It has the perfect amount of hydration and hold. It prevents makeup to look worn out even after long hours of application and this is also a great option in medium price range.
3. Make-up Forever HD- Micro Perfecting Primer-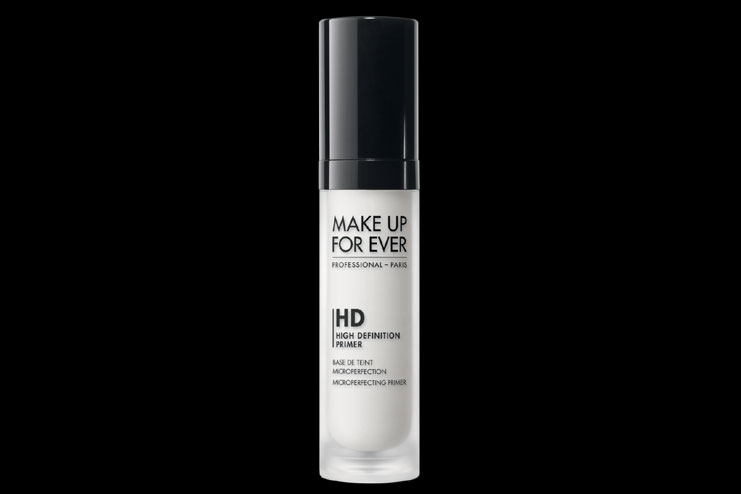 This is another really great foundation as it has shades to cover various skin problems you may encounter like pale skin, or redness on face etc. It has a smooth application and does a very nice base for makeup. It has an oil base which helps in putting very little amount all over your face. This can also double up as a very good eyeshadow base.
4. Mac Prep + Prime Face Protect SPF 50-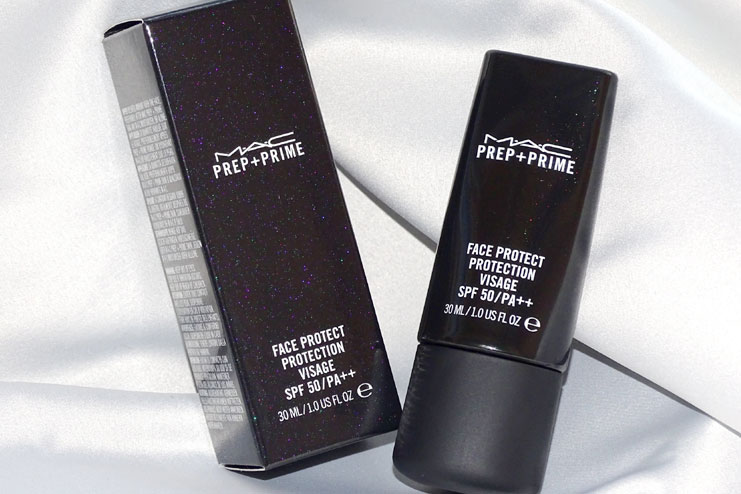 From the famous MAC cosmetics, this is a primer for ladies with dry skin who want a matte finish base but don't want it to look flaky or cakey. It has Moisturising properties that keep your hydrated and makes the makeup stay really long. Added advantage is that comes with SPF 50 for sun protection.
5. Maybelline Dream Smooth Primer-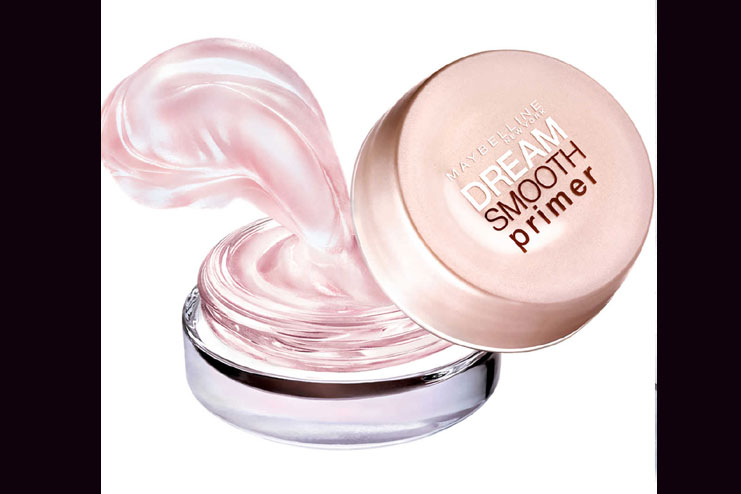 If you want a primer in lower range to give you a smooth even finish with long lasting base, This is your answer. It comes in a small travel friendly packaging and does a good job in makeup priming.
6. Colorbar Perfect Match Primer-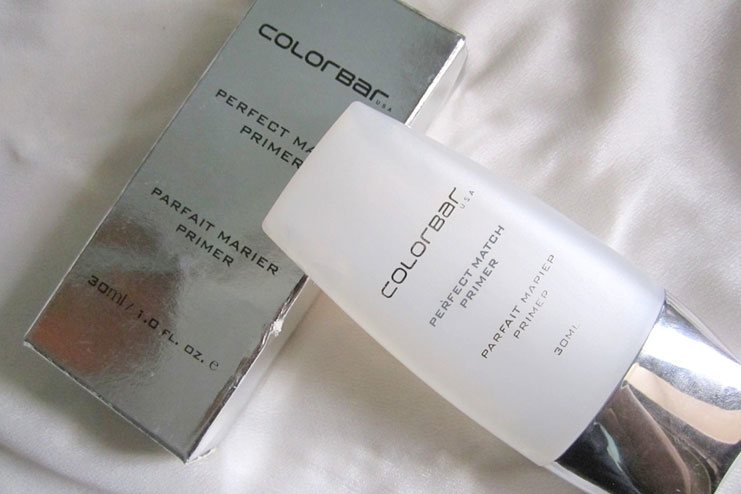 This is a perfect match primer for ladies with oily skin. It covers all your skin pores and keeps the oil at bay for a surprising period of time. It makes your face look refreshed and prevents any fading off or shiny skin due to oil. It will give you a matt finish with skin prone to oil. This is one of the best face primer in this price range.
7. Revlon Photoready Perfecting face Primer-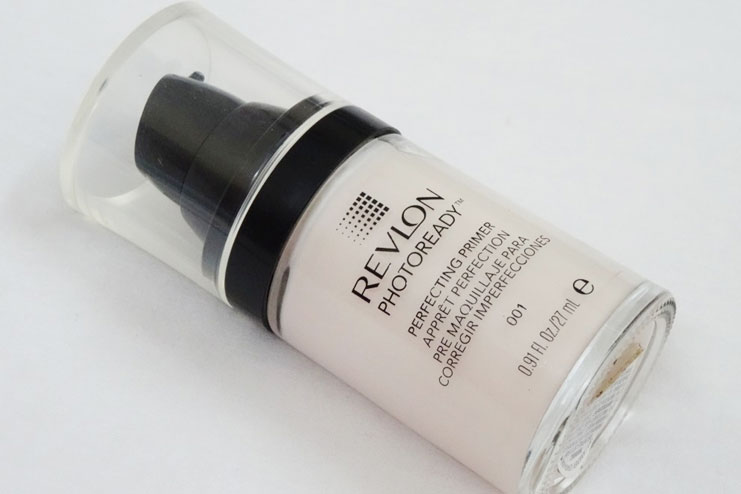 This primer actually gets you photo ready by giving you a velvety soft finish even with oily skin and this holds the makeup base for a good 8 hours with that matte effect. Thius primer is one of our favourites as this stood the test of time and gave amazing results with almost all skin types. This has a creamy texture and feels really light weight to apply. You should definitely go for this is you want a long stay matte look.
8. Dermatologica Skin perfect Primer SPF 30-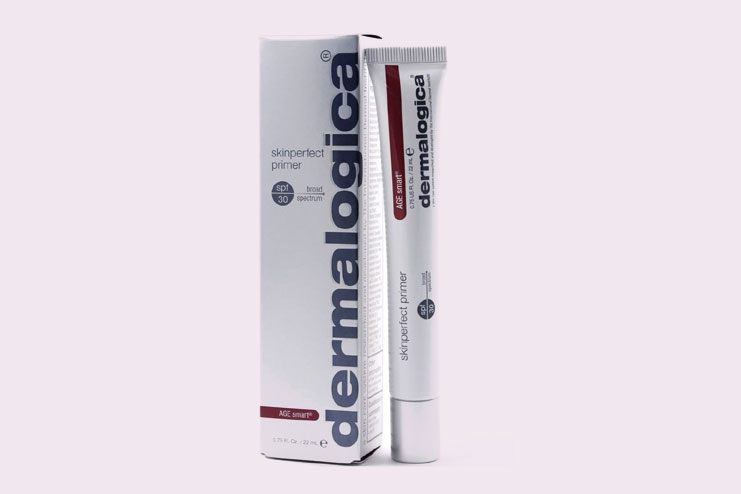 Another primer that works well on every skin type is this dermatologica skin perfect Primer. It has a smooth application which stayed for up to 6 hours before smudging. It also comes with SPF 30 to protect your skin from the sun. So you need not put a layer of sunscreen before applying any makeup.
9. Clarins Instant Smooth Primer-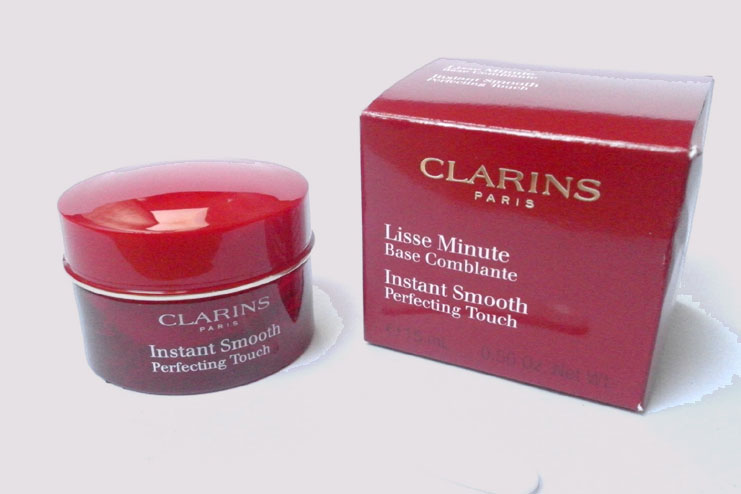 One of the best and highly raved primers in the market is this Clarin's primer. It has antioxidants along with Vitamin E to enrich your skin and also prevent aging. It makes your makeup look flawlessly smooth and prevents any wrinkles and spots.
10. Natio Ageless Illuminating Primer-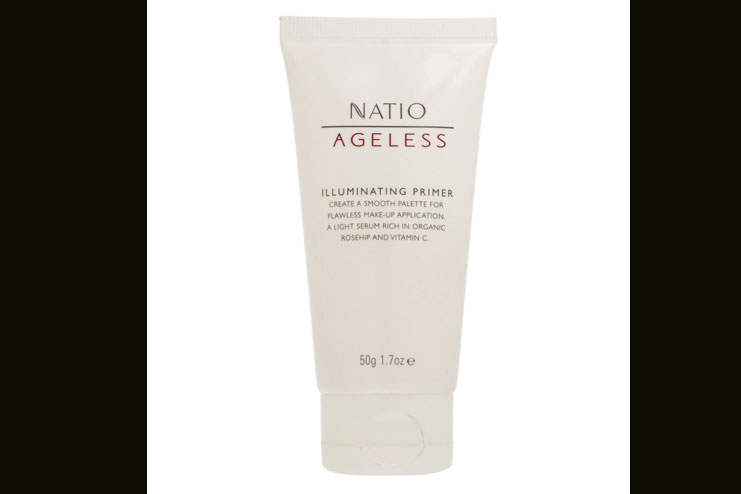 Natio is an Australian brand which has its products available online very easily. A mid range primer this is extremely light weight and has soothing effect on application. It contains aloe vera extracts and is one of the best makeup primers for ladies with sensitive skin. It holds your makeup together and works really nice as a eyeshadow base too.
11. NYX Studio Perfect Photo-Loving Primer in Lavender-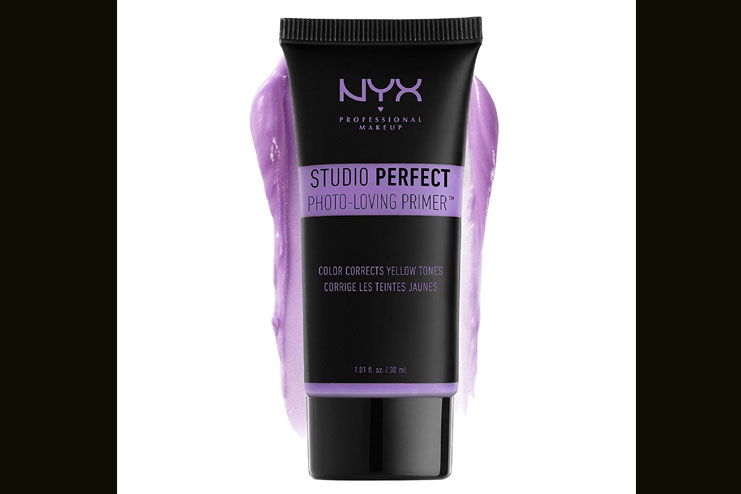 This primer comes in unusual shades like Lilac and green. But this is for a specified target area. The purple or Lilac one is best for correcting yellowish skin tones and preventing it to look overtly paler. The green one works best for reducing redness and pores. This primer is one of the most loved primers by women of all age. After looking at its strong result, It has become our favourite too.
12. Benefit the Porefessional Pore Minimizing Makeup Mini Primer-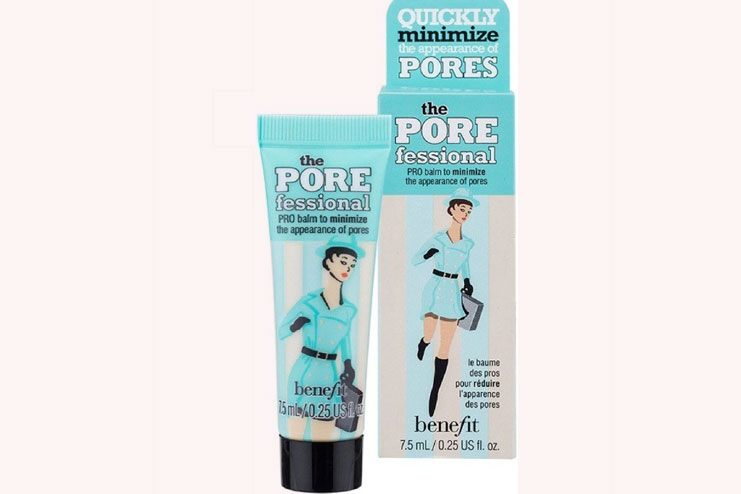 This primer is almost like a magic wand for those ladies who have big open pores and want to prevent pores from being visible after applying makeup. It is literally like a pore eraser and works well with all skin types. This is one of the most loved skin primers and It certainly lives up to that expectation. It keeps your face oil free and stays for a long time too.
Kalyani