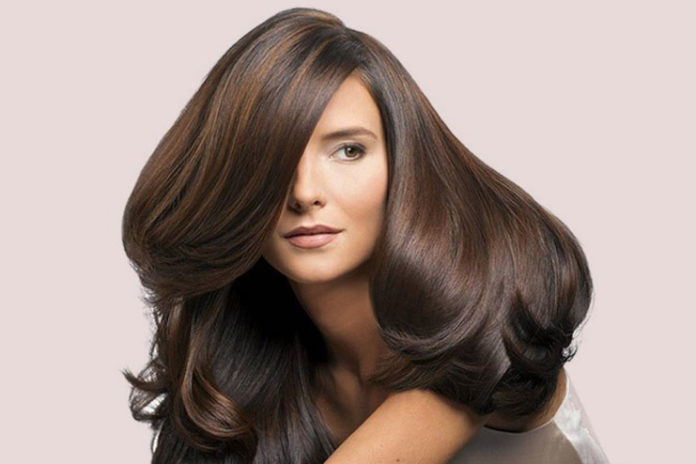 A woman with healthy and voluminous hair wears her tresses with pride, like a crown on her head. It is the most important feature that influences a person's appearance. It can tone a down broad face, structure a long face shape and give that bouncy and quirk with numerous hairstyles accessories. But if your hair has lesser volume, styling them is a horror as you fear causing your already delicate hair, to break.
With growing changes in Diet, Lifestyle and changing environment, the health of our tresses has deteriorated leading to thinner weaker hair with less volume and hair fall. To get that perfect luscious thick hair, a lot of changes in diet and lifestyle will stop hair from falling and boost our hair growth and increase hair volume.
How to increase Hair Volume naturally
1. Diet-
Imbalances in the diet are not good only for the body but also for your hair. Proper growth of hair requires a good amount of protein and Zinc. The importance of zinc cannot be stressed enough as it is responsible in hair thickening and darkening.
Proper hair growth also requires minerals like iron, copper along with zinc. You should include fruits and vegetables rich in Vitamins. Esp. Vitamin C and B. It will augment the process of new hair growth and increase hair density.
Also Read: Ways to Use Hibiscus for Hair Growth
2. Oil Massage-

Loss of moisture and essential oils can lead to drying of hair. Excessive dry hair will turn brittle. This hair looks dead and rough and tends to break easily.
Give your scalp a nice oil massage on a regular basis. Always apply oil at least one hour before washing your hair and massage gently in circular motion. This will increase circulation of blood in your scalp and improve hair volume and boost hair growth.
Leave a warm towel wrapped around it for an hour before washing. This will accelerate the absorption of oil in the roots of the hair and condition it well.
3. Shampoo-
Shampoo used in washing the hair should be chosen with utmost care. One must always look at the ingredients list before buying any new shampoo. Any shampoo that causes build up around the roots will make nourishing the roots difficult.
For ladies who have dry hair, Excessive shampooing of hair frequently can cause hair fall and reduce the volume of your hair.
4. De-Stress-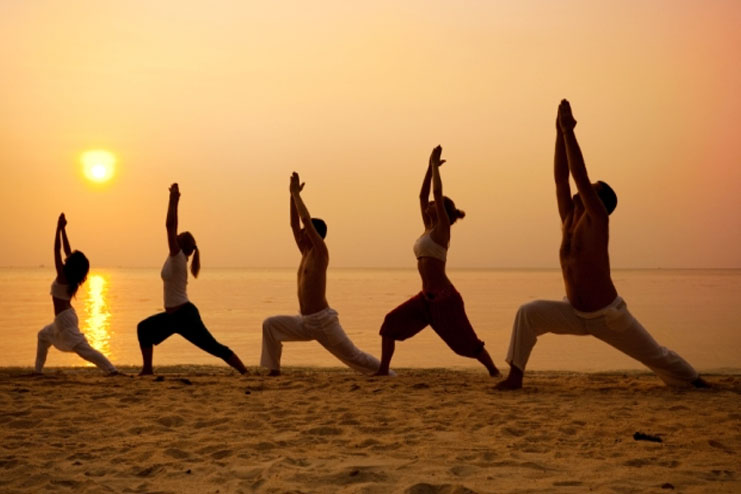 The occurrence of stress in today's lifestyle has become inevitable; this has taken a toll on our health. Women tend to lose more hair in stressful lifestyle. To increase hair volume, you must find ways to de-stress your body and mind regularly.
Any kind of activity that improves your well-being like running, yoga, Exercise, etc. should be incorporated to take a break from the busy lifestyle and release all the stress out of your body. These physical activities will increase levels of oxygen will improve your hair growth over time.
5. Styling Products-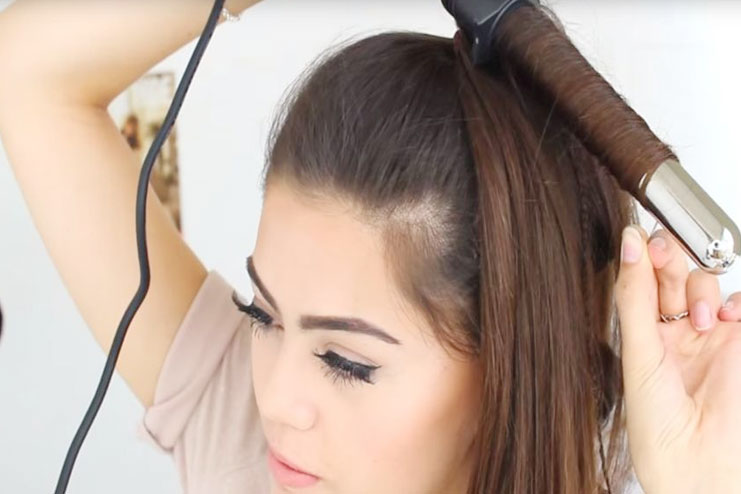 Everybody loves a good hairstyle but frequent use of hair styling product may be damaging your hair follicles, and soon your hair may lose volume. Avoid usage of excessive hair styling products like creams, Hair gels, and Sprays. Over time they make hair shaft rough causing abrasive damage.
6. Haircut-
A haircut is a very simple answer to all hair related problem. You should regularly trim off the ends of your hair to increase hair volume. Healthy hair will grow thicker and if a haircut is delayed the dead ends or split ends will hinder hair volume.
Must Read: Multani Mitti For Hair
Natural Hair treatment to increase Hair Volume-
1. Amla-
An Amla, a day, will keep hair-fall away. Amla is an age-old remedy to increase hair volume of hair. You can consume it on an empty stomach to see a drastic change in hair and skin.
Optionally you can apply Amla hair pack to reduce hair fall and increase hair density.
2. Aloe vera-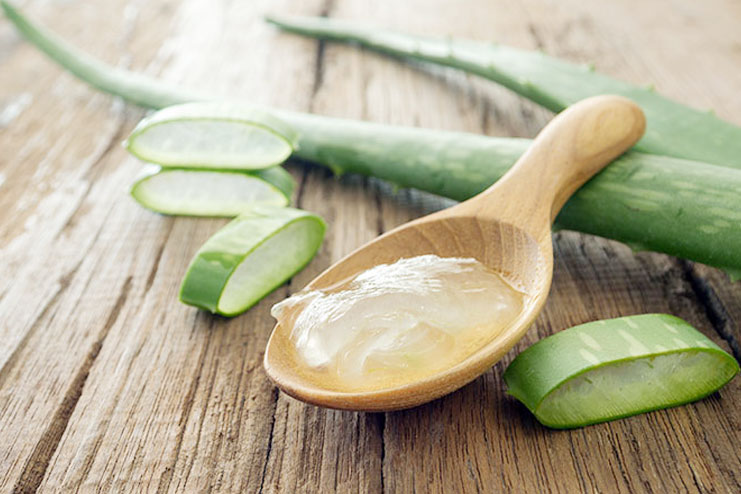 This rich source of Vit. E can improve scalp health and boost hair growth. It has all the essential nutrients required to treat your hair to grow shiny and smooth. It can be made at home too.
Just Scrape off some aloe vera gel from the aloe strip and make a paste in a bowl, you may also add green tea if you want to reduce frizzy hair and treat scalp infections.
Now apply this onto your hair and massage with light pressure.
Leave it for 20 mins and wash off. This will instantly improve hair texture and in the long run, increase hair volume.
3. Fenugreek-
Fenugreek also known as Meethi Seeds in Hindi is the best remedy for increasing hair growth. This is the most effective treatment to improve hair volume and make your hair shine like a diamond right from the very first use.
For the mask, you have to
• soak a cup of fenugreek seeds overnight.
• Grind these seeds to make a paste. Add a spoon of olive oil and mix.
• Now apply this to your hair and leave for an hour and wash with normal water.
• You may use this pack once every week, and it will act as a miracle treatment for increasing hair volume.
4. Hibiscus flower oil and pack-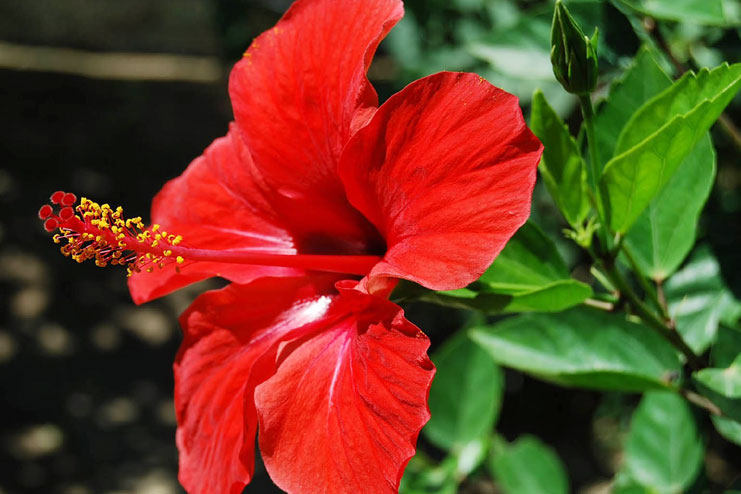 Hibiscus flower has numerous benefits for the health of your hair. It improves hair growth, reduces hair fall. Increases hair length and prevents premature greying of hair. Hibiscus flower pack is super easy to make and has so many advantages you will love it the moment you use this the first time.
Take some red hibiscus flowers and grind to make a paste.
Add a few teaspoons of coconut or almond hair oil to it.
Apply this to the scalp as well as hair length.
Leave it on for half an hour.
Wash it with plain water or mild shampoo, and Your beautiful shining hair is ready to rock.
Some Tips to increase Hair Density-
Other than following a healthy routine and the treatment hair packs that we listed out here is a list of some minor lifestyle changes you can do to maintain hair volume and density.
Use a less abrasive comb. Rough hair brushes can peel the outer shaft of the hair, leaving it damaged and dull. A smoother brush will increase the life of your long hair.
Stop teasing and back combing your hair. Excessive teasing and backcombing will lead to tangles in your hair and increase hair fall
Use heat protectant sprays before styling your hair with a flat iron to minimise the damage caused due to heat.
Using supplements like zinc and multi vitamins can considerably improve growth of hair and increase hair volume. Although an important point to note is, you should always consult a doctor before consumption of such supplements.
Do not rub your towel roughly to dry wet hair. You should just put your hair dry and limit stroking it too much. Also, do not comb damp hair. Let it dry out a little before combing or brushing them.
Use a sleeping cushion made of satin or silk fabric. An overly rough cushion cover will damage your hair and cause hair fall while you sleep.
Rebonding your hair can weaken your hair over time. Do not use such products and chemicals repeatedly.
Always condition your hair in every alternate wash, This will help maintain moisture at ends and reduce split ends.
Applying Vit. E Capsules directly to your hair will supplement your hair growth and increase your hair density.
Consuming curry leaf in your food will help improve the hair volume and prevent premature greying.
With all these miraculous natural treatments, that you can easily do at home, for increasing hair volume, We hope you achieve the perfect hair volume with shine and luster that you are looking for. And with little change in lifestyle, you will soon wear your beautiful, thick, shiny crown.
Kalyani