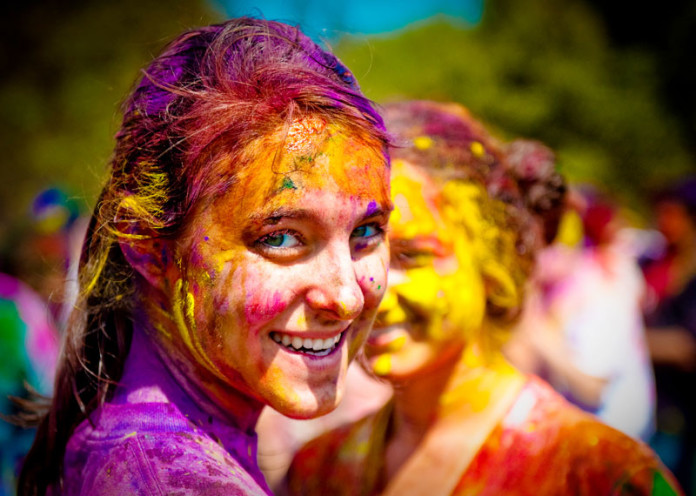 Holi is the most amazing festival that brings a lot of color, happiness and unfortunately irritation also. You cannot deny, but everybody likes Holi and also dislikes it because of the after effects. The problemwith these Holi colors are that they are stubborn at times and the colors do not go away easily like the organic ones do. If you are using an organic holi colors, it is easier for you to remove it from your face or body. But a color that is made at home or color that does not involve organic contentsare difficult to remove from the face. You might feel like you are developing new rashes or itchy feeling even without your knowledge.
Holi is all about colors, happiness and water so when you are playing Holi, you might not notice that there are certain colors that can harm your skin. It is fine that your skin is exposed only on this day because holi comes only once a year and everybody has to definitely enjoy it without having to worry about the skin. While a lot of women might have a problem with this statement, we are here to help you to remove the most stubborn colors offyour face and your body. Check these tips to remove holi colors easily from your body.
Before you decide that you will never play Holi again, just check out these precautionary easy measures that you can take at home to prevent rashes, skin pores and color irritation.
Easily Remove Holi Colors