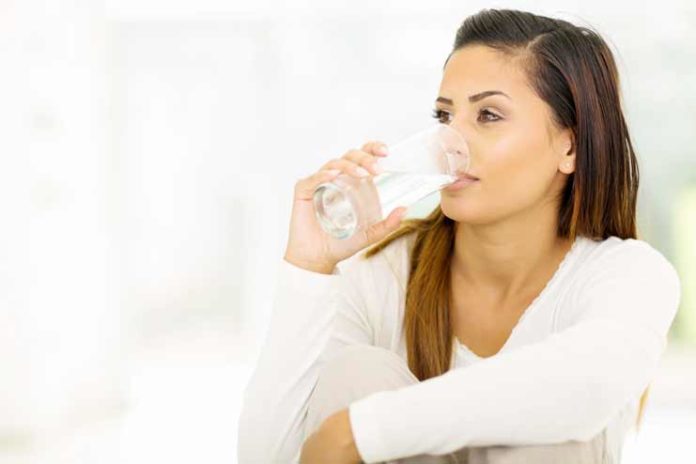 Drinking water on an empty stomach every morning as you wake up, was one of the common practices, our grandparents and the elderly family members did. Remember? This is not something new to us. For years now Ayurveda has prescribed 'Usha Paana Chikitsa' Translating to Early morning water treatment, for treating so many ailments and health complications. The Japanese have also been using Water therapy for ages now, because of the immense health benefits it offers. One of the most important and useful health benefits of water therapy is weight loss. It hydrates body well and helps in dissolving and flushing out fats and toxins from your body. To use this amazing water therapy for weight loss it is important that you know exactly what is water therapy? And the correct water therapy procedure. To make it all easy for you, here is a guide for losing weight using water therapy and the list of water therapy benefits.
Steps For Water Therapy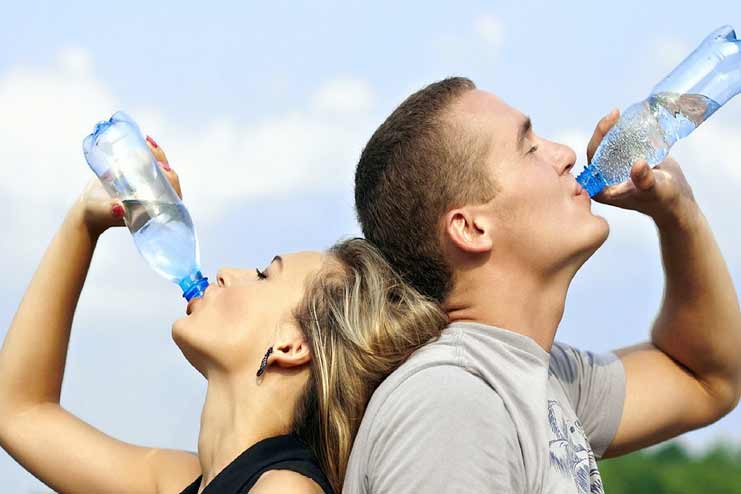 Water therapy refers to drinking at least 2 glasses of water early every morning, as soon as you wake up. Even though it may sound simple but there are a few things you should do to follow this therapy completely. Read on and find out how to do water therapy correctly.
1. As soon as you wake up, Do not even brush your teeth but first consume at least 2 glasses of water every day.
2. After drinking water you may go ahead and wash your teeth and face.
3. Post that, do not eat or drink anything else for at least 45 minutes. After which you may have your Breakfast.
4. After The morning ritual, remember not to eat or drink water for at least 2 hours after every meal including lunch, breakfast, and dinner.
5. Slowly try to increase the water intake in the morning to 4 glasses.
This simple procedure is the only thing you need to do, to use water therapy for losing weight quickly and easily. It will also boost your metabolism and help you burn fat more than usual. Keep following this ritual as a lifestyle habit for the rest of your life. It will give you a lot of health benefits. For best results avoid consuming very cold or hot water. You may either consume lukewarm water or normal room temperature water. Also, do not overdo this therapy. Slowly increase your water intake and do not just jump over 4 glasses on the first day itself.
Health Benefits of Water Therapy-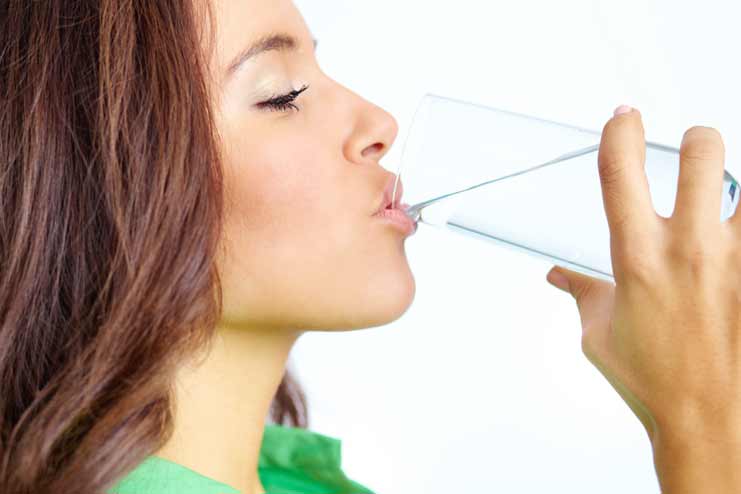 Water therapy, also known as hydrotherapy has been quite popular for years now. To know exactly why we need to know, What are the benefits of drinking water on an empty stomach?
Drinking water on an empty stomach hydrates your body, Flushes out toxins and also improves your metabolic rate. But More specifically there are certain health benefits attached to water therapy that will leave you really surprised. Here are 8 water therapy benefits for health.
1. Weight loss-
Water therapy is known to help you lose weight. It improves the metabolism of your body by almost 25% and helps the body burn more fat in the same amount of time and exercises than normal. This helps get rid of excess stored fat and the hydrated body is also able to flush out the fats mush easily than a dehydrated body. Water therapy aids the process of weight loss and keeps the body healthy and lean.
2. Hydrates the Body-
Our body requires water to function. Almost 65 to 70% of our body is water, in order to maintain perfect health and keep your body free of many health problems, It is important that your body stays hydrated. A hydrated body can transport oxygen better and improve the blood circulation to every part of the body. The water you drink will help you flush out toxins that you inhale and in general consume throughout the day. This will maintain a perfect balance and keep you much healthier.
3. Improves the Colon health-
Water therapy is a very effective way to improve the functioning of your colon. When you consume water on an empty stomach, the water passes all throughout the digestive tract and to the colon. It helps in purifying your system and detoxing the colon by putting it through a rinse detox early morning. The colon can not absorb nutrients better and work more effectively.
4. Increases Appetite-
Water Therapy has been known to increase the sense of hunger in people in the morning. This will make you consume your most important meal of the day, breakfast. This will keep you going for a long time and also make sure you do not munch on unhealthy things later in the day.
5. Relieve Constipation-
A well-hydrated body will make it easier for the bowel to pass. It aids the flushing out of wastes as the high amount of water in your body will prevent your colon from extracting more water out of the waste. The dry the waste gets the more difficult it is to pass them. Water therapy prevents this and keeps you constipation free. This is one of the best health benefits of water therapy.
6. Improves Immunity-
Water improves the transportation of essential nutrients, Oxygen and important elements throughout the body. The improved blood circulation will help in better first reaction immune response to any kind of infections. It is known to improve the working of the immune system.
7. Relief for headaches-
A lot of times, Headaches are induced because of dehydration in your body. By including water therapy in your lifestyle you can say no to these dehydration related headaches. Also, Drinking enough water will keep your body really hydrated and functioning well.
Beauty Benefits of Water Therapy-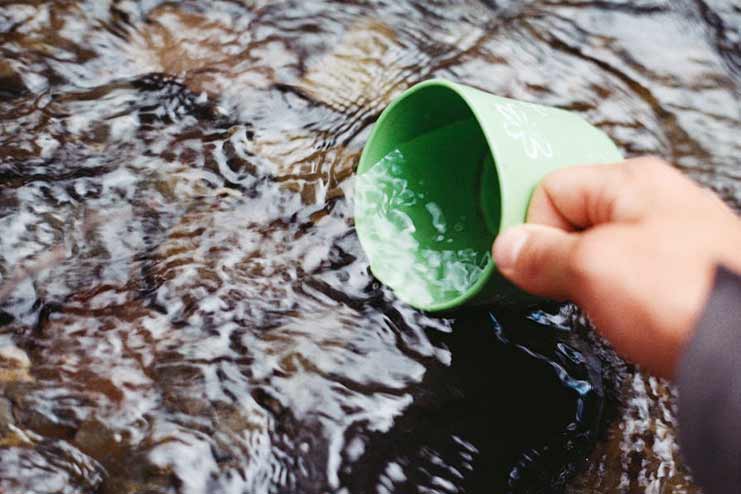 While we may spend thousands of rupees on beauty products and cosmetics to improve the natural skin, We sometimes just out of laziness, easily ignore working on the root cause of it, even when the solution is as simple as this water therapy. But, it is high time, we reduce our dependence of this cosmetics and adopt a more healthy approach to body and skin care. Here are some more benefits of water therapy that your skin needs right now.
1. Improves Skin Health-
One of the best and most visual effects of this water therapy is a healthy looking face. The excess amount of water will keep the body from losing moisture on the face. This will maintain a healthy looking face. The water content in the body will make the functioning of kidney easy and very efficient. The toxins will be flushed out well in time and hence prevent skin from getting any stomach related acne or breakouts.
2. Imparts a Glow to Face-
Women who have followed using water therapy for glowing skin religiously, have seen a permanent glowing skin on the face and the occurrence of acne or zits have completely gone down. The hydrated and well-moisturized face is less prone to catching infections and looking dry and dull. Water therapy works amazingly well in imparting a healthy fresh glow to your face that no one can ignore.
3. Keeps Hair healthy-
When your entire body is hydrated, the scalp will also gain some moisture. This will reduce the dryness of scalp and make the flaky scalp to improve into a more healthy and nourished one. This will make sure that the moisture also reaches to the roots as well as the ends of the hair. Keeping the hair healthy, thick and shiny. Try it to believe this is a miracle remedy for amazing skin and hair.
How effective is water therapy?
Water Therapy is a well-known way to reduce weight but other than weight reduction it is known to effectively cure Constipation in just a single day. It works equally well for dehydration induced headaches, Throat diseases, Bronchitis and sinusitis effectively. It also helps in diabetes and Works equally well for people with Obesity to lose visceral fat.
Water therapy for reducing weight, might not be as complicated as the other ritualistic treatments or complicated medical procedures, But the benefits of water therapy can put these expensive treatments to shame. Just a few glasses of water can do much more for you than what a lot of multiple products cannot do together. So, make the perfect use of this weight loss water therapy and lift your glass to get drinking, A healthy lean body and a perfect glowing skin awaits.