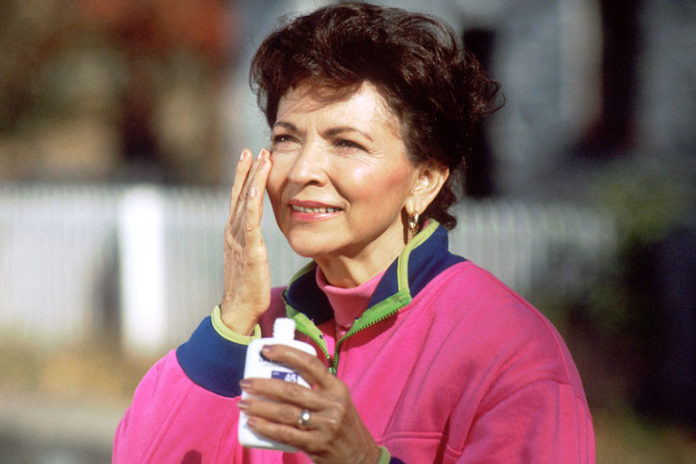 Maintaining an oily skin from all the dirt, clogged pores, and frequent acne breakouts is a great task, and even though we all want a face which is free from oil, dullness and acne, we seldom keep up with the regular strict beauty routine it requires. So how does one with oily skin, keep the face from looking like an oil factory and yet doesn't have to do really much with the up keep work? We say change the moisturizer. Simple.
For ladies with oily to combination skin, the best way to prevent your face from looking any more oily, it to use a water based or gel based moisturizer, which even though nourishes your face, it does not produce excess oil or clog pores. For you to make an informed choice, here are some of the best water based moisturizers for skin, available in India.
1. Neutrogena Oil Free-

A great buy for summers this water based moisturiser does not clog pores at all.
It has a mild smell and is slightly thicker in consistency.
It reduces dark spots and moisturises oily skin with enough coverage.
Also comes in an SPF 15 Variant.
It is really lightweight and has non greasy formula.
Perfect for combination skin as it is slightly more hydrating.
2. Lotus Herbal Alphamoist Alpha Hydroxy Skin Renewal Oil-Free Moisturizer-

Sheer application with great coverage.
It keeps you skin looking matte for quiet a longer time.
It has a mild smell which does not bother.
It is very nicely absorbed and works great on almost all skin types.
It has antimicrobial, and astringent qualities so prevent acne breakouts.
3. Fabindia Vitamin E Hydrating Cream-

A very light moisturising cream that does its job perfectly.
Contain Jojoba Oil for deeper nourishment and hydration.
Does not irritate sensitive skin.
Can be used on the body as well.
Great fruity smell that lingers around for quiet a while.
Does not contain SPF.
4. Lacto Calamine (For oily skin)-

It is one of the best remedies for every skin type.
Kaolin acts as a natural skin exfoliator and removes dead skin cells.
It reduces blemishes and since it has antiseptic properties it prevents acne.
The glycerin content prevents excess accumulation of oil.
Maintains skins pH.
Gives your skin a natural glow by nourishing it and making it healthy.
5. Aroma Magic Almond Moisturizer-

It has a great coverage and ends up keeping your skin supple and soft throughout the day.
It is rich and creamy with a smooth texture.
Contains a mild almond smell that lingers for a while.
Does not clog the pores.
It makes your skin glow and looks radiant.
6. Clean And Clear Skin Balancing Moisturizer-

One of the best moisturisers for oily skin, This is a hot favorite among the beauty world.
It is nongreasy water-based formula.
Absorbs easily and gives greater coverage.
Reduces oil secretion over time and unclogs the pores.
Soothes your skin off irritation and heals any pimples or acne breakouts.
Makes your face look matte for quiet a long time.
7. Kaya Acne Free Purifying Nourisher-

A Very light moisturiser that is great for oily skin prone to acne.
Spreads well and is very easily absorbed by the skin.
Contains aloe extracts that soothe the skin leaving it rejuvenated.
It is non-comidogenic, so perfect for sensitive skinned ladies with oily skin.
Rich in antioxidants that protect you from environmental damage.
8. Forest Essentials Light Hydrating Facial Gel-

Extremely soothing, this cream does the perfect job of hydrating oily skin without excessive oil.
It soothes the skin as it contains all herbal extracts.
It has healing properties that make your acne scars vanish over time.
Great option for ladies with sensitive and oily skin.
Over time softens skins texture and makes it supple and soft without oil blocking your pores.