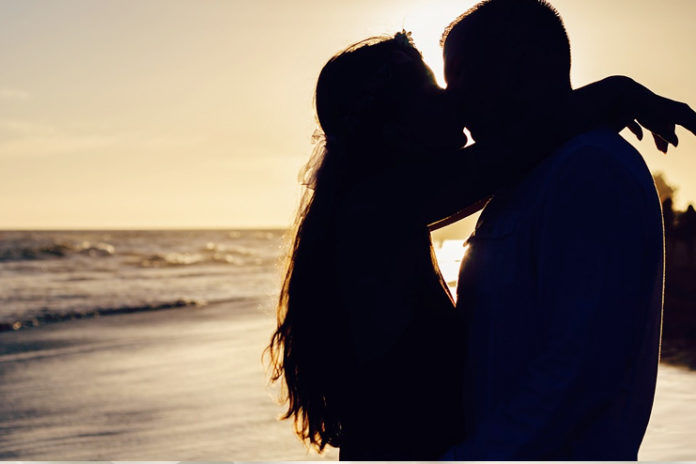 Whoever told you that lovemaking was about sex, doesn't know one bit about lovemaking himself. Love making is seldom about the physical closeness but more about establishing a connection, about interacting your deepest emotions and sharing a deep bond from within.
It is one of the most vulnerable states of every human that he keeps far away from almost everyone he knows and shares it with just that one person he really feels close to. Making love is like your souls trying to bond together and calling it sex will only ruin the beautiful intimate bond. When you're still worried about how to make love, we have a few tips to help you first understand the spirit of it.
1. Develop a friendship-
Love making gets its name from the deep bond that two people share. It's about having found that one person who completely understands you and you feel a deep connection with. But every relationship starts with friendship. Try to establish a good level of friendship with this person that you are dating. For you to understand any other aspect of lovemaking being good friends is one of the most important ones. Developing a friendship offers you a chance to know him well and understand his personality.
2. Bond Over hobbies-
If you find a common hobby you should pursue it and spend time doing it together. Doing things together gives you an idea about a person's different life aspects. If you do not have a common interest, be open to the idea of trying something new. Try going for a walk in the hills, An evening camping and star gazing or maybe an afternoon of watching Netflix at home. Do not forget that sharing hobbies will make you even closer as friends. It will make a deep emotional connect which is much better than just sex. It will also give you an opportunity to be close to him and indulge in some flirting.
3. First feel comfortable –
Intimacy can be a really scary for some people. Esp if you haven't ever been that close to anyone before. To share such intimacy with someone for the first time can really brave, To open up is not easy and if you don't feel comfortable with him you might end up having a really bad experience.
Do not expect in a full-blown physical indulgence the first time. Maybe just share a kiss, Get comfortable in your skin around him. Do not rush. Sometimes first encounters with a partner can be so uncomfortable that you may end up feeling guilty. Trust me, you definitely don't want to feel like that.
The best lovemaking advice anyone can give you is to feel comfortable and be prepared mentally for being that close to someone. If you feel awkward or bad, don't go ahead. Just wait till it comes naturally to you. Expect little nervous heartbeats, but anything else and it shows you are not comfortable.
Related Article: 10 Signs He Loves You Truly
4. Open yourself to a deeper bond-
Being intimate is weird sometimes, it makes you so close to a person that you may literally feel like you know him the best. Much better than his other friends or family. And this feeling is normal. Intimacy has that effect, where you feel completely and greatly hypnotized by a person and you feel deeply attached to him somehow. But to enjoy that bond, you need to open for such great connections. Your mind needs to have space for this person and the feelings that are now attached to him. Don't shy away from feeling so strongly for him. Don't have a phobia for the connection. It is natural, It is intense, overwhelming and passionate. Unless you make this bond you won't be able to enjoy his company. So be open to these new experiences.
5. Be Intimate-
Sharing physical intimacy with your partner can be a really beautiful feeling. You have new thoughts you never knew you could think, your heart races every time you feel his breath and his smell is probably the only thing you want to have around you. It is completely unbelievable. But to feel this way you have to be ready for being intimate. Start off slow, Share a kiss, A hug maybe. Enjoy his company slowly explore what you like and build up on that. You will know for sure if you like someone when you are truly intimate with him. If the thought of Intimacy doesn't give you goosebumps, you might want to reconsider your feelings for him.
Also, Read: 10 Golden Rules of A Relationship
6. Kiss him like you mean it-
Kiss is probably the most important thing in lovemaking. It starts with a kiss and it is very well defined by the kiss. A kiss can tell you if you really feel for him, It can show you how much he means to you. A passionate kiss can say a million things even when you don't say it. Love making is incomplete without a kiss. If you really love your partner kiss him like you mean it. Show him how much he means. Pour your heart and your self in that one perfect kiss that he will remember for his lifetime.
7. Convey what you feel-
Most importantly don't forget to convey your feelings. It may be good or maybe bad. Just be sure you let him know everything. Maybe you're not ready. Maybe you want to take the next step, just say it. It is the best way you can make your lovemaking less awkward and more passionate. Talking about the only key to this cryptic process and if you end up being silent cause you are shy to say, you may have completely different experience. So don't risk it. Just share.