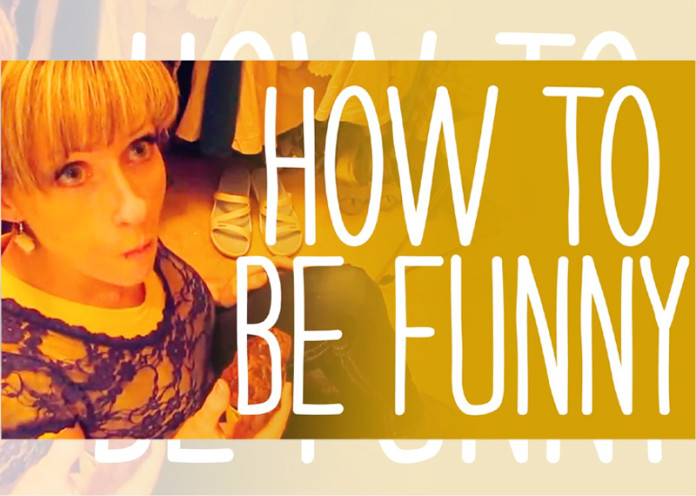 Nobody is born funny, charming, beautiful or witty. It is all that one becomes in the due course of time. If you want to be witty, funny and cheerful in front of your family or friends, then try to always look and observe. A lot of us observe in our young age and pick up traits and tricks from our parents, uncles or grandpas. It does work really well if you bring those tricks and traits out in front of your people. Being funny is not about reciting jokes all the time. If it was like that, then talking parrots could have dated a hundred fellow parrots. It just doesn't work like that! A funny person is one, who is genuinely happy at heart, and uses situations to his best.
If you aren't a funny person at all, but are attempting to be one, there are some things you ought to keep in your mind.
1. You can't please everyone, so don't take it too personally if they do not laugh.
2. It takes quite some time to get funny. If it doesn't come naturally, it will happen someday.
Remember, when you're trying to become funnier, you're changing your whole personality and becoming a better charmer. And that'll definitely take time.
To start off with, if you are wanting to be a fun riot, try to change the way you look at the world. Negative thoughts can never make you sound or look funny. It will only put you into a sad, confused state of not knowing what you actually are. Try to be involved in conversations and add up to what they speak if you think you want to contribute. There is a limit and everyone knows it. If you touch the boring limit, try to cover it up by talking something else or by changing the subject. Happy and fun people always have a better life. They have more friends, and people always bond better with them instantly. After all, funny people are memorable people.
We aren't going to read about how to become funny instantly, because to become one, you need to take baby steps into becoming a better person by yourself. So, here are some great tips that can make you a charming person from inside
9 Ways To Become Funnier – Tips For Charming Personality