The Brocade blouse trend has been around for quiet some time now, but looking at the undying love for this blouse pattern gets, we know the trend is here to stay. This beautiful zari laden fabric has charmed our inner princess and we are in love with how regal it looks. This festive season, make yourself another Brocade blouse design for your new silk sari and embrace the beauty of this wonderful style.
The brocade style blouse goes with every single type of sari we know about. It just makes the most simple of saris to look effortlessly festive and the versatility in colors that you can find in these fabrics has left you so many options to explore from. Here are our favorite festive brocade blouse designs for every type of sari.
Back Hole Brocade Blouse Pattern-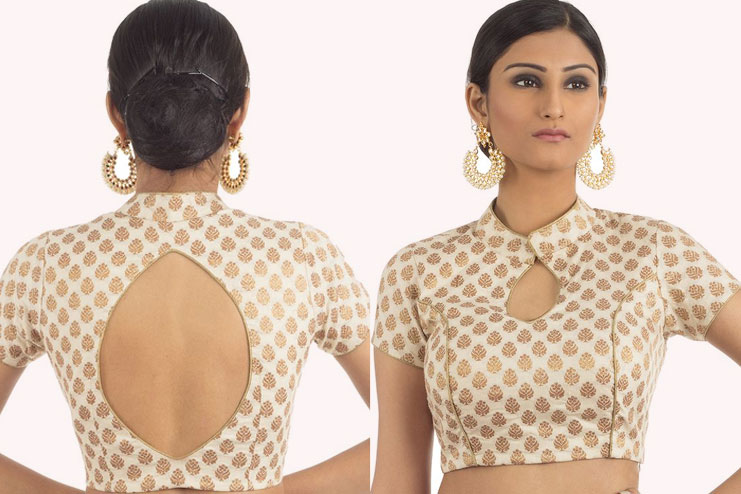 A basic silk brocade blouse with collar neck and back hole will make for a perfect blouse for sarees that have heavy embroidery work. This will tone down the glitz but will still kepp it looking rich and festive.
Sleeveless Brocade Blouse-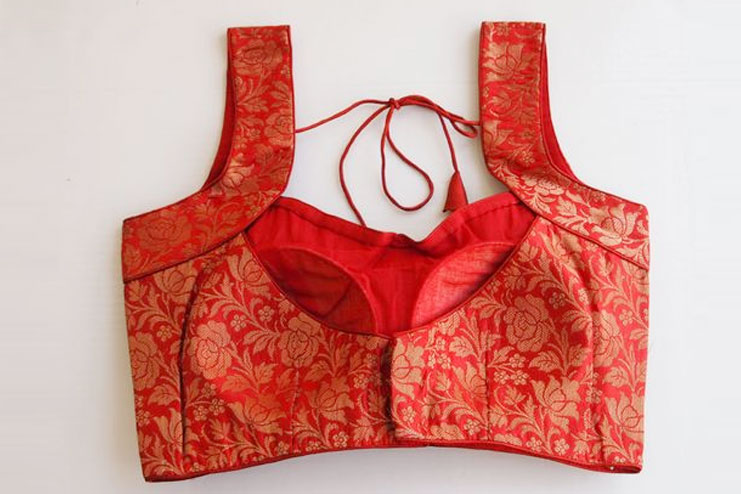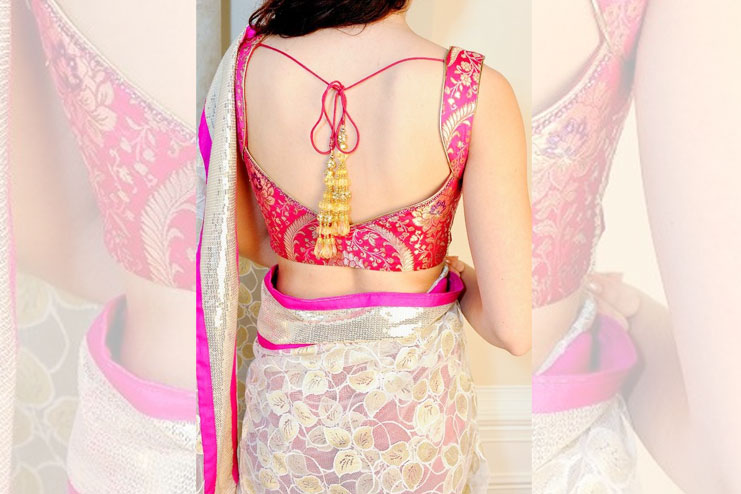 A simple sleeveless brocade blouse will elevate the fun factor of a plain chiffon saree really well. A bright colored brocade blouse can be paired with a muted or pastel shade of color and it will just make for a perfect guest outfit at a sangeet or a mehendi function.
Net Brocade Blouse Design-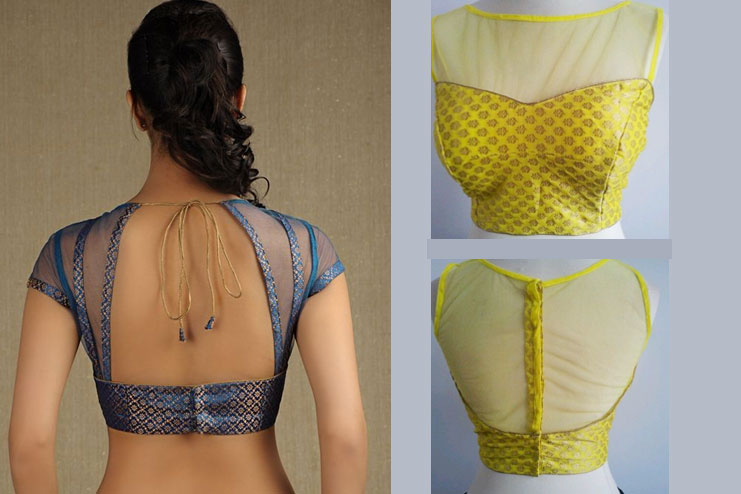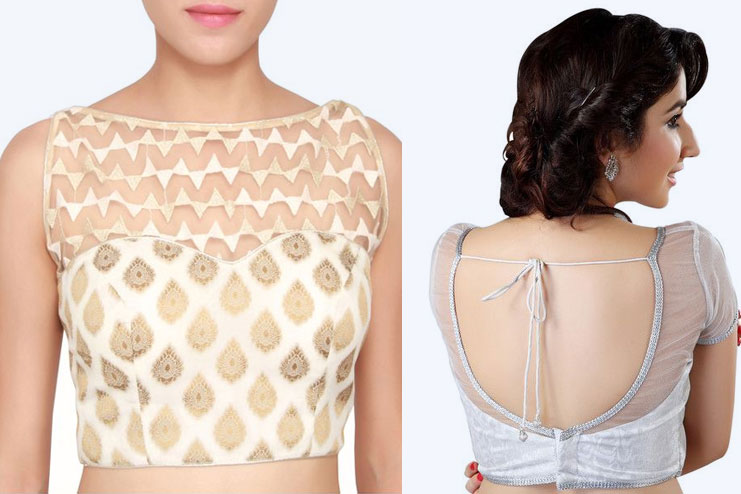 Pair the two most popular trends and you have a favorite among them all. A brocade blouse with net panels is what we're talking about. This blouse is a effortless beauty and no matter what you pair it with you will get complements for this beautiful blouse in any case. This blouse will work nice if paired with simple subtle saris. This has a very trendy feel to it and it will get with designer saris the best.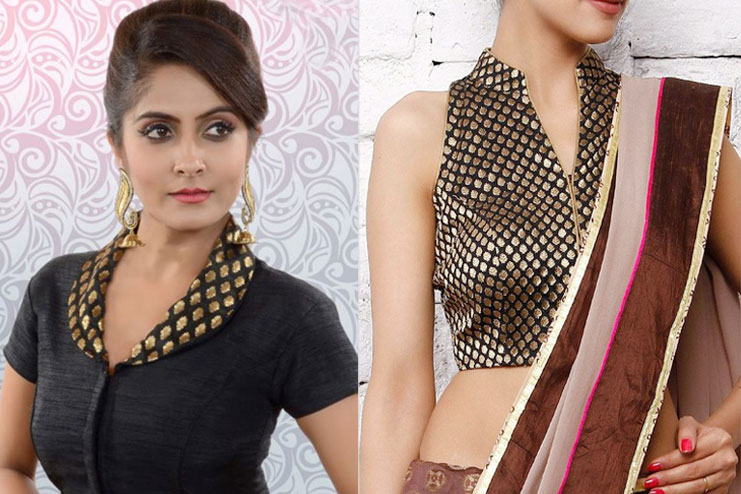 To make these brocade blouse designs a little office party worthy you can add a sense of class to it by making a blouse with brocade collar. The entire blouse can also be made in brocade with a simple standing collar.
Single Color Brocade blouse design-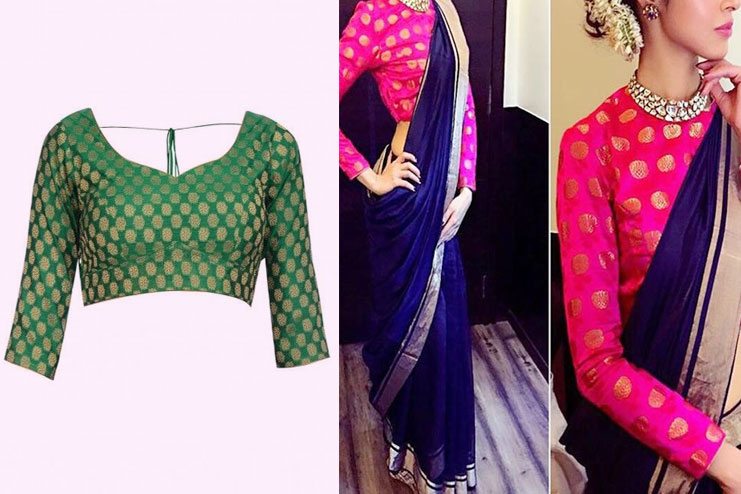 Simple Single coloured brocade blouse with longer sleeves is the epitome of class. Pair it with your kanjivarams, Banarasi and your Uppada silk saris and nothing can look as regal as this combo. For ladies with broader upper arms this can tone down your upper body and make you look leaner and taller. This works well with every sari type, Especially in contrasting colors.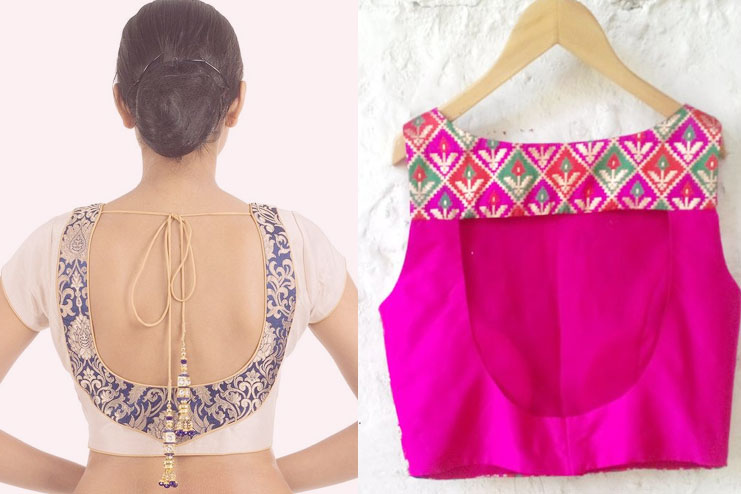 This is a great way to use the brocade fabric to add a little richness to a simple drab blouse. This blouse can either have the patch of brocade on back or even around the neck. It can work really nice with cotton jamdani sarees and simple kerela silk sarees.
Cold shoulder Brocade Blouse design-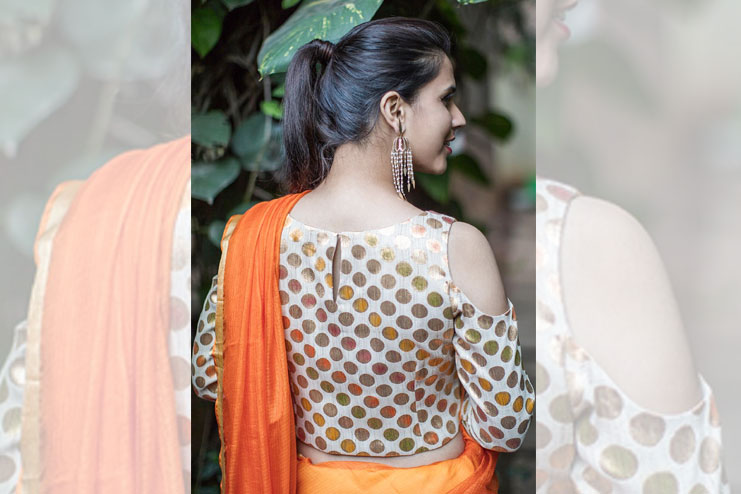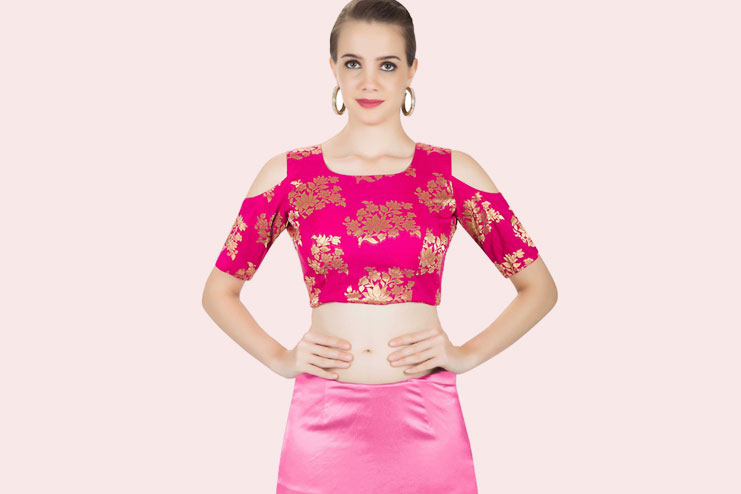 Adding brocade to the trending cold shoulder type of blouse is a fun way to incorporate two trends in one. It looks really quirky and chic, it can be paired really beautifully with bright saris of georgette and chiffon. Young girls who want to wear saris with a style twist should definitely opt for these.