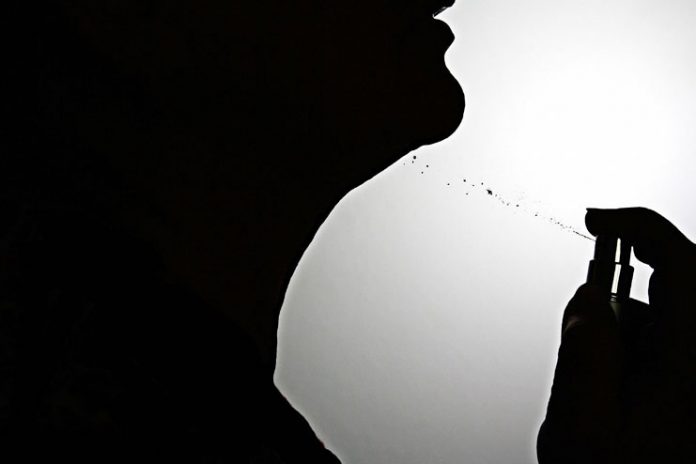 One of the most important factors of making a brilliant impression is by smelling good and fresh when you meet people. That is precisely why you must use perfumes and deodorants. Pocket perfumes are your new best friends that you would not want to move out without.
If there is one makeup product that a person should not live without, it has to be perfume. You always make a point to carry in the bag each time you move out. However, the bulky glass bottles are not very comfortable or safe. Don't you agree? So what do you think do we need? A small travel size cute bottle is all you need which could easily fit into the pocket or in a small bag making it convenient to carry every time you wish.
An incident when I realized first realized that I need a pocket perfume was when I was with my friends at a club dancing all night. You are bound to sweat like a pig when you dance to the beats in a disco club. Right after that I felt the need of a small perfume bottle in my pocket so that I could just pull it out and spray it a little to feel fresh and smell better. Immediately the next day I got one and it is such an asset that I could carry it in my small ladies wallet every time I move out.
Using your favorite deodorant or scent after shower or spraying it before you step out of your house is part of your daily routine. But usually we are bothered of the fact that it doesn't stay for very long hours if you are outside. Also especially after you feel sweaty and smell while you are on the go, you literally might want to do anything to go back to home to just spray that the fragrance. Even if you think of carrying your bottled perfume everywhere you go along, it is not only cumbersome but also tend to forget. But guess what, there is nothing to worry with the pocket perfume for women available in India. Pocket perfumes are here to salvage the sweaty situation and rescue you from the sweat smell.
Think about situation when you bump against your crush after a long day's work. A long day and a tiring work means you are worn out and exhausted. You can't just wait to get back home after all the sweat and want to feel fresh. But what if you run into the cute girl in the elevator while leaving office and suddenly ask you for a ride home or to catch up for a quick coffee? That's when you simply need to take out your pocket perfume and spray a few discreet spritzes to get the magic working. You will not only smell great but instantly only smell great instantly but also feel confident and take full advantage of the situation to get few steps closer to your crush.
Another situation when you are sweaty in a hike with a group of friends and other travelers. Doesn't get too embarrassing in your lovely adventurous holidays when you smell bad? You live for thrills of an adventurous track or an arduous hike. But walking through the most difficult terrain makes you exhausted and sweaty. Especially when you carry your bag which does not have a lot of space, the first thing that comes into your head is the heavy perfume bottle with is not only consuming space but also making your bag a little bit more heavier. Now, you could simply carry your best pocket perfume and play the magic which could not only come into your backpack or sweatpants but you could also spray on the go when you feel like without giving off the bad odor. Every time you reach your destination, you not only feel fresh but also smile excellent.
How about when you are meeting a client at a destination and the lift is out of service. Even though the meetings are important, the most important bit is to always look and feel you are best for any client meetings. But you have a surprise when you reach the destination and find out that the lift is not working while you have to climb up the client's office to find out that the meeting room is at the fifth floor. I'm sure nobody would want to go back just because of this one reason. But hey, that shouldn't be much to worry with the available best pocket perfumes in India for girls, which you could simply spray once you reach the floor just before marching into the meeting feeling as fresh as ever.
Indians love to smell good and it is not just recently that the category has started on any such experiments and tries out the newer formats. As a matter of fact, the fragrance market has not only seen a lot of innovations in its format but also variety of smell and advertising. The one thing that can be considered fresh and appropriate as per the age old market is the newly packaging format that is available today. We initially had attar as the loan product which is now considered into a vast product portfolio that includes deodorant, perfumes, deo-sticks, cologne, after shave, body mist and many more. Interestingly, recent innovations in Indian perfume market have moved the stereotype of using perfumes only for occasions. The modern day consumer feels good with the help of excellence in perfumes.
I don't be women long to carry in the whole world in our bags unlike the men? Men carry their wallet, keys, smartphone and handkerchief in the markets all time. But all of this comes into the pocket but hardly in the bag ever. Especially women who are used to carrying heavy bottles of perfume, not only feel inconvenient but also that we use it when required because of the size and shows up that they are up to something. The idea to highlight the pocket friendly perfumes is just because of the convenience and the ease with which they could spray even without anybody noticing. It is similar to the mouth freshener which was in market a bit earlier.
1. Engage Woman Floral Fresh Pocket Perfume, 18.8 ML: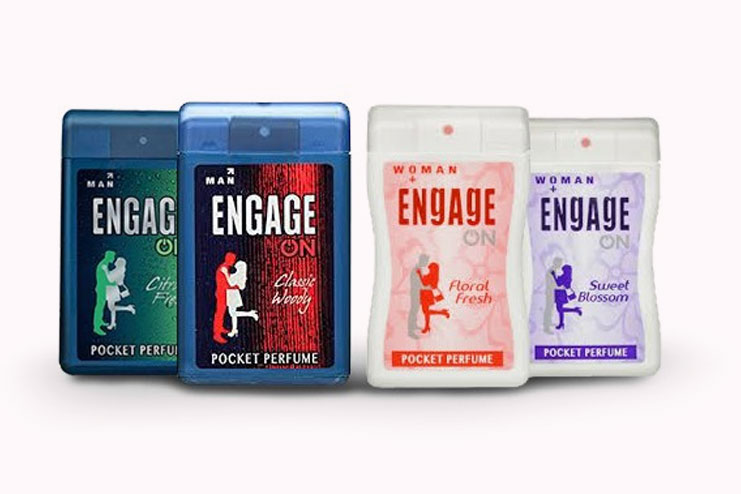 This is an excellent pocket perfume for women with fresh floral fragrance. It is available in many online websites in India. Easily carried in purse or pocket due to its slim and sleek design. The reviews have been great too.
2. PureSense Refreshing Body Mist, 100 ML:
It is a slice of paradise which gives your skin a boost. The grapefruit extracts from France, rich in vitamins and minerals, nourishes the skin and also exotic orchid petals calm and relax the body. A pure organic and unadulterated, untouched by parabens by parabens, formaldehyde and mineral oils. With a zesty aroma that refreshes your senses, I am an oil that moisturises your body, and rejuvenates your mind. Features of the pocket perfume are:
Aromatic body mist with skin nourishing properties
Keeps bad odour at bay
Keeps you fresh all day long
Free from Chemicals, Sulfates, Parabens, Formaldehyde and Mineral oils
Additional Information: Pure sense products are made from organic extracts, pure and high quality ingredients that help you unwind your mind & body. The fragrances are crafted by experts so that they help you soothe your senses. Each product is free of Sulphates, Parabens, Formaldehyde, Mineral oil and is Non-carcinogenic.
3. Original Aro-Chem 100% Alcohol Free Highly Concentrated Perfumes Unisex Attar: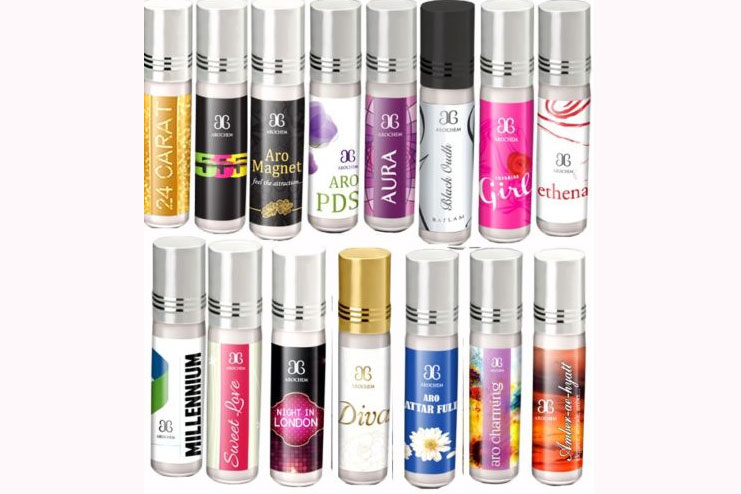 A unisex Attar which is alcohol free is a great choice for pocket perfumes.This is a roll on that can be easily applied without much efforts. It is a long lasting perfume oil which gives a beautiful fragrance all day.
4. NewU pocket perfume, 10 ML: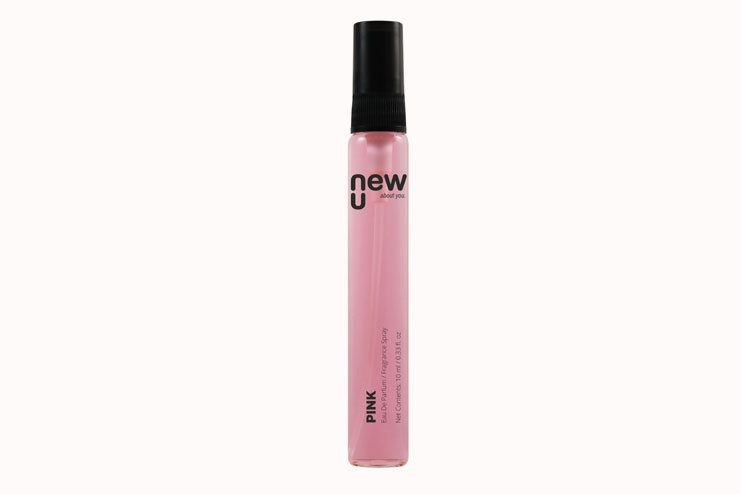 The NewU Pocket Perfume is a unisex fragrance that is cute, compact and convenient to carry. Its universal appeal carries Fougere accord, cedar wood, Leather as top notes and middle aromatic notes with Blackcurrant berries, fruity accord, citrus accord, grapefruit and Mandarin on top. There is something refreshing about woody scents as they tend to awaken your senses and give you a confident feel. This pocket-friendly scent is a perfect concoction of classy and subtle. Its features are:
Unisex pocket perfume
Highly concentrated with fragrance oils
Long lasting fragrance
Approximately 200 sprays in every pack
Suitable for all occasions
5. iGlory Roll On Fragrances Alcohol Free Pure Scents – Sea Spring, 10 ML: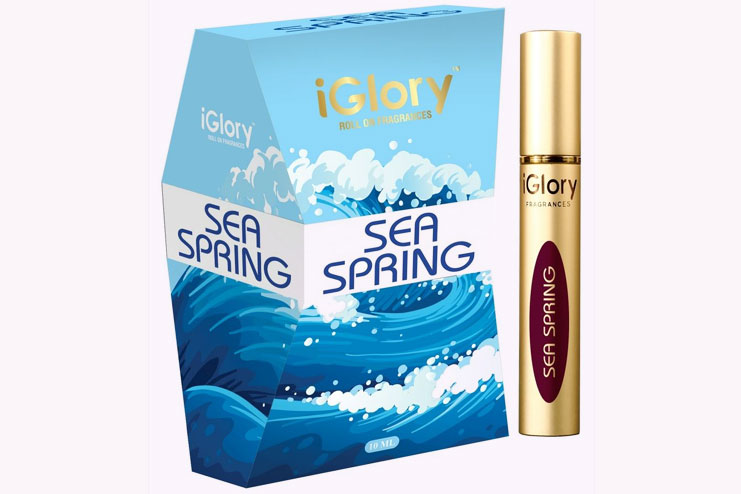 iGlory's Roll-On Fragrances will get you into the perfect mood. Compact and easy to carry, these are simply perfect for a long weekend of looking good and smelling great. Citrus fresh aroma blended with a woody, musky feel, it is a fresh fragrance that envelops you in its brightness all day. Traditionally a masculine perfume, its appeal to women is indisputable. iGlory's 100% Original fragrance is encased in a most elegant gold-colored aluminum bottle, worthy of being flaunted.
It has a long-lasting fragrance.
Pure scents that do not contain any Alcohol, Gas or Water.
It is extremely travel-friendly, easy to carry in pockets and purses.
6. Al-Nuaim Ice Berg Attar 100 Original 100 Alcohol Free Concentrated Perfume Oil Scent For Men Women 8ML: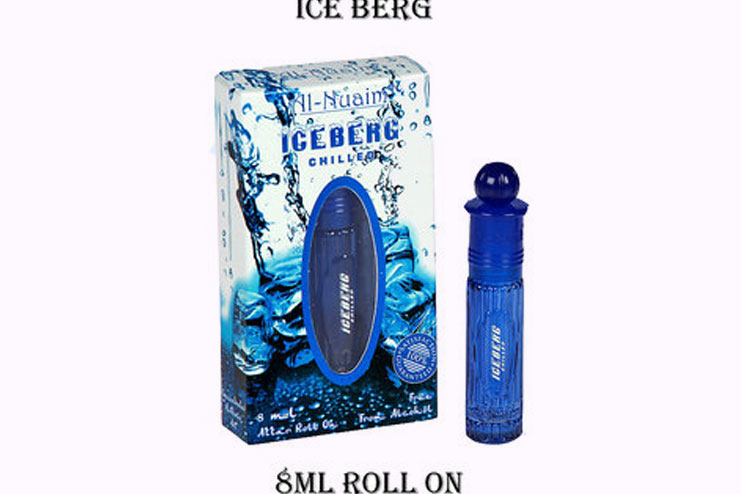 Perfume Oil, Essential Oil, Aromatic Ingredients present in the rollon perfume which is long lasting and you can apply it on your clothes or by rubbing on your palm.
7. Cherry Flower Roll-On: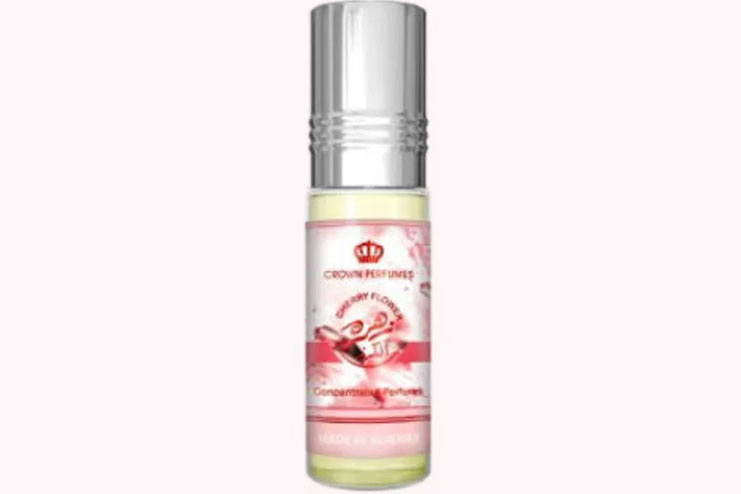 This is a very cute little cherry flower attar roll-on perfume in 6ml bottle which is just the perfect size to carry around with you everywhere.
8. Fabindia Musk Perfume Oil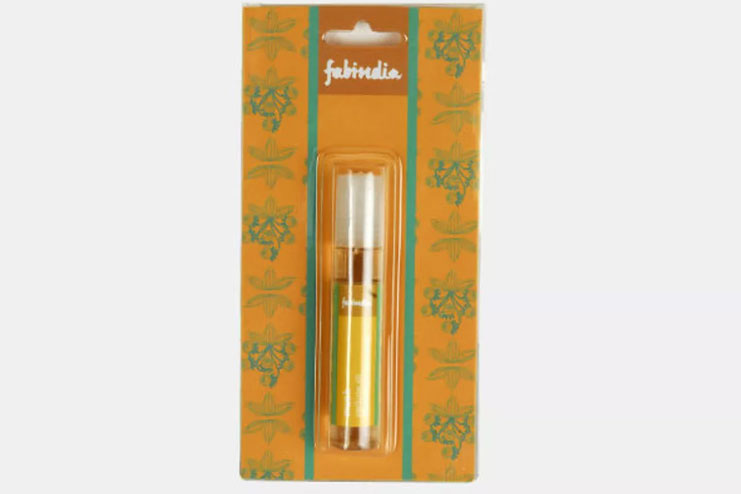 A perfumed oil, which is a great option as it is very long-lasting and fragrant. You will absolutely love this one from Fabindia for how cute and compact it is to carry.
9. Arochem Aro Magnet Oriental Attar Concentrated Perfume Oil 6ML: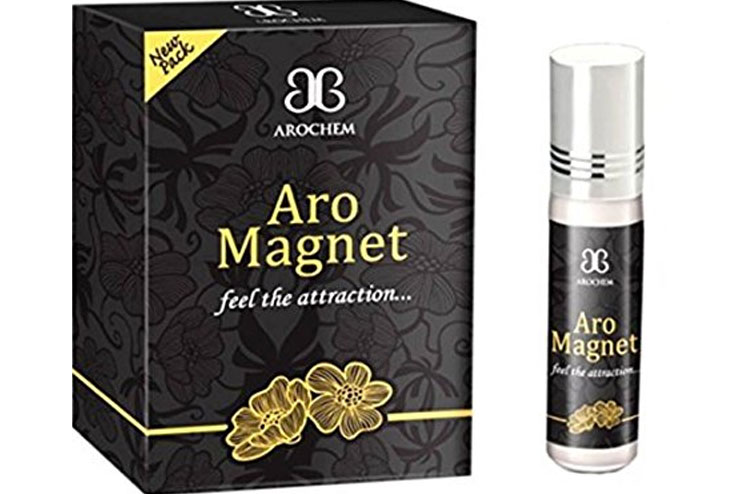 Arochem Aro Magnet Oriental Attar Concentrated Perfume Oil is free from alcohol/ the rarity in the world of perfumery which
10. Aromazeia – Mitti Attar – (Its Not a Perfume – Its a Fragrance) – The Scent Of Rain – Petrichor – Organic Grade Base – From India's Perfume capital- Kannauj -10ml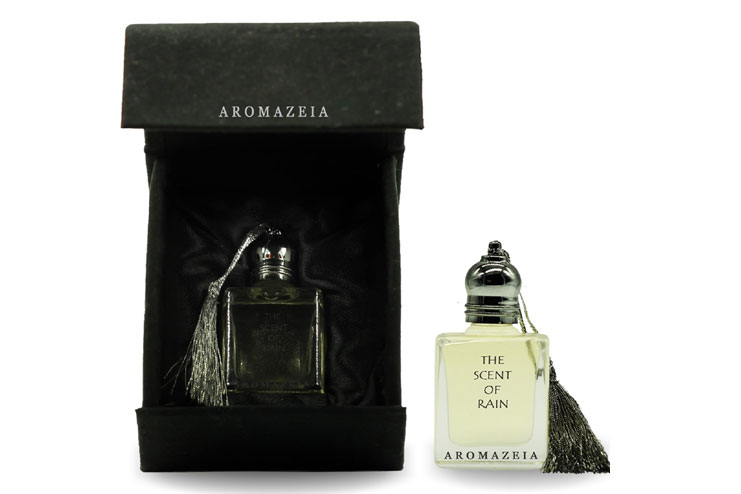 The perfume featured in Cynthia Barnett's book "Rain: A Natural And Cultural History", also in The Atlantic's article "Making Perfume From The Rain", Hindustan Times's article "That Lush Smell Of The First Rain, Trapped In A bottle", Indian Express "Petrichor with love". It has great 5-star reviews by a lot of reviewers. Excellent massage oil which serves great for your skin. It is not just any ordinary pocket perfume.