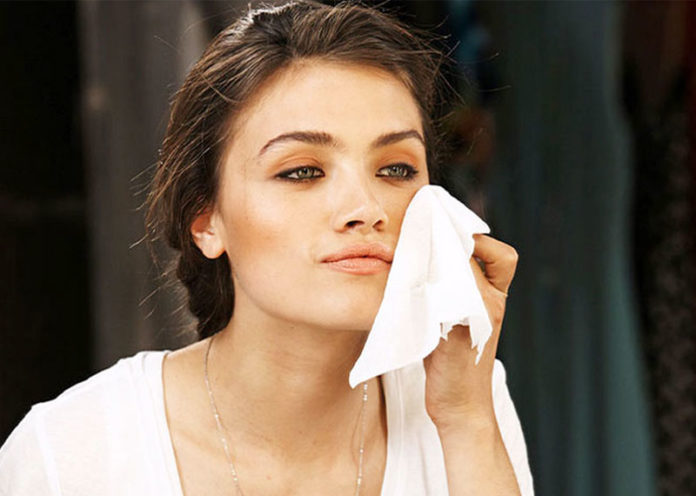 Have you tried all the makeup removal items, and are tired of skin damaging products? Does it leave your skin dry and dull? Are you trying to eliminate these unnecessary chemicals from your makeup items in a more natural way? Do you also want your makeup remover to benefit your skin in other ways too? Like moisturize, make it glowing, etc.
Have you ever given a thought of using wonderful essential oils to clean your makeup? Well, if no then you must think about it, because oils not only nourishes your,skin but also moisturize and benefit your skin along with cleaning the harmful chemicals from your face, that was also in your makeup. Have you ever considered using almond oil? You might know, that this oil have wonderful benefit for skin, heath and hair. It is also included in many skin care and hair care products, as it helps in more than one way. The amazing anti-oxidants can help in reducing sun damage and aging. So, here are few Benefit Of Almond Oil In Removing Makeup.
Why is almond oil a good makeup remover?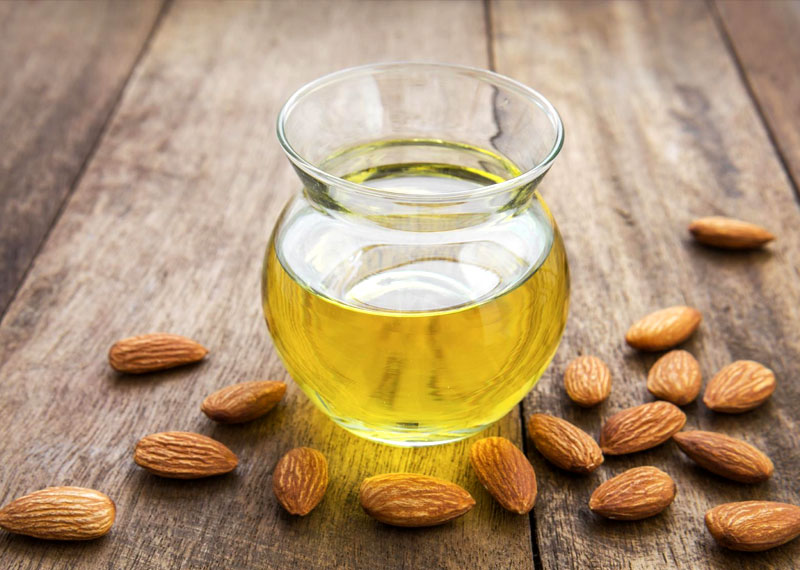 While choosing makeup remover, most of the time you look at something that can help you in removing eye makeup. Mascara and eyeliner, are one of the most important things, that may need a little extra effort to remove properly. Many women, who have used almond oil, have raved about how easy eye makeup comes off with this oil.
Unlike other makeup removers, almond oil does not contain any chemical substances that can cause any damage to the skin. It is one of the gentle way of removing makeup, without any problems. When you use this oil as a makeup remover, you do not have to tug or pull your skin. Many of us have sensitive skin, and tugging or pulling can damage it increasing fine lines.
[Also Read- Waxing Tricks]
Another reason to use almond oil, as your makeup remover, is that it does not leave heavy residue on the skin. Light almond oil can feel amazing on the skin, and can also gently help in removing dirt, makeup, and impurities from the skin.
If you have mild skin conditions, like dry skin, or psoriasis, or mild eczema, etc., then using almond oil as a makeup remover is one of the best options. It can soothe your skin, and give relief from itchiness, cracking, flaking, etc. Almond oil contains, rich nutrients like vitamin A, E and D, linoleic acid, oleic acid, etc. It is also completely odorless, which is beneficial for sensitive noses. It can suit all types of skins, like oily, normal, dry, sensitive and combination.
Almond Oil Makeup Remover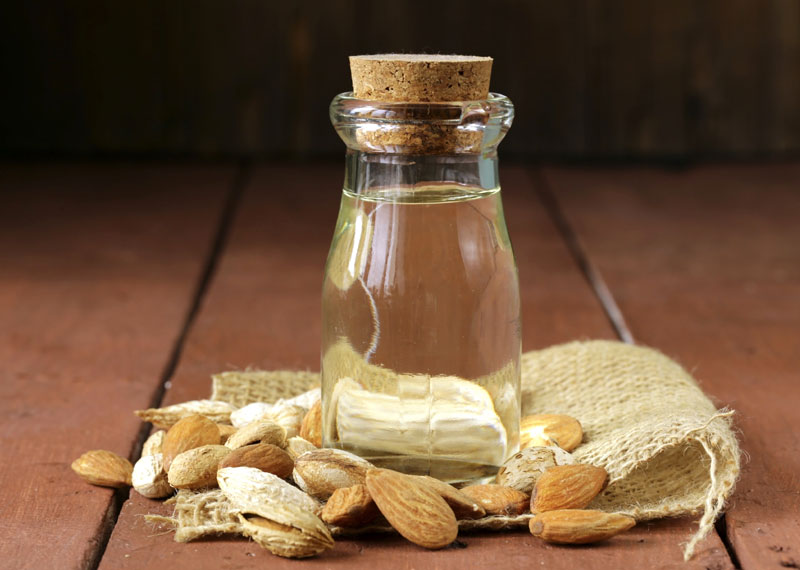 Steps, in using almond oil, as a makeup remover is very simple and easy. They are as follows:
Take adequate amount of oil on your palms, and slowly as well as gently massage them all over on your face. Focus more on your eyes and the surrounding area. Moisten a cotton ball with rose water or plain water, according to your preference, and gently rub them off to remove makeup. When you are done with the process, wash your face with lukewarm water.
[Also Read- DIY Masks for Glowing Skin]
Since, almond oil can provide so many benefits to your skin, there is no need to even wash them off. You can simply just leave them after removing your make up. You can also leave the oil on your skin, and let it work its magic. It can also give relief from the symptoms of certain skin disorder, and treat it with much needed hydration. It can also do more benefit, than removing just makeup. It can give a glow, that your skin may need. By seeing wonders to your skin, you might stop buying makeup removers, and get stick to this amazing oil.
Tips:
1. Use a little extra oil on surrounding area of your eyes, especially if you use waterproof mascara.
2. Add few drops of oil to a cotton ball or a tissue to remove your makeup if you are comfortable in that way.
[Also Read- Anti-Aging Cure From Ayurveda]
By –