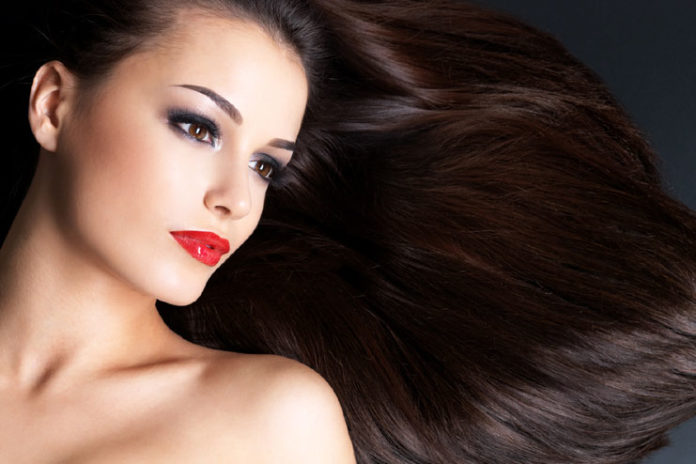 Ayurvedic treatment is one of the most popular choice among the women for the hair loss because they can help to incorporate a lot of natural ingredients and have been an effective cure for the hair fall since ancient days. Here is the list of 3 ayurvedic hair care tips for hair fall as well as hair regrowth.
Ayurvedic Hair Care Tips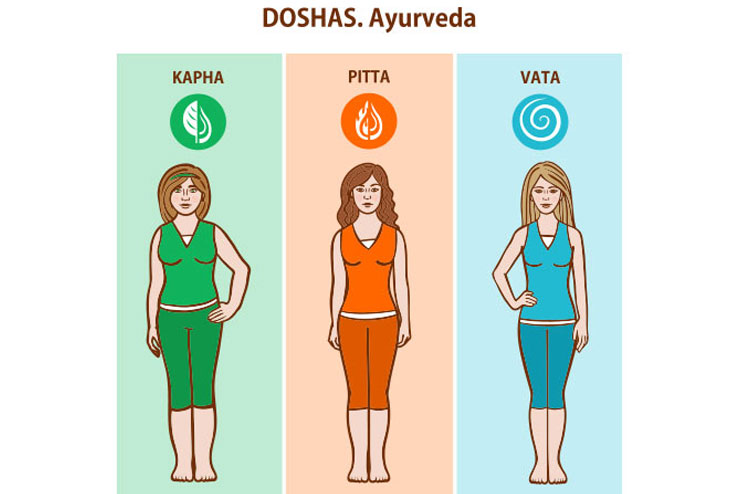 According to Ayurveda, hair type is always related to the body type and is also systematically classified in three categories; Vata, Pitta, and Kapha. Each of the hair type has its unique features, and hence there are many multiple reasons for the hair loss which can vary from person to person.
Hair loss is mostly caused because of the pitta dosha. Pitta is basically about our metabolism as well as digestion. A well balanced Pitta can lead to a healthy body and mind. It can control our well being. Once when you have identified the reasons of pitta dosha, it becomes easy to correct. Typically, it is the bad eating habits, anxiety, as well as stress that causes pitta dosha, which can in turn lead to the hair loss. With excessive consumption of coffee, tea, alcohol, fried, meat, and spicy food can cause the imbalance of pitta.
Henna Hair Oil For Rich And Strong Hair Growth
Apart from the Pitta Dosha, other reason for the hair loss, according to Ayurveda is the hormonal imbalances in women, with stress, improper diet, lack of sleep, intoxicating substances, dandruff or even fungal infections and diseases like lupus or diabetes among others. Hair regrowth solutions, in Ayurveda, addresses these type of core issues.
Ayurveda mainly addresses three key concept of care during these treatment, namely; Nidana or diagnostic measures, Ahar or food which can be used as the preventive medicine and Chikitsa or support & self-care.
1. Bhringraj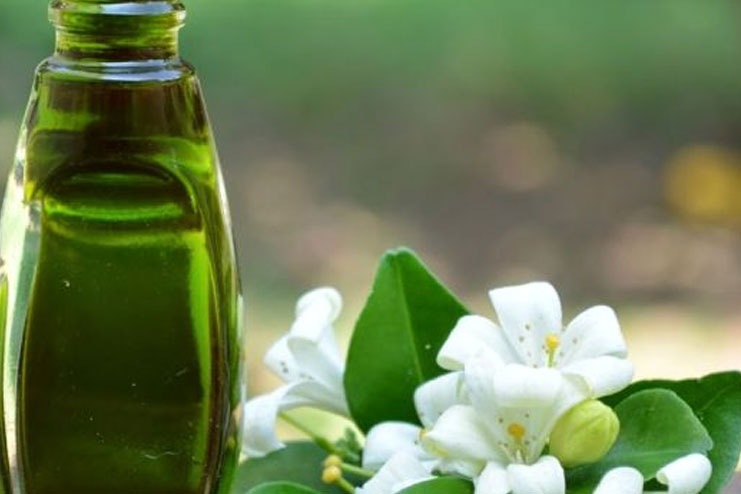 When translated, it means means "king of herbs". Just like its name, it can not only help to promote the hair growth, but it can help to reverse the balding. It can also be used to prevent even the premature graying. The herb is most commonly available in the powdered form or as an oil. It has its calming effect when being applied to your scalp and help the insomniacs to sleep better.
Ingredients:
Handful of Bhringraj Leaves
Or
Five to Six tablespoon of dried Bhringraj powder
Setting Time:
20 minutes
Method:
First blend the leaves with water to make a paste. If you are unable to find the Bhringraj leaves, mix five to six tablespoon of dried Bhringraj powder with some water to get a paste.
Then apply this paste on the scalp as well as hair and leave it on for 20 minutes.
Later wash it off with shampoo.
How Regularly:
You can use this shampoo thrice a week for better result.
You can use this combination with many other ayurvedic ingredients, such as the amla and tulsi. Alternatively, you can also give yourself a scalp massage with this bhringraj oil, three times in a week to promote hair growth.
Brahmi Amla Hair Oil For Hair Growth And Re-freshness
2. Amla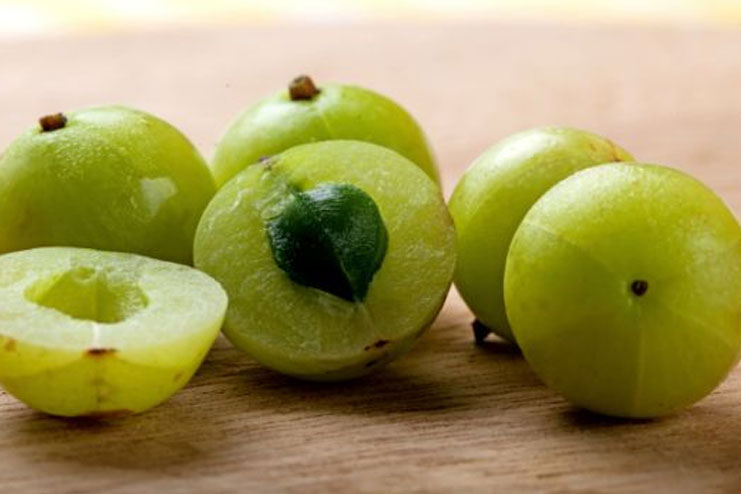 Amla is not only being used as an ayurvedic solution for the hair fall, but it is also an effective treatment to purify the blood and treat indigestion. This conditioning in the ingredient can help to improve the scalp health by tackling the dandruff as well as scalp aggravation. When used in the combination with the shikakai, it can act as a natural dye that impart a natural brown color.
Ingredients:
a. Five to six tablespoon of amla powder
b. Five to six tablespoon of water
Setting Time:
a. 30 minutes
Method:
a. In a bowl, combine some ingredients to get the thick, as well as smooth paste.
b. Then section the hair and start applying the paste to the scalp as well as hair.
c. Leave the paste on for about 30 minutes and later wash it off with shampoo.
How Regularly:
You can do this process thrice in a week.
Later you can add shikakai powder to the mix by soaking the amla in the warm water overnight. Alternatively, you can try to extract the amla juice from the fruit and use the liquid for the scalp as well as hair treatment.
3. Neem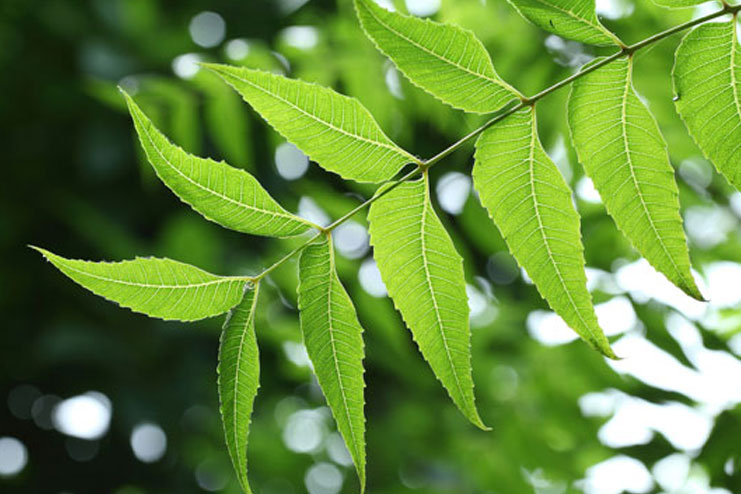 For many years, neem has been used in treating the skin conditions as well as hair loss. With regular use of neem on your scalp, can help to improve the blood circulation and strengthen the root which, in turn, can promote the hair growth. Neem can also be used to treat dandruff as well as lice. When the scalp gets affected by the dryness, dandruff, scaliness, psoriasis, eczema and excessive sebum; the roots of the hair get damaged. This can cause hair loss. Neem can help to battle these type of conditions, soothe the scalp and promote healthy hair growth.
Ingredients:
a. Handful of Neem Leaves
b. Two cups of Water
Setting Time:
a. 5 minutes
Method:
a. First boil the neem leaves in the water for about 15 minutes and then set it aside.
b. Once when the solution is cold enough, try to strain the liquid.
c. Then collect the neem infused water in a jug and set it aside.
d. Later wash as well as condition the hair and pour this neem infused water through as a final rinse.
e. Try not to rinse the hair any more.
How Regularly:
You can use this method thrice in a week.
Alternatively, you can make the paste of some dried neem powder as well as water, and leave it in the hair for 30 minutes before shampooing.
Different Types Of Hair Mask Using Egg