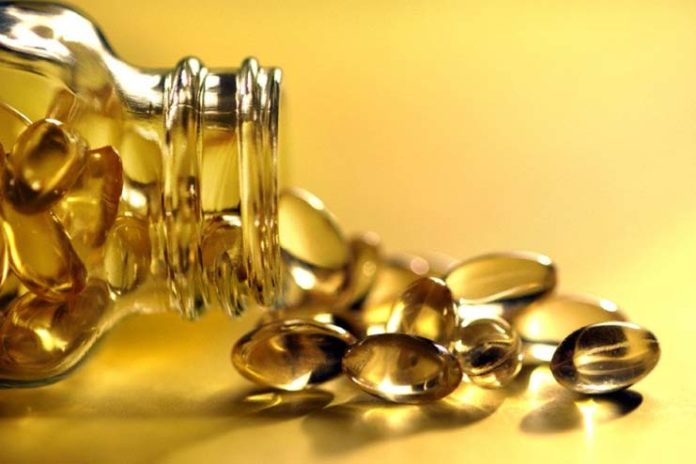 Does maintaining a good as well as healthy skin and hair is one of your major concern? Particularly when you have a dry skin or hair loss. Then put all your worries aside because in this article I am going to help you revive your skin and hair and give you a revitalizing look. Vitamin E is considered as a powerful, fat-soluble antioxidant which can quickly rejuvenate the health as well as beauty. It can encompass a group of the eight compounds which include both the tocopherols and tocotrienols.
It also works as an immune booster, that can promote proper blood circulation, regulate the blood sugar, keep the heart healthy, prevent from stroke-induced brain damage as well as protect against certain types of cancers. The hair, as well as skin benefits in this vitamin, is well known. You can find an endless number of beauty products which have vitamin E as their main ingredient. So here, are some vitamin E capsule uses and benefits that you must know about.
What Is Vitamin E Good for?
Vitamin E is known for a powerful antioxidant which can work like a miracle for beautiful skin! It is also dubbed as "The Skin Protector."
Also called as tocopherol, vitamin E has many collective names that are used to refer a group of fat-soluble compounds which have many unique properties as well as functions in the body.
Some of the natural sources of the vitamin E include eggs, nuts and certain oils like wheat germ oil.
What Are The Benefits Of Using Vitamin E?
There are numerous, vitamin E benefits because it is good for skin and hair or hair growth. You can even apply vitamin E capsule on a face. Here are some of the benefits and uses of vitamin E capsule.
How To Use Vitamin E Capsules
Here are some of the benefits and uses of vitamin E capsules for hair and skin:
1. Stimulates Hair Growth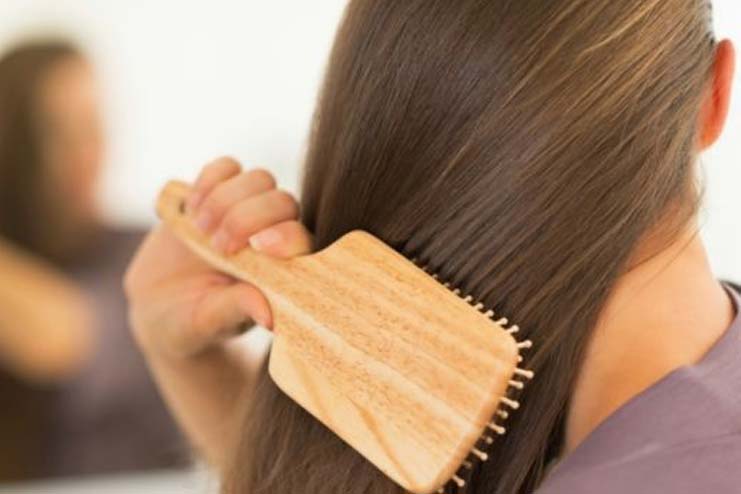 Vitamin E has many antioxidant properties which can help to repair the damaged hair follicles as well as prevent any tissue corrosion, which in turn also encourages the healthy hair growth.
It can condition the hair deeply from root to the shaft to make it healthier as well as shinier, and even prevent from any premature graying.
Just mix the content of two vitamin E capsules in two tablespoons of warm olive or coconut oil.
Then massage this mixture into your scalp using fingertips in a circular motion.
Then wait for about 30 minutes, wash your hair as usual.
Remember to repeat this hair growth treatment for two to three times in a week.
You can even massage the scalp with coconut milk as it is rich in vitamin E, and leave it for 30 minutes, then rinse out with lukewarm water. Do this for few times in a week.
Include vitamin E-rich foods in the diet to nourish the hair from within.
2. Fades Scars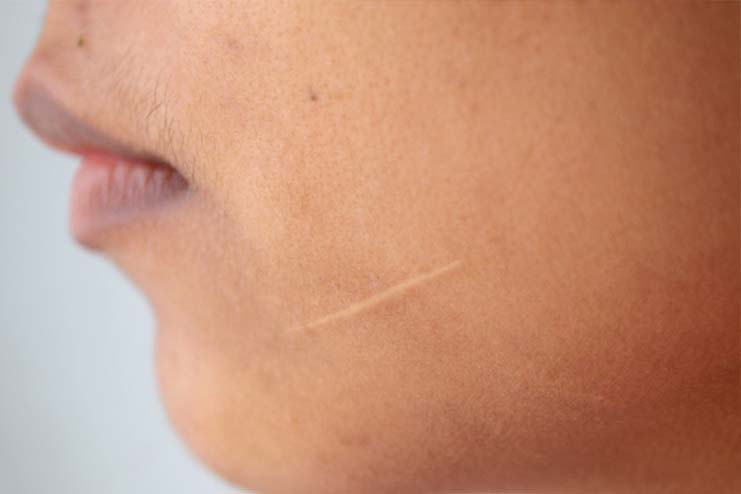 Another amazing beauty benefit of the vitamin E is that it easily can help to fade the scars. It is an antioxidant, can help to accelerate the healing of the damaged skin and prevent the scars from becoming permanent marks.
In addition to it, the moisturizing properties in it keep the skin properly hydrated as well as help to repair the damaged tissue.
First, apply the extracted oil from vitamin E capsule on affected skin.
Then massage them gently on for about five to 10 minutes.
Allow the oil to sit for at least about 30 minutes before rinsing it with warm water.
Try to do it twice daily until you get a result.
3. Fights Wrinkles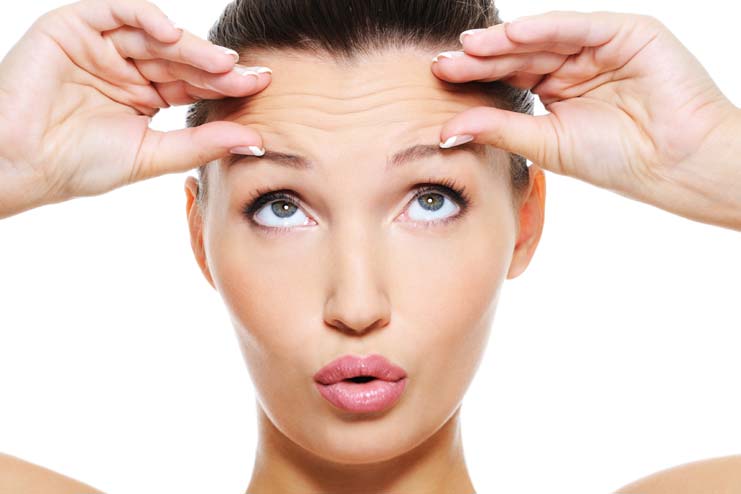 Vitamin E can also be used to fight wrinkles, age spots or any other signs of aging. Vitamin E has an amazing power to reverse the damage that is done by the harmful solar radiation and free radicals from the environment.
It can also boost the production of the collagen that can help to add elasticity to the skin, which can prevent aging signs like the wrinkles.
Apply vitamin E oil that is extracted from the capsule directly on your affected skin every day before you go to bed.
Then leave the oil overnight. Rinse it next morning, with some warm water.
You can also massage the affected area with warm olive oil, as a rich source of vitamin E, two to three times every day.
By regularly eating vitamin E-rich foods it is also another simple as well as effective way to fight the signs of aging.
4. Treats Skin Hyperpigmentation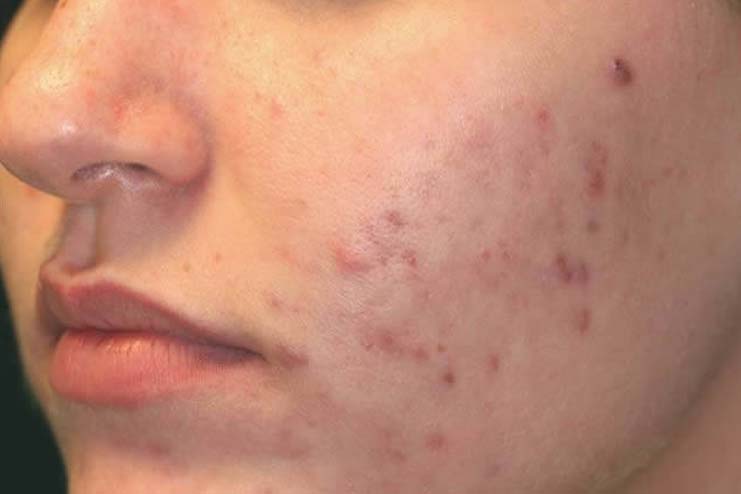 You can use vitamin E, for the treatment of hyperpigmentation on the skin which can cause an uneven color as well as dark patches on almost all part of your body.
Being an antioxidant, vitamin E can help to reverse the skin damage that is done by harsh ultraviolet (UV) rays of a sun.
Just mix a content of one or two vitamin E capsule with a teaspoon of castor oil.
Then apply this mixture on affected areas of the skin before you go to bed, leaving it overnight.
Rinse the mixture off the next morning. Using this remedy every day for a month.
You can also use vitamin E oil on massaging the affected skin for about 10 to 15 minutes twice every day for few weeks to reduce the hyperpigmentation.
5. Softens Rough And Dry Hands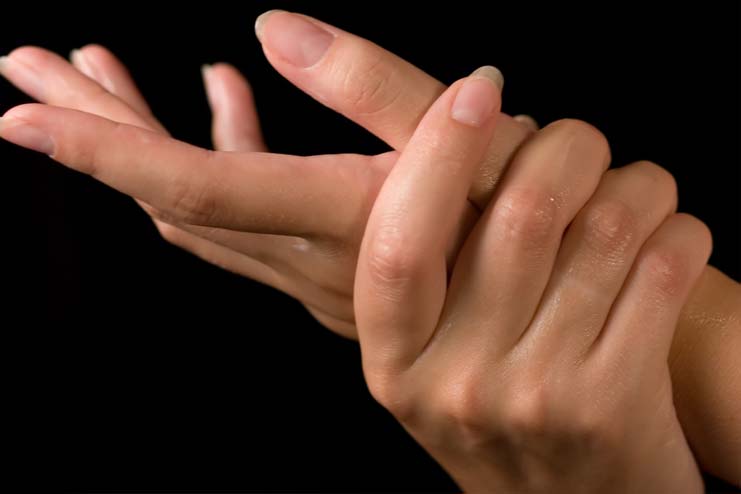 Vitamin E is known as a great moisturizer for the dry as well as rough hands. It can help to keep the skin soft, supple and moisturized.
Also, it can also prevent the skin on hands from sagging, which makes the hands look old.
First, mix in a little vitamin E oil with your favorite body lotion and apply it on the hands to keep them moisturized.
You can even add two vitamin E capsules, with the juice of one lemon and honey into a small tub or a bowl that is filled with lukewarm water. Then soak the hands in it for about 10 to 15 minutes.
Pat them dry, then apply the moisturizer. Try to follow the remedy few times in a week.
6. Erases Stubborn Stretch Marks
Whether you are having stretch marks on the body because of pregnancy or because of sudden weight loss or gain, you can try out vitamin E to erase unsightly marks.
It has powerful antioxidant properties that can protect the collagen fibers in the skin from the free-radical damage. This also promotes the skin elasticity as well as treat the stretch marks.
First mix liquid from four or five vitamin E capsules with lemon juice.
Then massage the solution gently on your stretch marks for about five to 10 minutes.
Leave the solution on for about 30 minutes, rinse it off with the water.
Try to do it daily for few months for the marks to fade.
You can massage the affected skin with the warm coconut or olive oil two to three times in a day.
7. Heals Dry Fingernails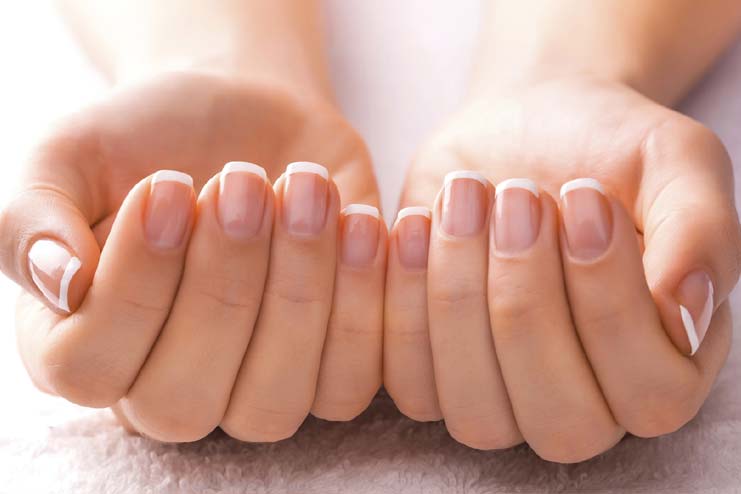 Vitamin E oil is known to be an effective treatment for the dry, cracked cuticles as well as nails.
You can just rub few drop of the vitamin E oil on the dried cuticles as well as nails and massage them properly.
Vitamin E oil is known to be a great moisturizer, which is suitable for the application on the dry nails as well as cuticles. Thus, it can also protect the skin.
8. Repairs Split Ends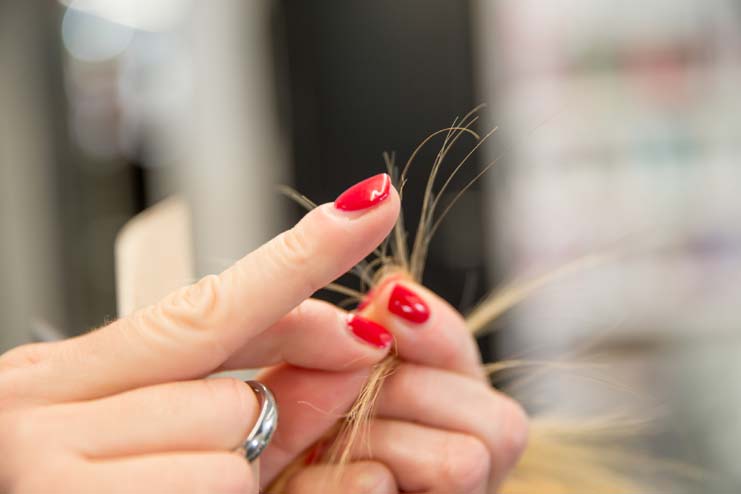 Split ends and other types of damages that happen because of the constant blow drying, or curling, or coloring are one of the most common problems that are associated with the hair. They can also be treated at home with the help of vitamin E oil.
Mix three ounces of olive oil, three ounces of coconut oil, three ounces of hemp oil, three ounces of jojoba oil with two ounces vitamin E oil to make an oil mixture.
You can use this either as a hot oil or as a sealant to cure the split ends.
The vitamin E can help to strengthen as well as smoothen the cuticles of the hair, thereby reducing the instances of splitting as well as breakage.
9. Treats Other Skin Disorders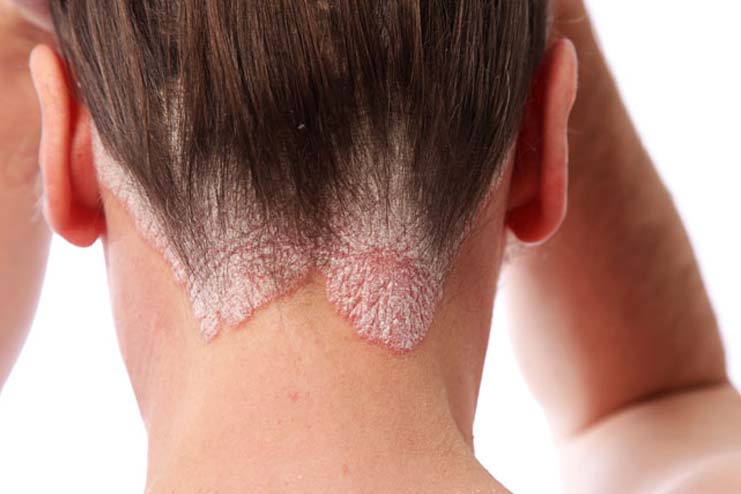 Vitamin E also proved to be an effective treatment for the skin disorders like eczema or psoriasis.
Just try to apply vitamin E oil, twice in a day on affected area regularly for a quick recovery.
It can keep the skin supple as well as combat the dryness of eczema and restore the skin elasticity. Vitamin E can restore the mechanism of the skin regeneration, thereby effectively treating the psoriasis